Out of the Jenner sisters and Kardashian sisters, Kendall is the only one who isn't a mother. So it was big news on an episode of The Kardashians last week when Kendal announced she's expecting her first baby… But the proud mother will be Dylan, one of her four horses. And like her half-sisters Kim and Khloe, the horse is also having a baby via a surrogate.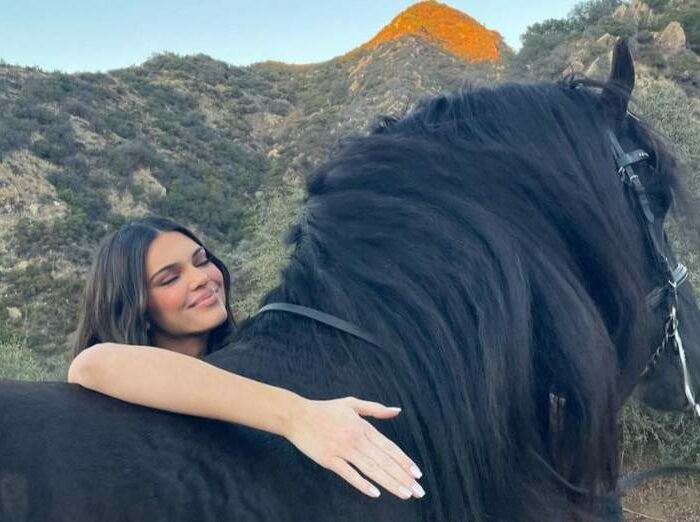 Kendall yelled "Oh my God, I'm having a baby!" before mentioning it was a baby horse. Last year when her hairstylist Jen Atkin asked her what she wanted for her birthday, Kendall said "Sperm. Horse sperm." Kendall elaborated on how she had to buy sperm from a "stud" and specifically chose an Olympian horse, inspired by her Olympian parent Caitlyn Jenner.
Meet Kendall's four horses and four dogs in our profile.