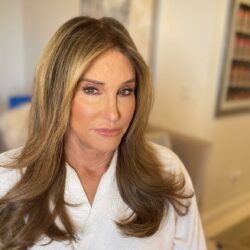 Birthday
October 28, 1949 (73)
Caitlyn Marie Jenner, formally known as Bruce Jenner, is an American TV personality and former Olympic athlete. Born as William Bruce Jenner, she showed promise as an athlete as a teenager.  After winning a college football scholarship, she eventually stopped playing due to a knee injury. Her college's track coach saw her potential and got competing in the decathlon.
She went on to become the mens American decathlon champion in 1974. At the 1976 Montreal Olympic Games, she won the mens gold medal and set the new world record for the decathlon. This led to Jenner becoming a national hero, receiving many awards and recognition from the media and public. She capitalized on her new fame, with work in film, TV and as a spokesperson, most famously for General Mills and Wheaties cereal.
Since 2007, she has been known for starring in the reality TV show Keeping Up with the Kardashians, with his ex-wife Kris Jenner, Kim Kardashian and her sisters, niece Penelope Scotland Disick, along with his daughters Kendall and Kylie. She also has a lesser known son, Burt Jenner, who is the eldest son in the family. In 2015, she publicly came up as a trans-woman, changing her name from Bruce to Caitlyn.