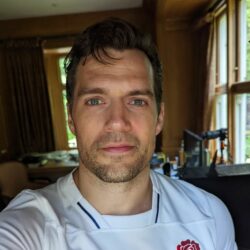 Birthday
May 5, 1983 (40)
Henry Cavill, a noteworthy presence on Hollywood red carpets, is a British actor with a career that took flight with his initial major film appearance in The Count of Monte Cristo (2002). Despite the allure of Tinseltown, Cavill opts for a simpler, more unassuming lifestyle, living in a modest home in Kensington, London. Following his cinematic debut, he took on a range of roles on television and in smaller films, ultimately garnering widespread attention for his leading part on the TV series The Tudors, which ran from 2007 to 2010.
He was originally set to play Superman in the 2004 film Superman Returns, but was replaced by a new director. He went on to play Superman in Man of Steel (2011) with Amy Adams and Batman v Superman: Dawn of Justice (2016), and Justice League (2017) with Ben Affleck, and Gal Gadot. He was also the final choice to play James Bond in Casino Royale (2006), but was replaced in favor of an older actor, being Daniel Craig. Cavill has also acted alongside Tom Cruise in the action movie "Mission: Impossible – Fallout," which earned critical acclaim for its thrilling stunts and dynamic performances. He has worked with notable directors such as Guy Ritchie in "The Man from U.N.C.L.E." and Zack Snyder in "Justice League."
After the success of the Superman films in the DC Extended Universe, Henry Cavill played the role of Geralt of Rivia in the Netflix fantasy series The Witcher (2019–2023). The series, based on the popular books by Andrzej Sapkowski, became a sensation, both critically and commercially, and Cavill's portrayal of the monster-hunting Witcher received accolades for its depth and complexity. Working alongside him in the series were other talented actors such as Anya Chalotra, who played the sorceress Yennefer of Vengerberg; Freya Allan, who portrayed Princess Ciri; and Joey Batey, who brought life to the bard Jaskier. Together, this ensemble cast helped to create a rich, immersive world that captivated audiences.
The role was a fan favorite, but it was announced that he would be replaced by Chris Hemsworth in 2022.