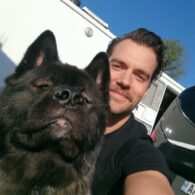 Kal-El
Called Kal for short, Kal-El is named after Superman's name back on his home planet of Krypton. Cavill also uses the hashtag #TheTravelingBear when posting about him on Instagram, because he travels with him everywhere he goes. He adopted her with Gina Carano when they were together in 2014.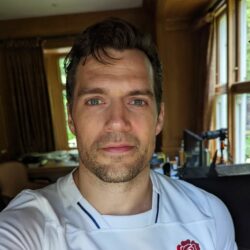 Birthday
May 5, 1983 (39)
Henry William Dalgliesh Cavill is a British actor. His first major film role was in The Count of Monte Cristo (2002), which was followed by a series of TV and small film roles. His first leading role was on the TV series The Tudors from 2007 to 2010.
He was originally set to play Superman in the 2004 film Superman Returns, but was replaced by a new director. He went on to play Superman in Man of Steel (2011) with Amy Adams and Batman v Superman: Dawn of Justice (2016), and Justice League (2017) with Ben Affleck, and Gal Gadot. He was also the final choice to play James Bond in Casino Royale (2006), but was replaced in favor of an older actor, being Daniel Craig.
After the success of the Superman films in the DC Extended Universe, Henry Cavill played the role of Geralt of Rivia in the Netflix fantasy series The Witcher (2019–2023). The role was a fan favorite but it was announced that he would be replaced by Chris Hemsworth in 2022.