 No Pets (Zack Snyder)
Zack Snyder does not have any reported pets.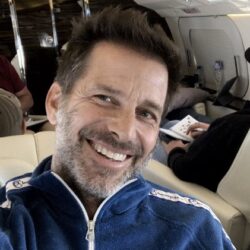 Birthday
March 1, 1966 (57)
Zack Snyder is an American film director, producer, screenwriter, and cinematographer. He made his feature film debut in 2004 with Dawn of the Dead, a remake of the 1978 horror film of the same name. Since then, he has directed or produced a number of comic book and superhero films, including 300 (2007) and Watchmen (2009), as well as the Superman film that started the DC Extended Universe, Man of Steel (2013), and its follow-ups, Batman v Superman: Dawn of Justice (2016) and Justice League (2017). A director's cut for Justice League was released in 2021. He also directed the computer-animated film Legend of the Guardians: The Owls of Ga'Hoole (2010), the psychological action film Sucker Punch (2011), and the zombie heist film Army of the Dead (2021).