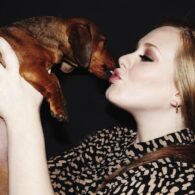 Louis
Louis is Adele's dachshund she picked up in June, 2009. She said Louis is "the love of her life" and was named after the late jazz legend Louis Armstrong because the dachshund had howled along to his music. The dachshund was almost named Britney, because she was born the night Adele went to a Britney Spears concert.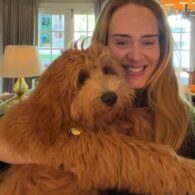 Bob & Freddy
These Golden Doodle brothers are the newest addition to Adele's pup pack. She admits they are quite the handful but are training well. "We call Freddy, After Party Freddy because he always wants to do something when it's finished like when it's over and Bob loves a job," said the singer.
Adele Laurie Blue Adkins is a famous English singer, born May 5, 1988. While only having 3 albums and 3 tours over 8 years, her music's massive popularity has earned her an estimated $125 million net worth. Her popularity is also matched by her critical success with 284 nominations and 136 awards won, including 10 Grammy Awards, 8 Brit Awards, 5 American Music Awards, 18 Billboard Music Awards, an Academy Award, a Golden Globe Award and much more.
As of 2021, she is in a relationship with the American sports agent Rich Paul.