Cristiano Ronaldo is a known animal lover and is often in photos with his labrador Marosca. He recently showed his love for dog by helping 80 dogs in a shelter that desperately needed it. A dog shelter in Ronaldo's native Portugal didn't have the funds to cover $2,100 veterinary bill for the 80 dogs they were caring for. Lucky for them, volunteer at the shelter is friends with an part of Ronaldo's extended family and told them the story. The story made it's way back to Ronaldo, who immediately sent an autographed shirt to the shelter to auction off, which will easily make enough to look after the bill.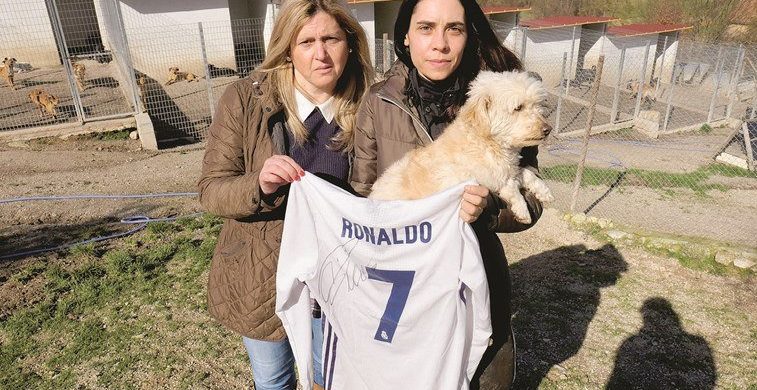 Cristiano Ronaldo has donated a signed jersey to help raise money for a struggling dog kennel, which houses 80 dogs. [Correrio de Mahna]

RMadrid Edition (@RMadridEdition) February 7, 2017
Ronaldo is well known for supporting those who need it most, donating millions to various charities, causes and nonprofit organizations. In 2015 he was even named the "world's most charitable athlete" by DoSomething.org, thanks to a huge list of donations he made, including giving over $6 million to help people in Nepal after a devastating earthquake.