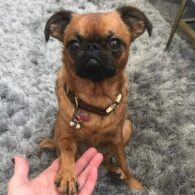 Miss Frankie
Nicole Young used to have a third Brussel Griffon named Miss Frankie that she got in October 2016. Frankie was tragically lost by a dog sitter in September 2021 and was never found. Young posted the touching message below to Miss Frankie's Instagram.
Will we ever get to see you again?? To hold you? To tell you how much we love you? To snuggle up with you in bed? To wake up to your beautiful, happy face? To see you play with Charlie? To see you love and protect her? To go on trips with you? To share every milestone of our life with you? To witness life through your eyes? To feel your love? These questions rip me apart. I cherish every year, month, day, minute and second I had with you. You are so loved my sweet girl, so wholeheartedly and unconditionally loved and painfully missed. We'll never give up.

@missfrankiegriffon, Instagram, January 2022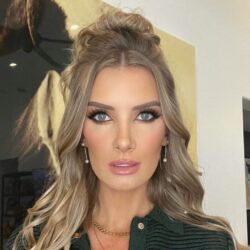 Birthday
December 21, 1984 (38)
Nicole Young is an American real estate agent, model, and reality TV star. She's best known for working with The Oppenheim Group since 2014 and for joining the cast of "Selling Sunset" for season 6 in 2023. She's also a beach volleyball player and succulent gardener. She's married to Brandon Young and has two fur kids.
Selling Sunset cast members and their pets: