After premiering back in 2019, Netflix's luxury real estate reality TV series Selling Sunset is continuing its hot streak with season 6 in 2023 (and season 7 is already confirmed). Besides high-end houses, drama, and fashion, a constant on the show and the cast's social media are their various fur babies. Most of the Selling Sunset cast have dogs (with many of them rescues), making Fido the clear favorite when it comes to pets. And the only cat that makes the list is a tiger!
Jason Oppenheim and Mary Fitzgerald Bonnet's Dogs Zelda and Niko
The most famous of the Selling Sunset pups are the Chihuahuas Zelda and Niko, who are co-parented by Jason Oppenheim and Mary Fitzgerald Bonnet. They adopted both dogs while they were dating but agreed to share custody after their break up.
See them below with Mary and her husband Romain below (Zelda is the long-haired Chihuahua).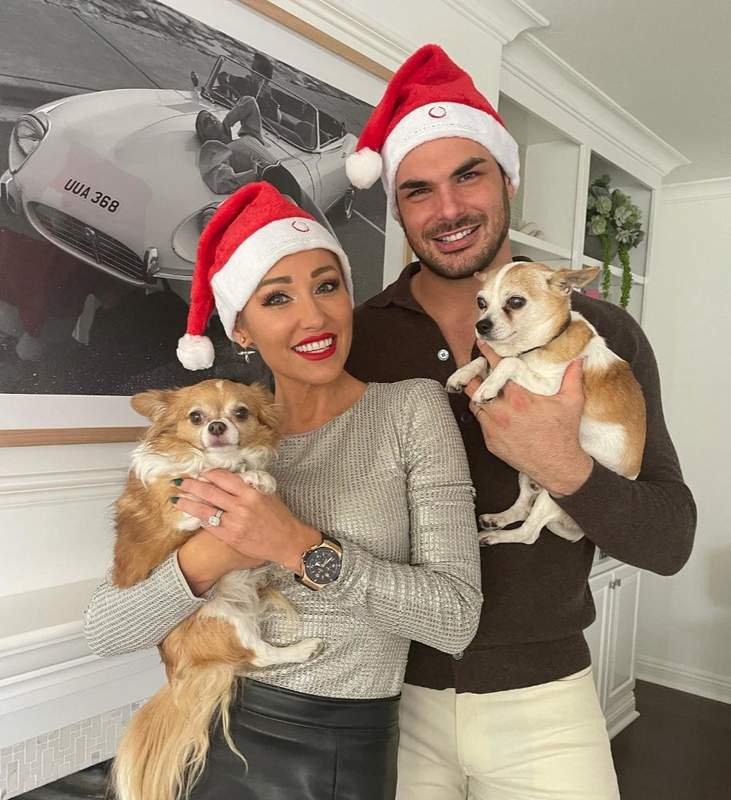 Chrishell Stause's Dog Gracie
Chrishell Stause's rescue pup Gracie is the next most-well known pup on Selling Sunset.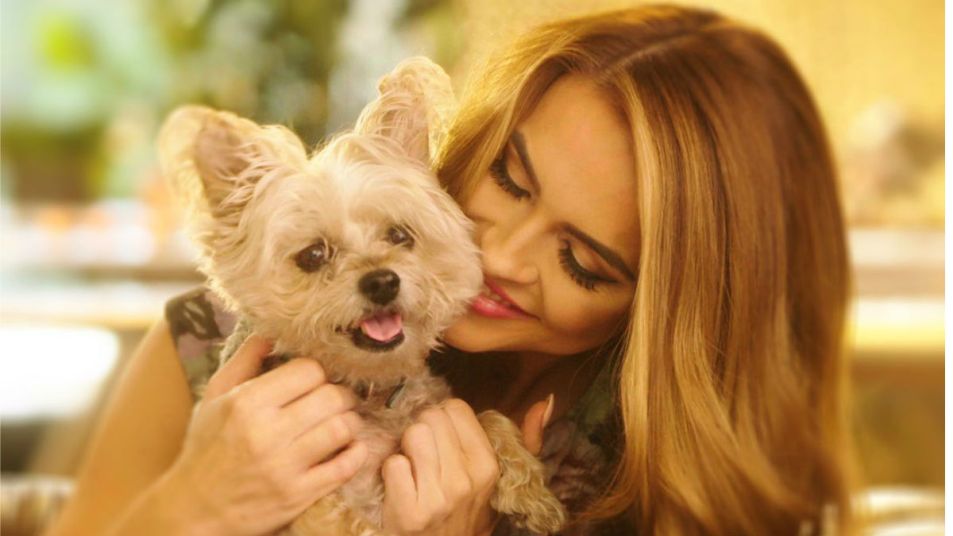 Stause is a vocal advocate for rescue dogs and spoke with PETA about her adoption story and why kind humans should consider adopting too.
Heather Rae El Moussa's Dog Bugz
Heather Rae and her hubby Tarek got an adorable pug puppy named Bugz for their kids in August 2021.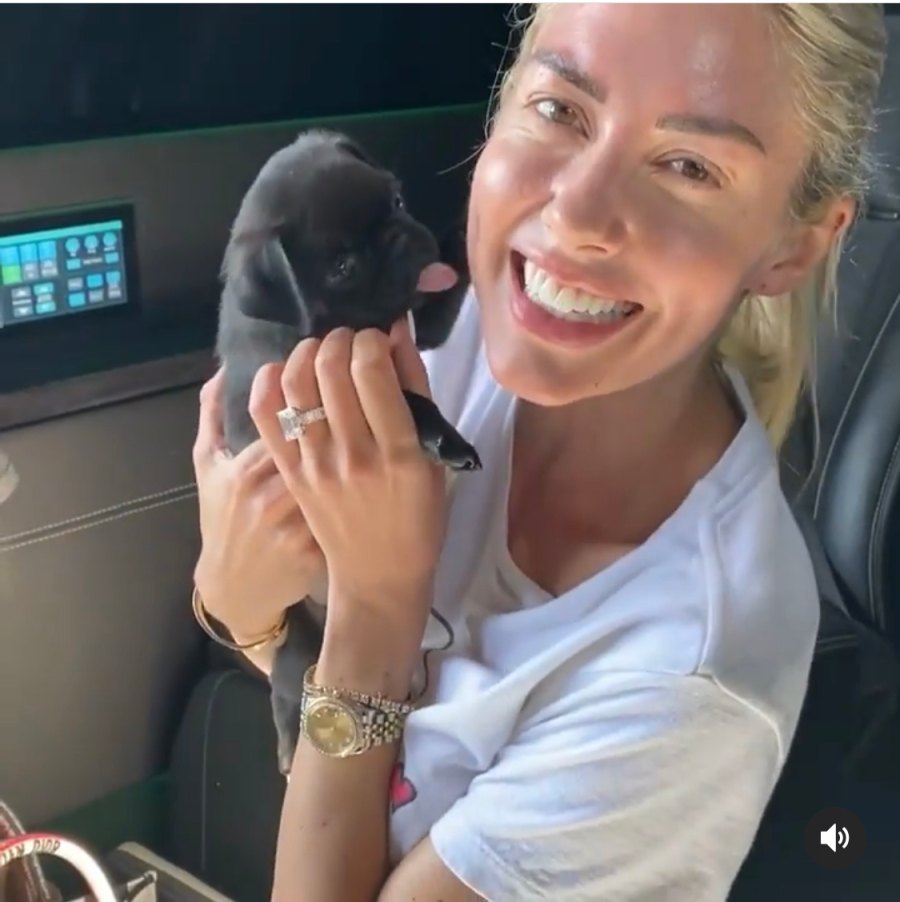 Emma Hernan's Dog Benny
If you follow Emma Hernan on Instagram, you'll be sure to spot photos of her posing with her rescue dog/boyfriend named Benny. She saved the Akita mix from a kill shelter in 2017.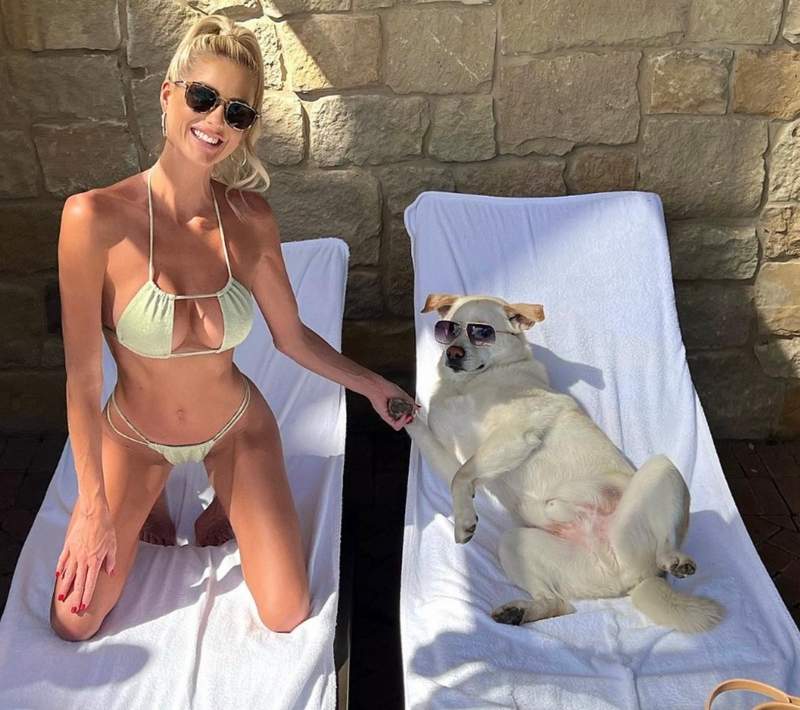 Maya Vander's Dog Parker
A regular for the first 5 seasons, Maya Vander is only making guest appearances on season 6. Hopefully, her royally cute King Charles Spaniel Parker also makes an appearance!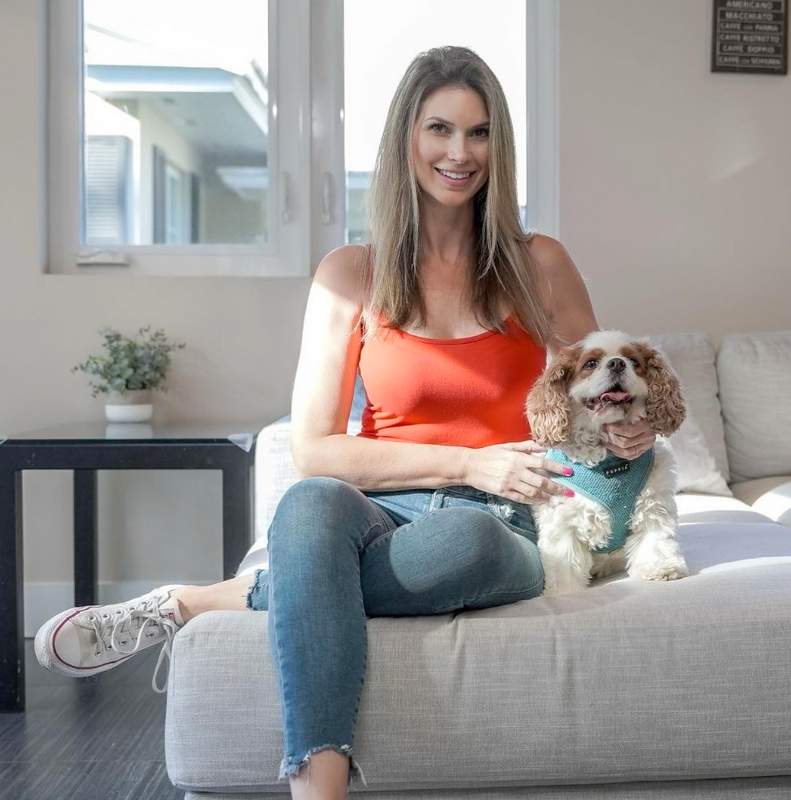 Amanza Smith's Dog Bowie
Amanza Smith adopted the lil guy below named Bowie in 2020. She also used to have a rescued Pitbull.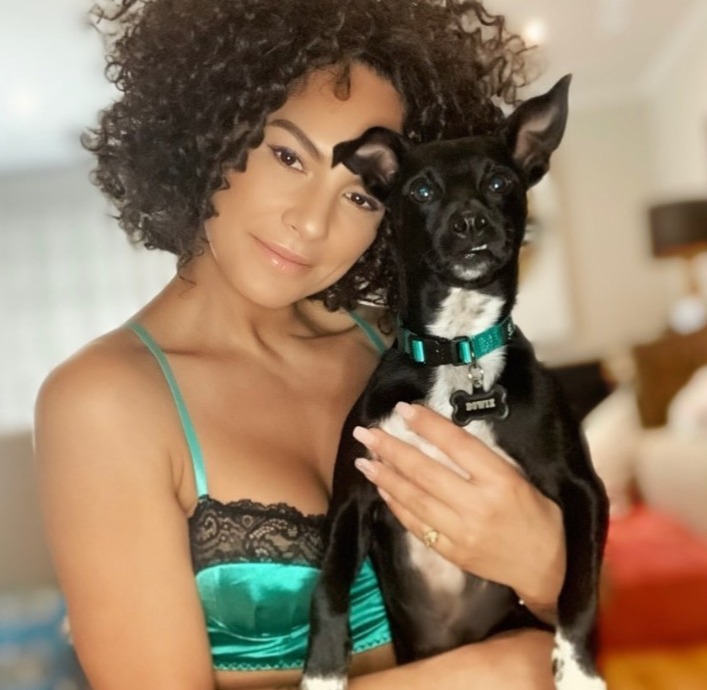 Nicole Young's Dogs Charlie and Leo
After appearing in past seasons, Nicole Young joins the main Selling Sunset cast for season 6. She has two Brussel Griffons named Charlie and Leo. She had a third BG named Miss Frankie, who was tragically lost by a dog sitter in September 2021.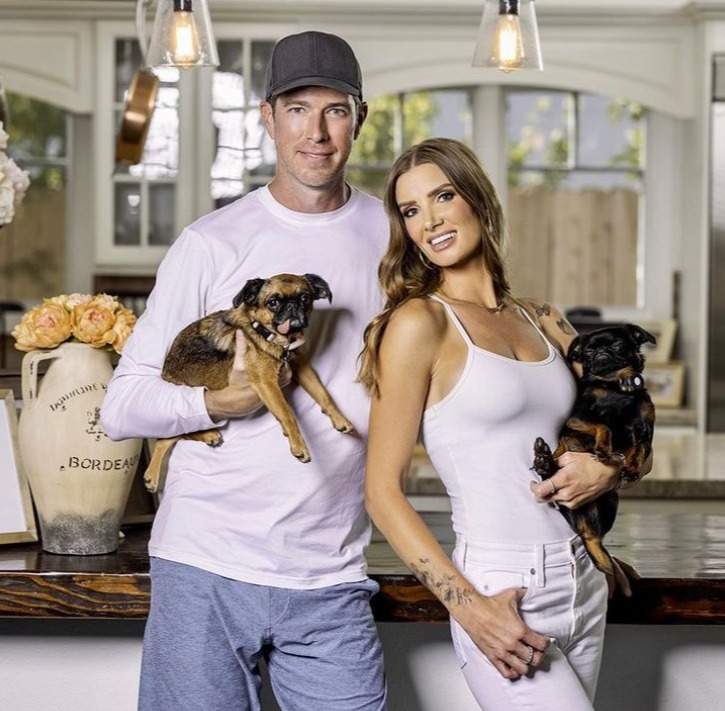 Bre Tiesi's Dog Ivy
Bre Tiesi is the newest face on Selling Sunset. She brings along her rescue pup named Ivy.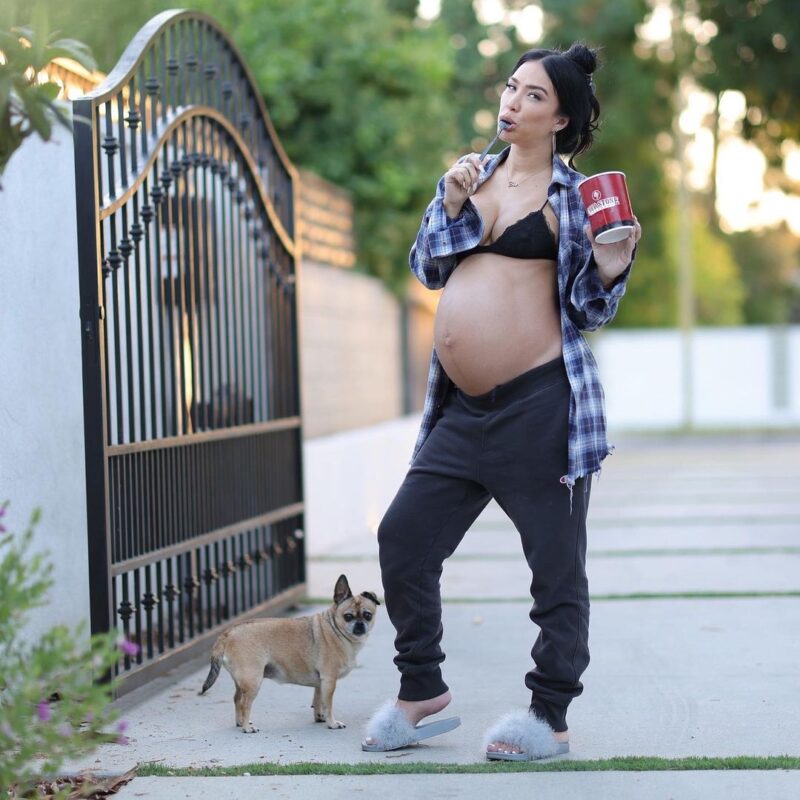 Christine Quinn's Dogs Teddy Krueger and TJ (and a Tiger)
Last and certainly not the least (extra) is Christine Quinn. She has two Yorkies, seen below, flying private (of course). One is named Teddy Junior, or TJ for short. The other is named Teddy Krueger, inspired by Freddy Krueger, the villain from the "Nightmare on Elm Street" horror movie series.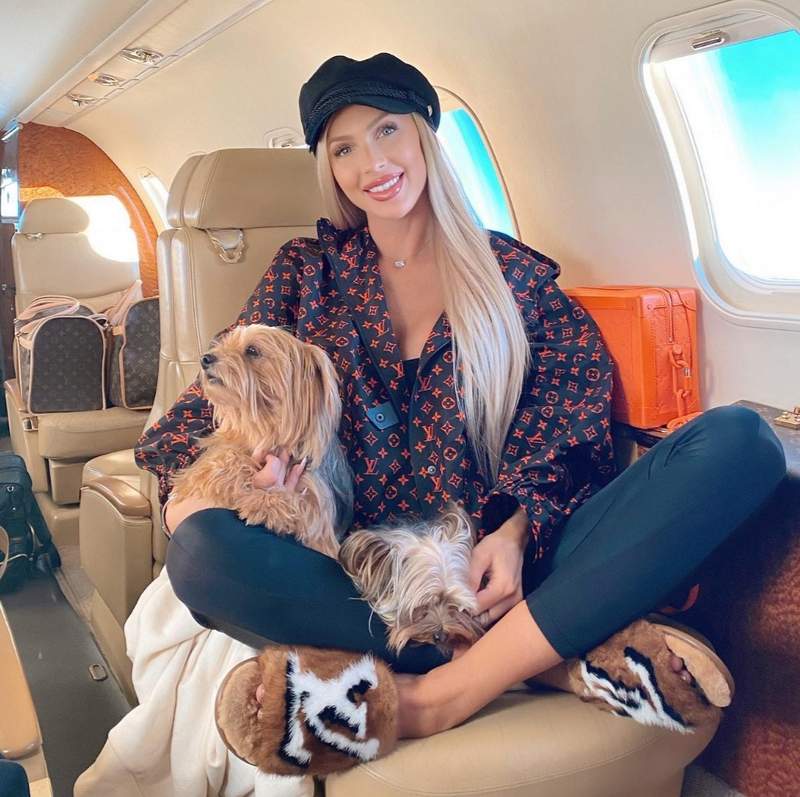 And she also claims to have a pet tiger that guards her mansion (Because guard dogs are soooo last season). It's rumored the tiger was just hired as a gag for her feature on MTV Cribs. But we'll have to see if the tiger makes an appearance this season!