We all know cats can be grumpy little furballs. We also know they usually hate water. This one ginger cat channelled his grumpiness into pure determination to survive and faced a swim in the floodwaters of Hurricane Harvey.
Photographer Scott Olson managed to capture this incredible image for the Los Angeles Times while documenting the destruction in Houston. A Houston news station looks like they were able to spot the same cat taking refuge on the hood of a car, giving us hope he'll have a smile on his face soon.
This furry hero was, of course, celebrated across social media with a bunch of memes already going around.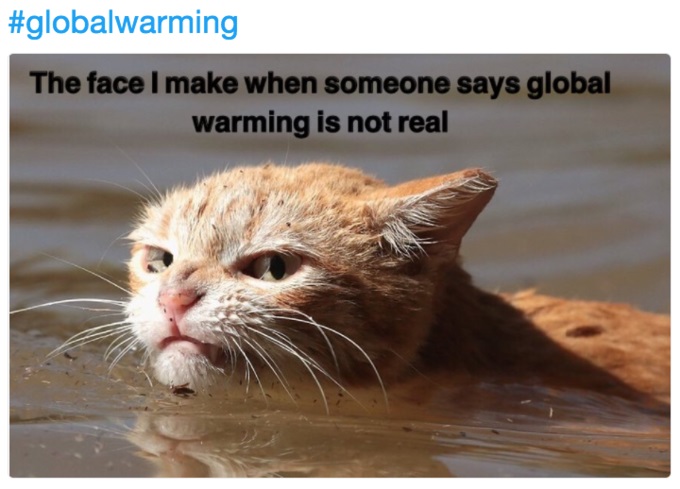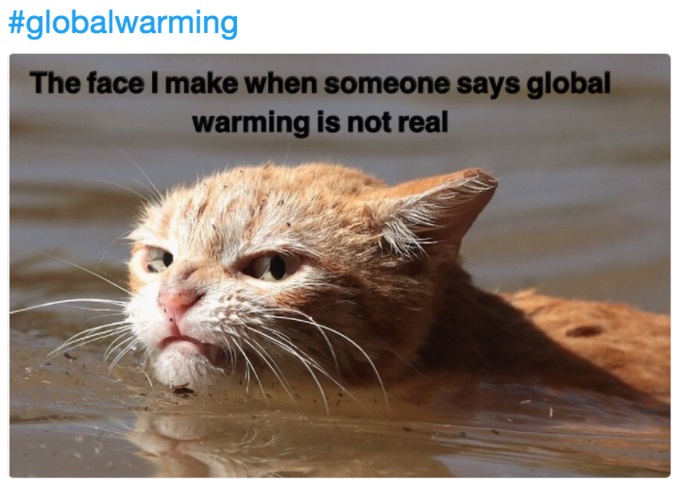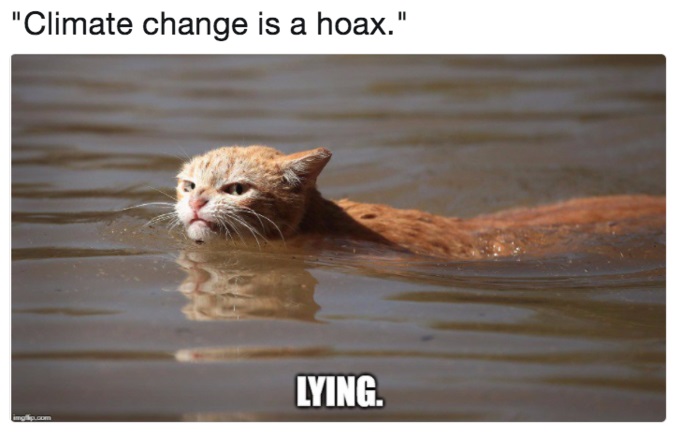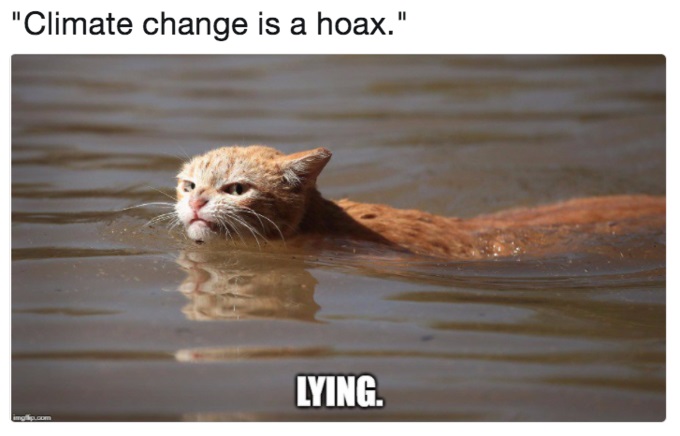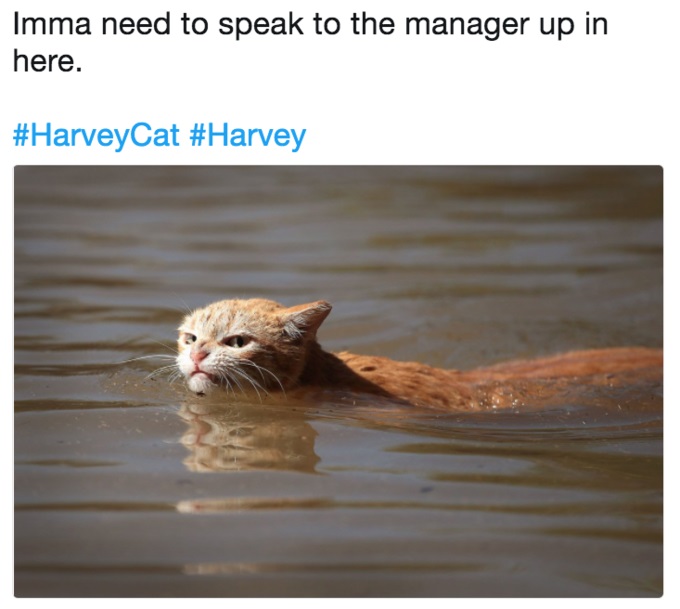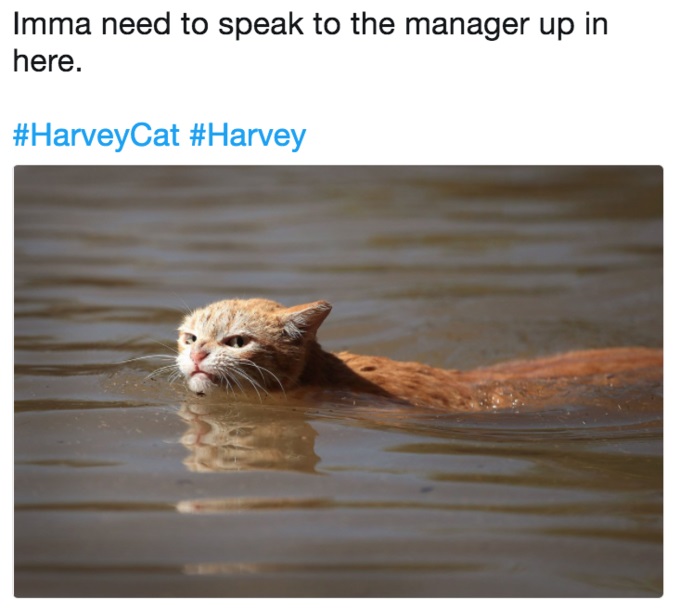 Make sure to check out the OG Grumpy Cat who's rumored to be worth $100 million and also the rescue story of Harvey the Hurricane Hawk.