In one of the cutest cases of unlikely animal friendships ever recorded, a 500lb male lion named Bonedigger shares a special bond with a wiener dog named Milo.
Milo and Bonedigger have been pals since cub-and-puppyhood. The little sausage pup sensed that Bonedigger needed an extra paw – he was born with a metabolic bone disease, leaving him partially disabled.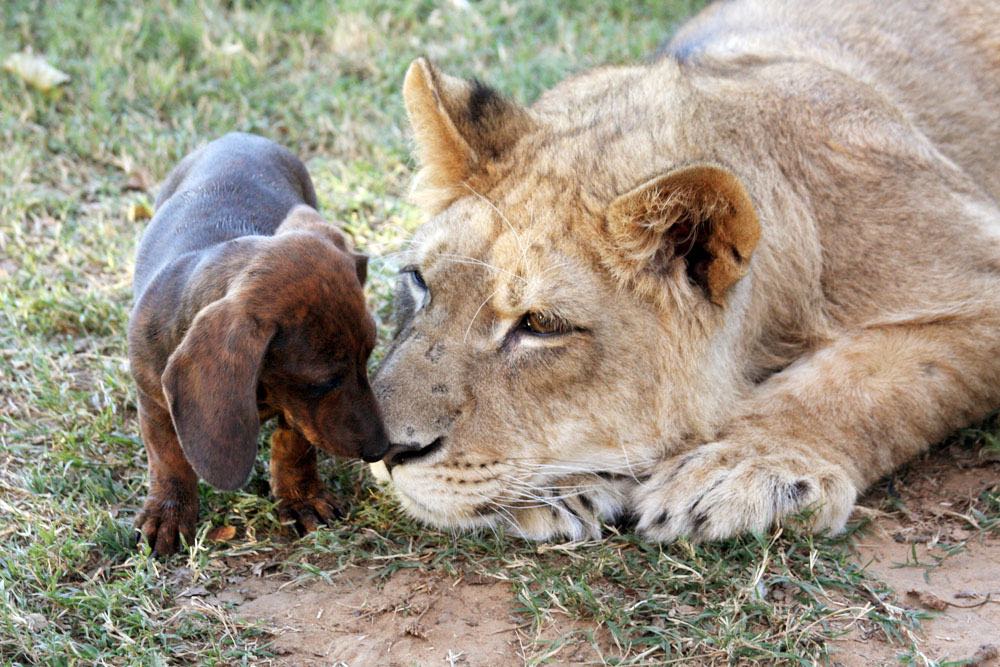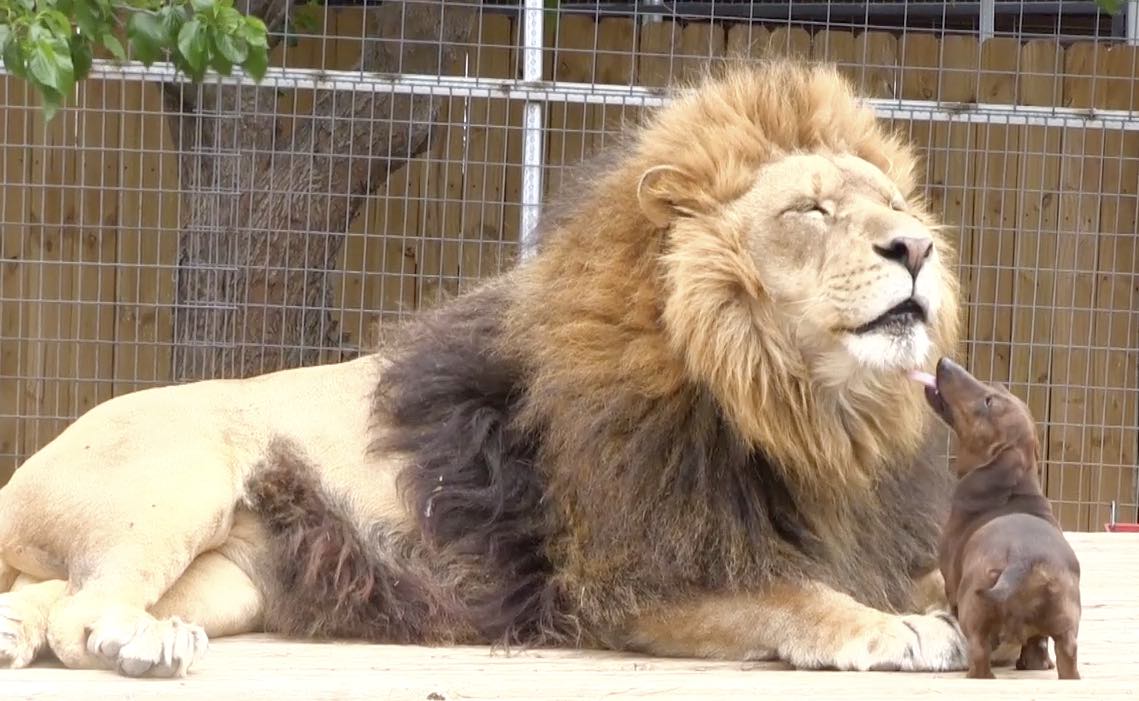 Park manager John Reinke understands better than most what Milo means to Bonedigger. Reinke lost both his legs after a bungee jumping accident and works at the zoo where he witnessed the bond develop between the big cat and tiny dogs.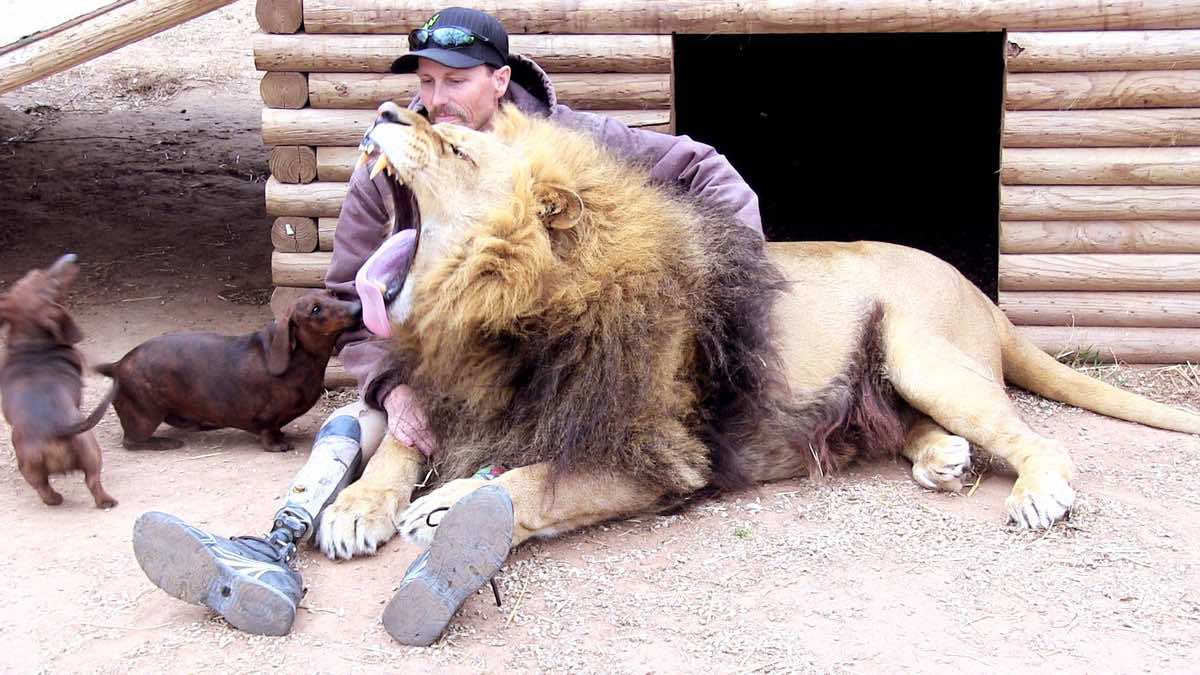 He said: "This friendship between an 11lb wiener dog and a 500lb lion is the only of its kind in the world ever seen."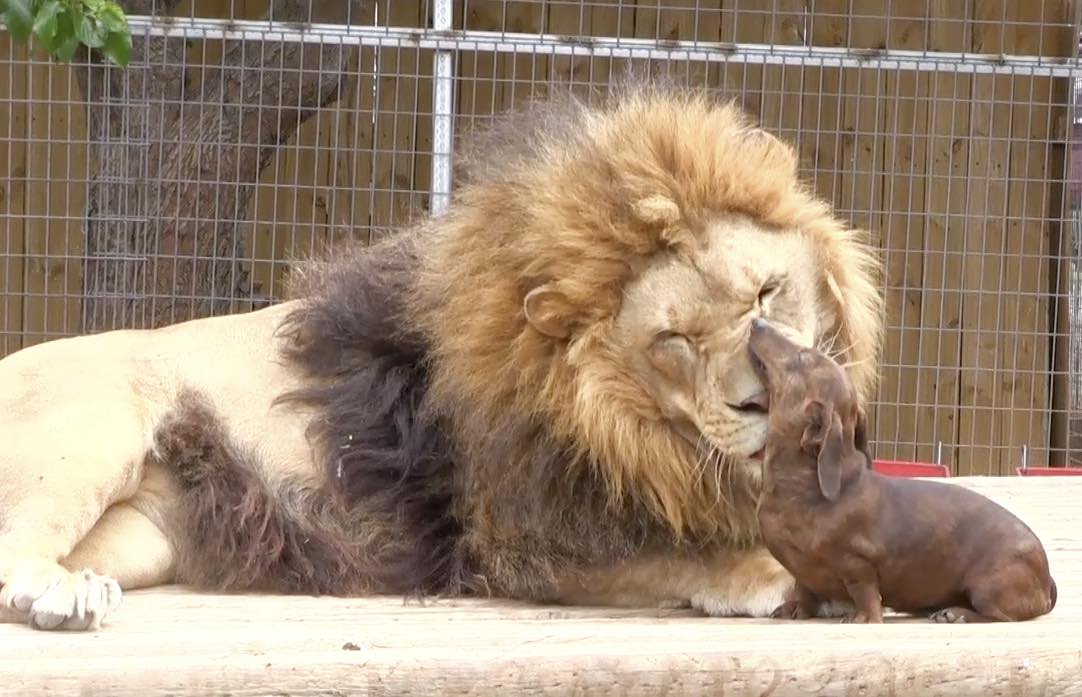 Bonedigger is only friendly with Milo and co. – he's unsure of other dogs who he hasn't been raised with. The dachshund crew is happy to have Bonedigger all to themselves, though. Bonedigger and his pack of dogs spend their days cuddling, snacking on raw meat, and gallivanting through the park grounds together.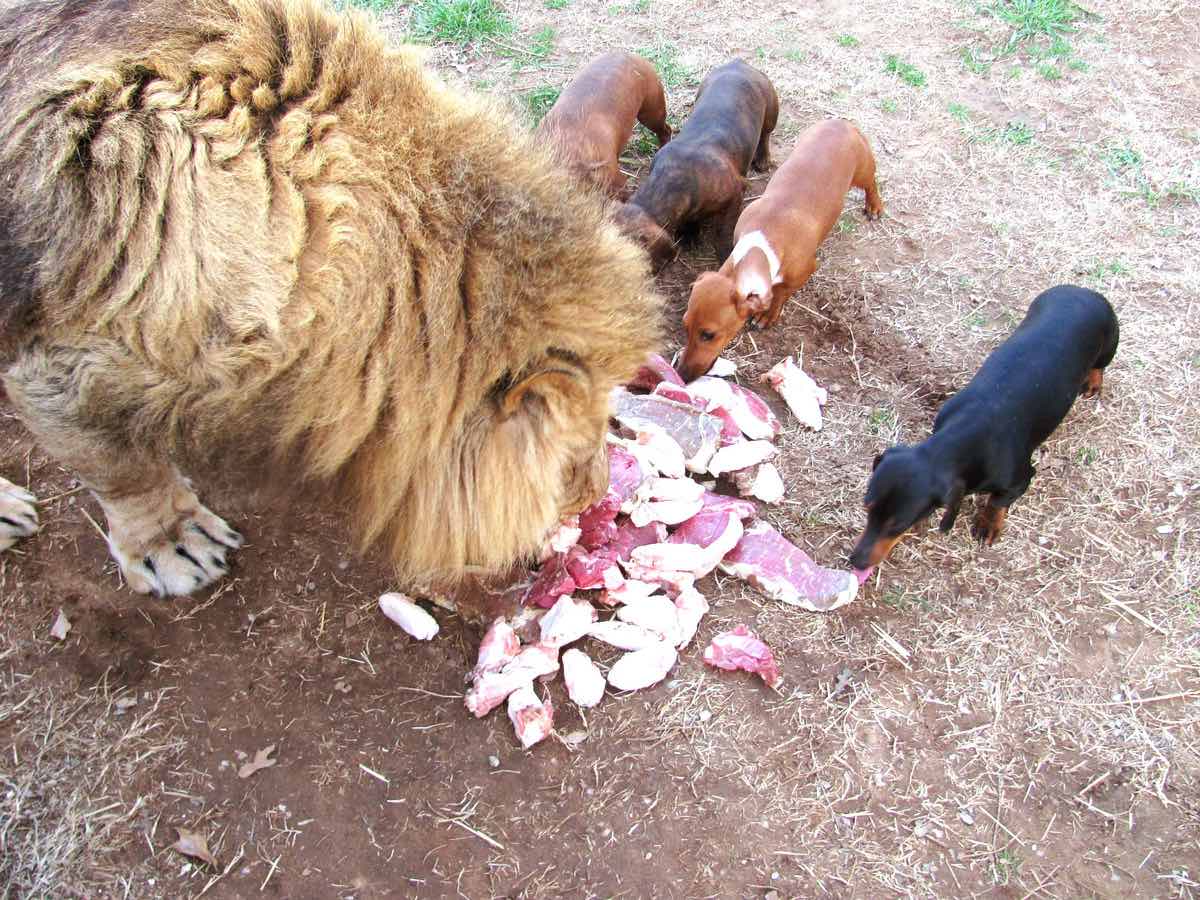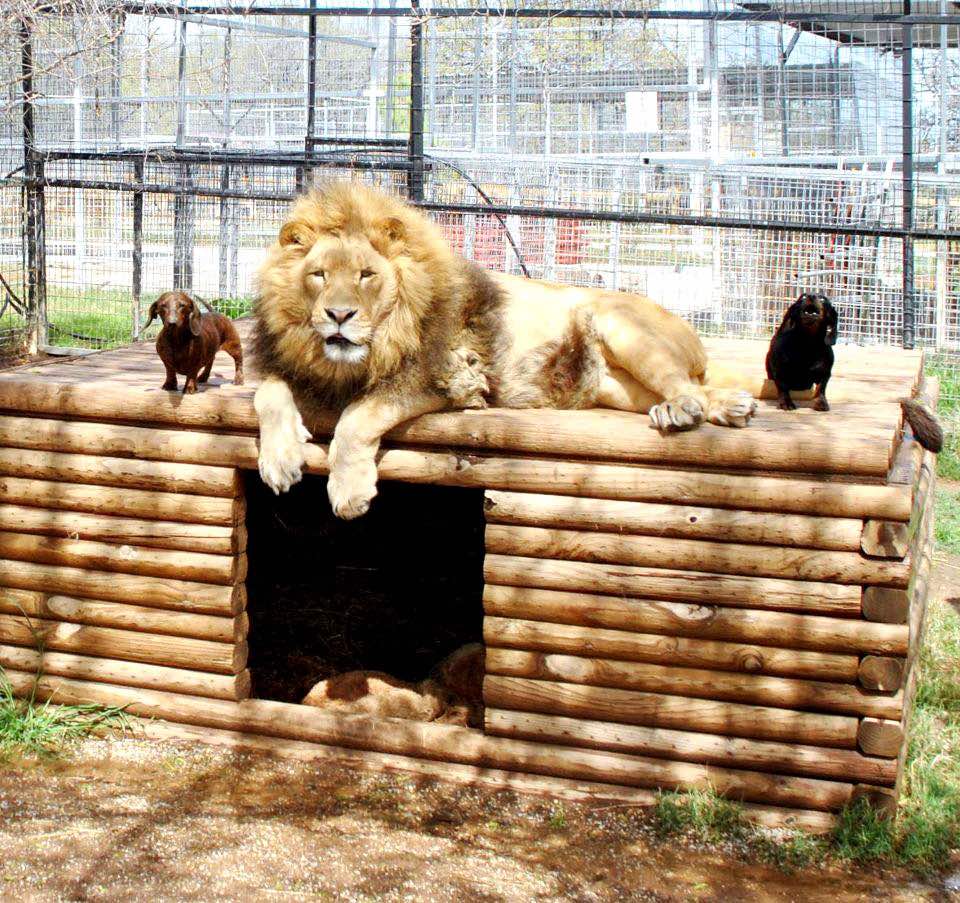 For more unlikely animal friendships, check out Bubbles and Bella.