Mary and Secret were the dynamic duo that took the Internet by storm back in 2016. From performing yoga to painting, this amazing pair had an astonishing range of skills – all taught through positive reinforcement. By the end of 2016, they had gained over 172,000 followers on Instagram alone! But it wasn't just their impressive tricks that won people over – they also had a deep bond between them that was truly special.
Mary and Secret Doing Yoga
Secret Learning to Paint
Secret Learned to Create Her Own Videos!
By 2022, Mary and Secret had amassed an incredible 9 million followers across social media platforms.
Early in 2022, Secret was diagnosed with stage 5 Lymphoma and quickly became sick. This news spread rapidly across their social media platforms, devastating the millions of followers who had become attached to this beloved duo. Mary received an outpouring of support from the online community, offering words of encouragement, advice, and financial help through a GoFundMe. Tragically, due to the aggressive nature of Secret's cancer, her surgery never came to pass. The funds will go to a non-profit in Secret's name, and that money will go towards finding a cure for cancer in dogs.
That's not the end of the journey. In September 2022, Mary welcomed a new member to the family – Promise.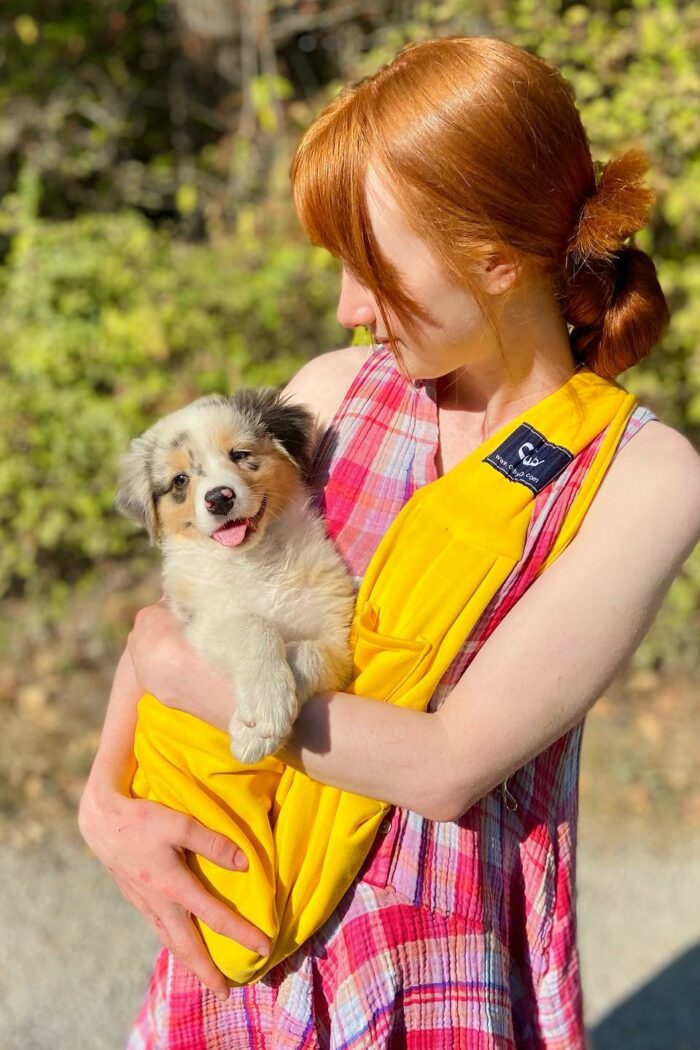 Just 9 Weeks Old and Promise is Already Learning the Ropes
Promise is Taking Up After Her Sister, Secret
Seeing Mary's dedication with Secret, Promise is in great hands. Mary has proven that she is an amazing trainer and we're sure Promise will be stretching, sledding, and practicing her downward dog in no time. Make sure to follow the story of @my_aussie_gal on Instagram and TikTok.