Jamal Galves is a conservationist, research biologist, National Geographic Explorer, and a manatee-saving superhero.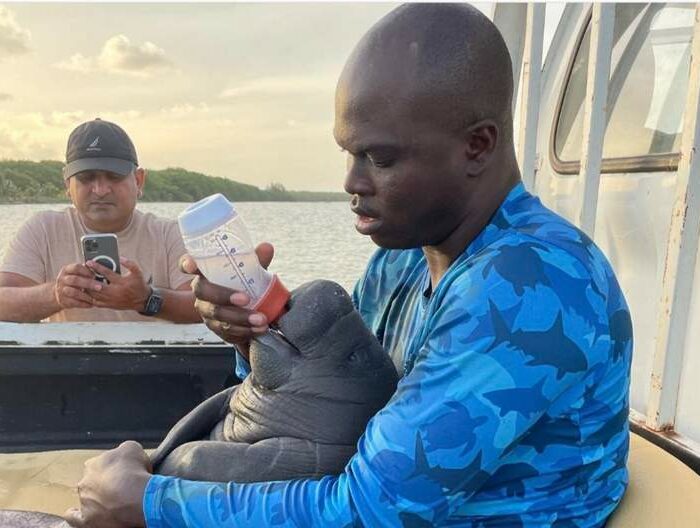 Also known by his alter ego The Manatee Man, Galves has been involved in manatee conservation for over 20 years. His superhero origin story starts back when he was 11 years old in Belize and first fell in love with these majestic sea cows.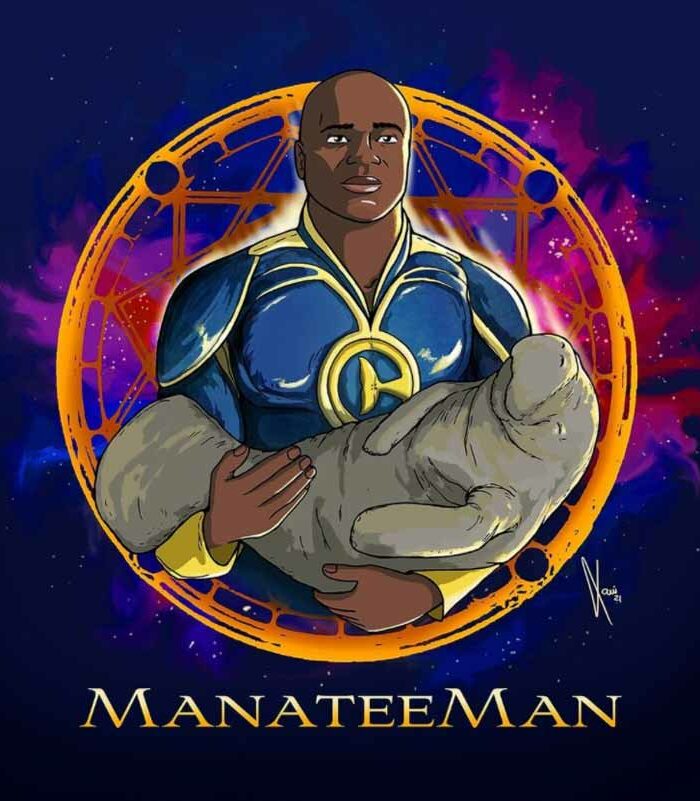 He would hang out on his grandparents' lawn in a small village called Gales Point Manatee and watch the manatees swim around the lagoon. The next year, he caught the eye of Dr. James "Buddy" Powell, a renowned manatee conservationist, who often visited the area to tag and track manatees. Dr. Powell and his team recognized young Galves' passion and took him along on their boat. Galves passion kept growing as he kept in touch with the conservation team, doing anything he could to help or learn more.
He went on to become the program coordinator for the Belize Manatee Project and the Clearwater Marine Aquarium Research Institute in Florida. He also received a WWF Education for Nature grant and was recognized by National Geographic, becoming a Nato Geo Photo Ark EDGE Fellow.
Manatees are sadly an endangered species that are under constant threat from water pollution, poaching, habitat destruction, and boat collisions. Galves often finds himself rescuing orphaned baby manatees, which can occur if their mother dies or loses track of their baby due to boats or other disruptive or dangerous incidents. Manatees have a low birthrate, on top of a shrinking population, so every manatee calf that doesn't survive is a huge loss.
But the Manatee Man and other conservationists are hopeful. Besides physically saving manatees and raising awareness, his research contributes to knowledge of the species, along with influencing policy and protection measures. He hopes his love and dedication will inspire more people to donate or join the conservation effort.
If you're able to donate, visit marineliferescueproject.org or clearwateraquarium.org. If you'd like to follow @therealmanateeman, check him out on Instagram, Facebook, Twitter, or TikTok.
More In: