A new Guinness World Record was just set for "Most Dogs Attending a Film Screening" with 219 good boys and girls. This beat the previous record of 199 dogs that was set last October. Note that the dogs were accompanied by their human families and the movie was played outdoors. But can you imagine the chaos of 219 dogs inside a theater with no human supervision? (Well, at least the floor would be cleared of popcorn when they leave.)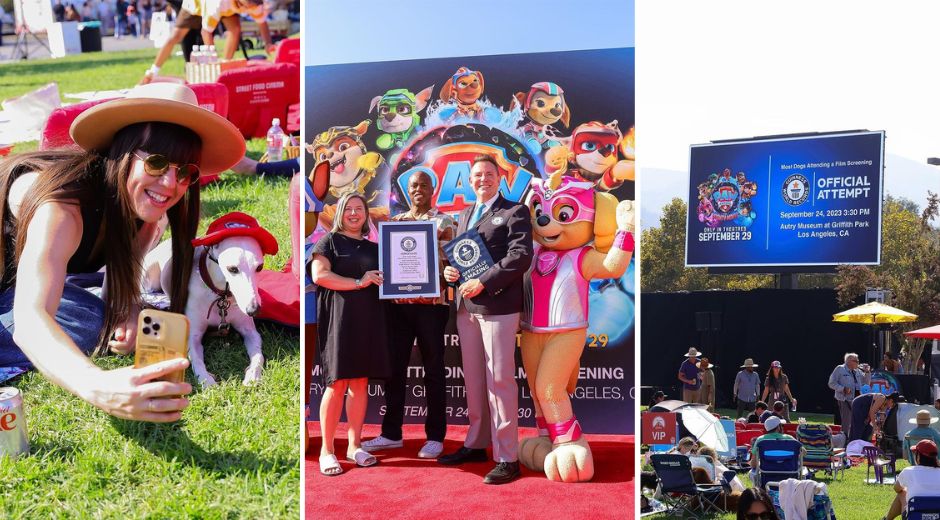 These pups and kids were brought together to watch the new Paw Patrol: The Mighty Movie, but it wasn't all just for fun. Paramount Pictures teamed up with Best Friends Animal Society in L.A. to use this as an opportunity to promote adoption. This sure-to-be hit kids movie features celebrity voice actors such as Chris Rock, Kim Kardashian, Serena Williams, Mckenna Grace, and Taraji P. Henson.
Related: Barbie Movie 2023 – Meet the pets of the cast!