Blizzard, a big Saint Bernard and Lulu, a tiny Japanese Spaniel clearly have a special friendship @blizzardandlulu. Blizzard's human got Lulu when she was a puppy and they became buddies right away.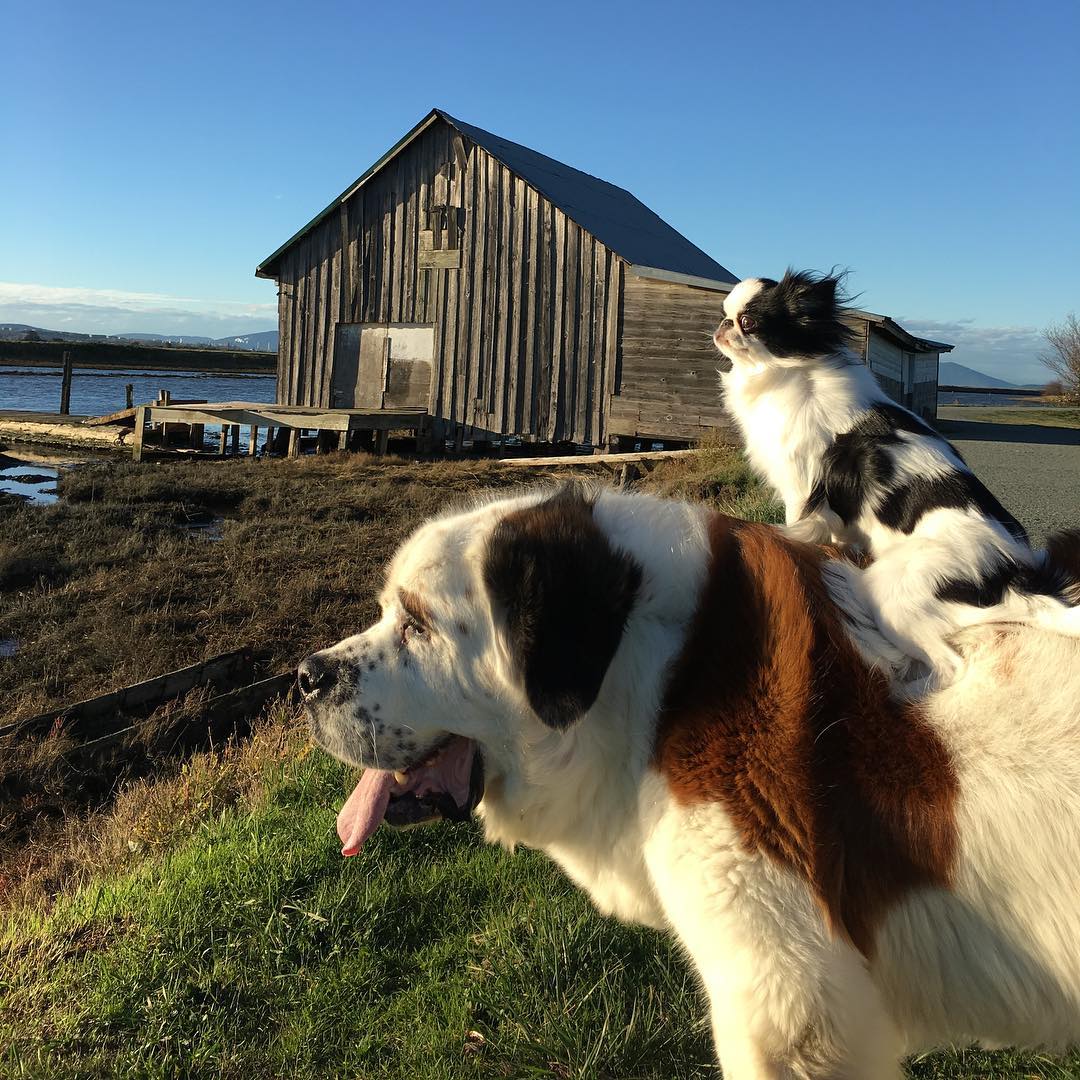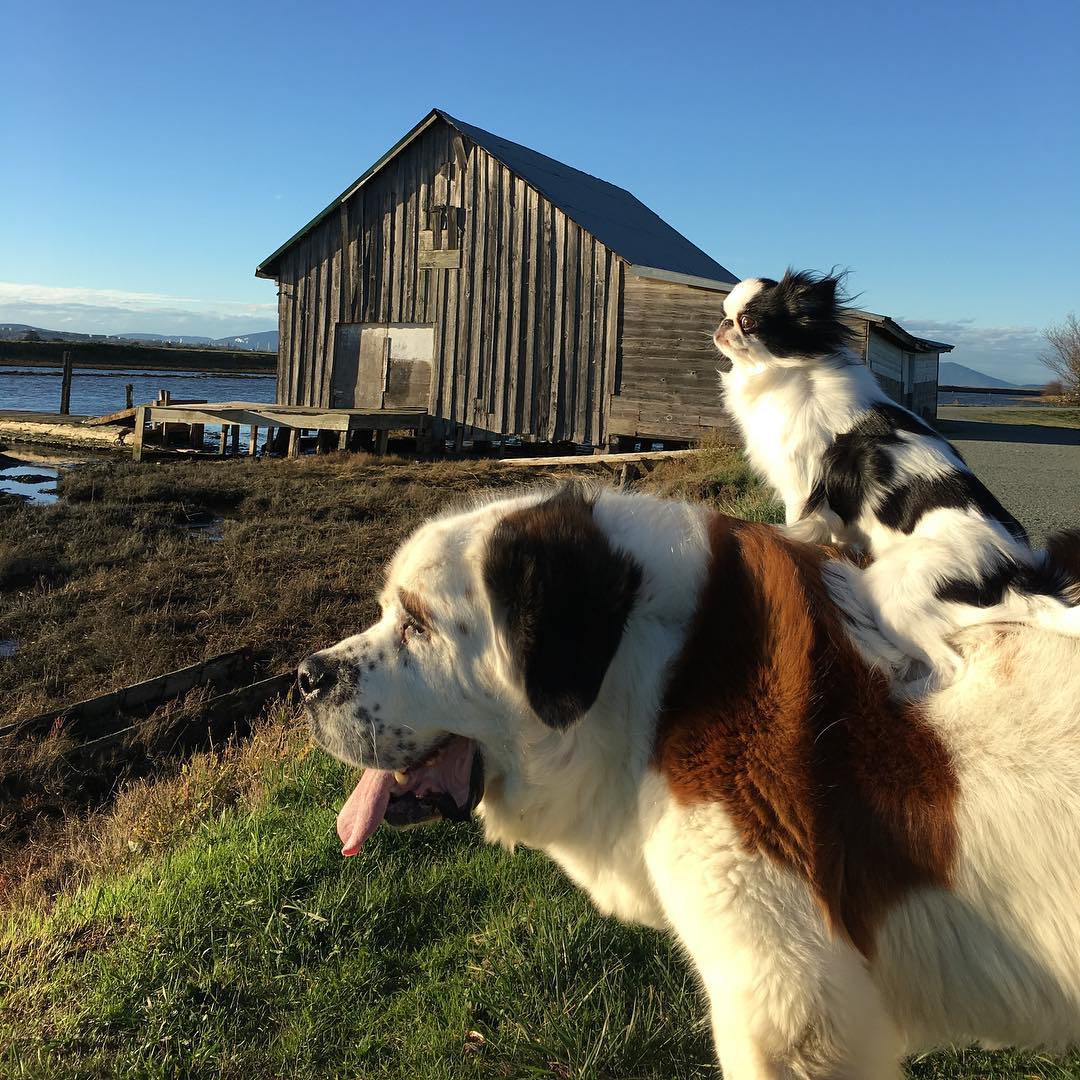 With Blizzard being the strong and silent type, Lulu acted like he was her big brother. It started with sleeping on his back for warmth, then turned into her riding him around.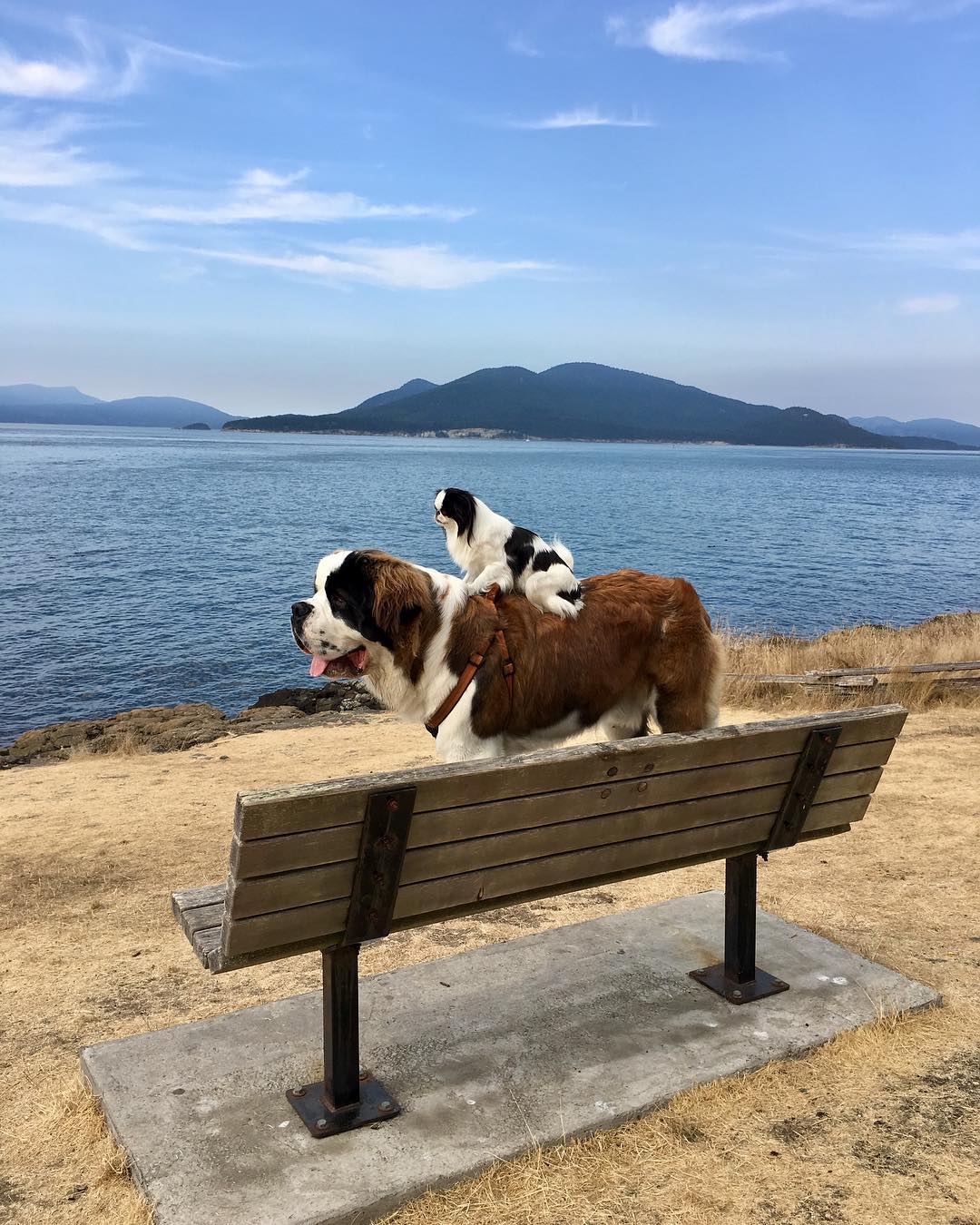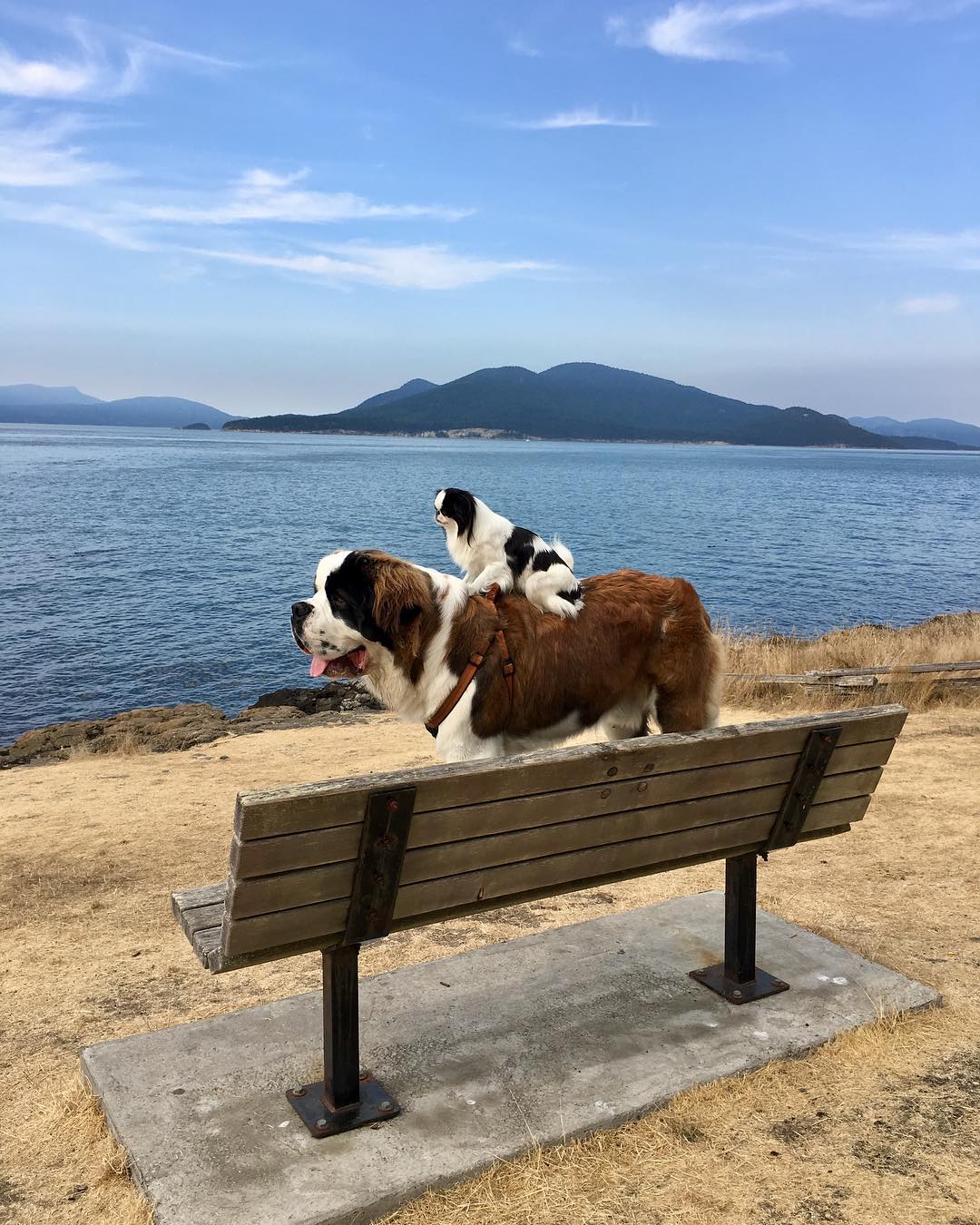 Big bro Blizzard seemed to enjoy it too and Lulu isn't encouraged by her human to hop on board at all. She often tries to jump up on his back, but since she's so small, she can only get up if Blizzard lies down or her human gives her a small foot stool.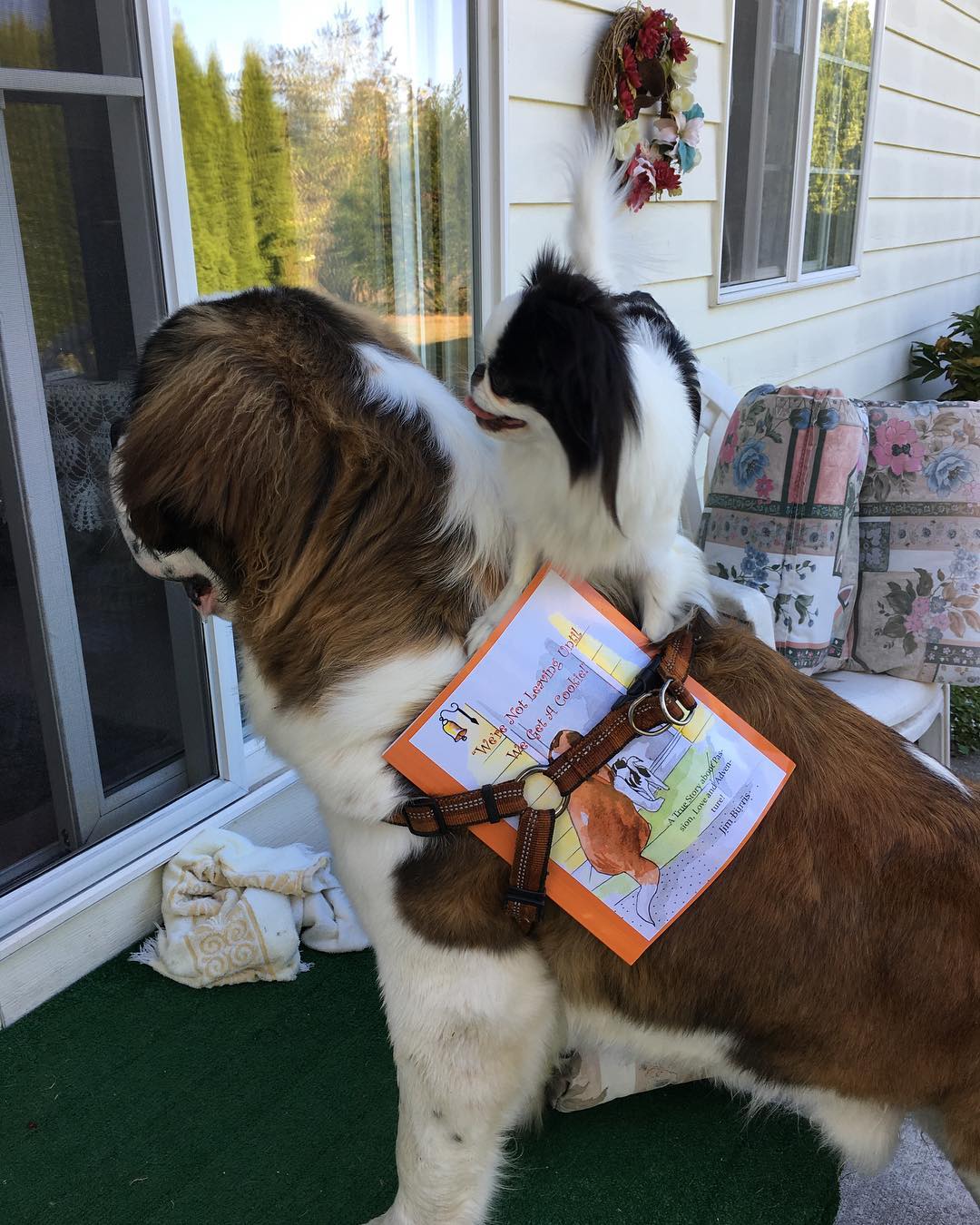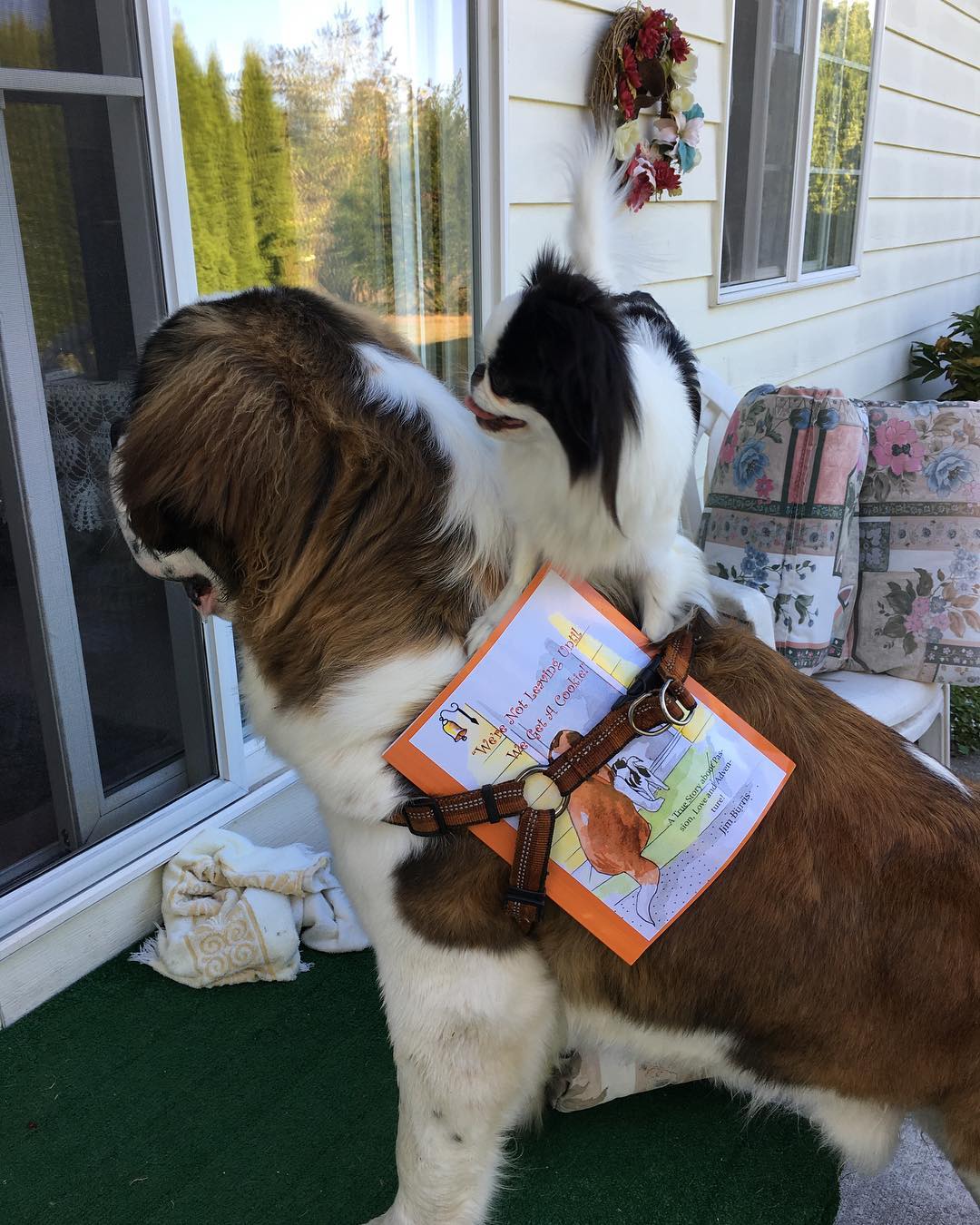 There adventures take them to all kinds of beautiful outdoor locations, but they aren't against just grabbing a coffee together or watching some Netflix.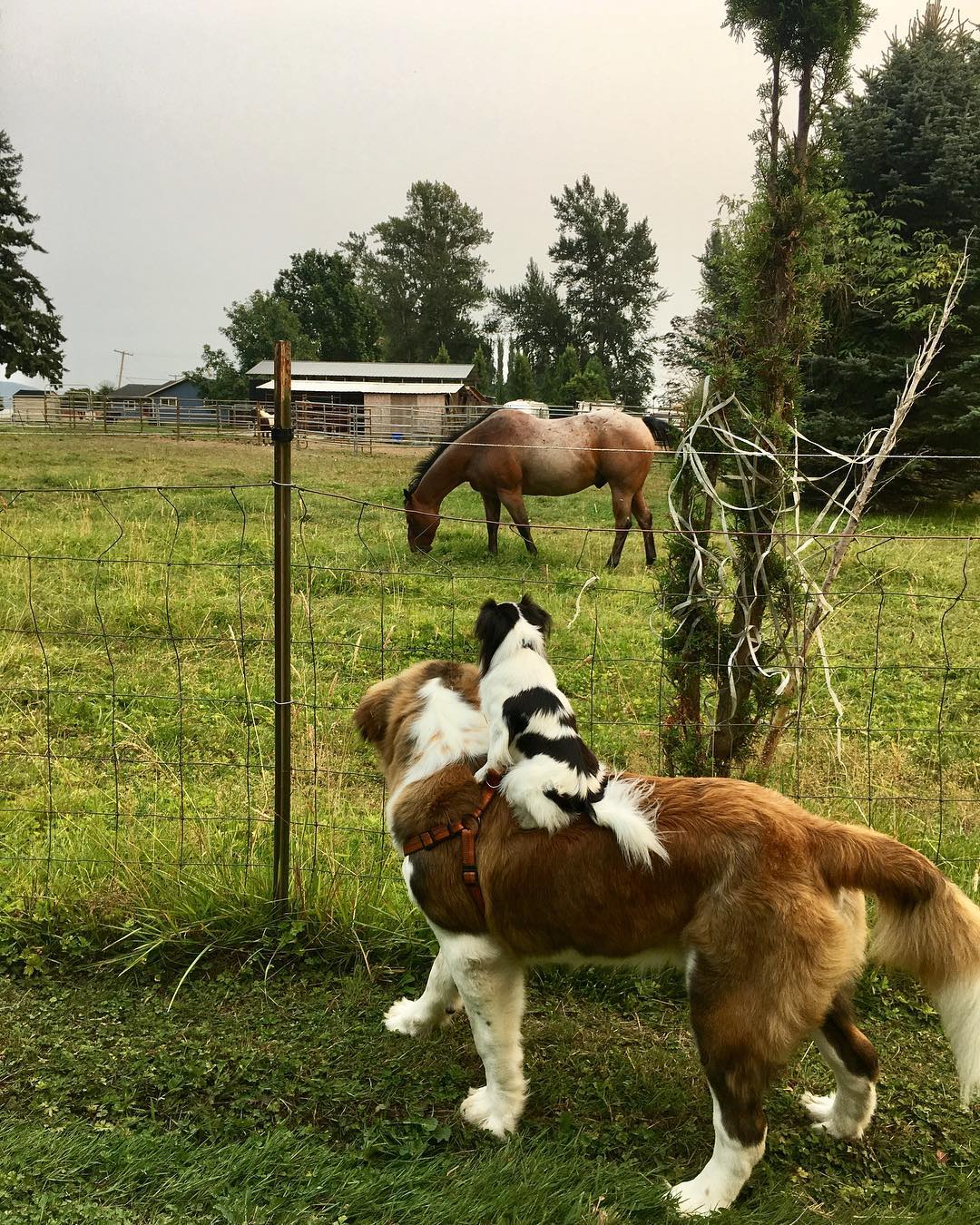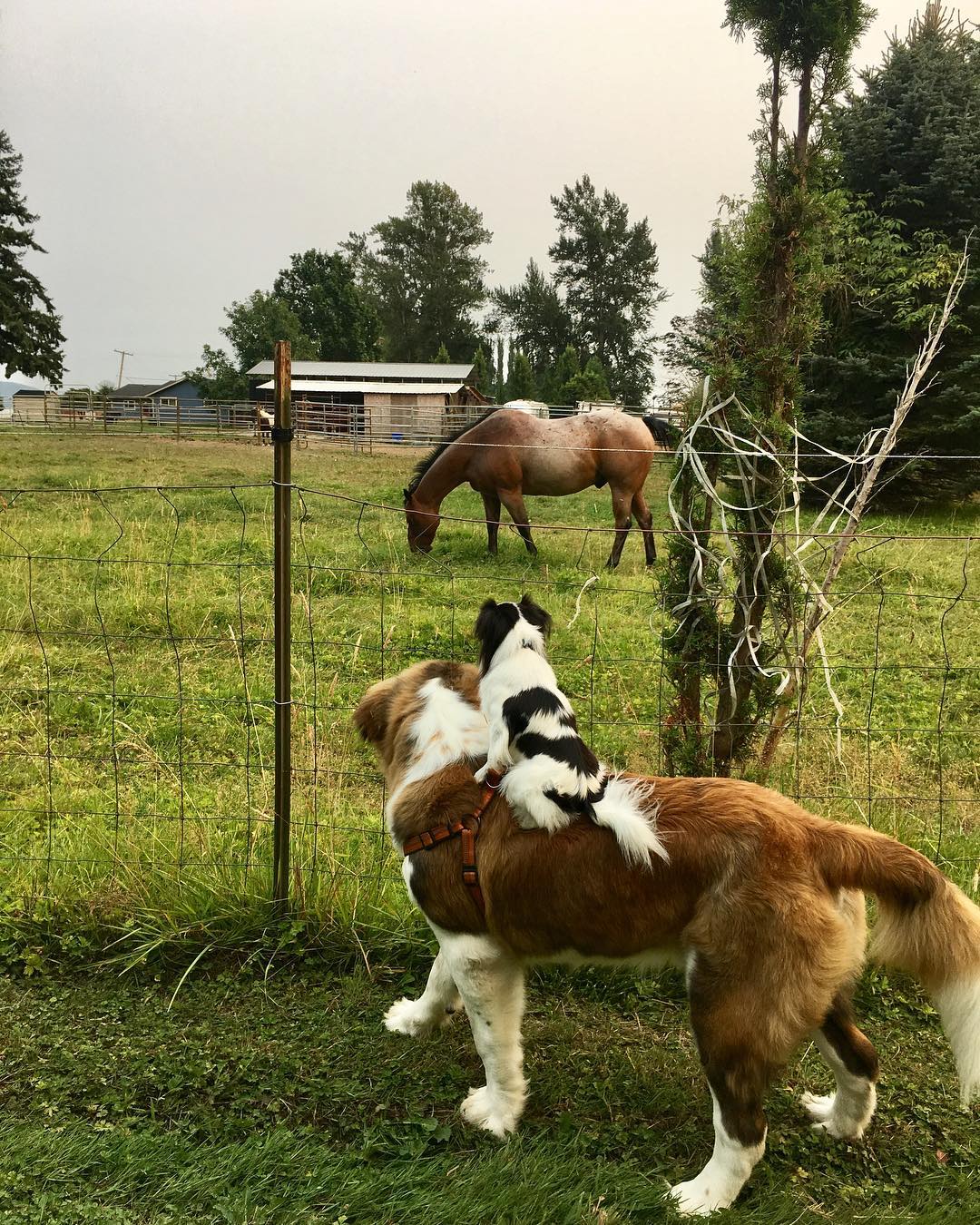 For another pair of inspiring animal BFFs, check out Kumbali the cheetah and Kago the labrador.