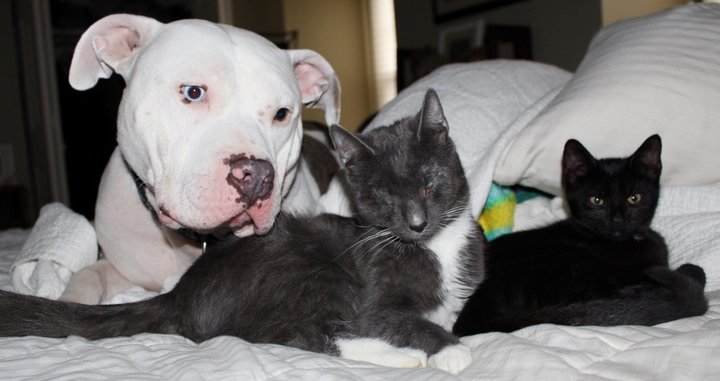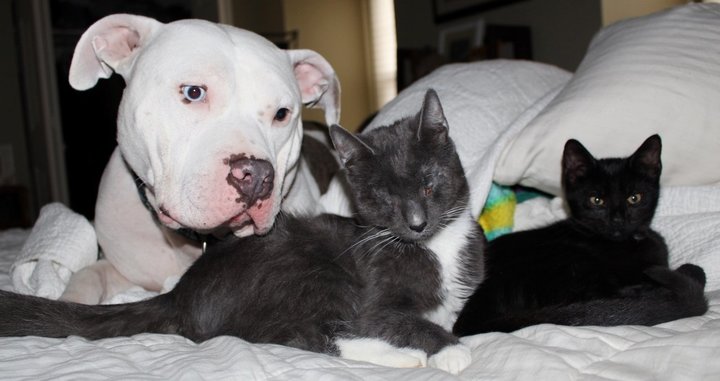 Here's a great story about great parents, both animal and humans. Pit bulls Alfie and Frankie were found five years ago, locked in a shed and starving to death. Lucky for them, they soon met amazing human mom and pet rescue volunteer Sherry Stewart and her daughter. The pit bulls were in such bad shape, they were set to be put down, but after Sherry and her daughter met them, Alfie gave them a kiss and they knew they had to take them in. Alfie has since been training to become a certified pet therapy dog.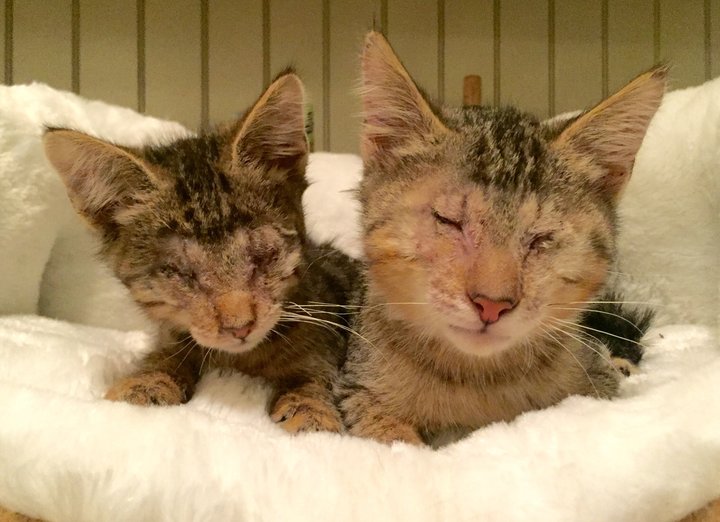 Now Sherry has been helping three newly blind cats. 7-year old Helen who had glaucoma, and kittens Bruce and Willis who had severe eye infections. Without other options and to save them from suffering, the rescue organization decided to remove their eyes.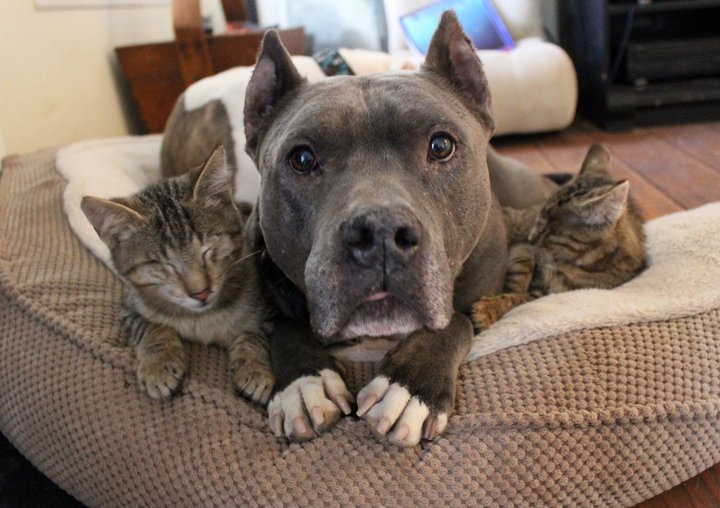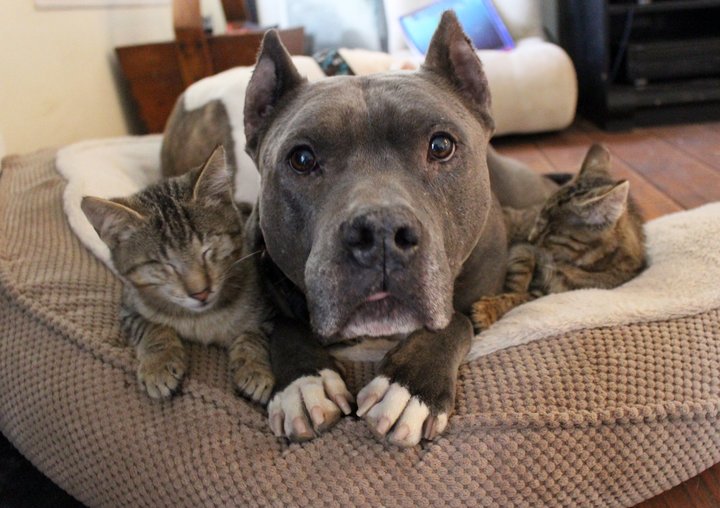 Now blind, they were of course having trouble adjusting to life in the dark, so Sherry took them in until they recovered. Once at Sherry's home, the pair of loving pit bulls could sense the cats needed help. Starting off shy and scared, the cats now all feel safe with their new doggy parents. The kittens are comfortable enough with their new parents they'll even sleep on their backs!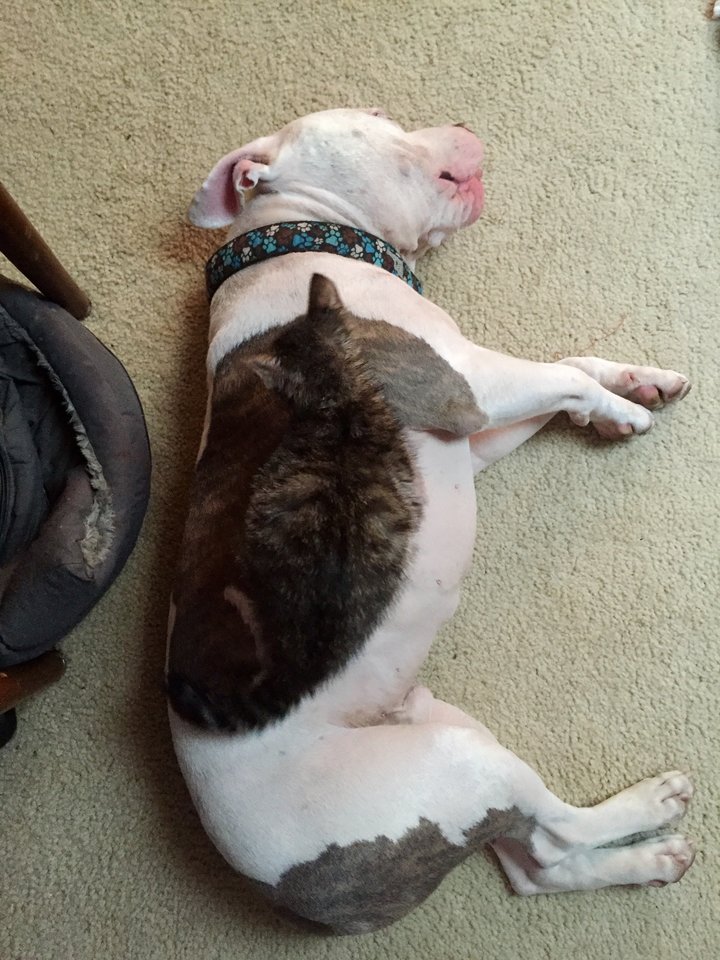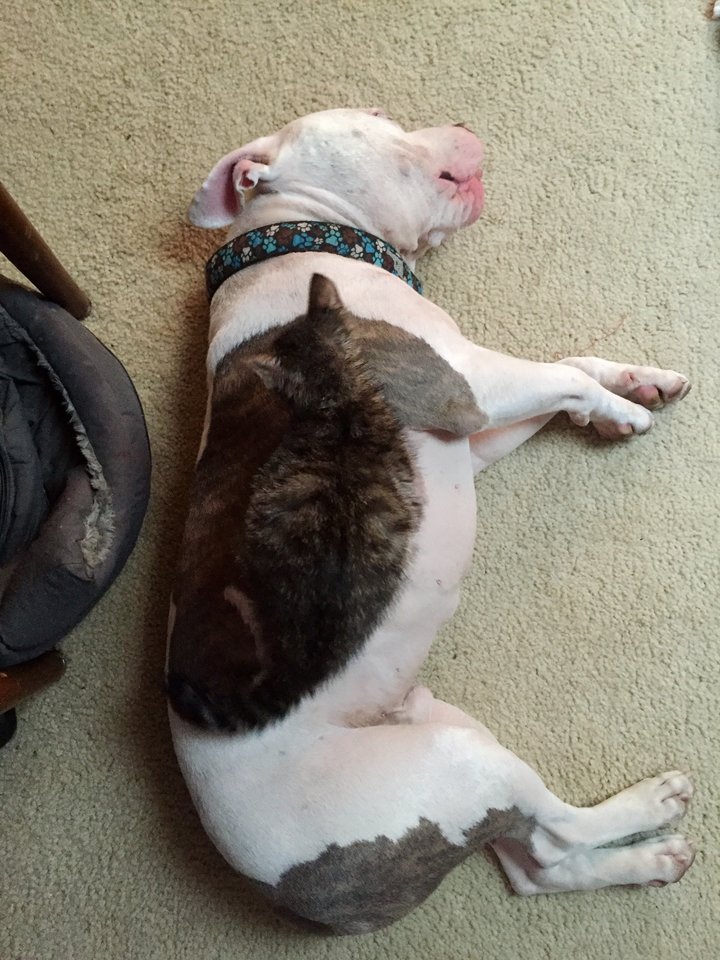 Helen has been adopted, but if you're in the Delaware area or know someone who is and would like to adopt Bruce and Willis, please visit them on Facebook.