If you're a fan of Nicolas Cage, you probably know that he's blown through millions on cars, castles, islands, and exotic pets, including a $150k octopus named Cool. In April 2023, Nicolas Cage was interviewed by Sharyn Alfonsi on CBS News' "60 Minutes". Alfonsi joined Cage for a cruise in his new gold Lamborghini and visited his home in Las Vegas.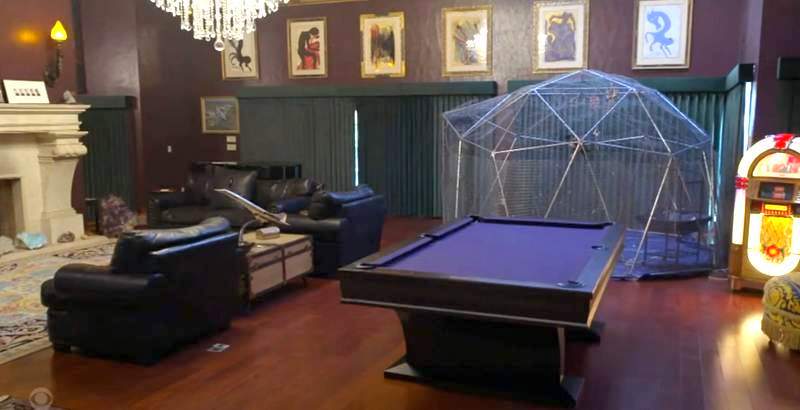 While at his expectedly gothic-styled house, Cage blessed us with a peek at his current exotic pets, which is the first time he's done this publicly! His talking African Pied Crow named Huginn joined the interview.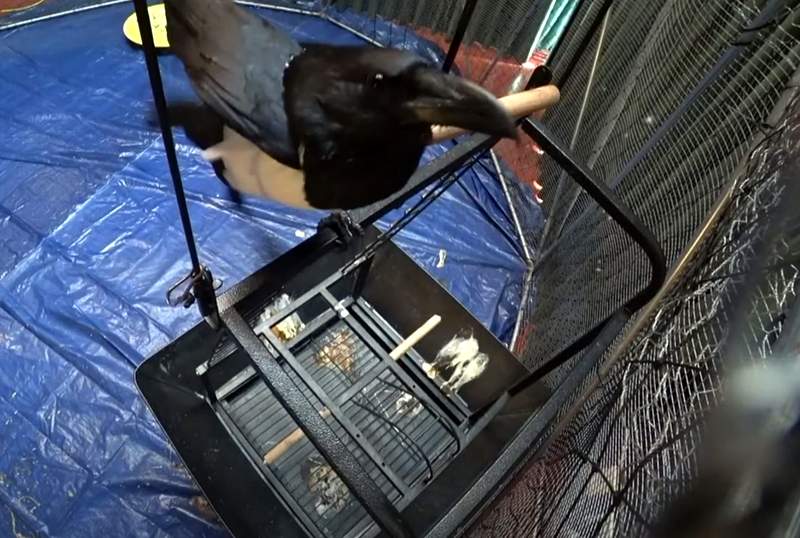 They introduced Merlin, Cage's beloved Maine Coon, as "A cat that could scare off a burglar". Sadly, Cage's other kitty, a Toyger named Tigra, wasn't shown.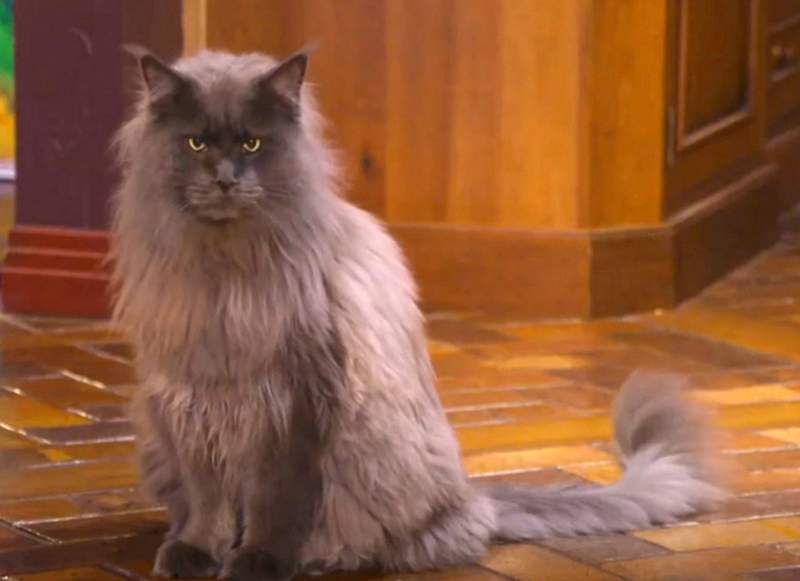 Cage also excitedly showed off his juvenile Monitor Lizard which he referred to as his "Black Dragon". It may fit in a small terrarium now, but it will grow to be about 6 feet long. He previously owned a Monitor Lizard named Michael, which he donated to a zoo in 2013, where people could take the leashed lizard out for a walk.
He'll get to be about 6 feet long. He's like having a real dinosaur in your house. It's kind of amazing. And he's alive.

Nicolas Cage, 60 Minutes, April 2023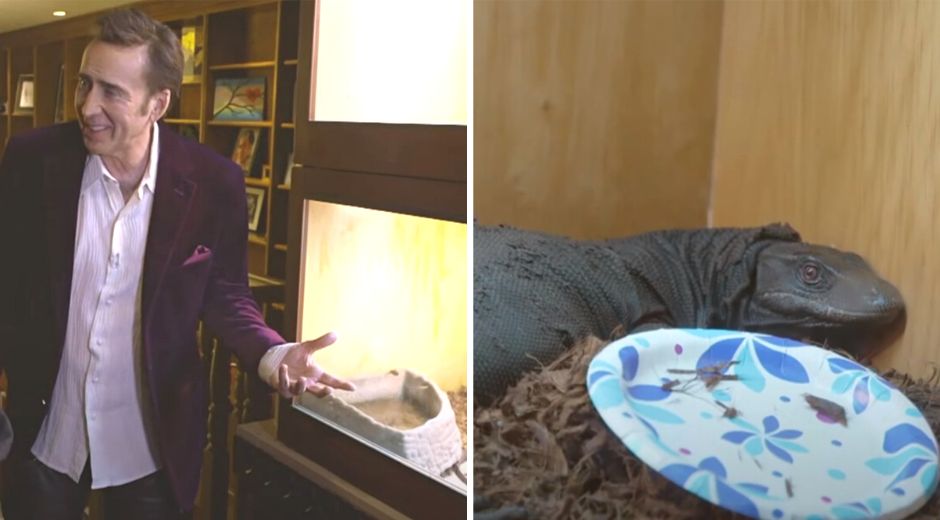 They also showed a brief clip of Cage's Pig-Nosed Turtle. In late 2021 or early 2022, the owner of Cage's favorite pet store passed away. Cage adopted all the critters that weren't spoken for, which included this turtle and other turtles, along with fish and possibly other water-based pets.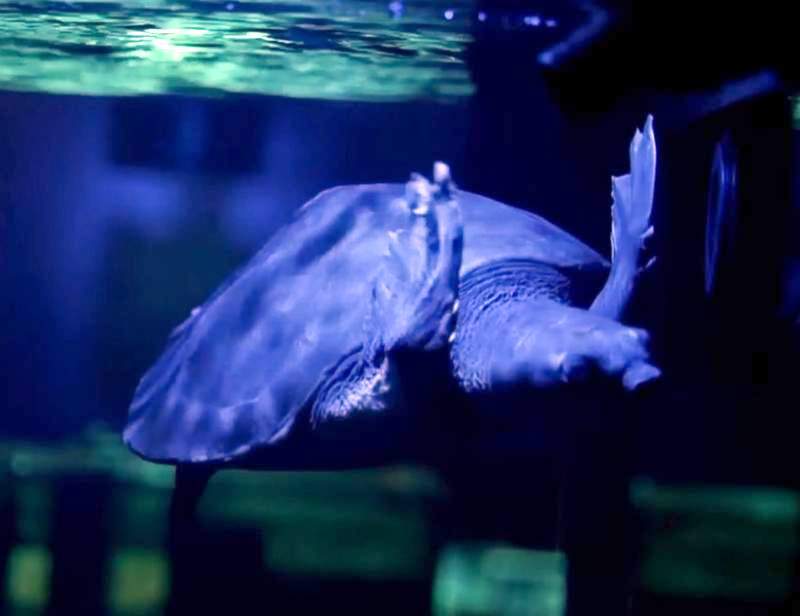 You can soak in the full interview below and make sure to check out all of Cage's past and present pets, including a two-headed snake name Harvey, in our Nicolas Cage Celebrity Pet Profile.