Cedric the Chihuahua may have started as the smallest in the litter but he's the the biggest in the pack now – especially by followers. Sitting at well over 2 million followers across Instagram, TikTok, and YouTube, Cedric has become one popular Chihuahua. Despite being the runt of the litter, Cedric has lived a charmed life. He often shares his spoiled dog adventures, super cute outfits, and the occasional dinner date.
Cedric and Lou go on a romantic CHIHUAHUA DATE!
Born in Etonia, Cedric is a long haired chihuahua that happens to be extra small. Chihuahua's are already quite tiny and to top it off, he had a "severe overbite". The poor pooch was overlooked by one group after another until he found his forever home – and what a forever home that turned out to be.
Cedric Celebrates his Birthday for 1.7 million TikTok fans
A seemingly endless wardrobe
Now living in Montreal, Canada, Cedric samples the finest hotels
Collector of fine mice plushies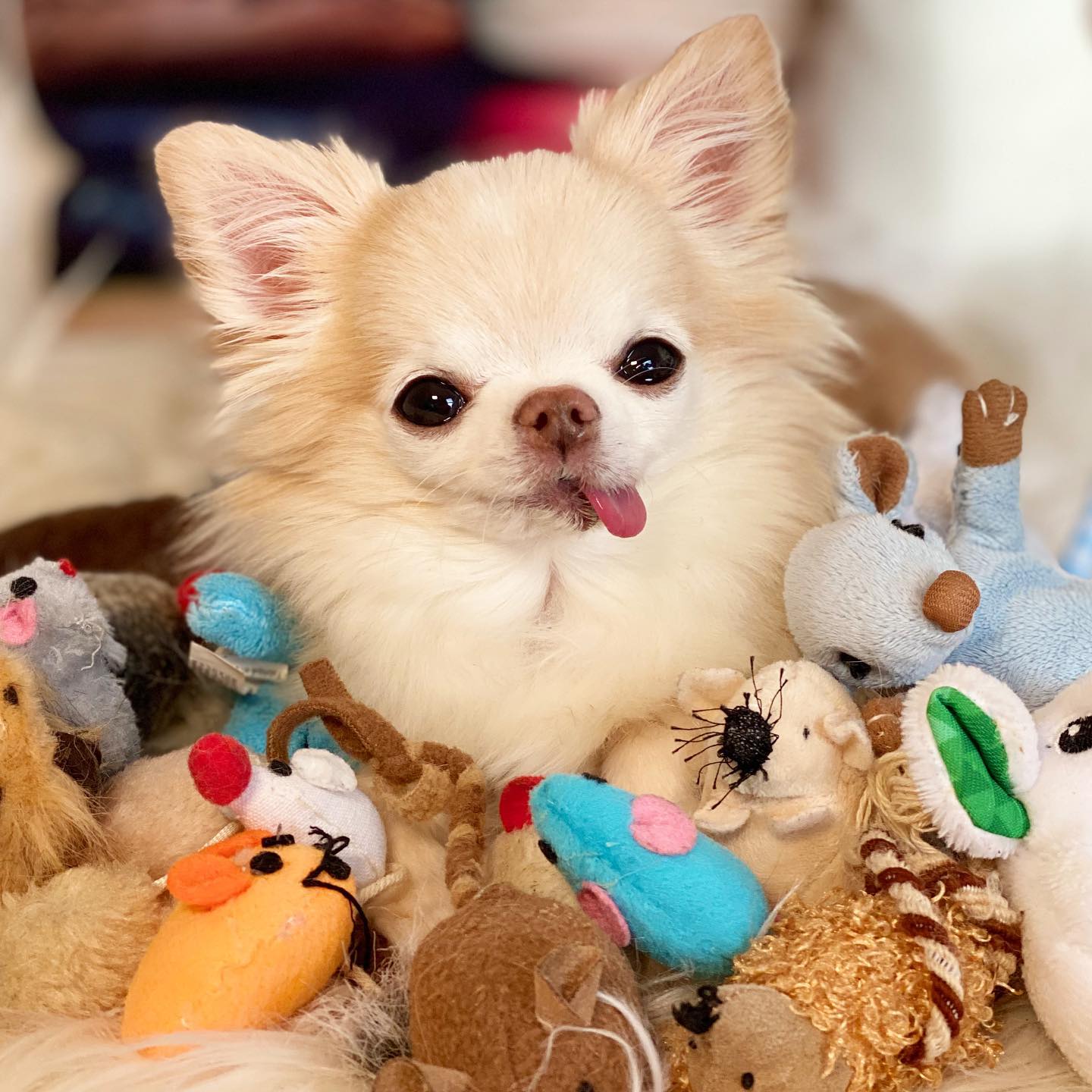 As it turns out, being tiny is actually quite special. With his little tongue sticking out, Cedric has found where he belongs and that's in over 2 million computers, mobile phones, and tablets. Who knows, maybe he'll even inspire you to get a little adventurous with your wardrobe or go on that date you've been putting off. Make sure to follow all his adventures through his channels. Did we mention he has an eBook? Yes, he also has an eBook.