 No Pets (T.I.)
T.I. does not have any reported pets.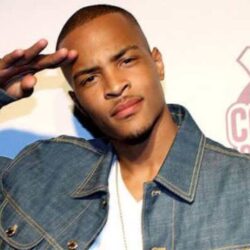 Birthday
September 25, 1980 (42)
Clifford Joseph Harris Jr., known professionally as T.I. or Tip, is a Grammy-winning American rapper, actor, and entrepreneur who first rose to fame in the early 2000s. With his unique blend of Southern rap and street-smart lyrics, T.I. has become one of the most successful and respected figures in the hip-hop world.
T.I. has achieved a great deal of success as a solo artist, releasing several hit albums and singles throughout his career. He has won multiple Grammy awards and has been praised for his smooth flow and catchy hooks. Some of his most popular songs include "Live Your Life," "What You Know," and "Bring 'Em Out."
In addition to his success as a solo artist, T.I. has also collaborated with a range of other artists and celebrities over the years. He has worked with well-known producers like Kanye West, Pharrell Williams, and Timbaland, as well as fellow musicians like Rihanna, Justin Timberlake, and Lil Wayne.
Beyond his work in music, T.I. is also known for his advocacy for social justice and criminal justice reform. He has been vocal about the need for reform in the criminal justice system and has worked with various organizations to promote change. In 2019, he launched a podcast called "ExpediTIously" to discuss issues of social justice and politics with guests from a range of different backgrounds.