Yeah there are a ton of Hypebeasts on Instagram to follow, but few are quite as cute or furry as Zappa the Cat. Just over two years old and hailing from the fashion-forward city of Rotterdam, she's pushing almost 40,000 followers thanks to her slick style. Always looking good in her all-white coat, it also doubles as a perfect canvas for her wardrobe stacked with the hottest streetwear brands out there.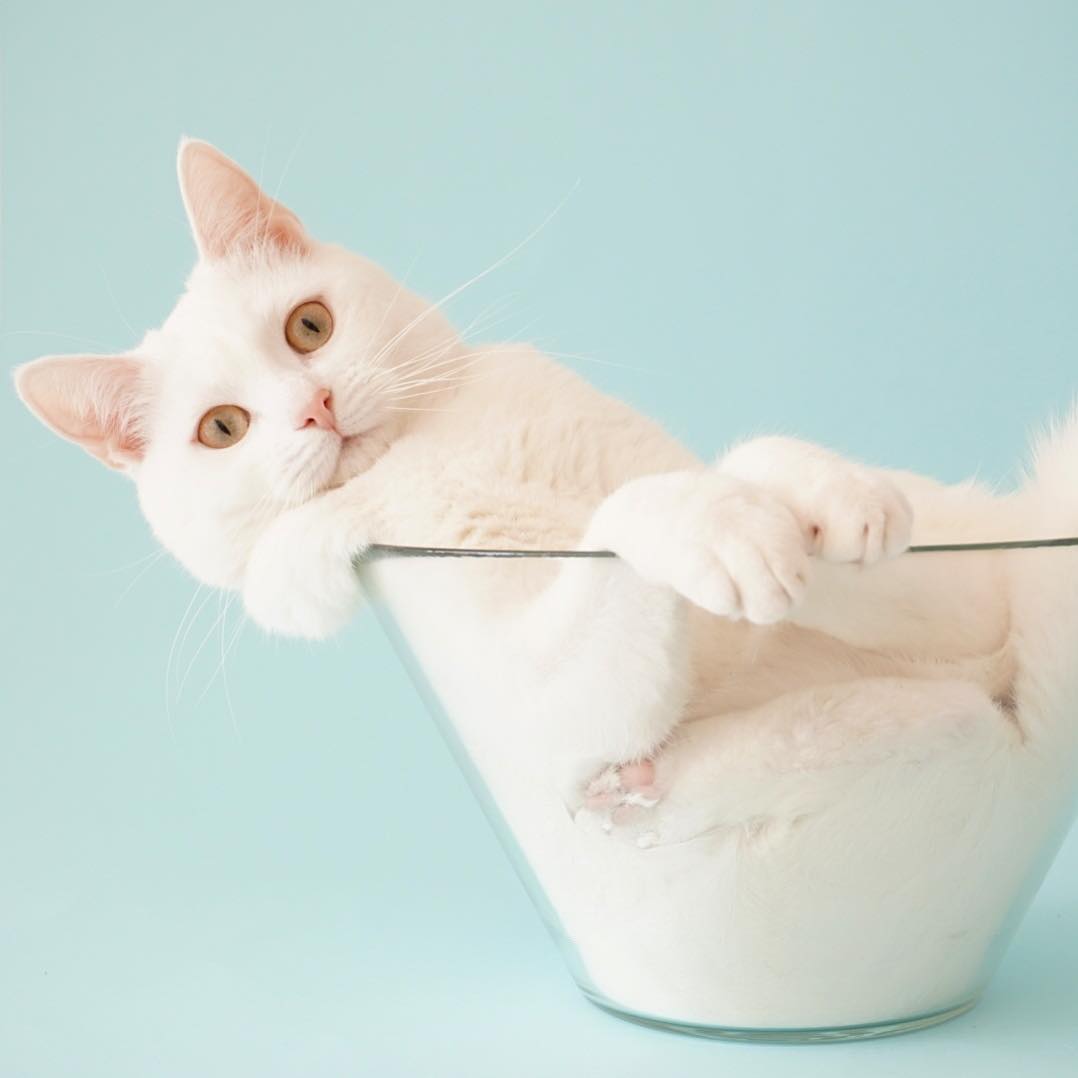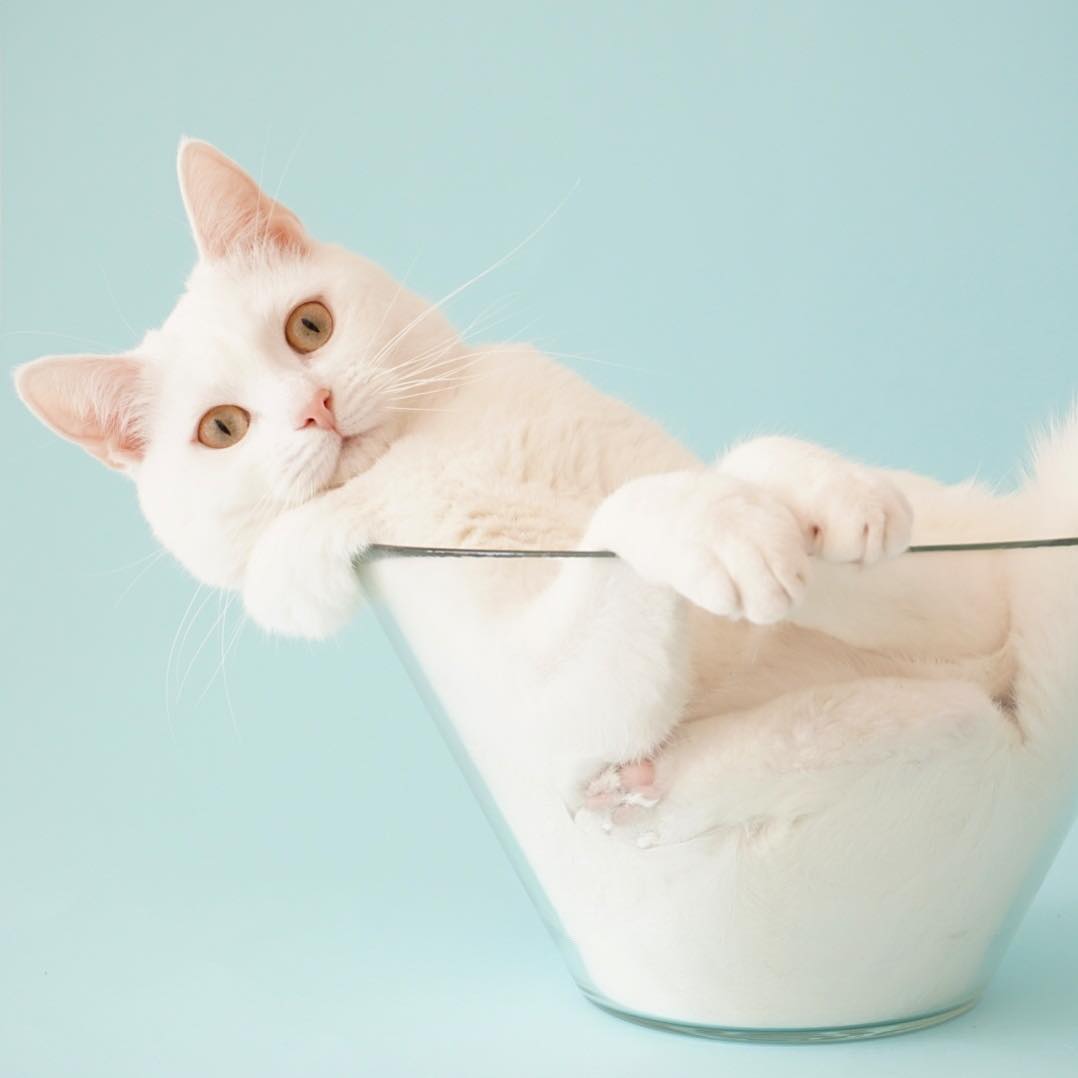 Doesn't matter if you have two or four legs, any true hypebeast has to rep some Supreme gear. Zappa slays in the classic Supreme hoodie with fuchsia side pack. She also has a matching water bottle for some milk on the go.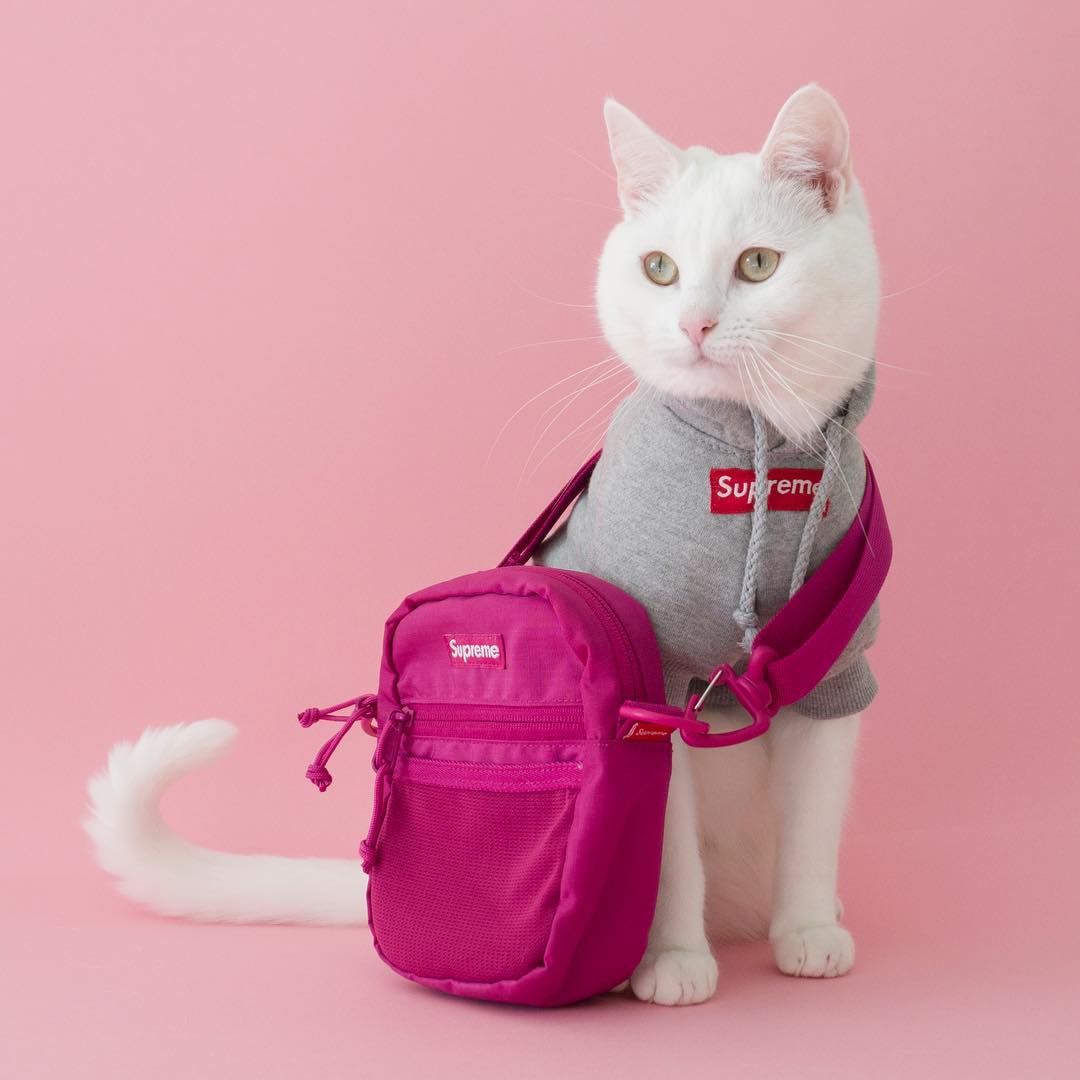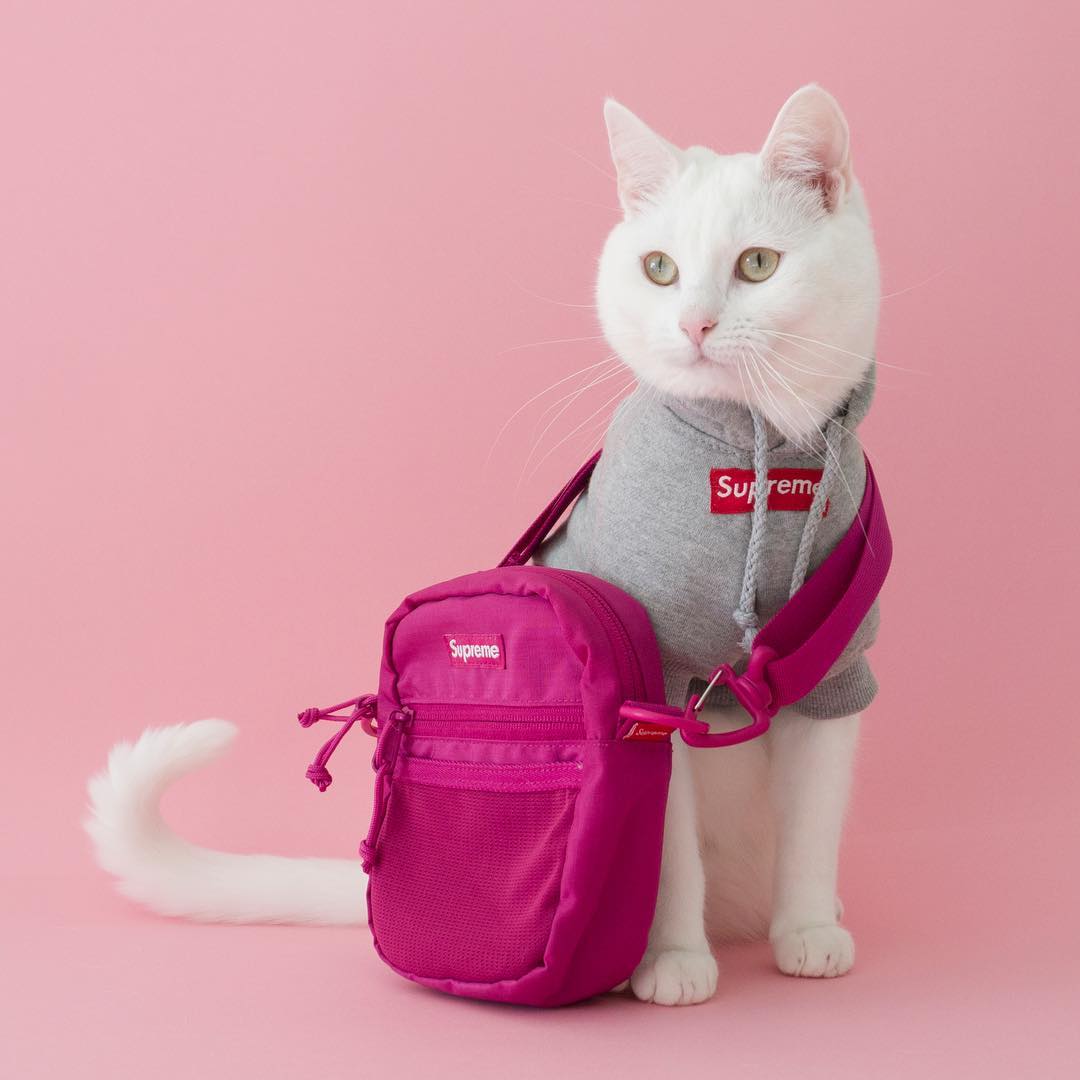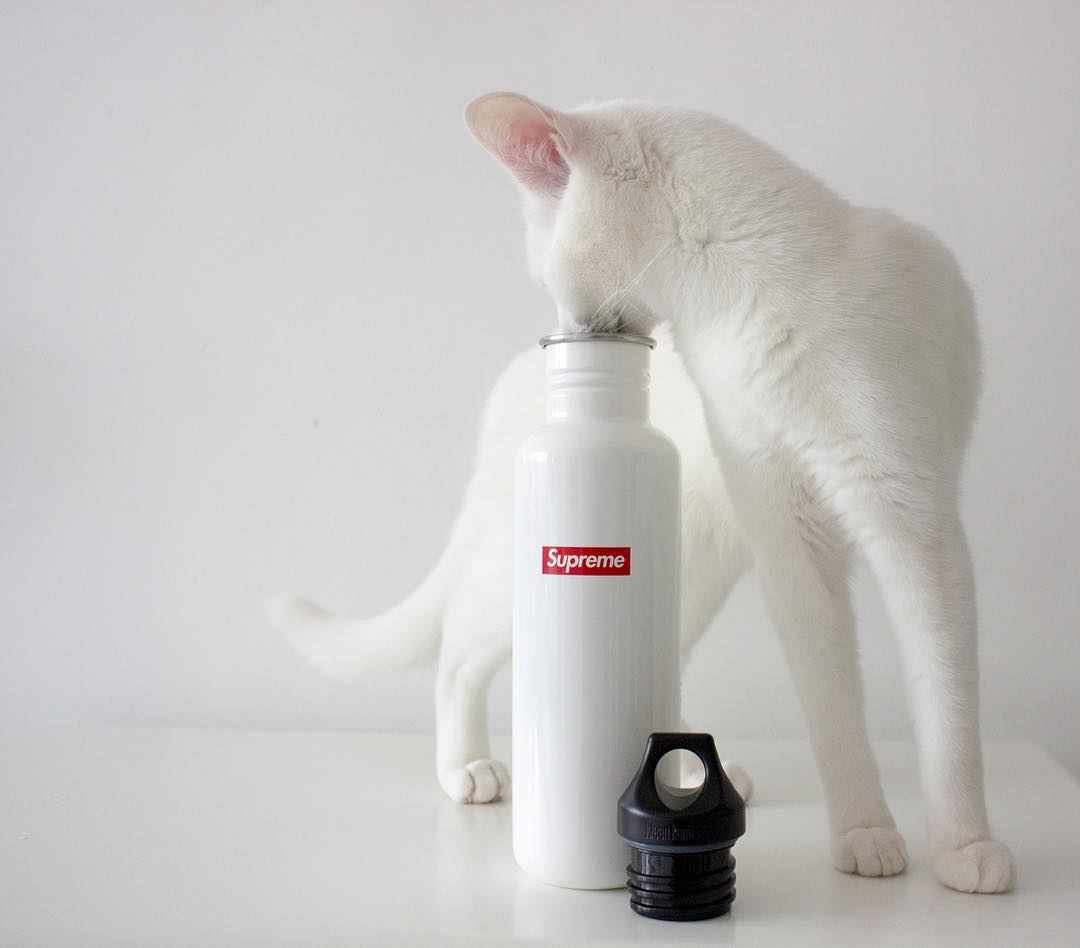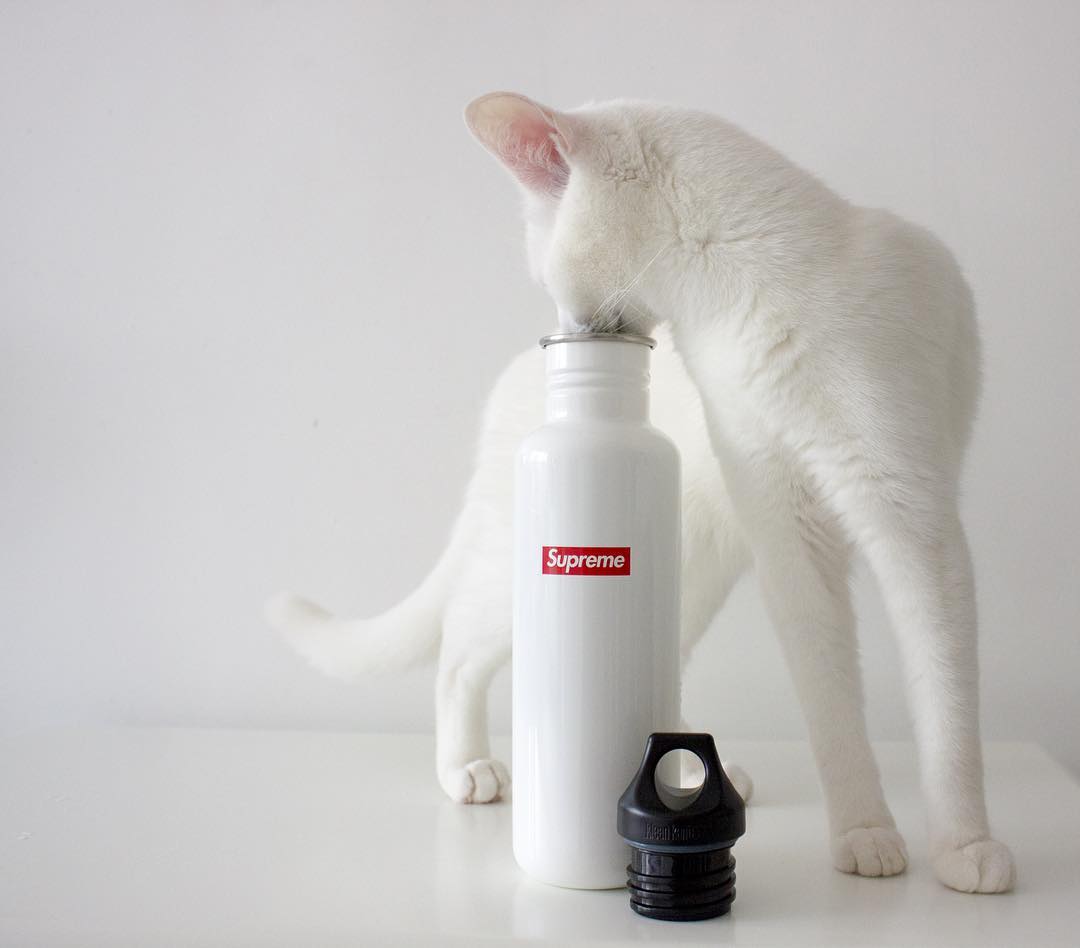 Next we see her in a black Anti Social Social Club hoodie, then rocking a pair of violet Nike Air Max sneakers.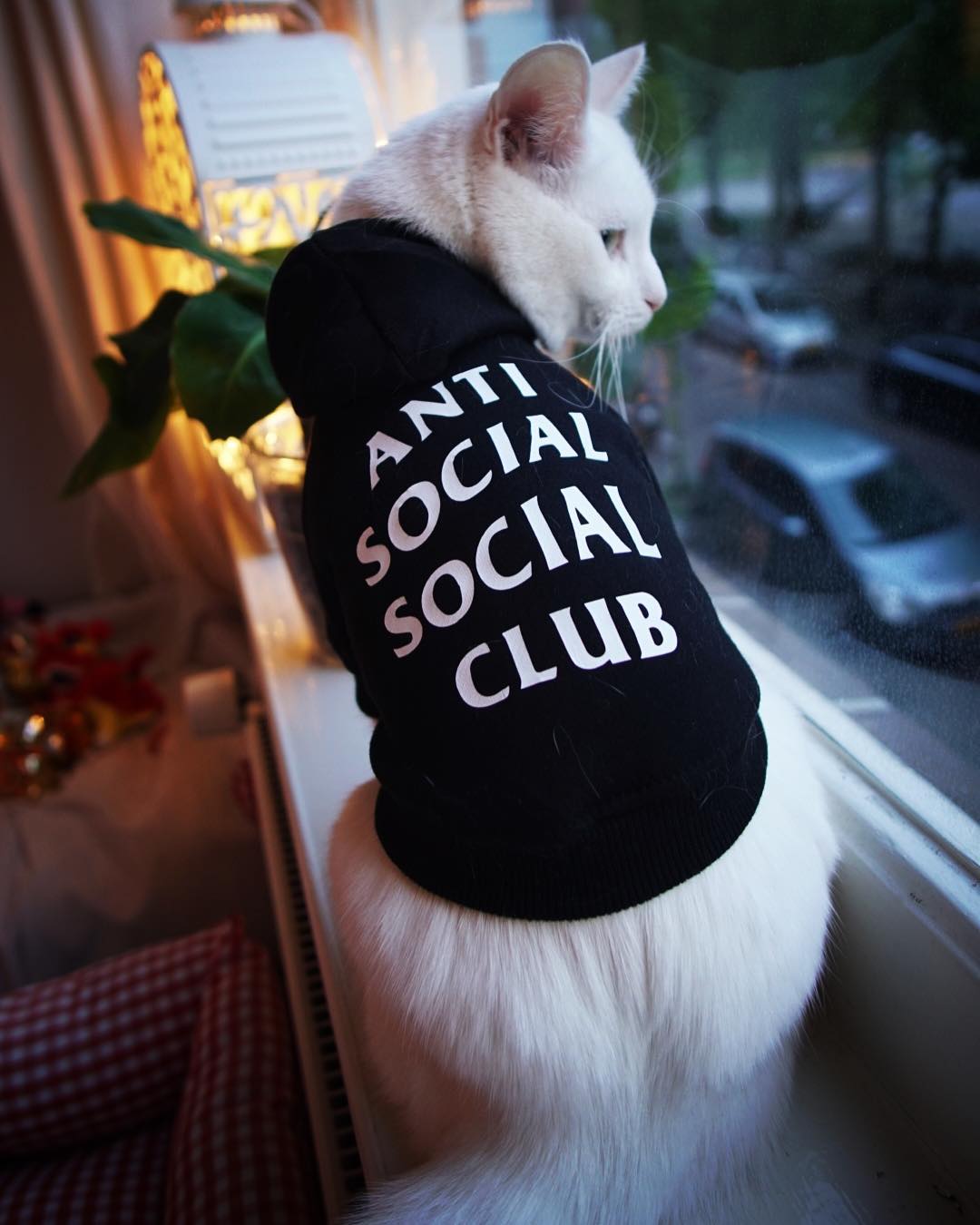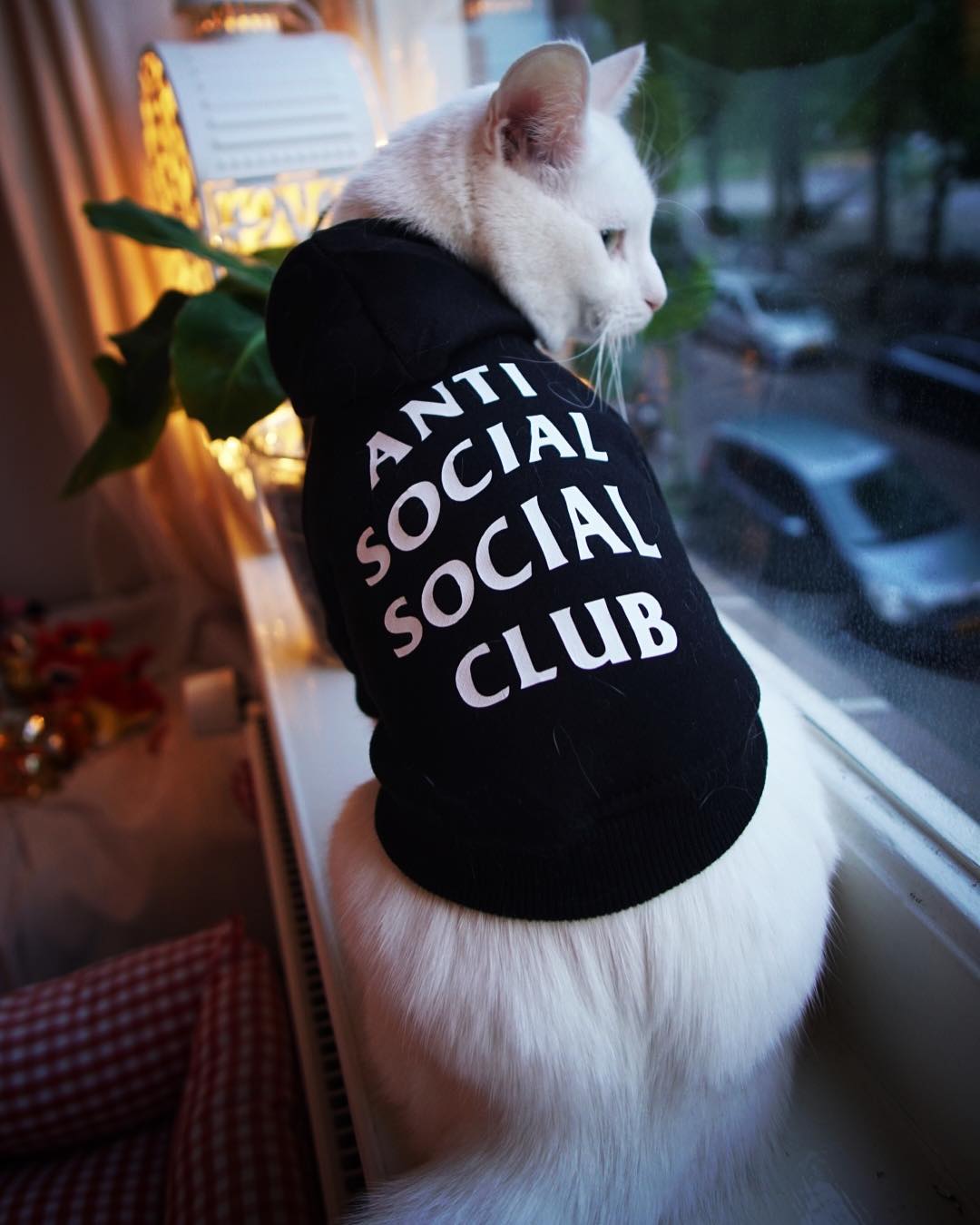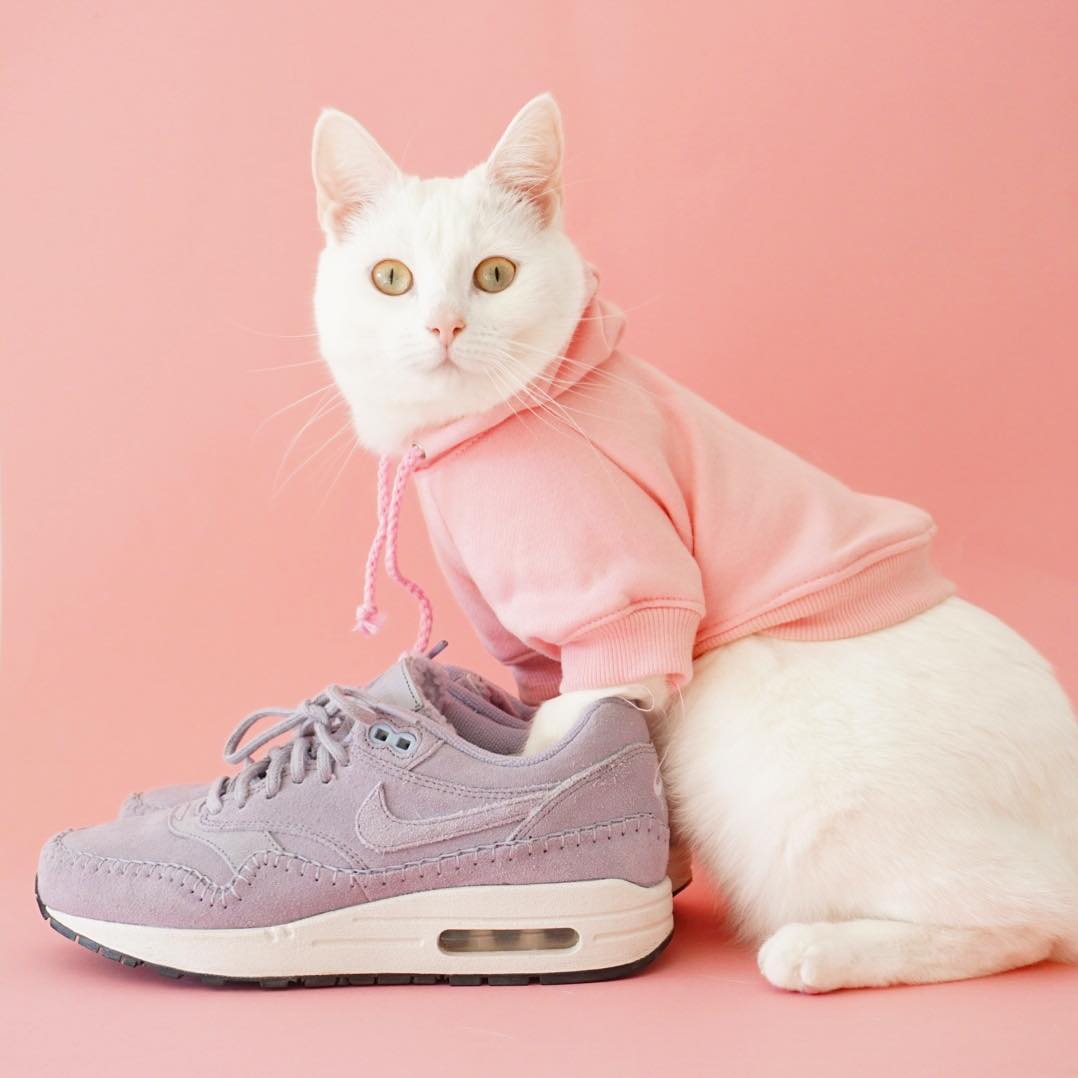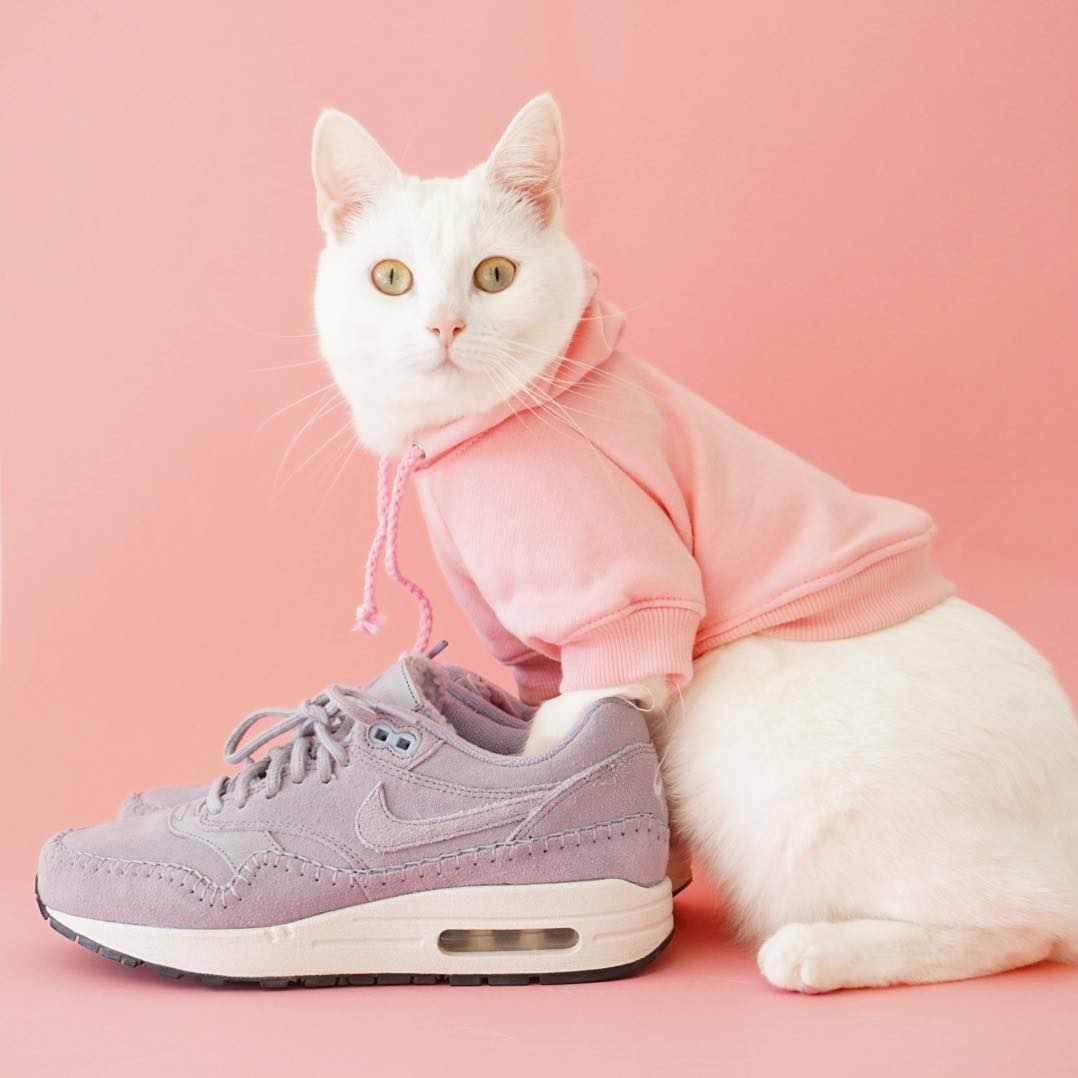 Now she's back at it with the red Vans. After she's got on a green Stone Island hoodie with Robey Casual sneakers.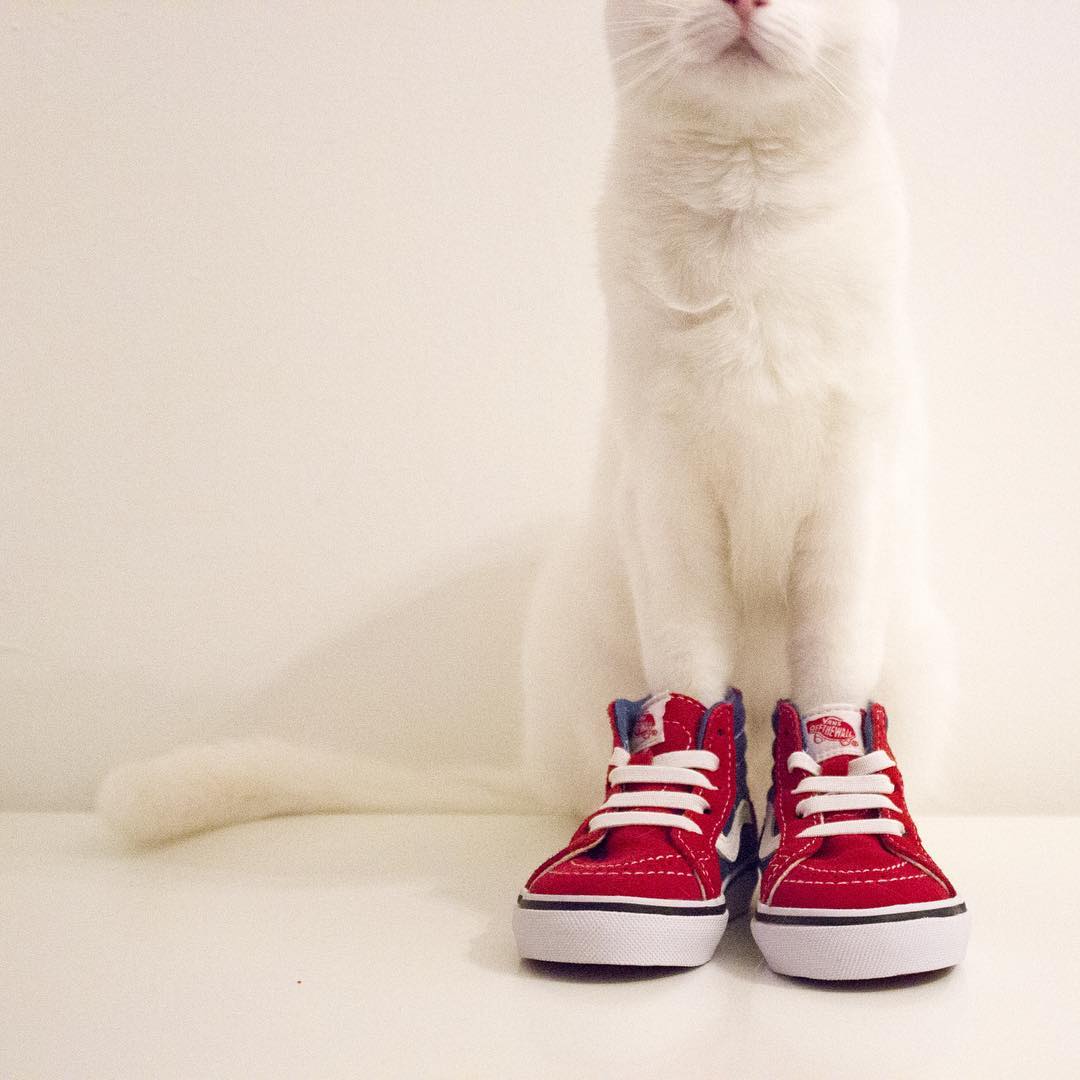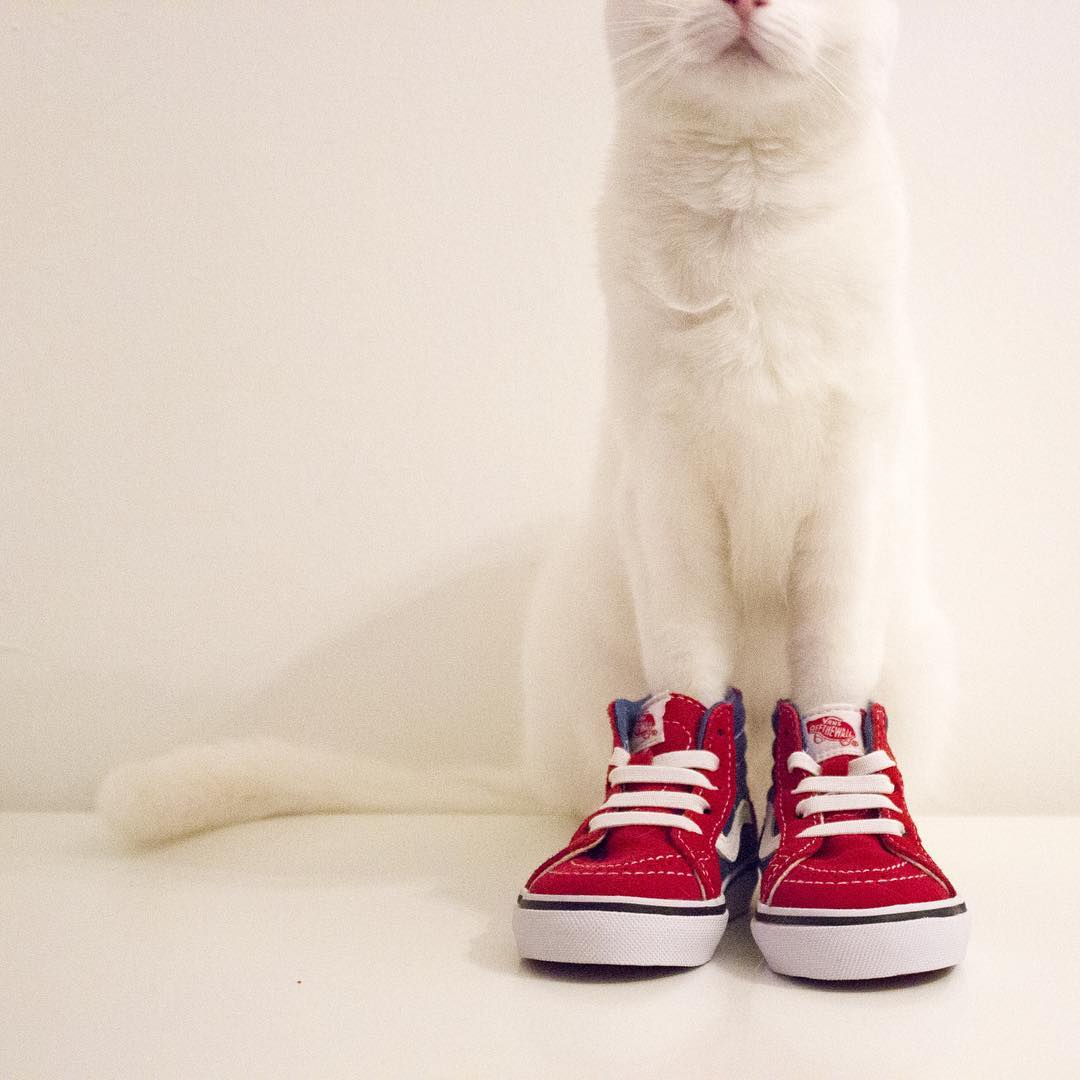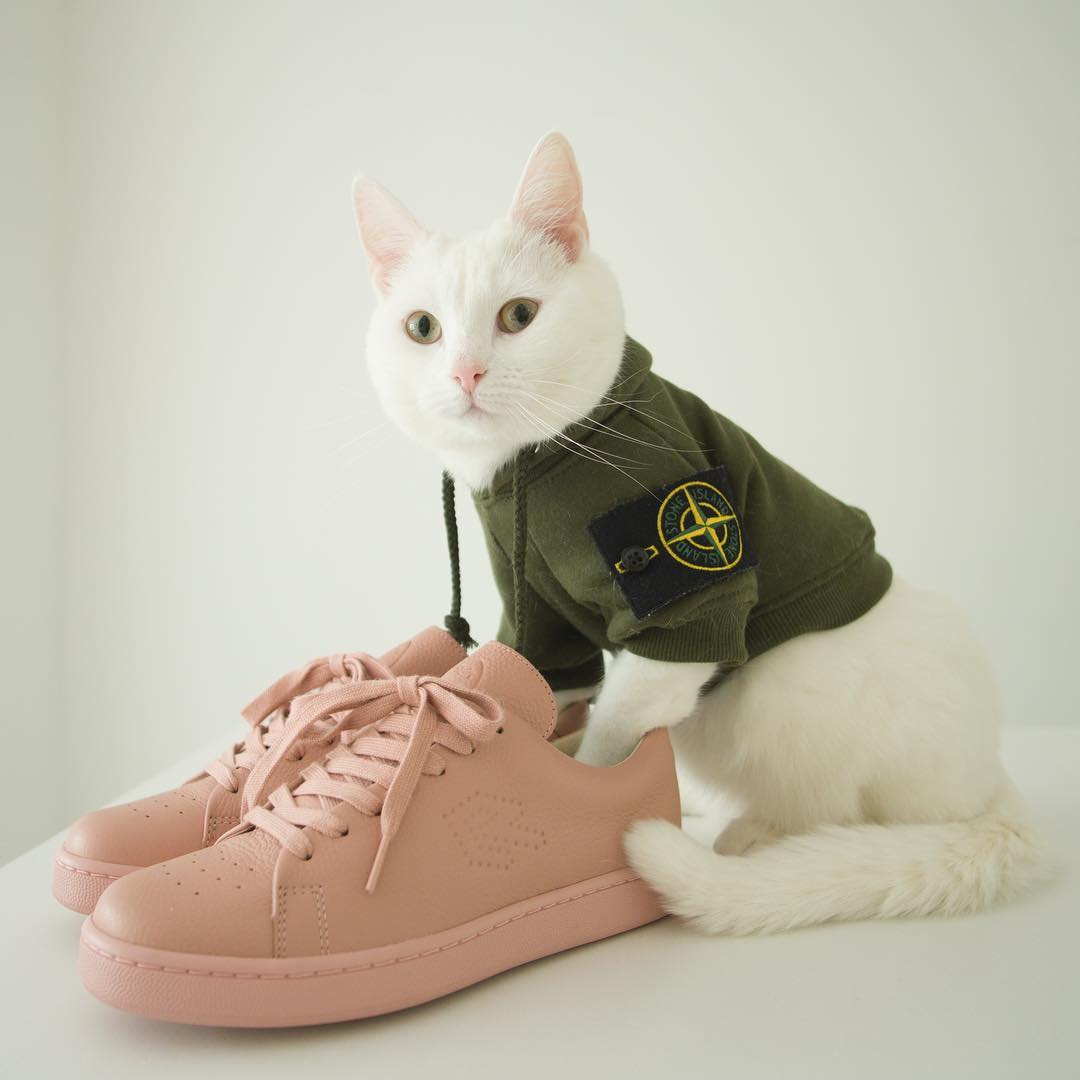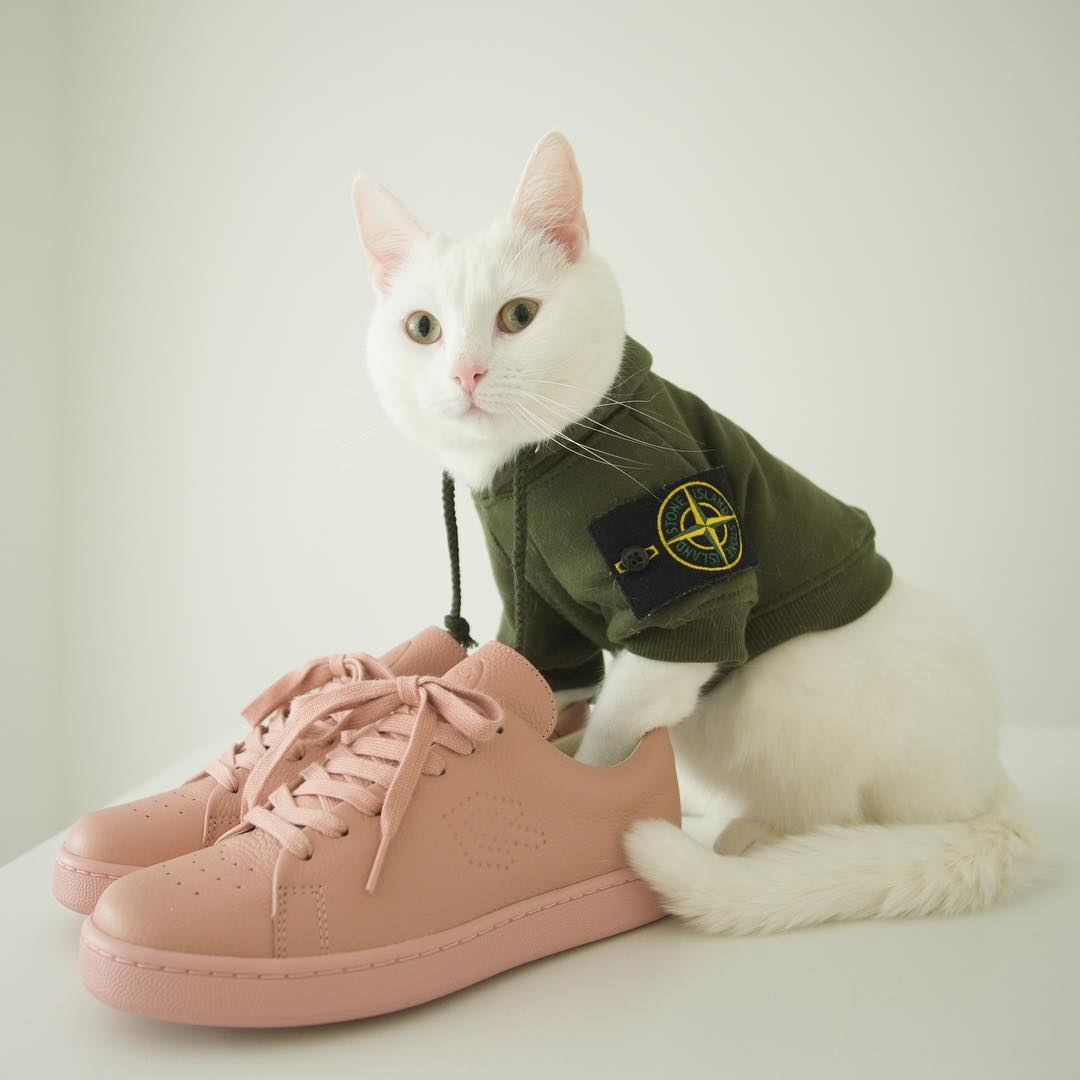 On her paw, she sports a watch from RIPNDIP. She's also seen with a Yeezy Boost 350, but it sounds like she won't be actually wearing these on the street (and just sleeping in the box).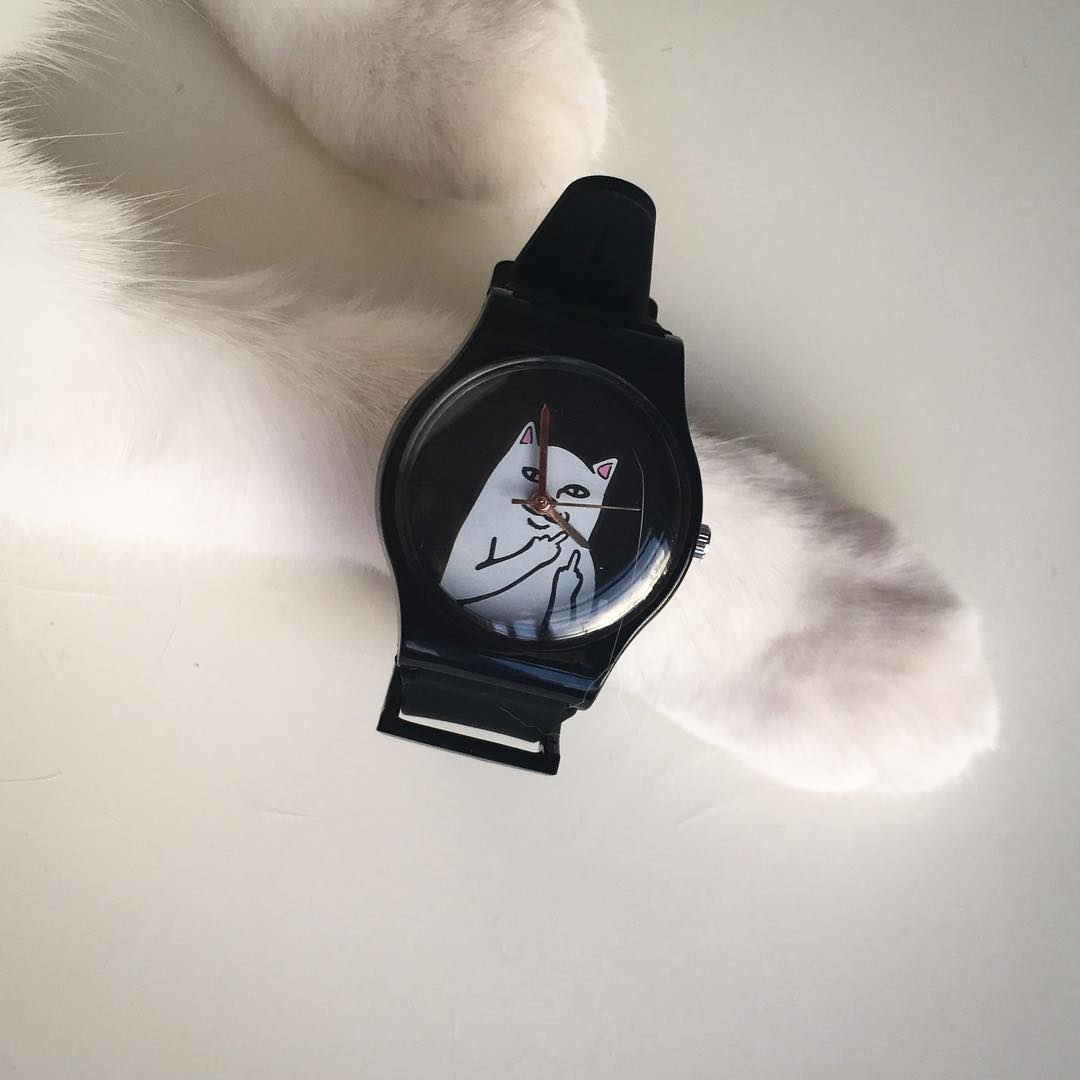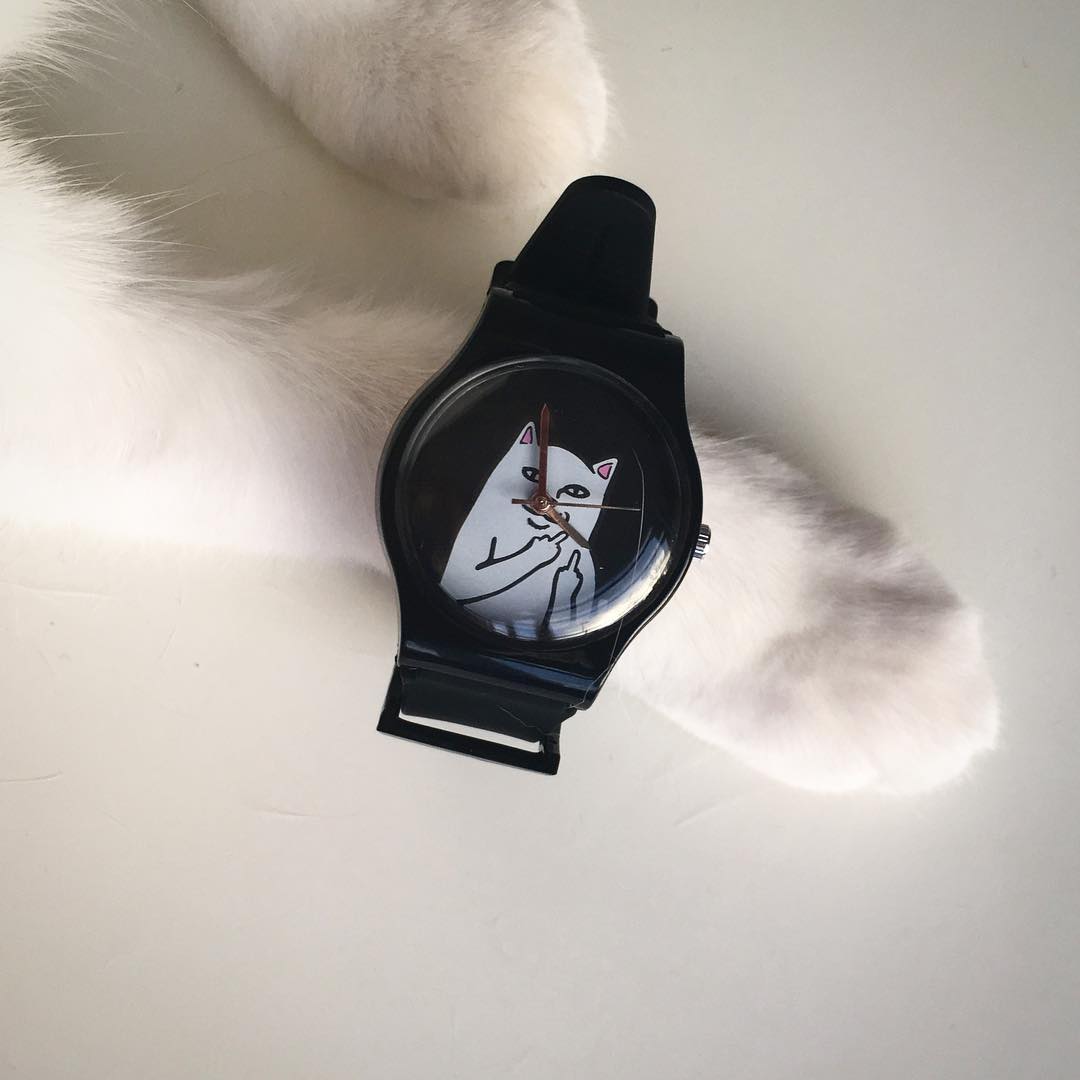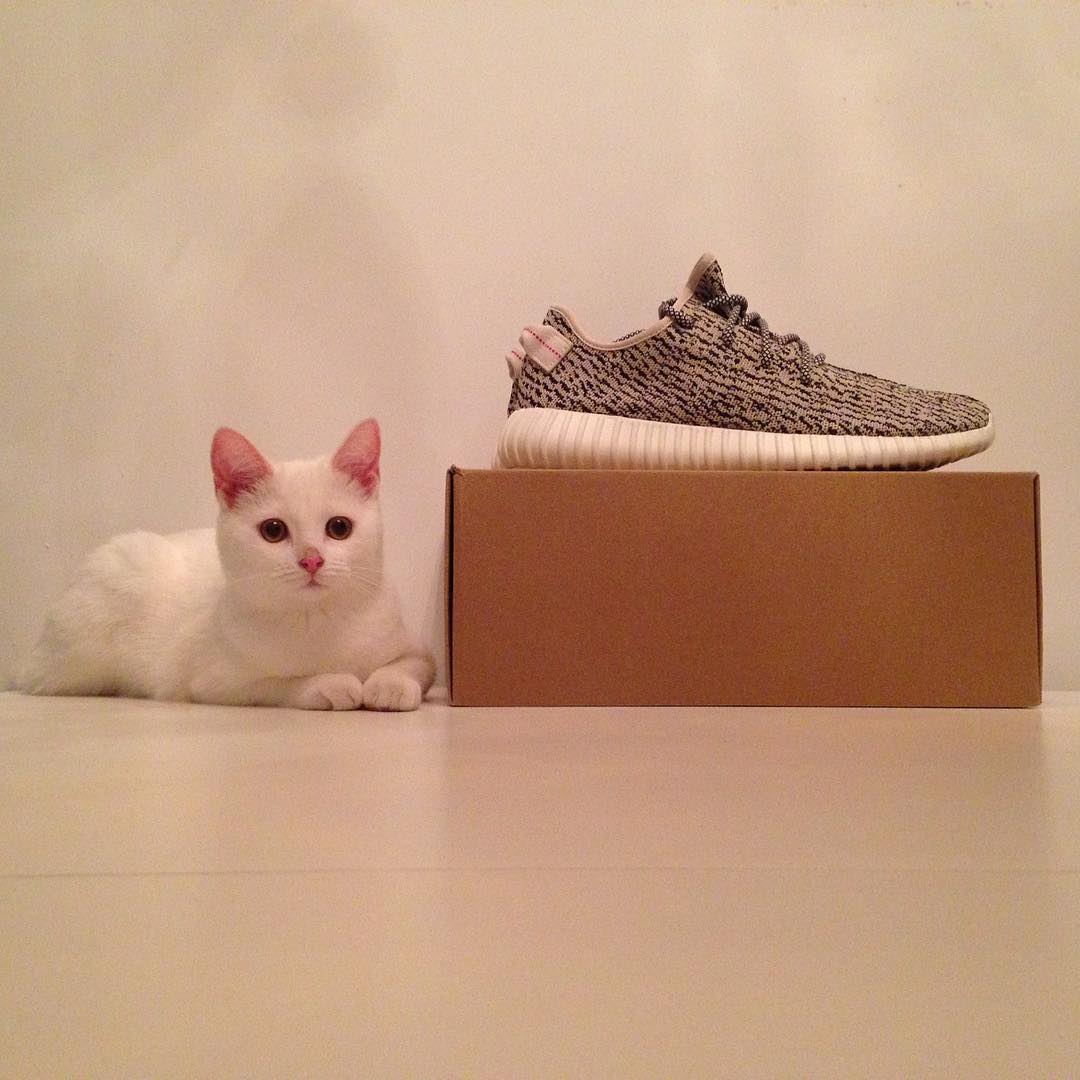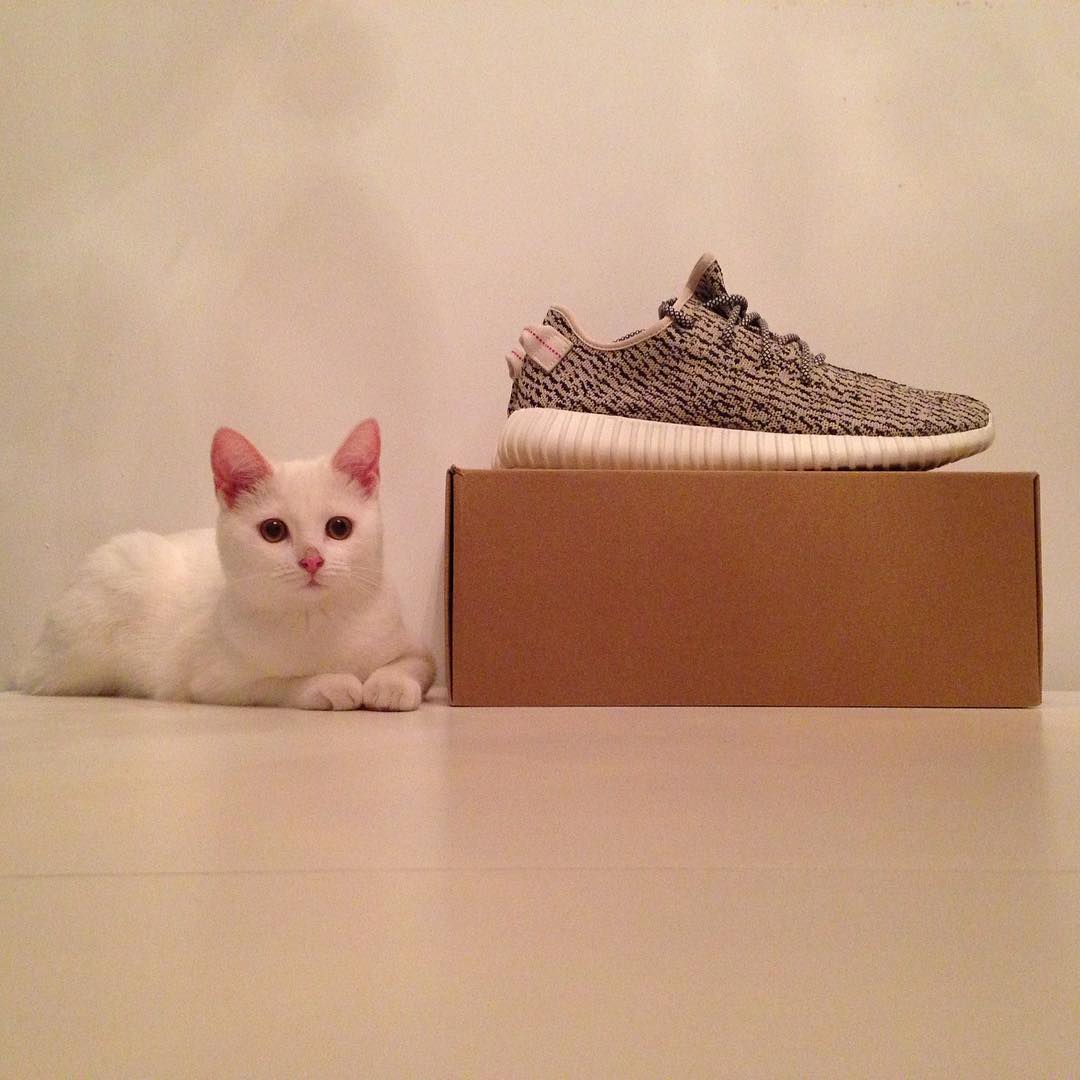 And below you'll see her with her mom, who clearly takes some style inspiration from Zappa as well.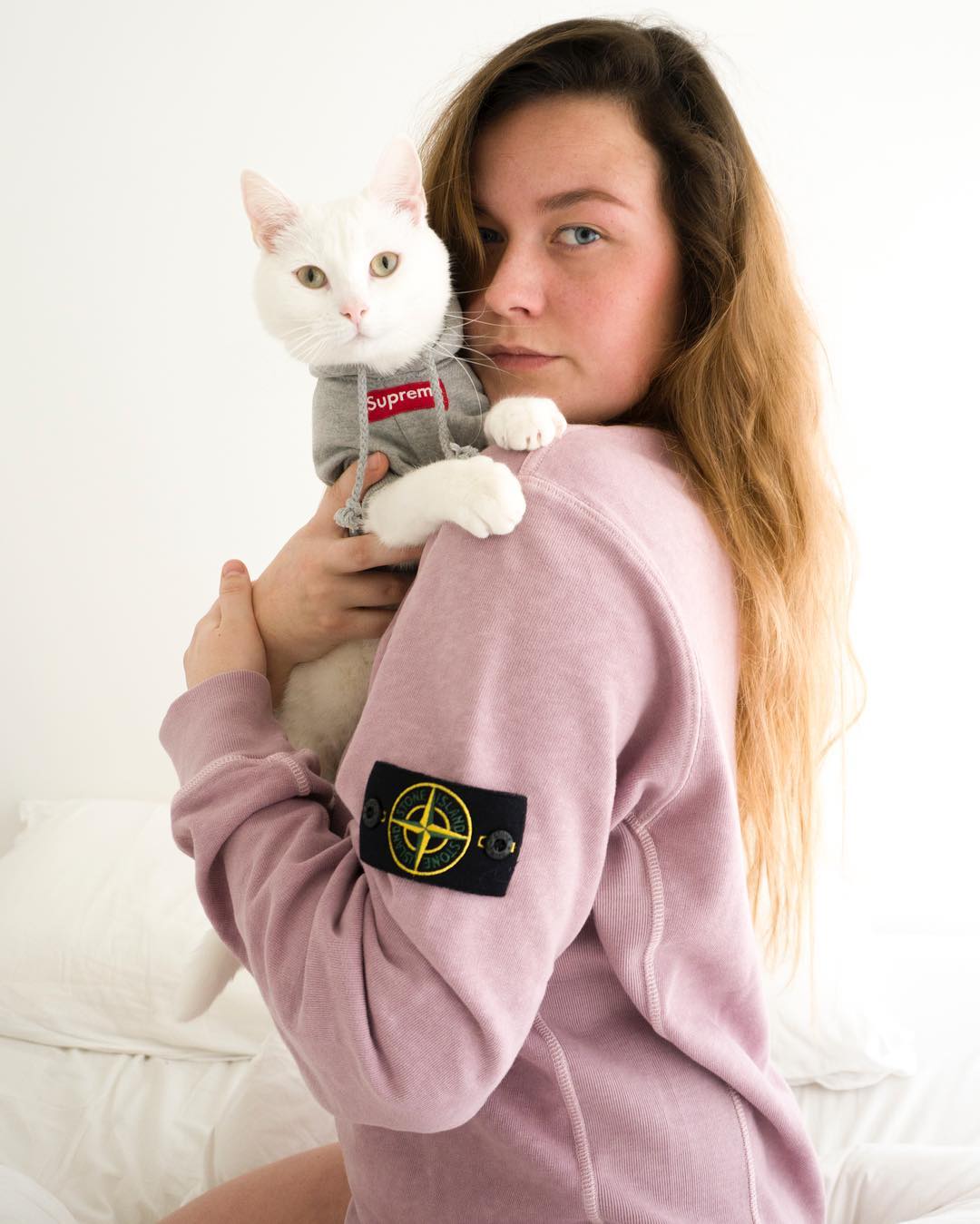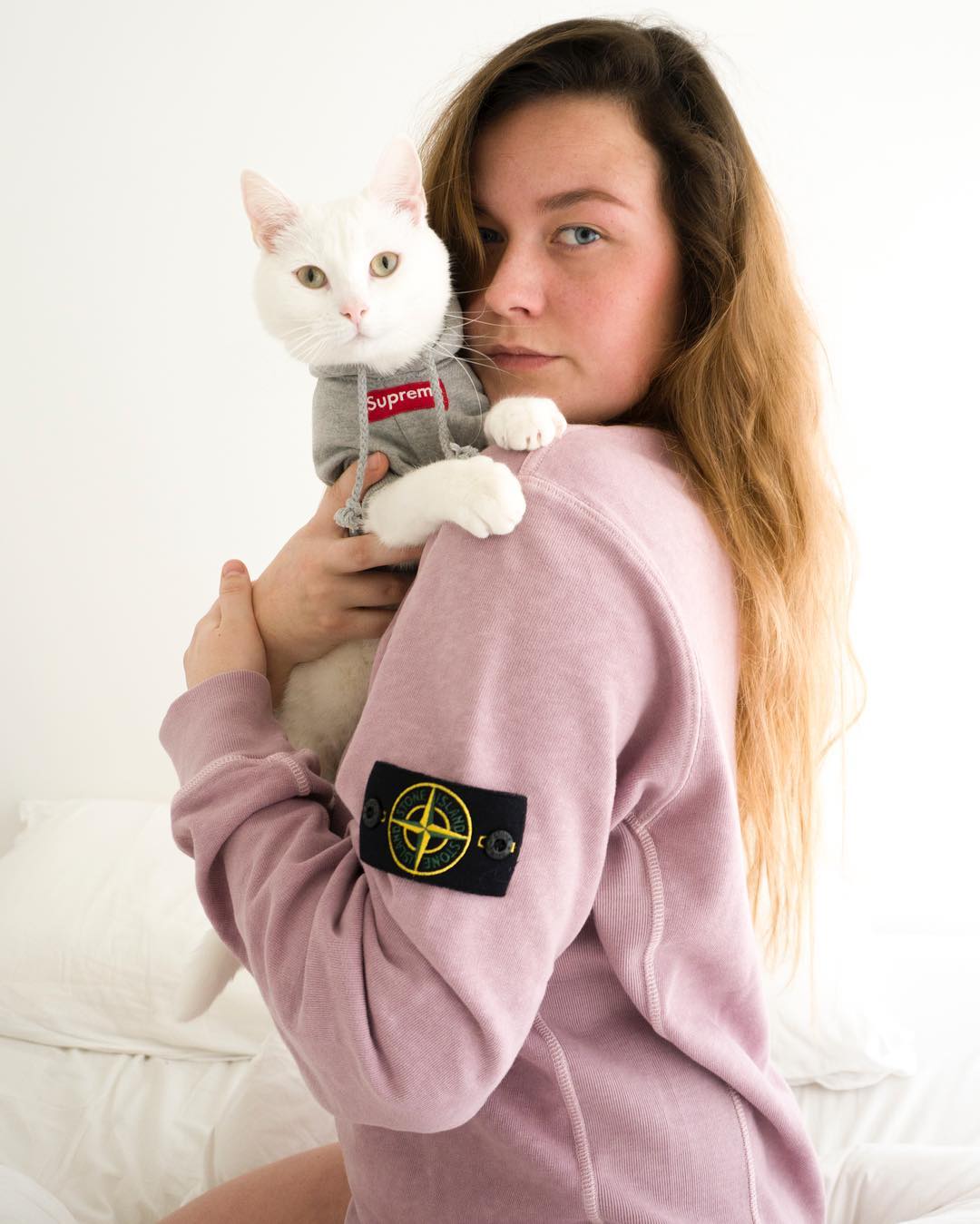 For more four-legged fashion icons on Instagram, check out Bodhi, the Menswear Dog that makes $15k a month and Tinkerbelle, a rescue dog turned runway model.