The 2023 MTV Video Music Awards have wrapped up with plenty of hype and controversies surrounding it. But here at Celebrity Pets, we're not about gossip – The only tea we're sipping is literally with our pets at home. So our priority is to share what proud pets the 2023 winners have cuddled up at their homes! (Note: if any winners aren't listed below, they sadly don't have any pets)
Taylor Swift – Three cats (and two dogs)
Taylor Swift swept the VMAs with five total, including Video of the Year, Song of the Year, and Artist of the Year. So she has one to give to each of her five pets to play with! Taylor is an extremely proud cat mom, with her three cats all having A-list celeb status themselves. (her kitty Olivia Benson is considered one of the richest celebrity pets, with an estimated net worth of $97 million!) But people often forget she also has two min Doberman Pinschers, that don't see much of the spotlight. Meet her whole fur family here.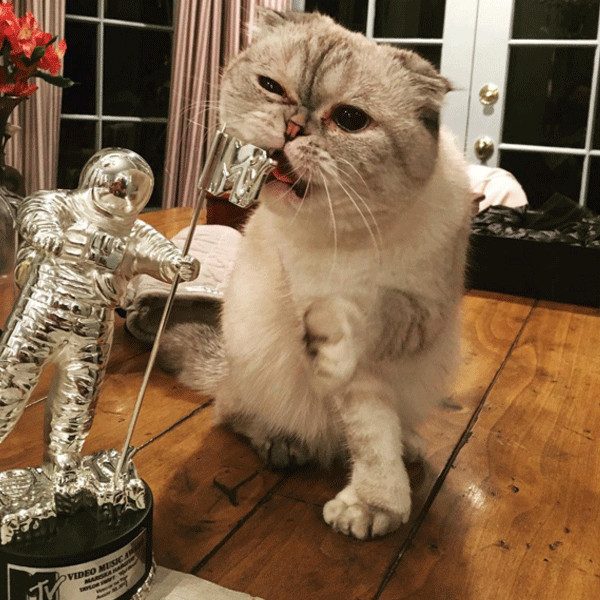 Karol G – Dogs Otto and Goku
Karol G and Shakira's "TQG" took home the Best Collaboration award. At home, Karol G collabs with her Sheepdog Otto and her Frenchie Goku.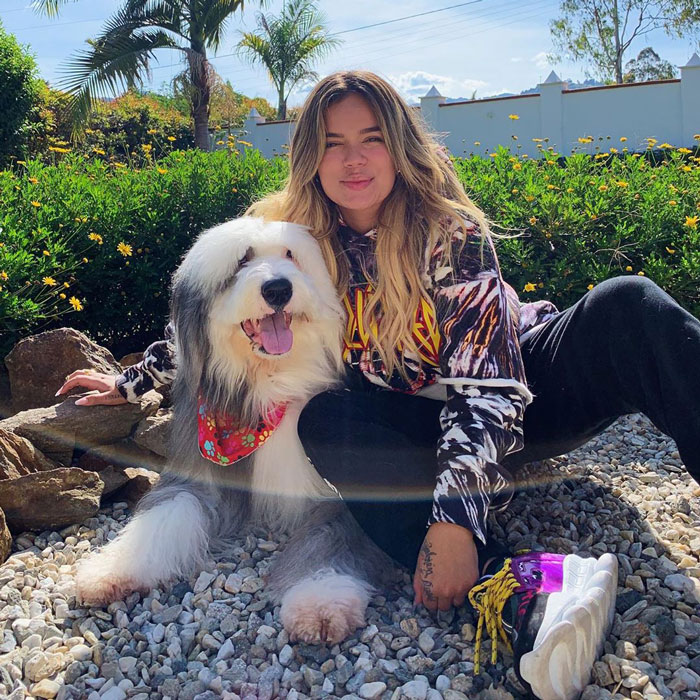 Shakira – A dog and two rabbits
Shakira's cuddle collaborators are her pup Toby and her two rabbits Teddy and Max.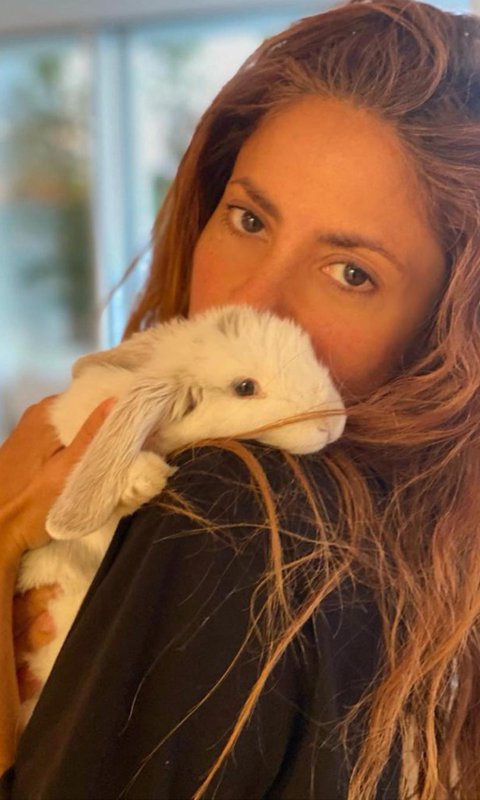 SZA – Piglet and Shadow
SZA won Best R&B for her track "Shirt." She has a Frenchie named Piglet and a Sphynx cat named Shadow (aka Coochie.)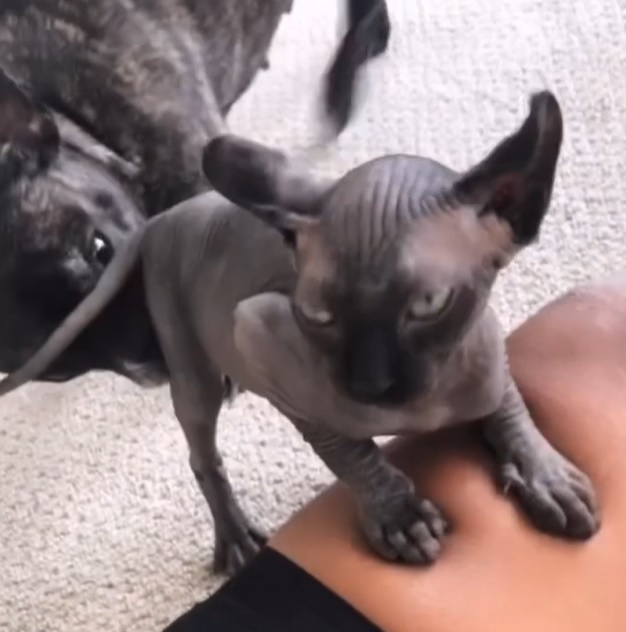 Anitta – Nine dogs
Best Latin winner Anitta has adopted a grand total of 9 dogs! She's most often seen with Plínio, who joins her on tour (seen here flying private.)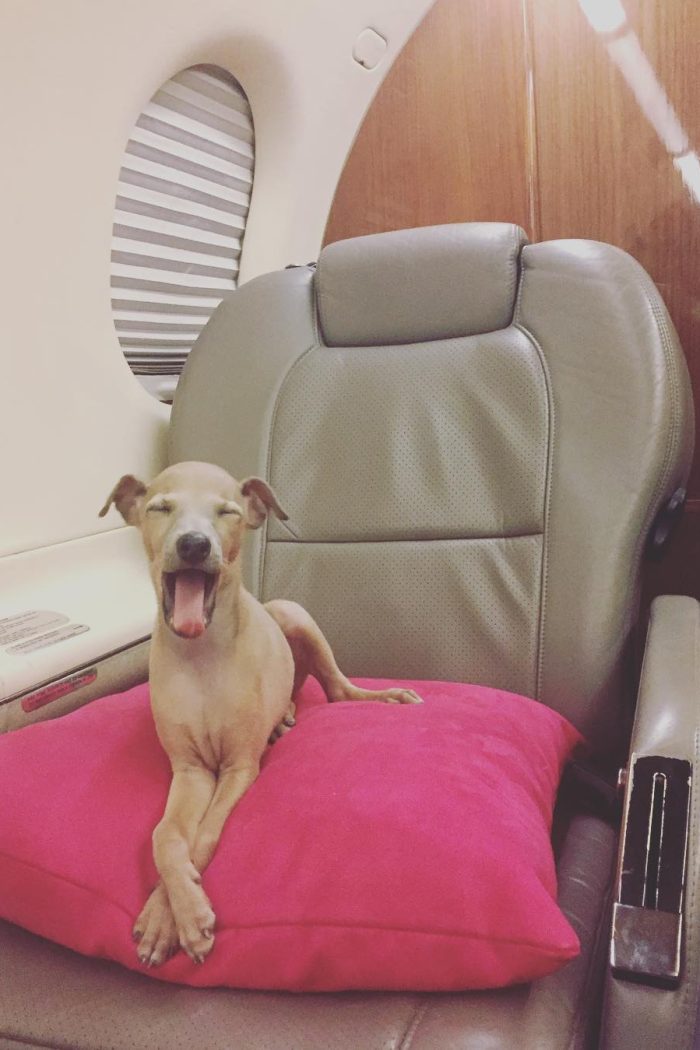 Lana Del Rey – Niko and Topanga
Best Alternative winner Lana Del Rey has two kitties named Niko and Topanga, seen here all enjoying a bath together.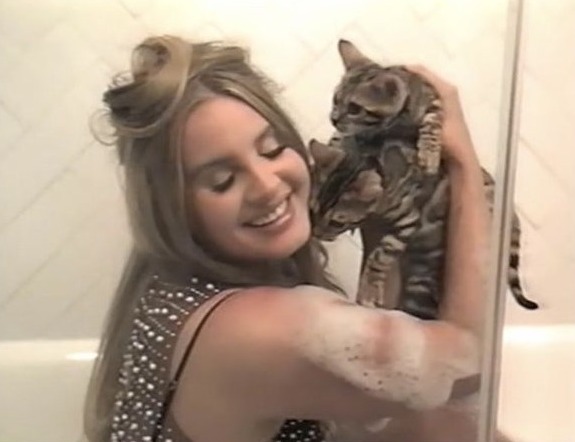 Selena Gomez – Winnie and Daisy
Rema and Selena Gomez won Best Afrobeats for "Calm Down." Rema has no pets, but Selena has two tin rescue poodles named Winnie and Daisy.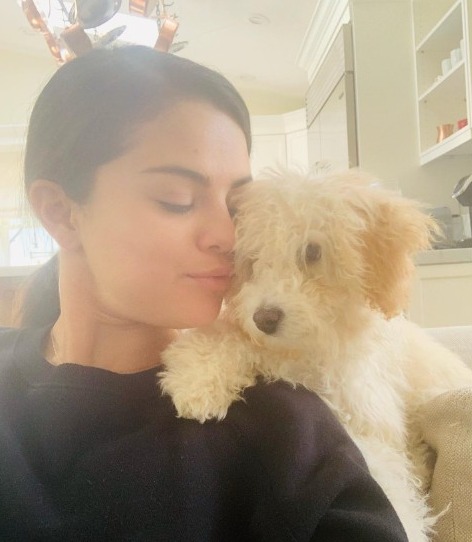 Dove Cameron – Fern
Dove Cameron won the Video for Good category and has a kitty named Fern.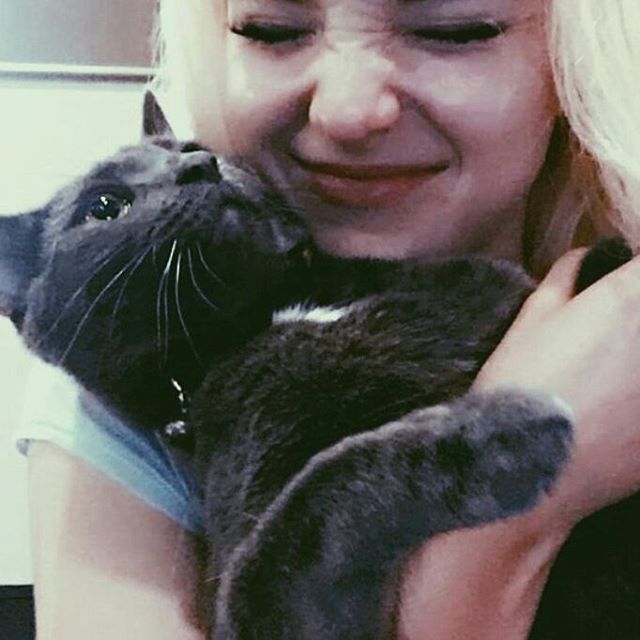 Jung Kook – Guruem
Jung Kook won Song of the Summer for "Seven," and he has a Maltese named Gureum.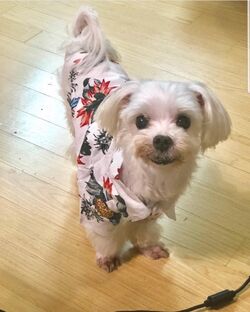 Latto – Coca
Latto was the feature on "Seven" and she also has one dog that she named Coca.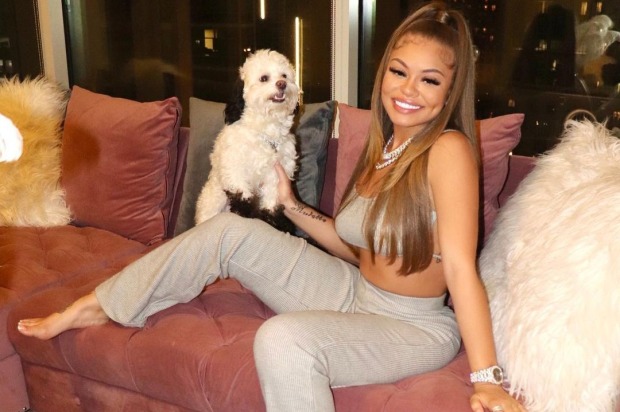 Måneskin – One dog, three cats (and a piranha?)
Måneskin won the award for Best Rock. Victoria De Angelis has a dog named Chili. Damiano David has three cats. And Thomas Raggi (allegedly) has a pet piranha. And Ethan Torchio is happy being a doggy uncle to Chili.
Stray Kids – Cats and dogs
Stray Kids won Best K-Pop, and they have a bunch of fur babies, including Han Jisung, Hyunjin, Lee Know, and Bang Chan.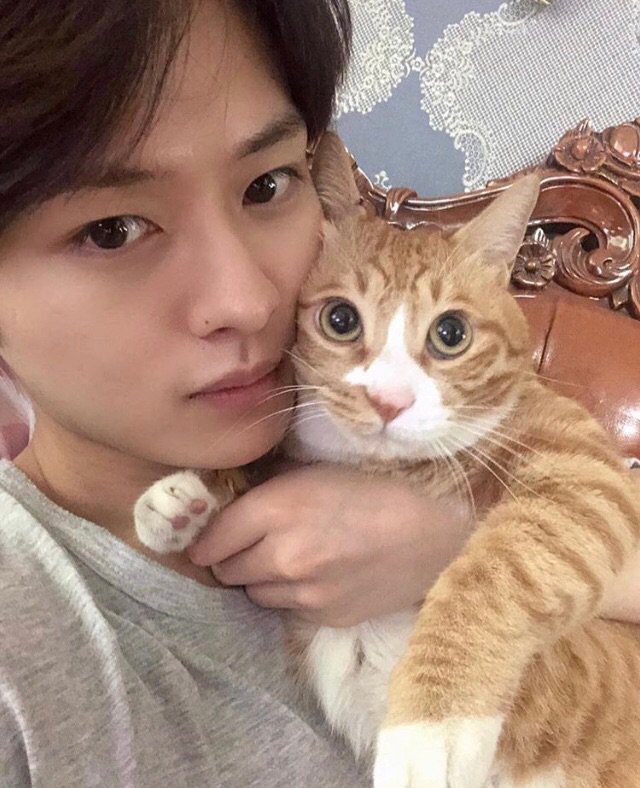 Tomorrow X Together – Cats, dogs, hedgehogs, snakes, parrots, beetles, and rocks(?)
TXT took home the award for Push Performance of The Year. And they've all taken home an interesting collection of pets. This includes Yeonjun's pet beetle, Soobin's hedgehog, Beomgyu's parrot, Taehyun's snake, and Heuning Kai's pet rock!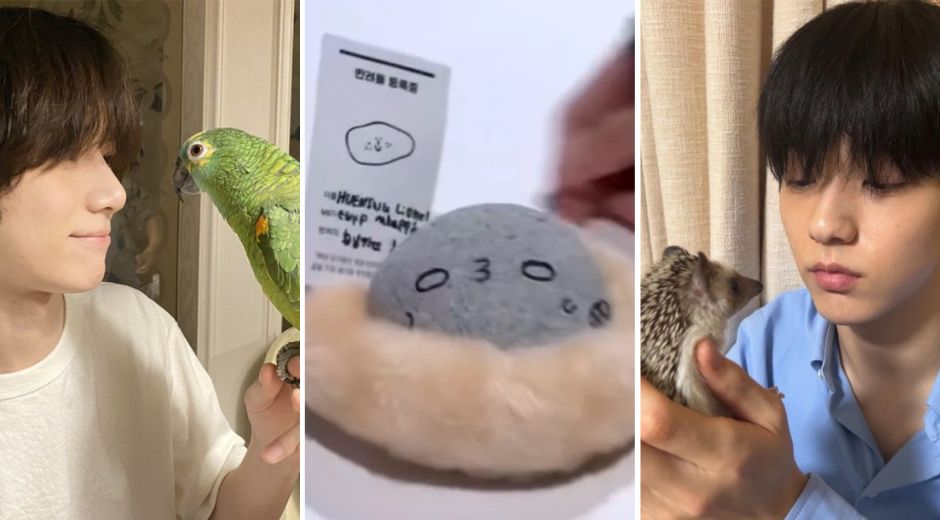 Blackpink – Cats and Dogs
Blackpink won Group of the Year. Their group of fur babies is made up of a cute collection of doggies and kitties. Make sure to meet them all: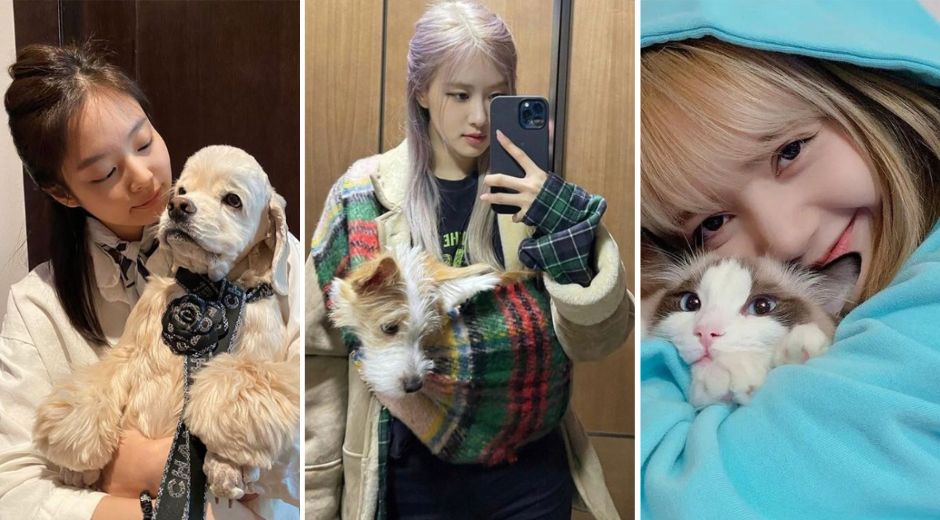 Related: Grammy Award Winners 2023 – Meet their Celebrity Pets!