The results of the annual Comedy Pet Photography Awards are in for 2022. Based in the United Kingdom but open to international competitors, Comedy Pets main cause is to benefit animal welfare charities with three charities receiving $12,000 USD each. The winning photographer also receives $2,400 USD and other goodies for their winning shot. And every category winner gets the gift of spreading joy through their hilarious photos. Let's take a look at the winners below.
Overall Winner & Cat Category Winner
Kenichi Morinaga with their picture Boom Boom, "Cats are bumped on the wall suddenly. It was like a cartoon bamped boom boom. Such a funny moment."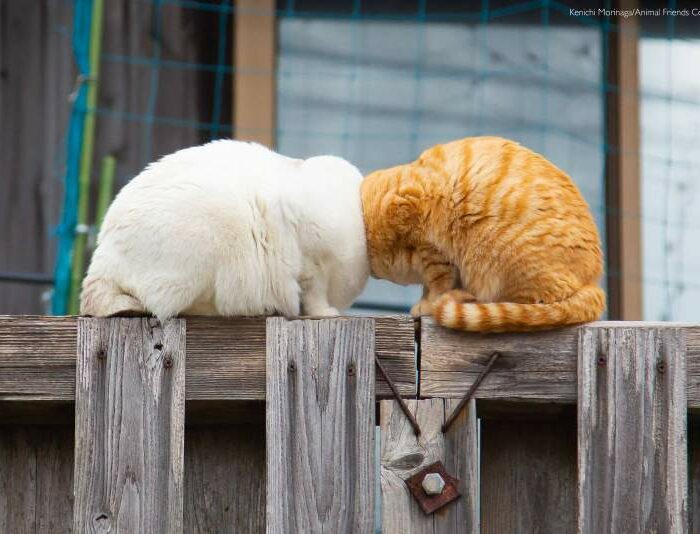 Dog Category – Winner
Jose Bayon with their picture Nilo's Love for Water, "Nilo is an adopted puppy about 10 months old. He was hit by a car and was barely saved. Now recovered, he has just discovered water for the first time. His capers and pirouettes show his passion for water. Love at first sight."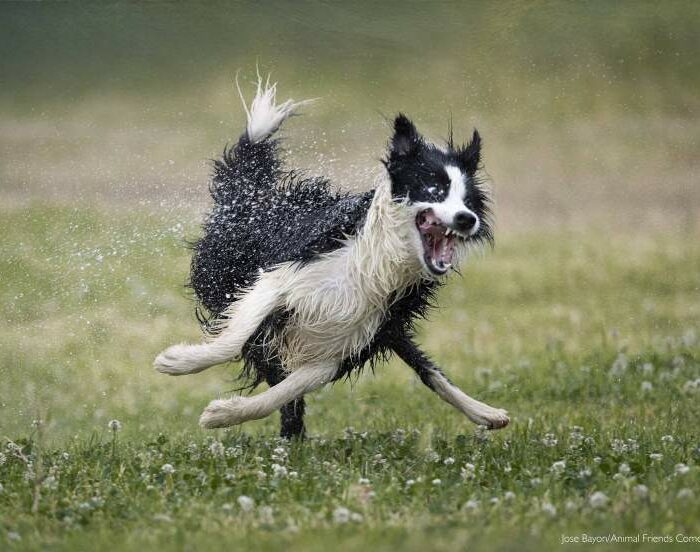 Horse Category Winner
Radim Filipek with their picture Happy Horses, "Happy mother and her 3 day old son Monty"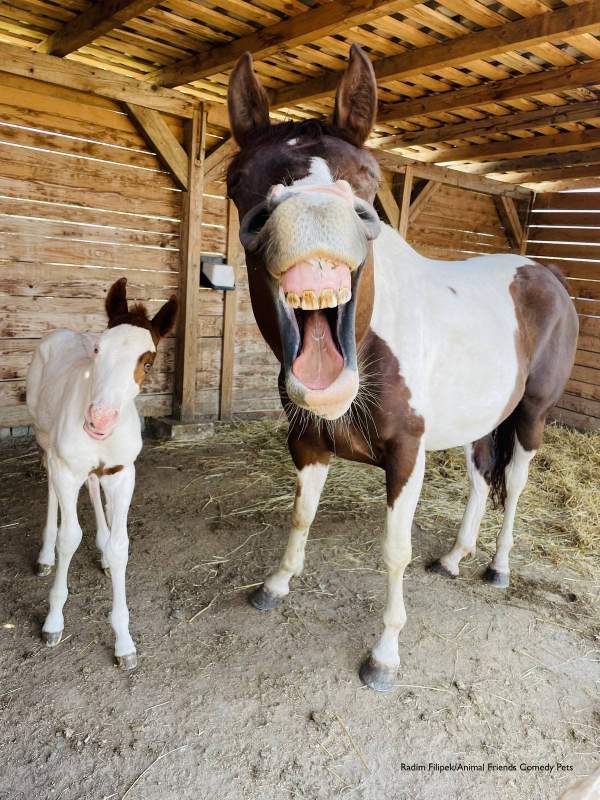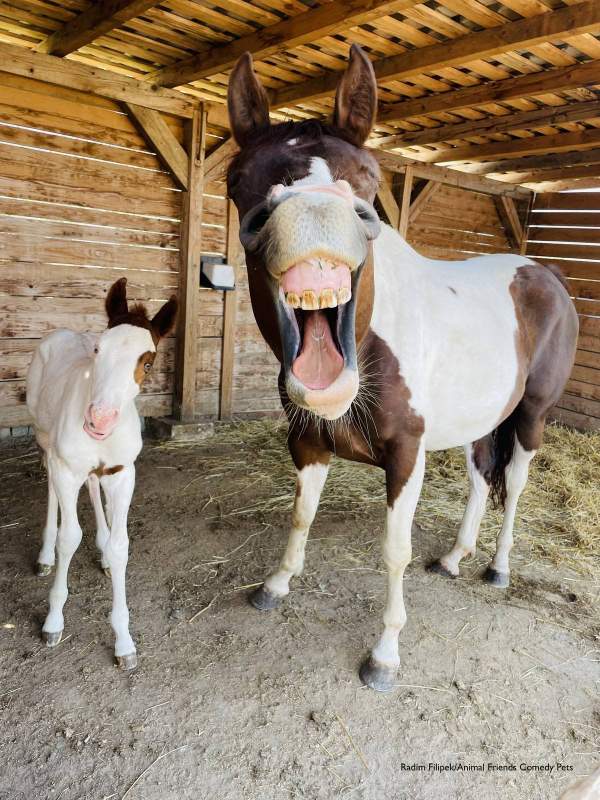 All Other Creatures Category Winner
Stefan Brusius with their picture Smokin' Alpaca, "He looks like he is smoking a cigar."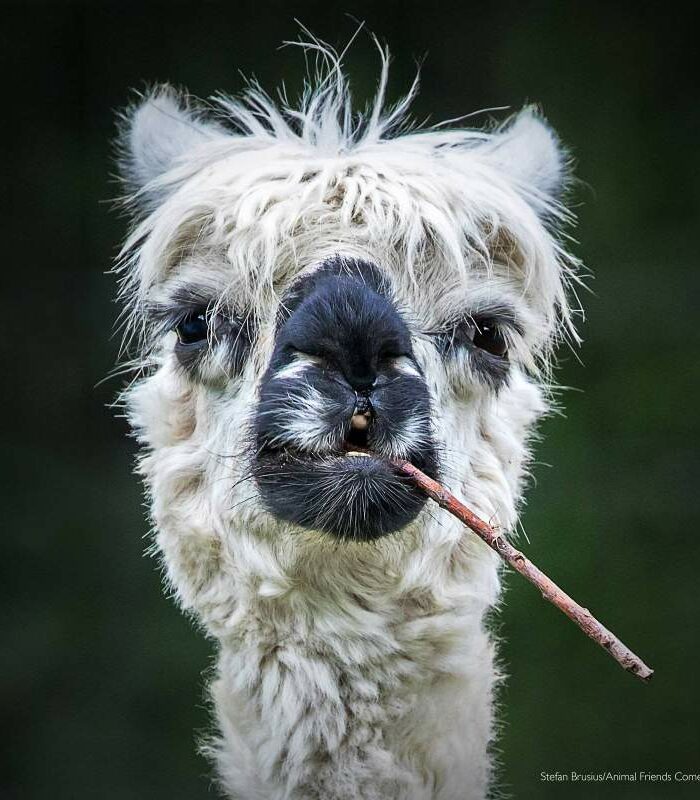 Junior Photographer Category Winner
Freya Sharpe with their picture Jack the Cat stuck in the hedge, "We had gone out for the day and came home to find our kitten Jack had got stuck in the hedge!"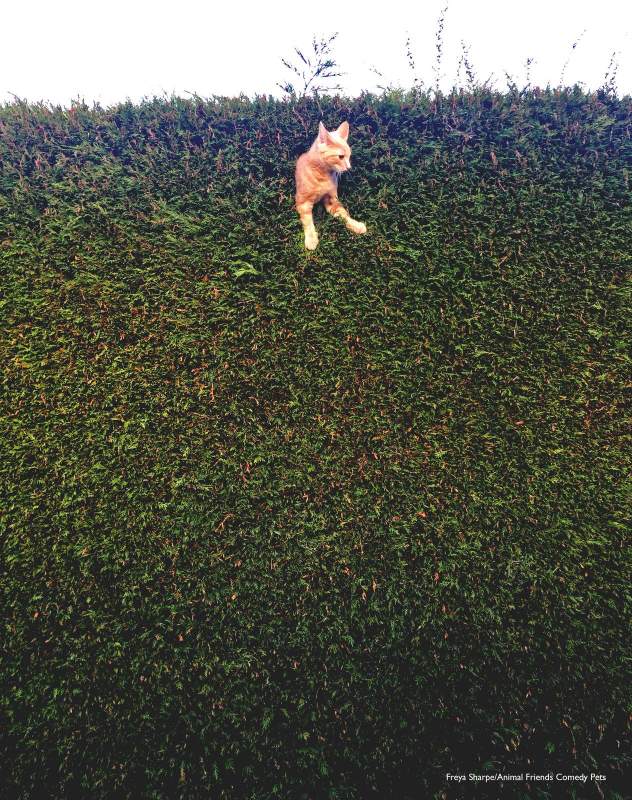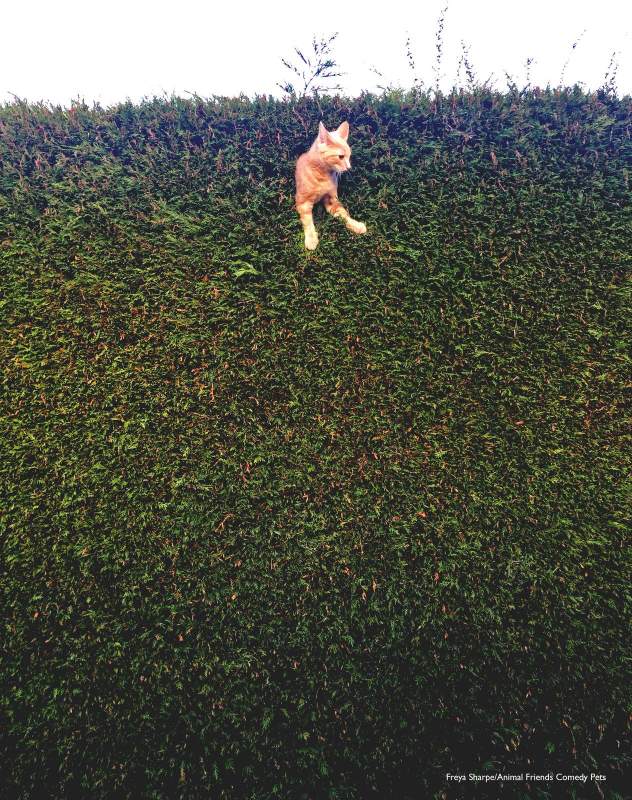 Pets Who Look Like Their Owner Category Winner
Judy Nussenblatt with their picture Dave and Dudley, "This is my friend, David, and his dog Dudley. During the early days of Covid, David and I took advantage of a beautiful day and we were out shooting pictures. Dudley was so excited when we got back that he threw his front paws around David's shoulders and I snapped this picture. They both look like they could use a good haircut, but it was Covid….so who cares…."
People's Choice Award Winner
Marko Jovanovic with their picture Dashing through the snow, "Carter was on a Euth list in California. We flew from Chicago to Cali rescue him. This was his first time experiencing snow. As you can see he could believe was missing out all these years!"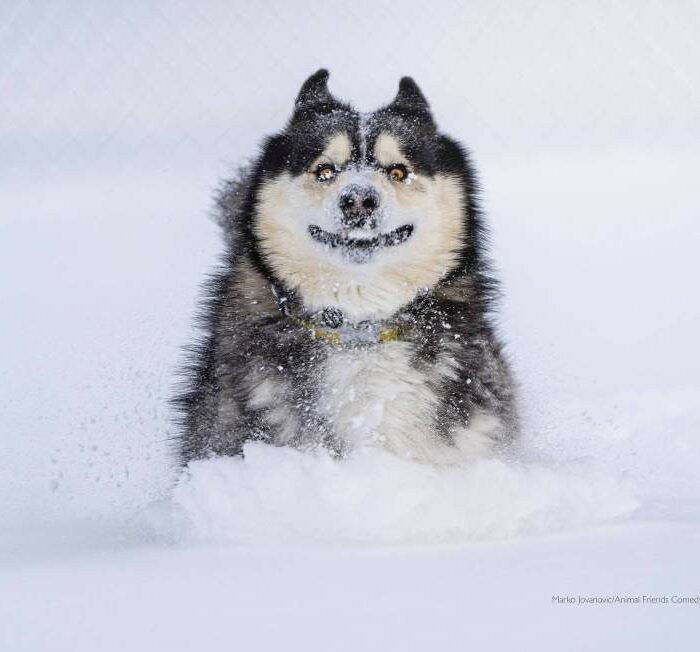 Comedy Pet Team Favourite Award Winner
Mehmet Aslan with their picture Chauffeur Dog, "This is what I saw when I stopped at the traffic lights. At first I thought the dog was really driving!"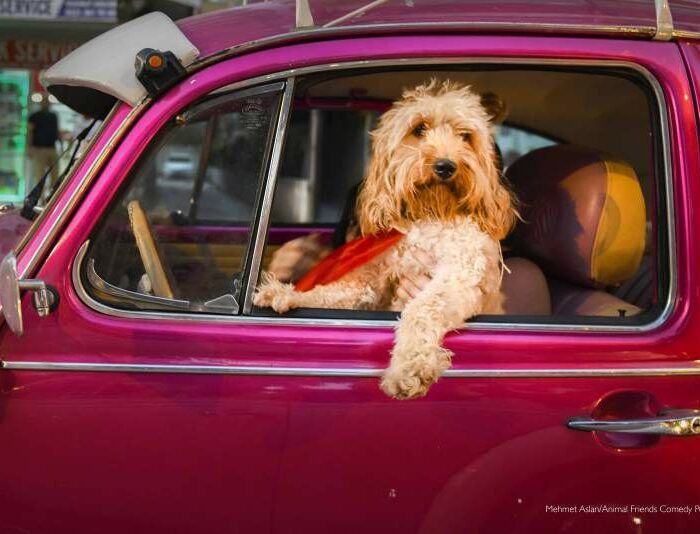 If you'd like to check out the runner-ups, donate to their animal welfare charities, or signup for next year, visit comedypetphoto.com. For more acclaimed pet photos, check out the winners of the 2022 International Dog Photography Awards.