Pitties have a bad rap, it's no secret. Despite the misguided notion that they're a dangerous breed the States has seen a recent surge in training and hiring pit bulls and other mixed-breed mutts from shelters for K9 Units, resulting in a diverse staff of motivated rescues.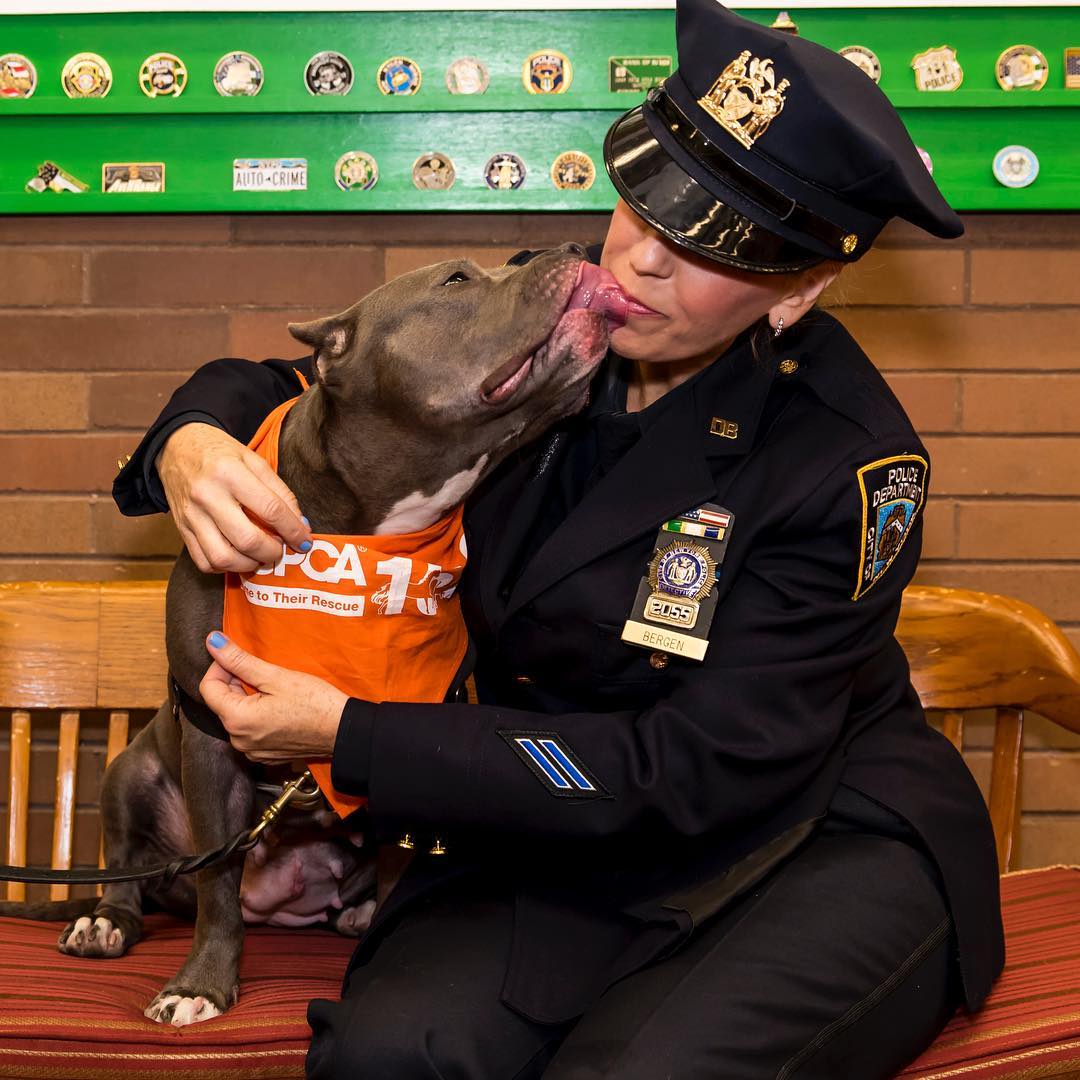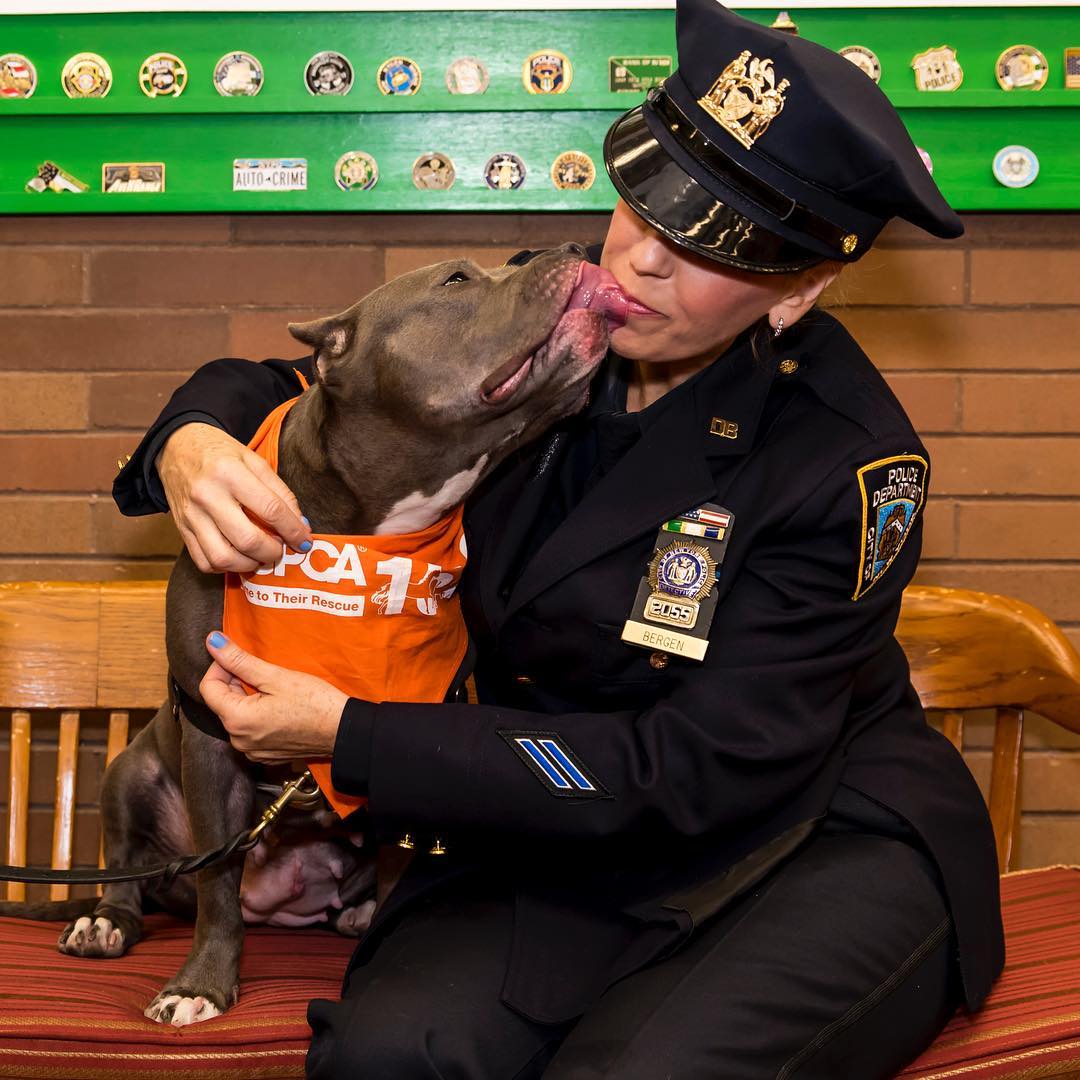 In recent years, pit bulls have been abused as fighting dogs and stereotyped as aggressive animals. Groups like the Animal Farm Foundation, Austin Pets Alive! and Universal K9 promote the benefits of using shelter dogs for police work and are working to refute the pit bull's stereotype as a "dangerous breed". The three advocacy groups founded the Detection Dogs Program which surveys shelters for police dog candidates.
Universal K9 is known for training rescue police dogs, founder Brad Croft speaks out on not only the cost benefit (K9 purebreds cost $15,000 vs rescues which are essentially free) but also lowering shelter euthanasia. The canines are committed and enthusiastic, performing drug busts and finding missing children; Croft says "all they need is a chance to prove themselves and these dogs will work every bit as hard as the purebred dogs from overseas". They're the underdog heroes of the community, keeping neighbourhoods safe.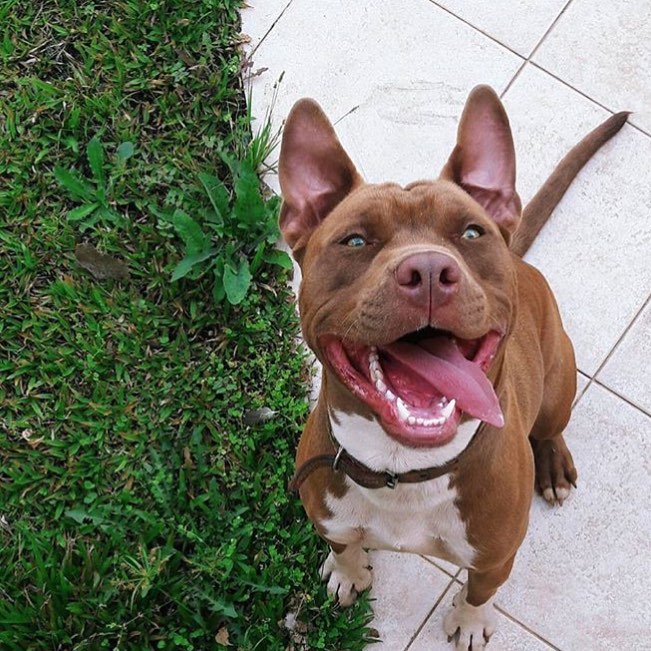 Here's our top 5:
1. Kiah
From orphan to officer, New York's first ever pit bull police dog, Kiah, joined the Poughkeepsie K9 Unit in 2015 and never looked back. She was found in a grocery store parking lot after being hit in the head with a hammer; she was nursed back to health in a shelter before being discovered by the Detection Dogs Program. Kiah's trained as a patrol dog in narcotics and missing persons detection. She's an award winning part of the taskforce, receiving the ASPCA Public Service Award in 2016. When partner Officer Justin Bruzgul and herself aren't making impressive drug busts, they visit schools to educate children on K9 units and animal rescue.
2. Libby
A pup with humble beginnings, Libby the Pitty escaped death row in a shelter only to become a Texan drug detection dog. She was scheduled to be euthanized with the rest of her litter when she was saved by Operation Pets Alive. She works with her partner and dad, Deputy Jesse Bullinger, busting criminals and shutting down drugs rings for Montgomery County Constable Narcotics Team in Texas. Libby and Dep. Bullinger received the 2016 First Responders Award of Excellence from the chamber of commerce for the badass work they do.
3. Ruby
From street dog to police dog, Ruby was a desperate stray before being rescued from an Austin, Texas kill shelter. Given the chance, she became part of the narcotics detection police team in Chattahoochee, Georgia. On her first night shift she sniffed out half a pound of marijuana, 8 grams of meth, and several percocet pills. Talk about a good investment.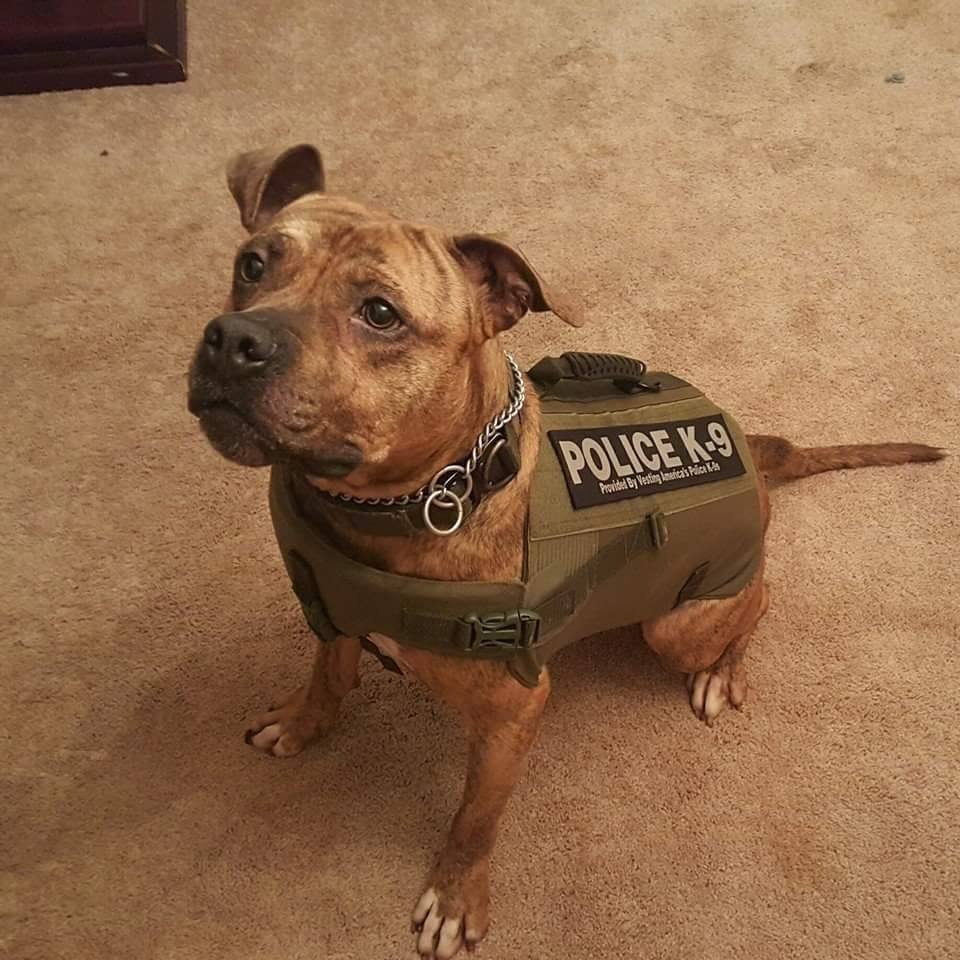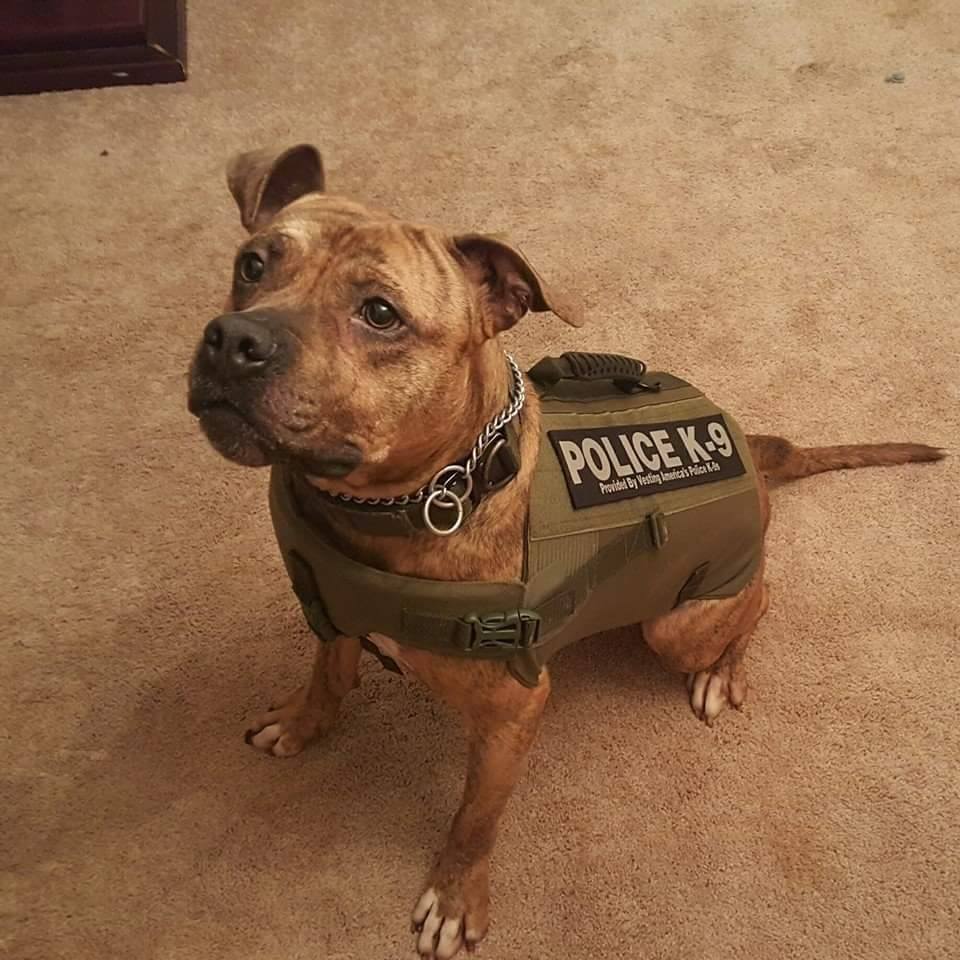 4. Shaka
Rescued from an overcrowded New York shelter days before being euthanized, Shaka's guardian saw something special in her. He sent her off to Washington for police dog training and she excelled through the courses as one of the top dogs. Shaka's career has taken her to Milwaukie, Oregon where herself and Officer Billy Wells are local superstars in the drug bust game. She's sniffed out over $100,000 in drug money and pounds of illegal substances. At one of their more recent busts in Portland, the duo located 1 kilo of heroin, 1 kilo of cocaine, and 1 pound of methamphetamine.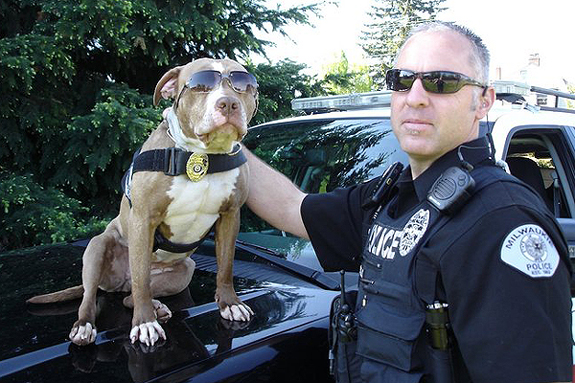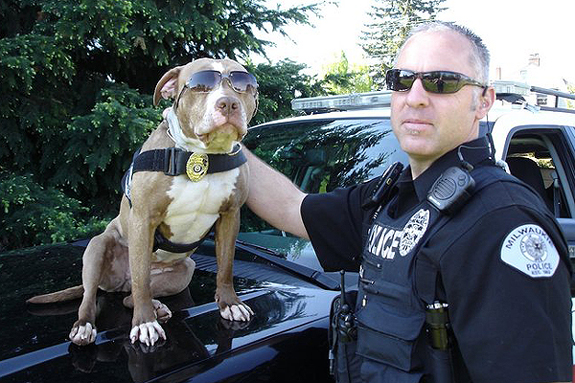 5. Wilson
Wilson started life as a street dog who "didn't know nothing about nothing" but quickly proved his worth by outperforming all of the pure-bred dogs in his K9 training course. Cross trained in both narcotics and tracking, Wilson's keen detection skills have resulted in multiple felony arrests. He's the cutest boy in the Normangee Police Department but don't let that fool you, when he's on the job he's all business.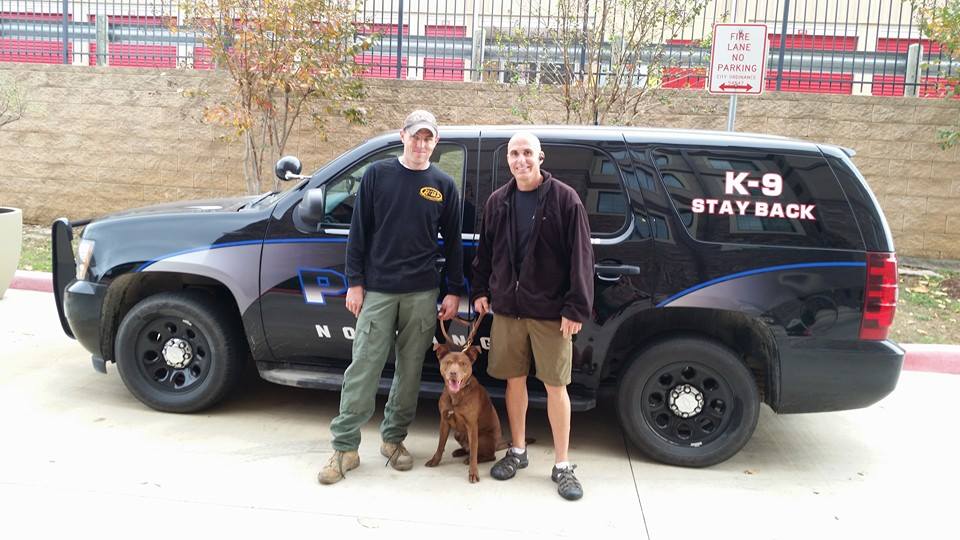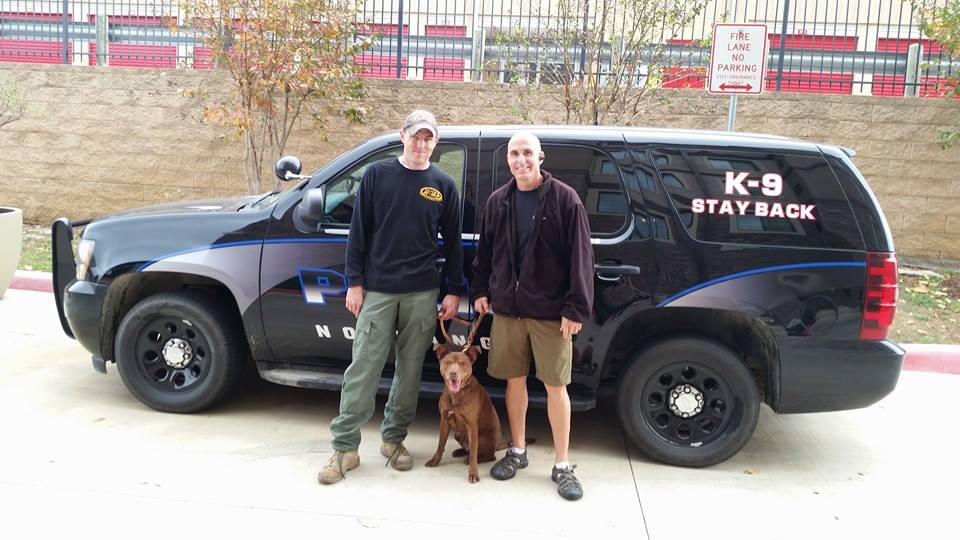 The dogs keep their communities safe while breaking down breed specific stereotypes; doing justice for shelter dogs around the world. These rescue K9 Units prove it's not the breed of the dog but the spirit that matters.