Falkor the bearded dragon traveled from China to America via bicycle. Granted, he did do it via post inside the box that was delivering the bike.
Al Brummett and his wife ordered a bicycle for their granddaughter off of Walmart's online site. The box came, as expected, but with an added bonus – a bearded dragon lizard.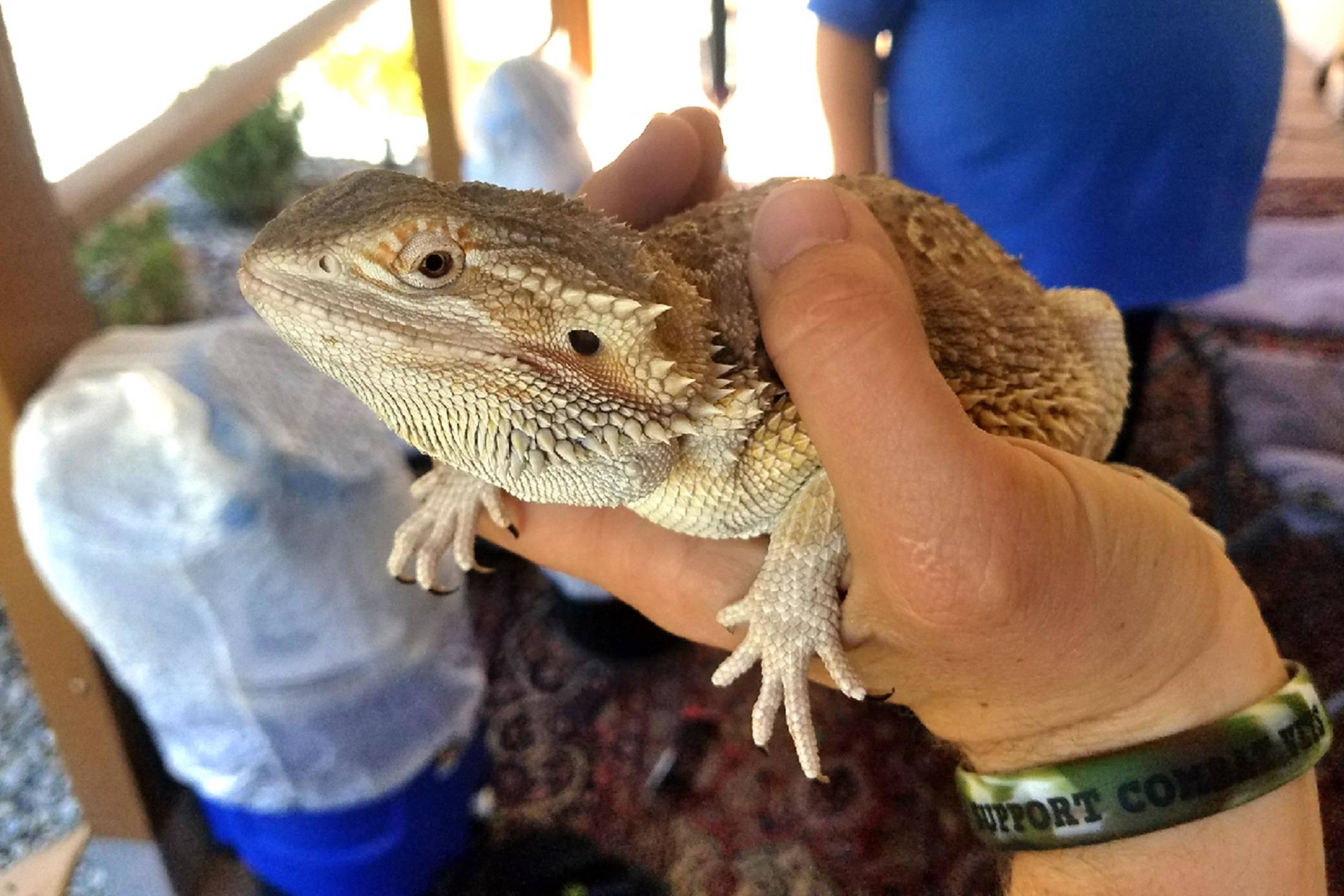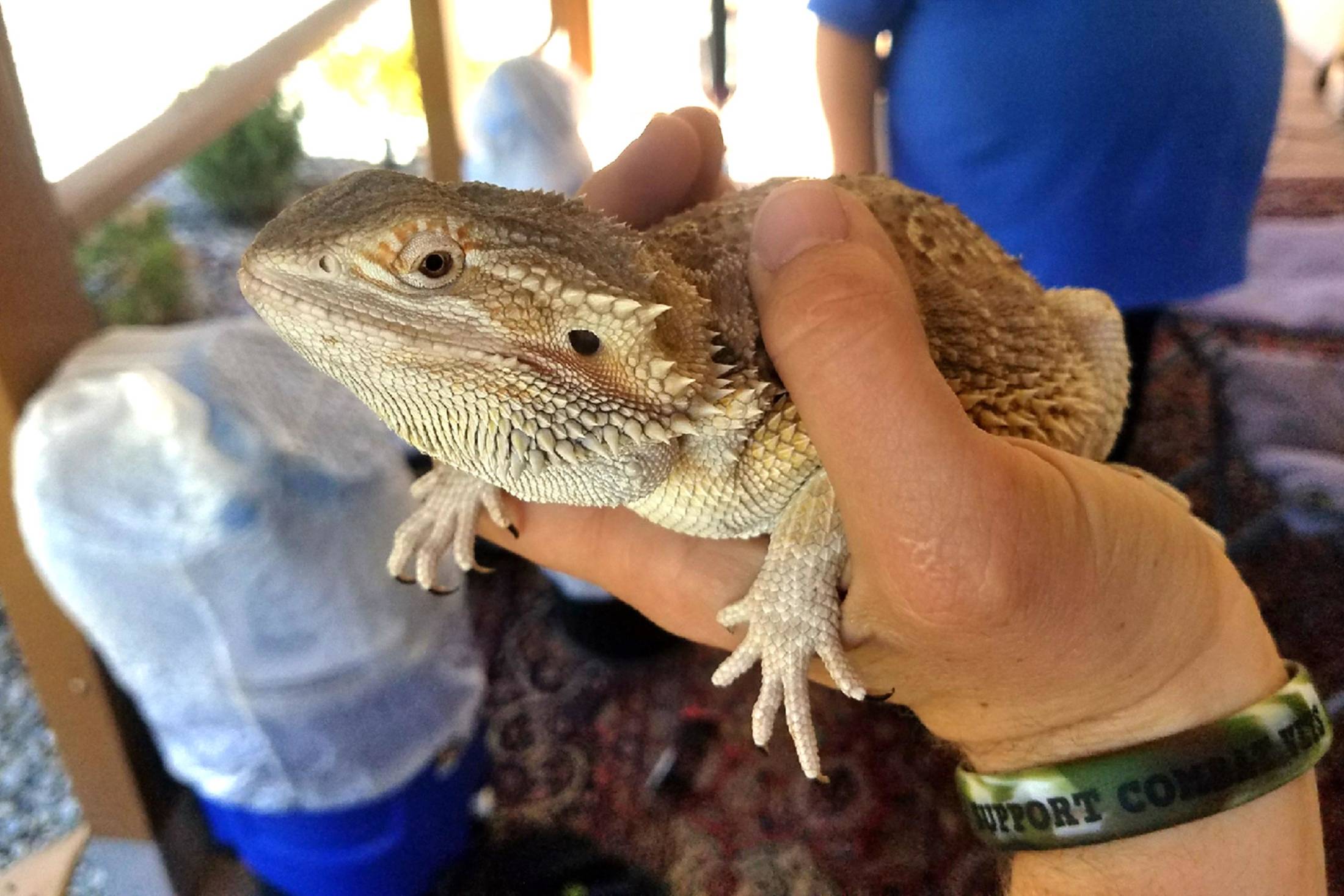 Brummett had started assembling the bike when he noticed two eyes staring out at him from inside of the box. Upon further investigation, he found a frightened and tired lizard. "At first I freaked out because he was so big," Brummett said. "There he was, and he had this look, such as 'what the heck just happened?' and I'm thinking, 'Yeah, me too.' "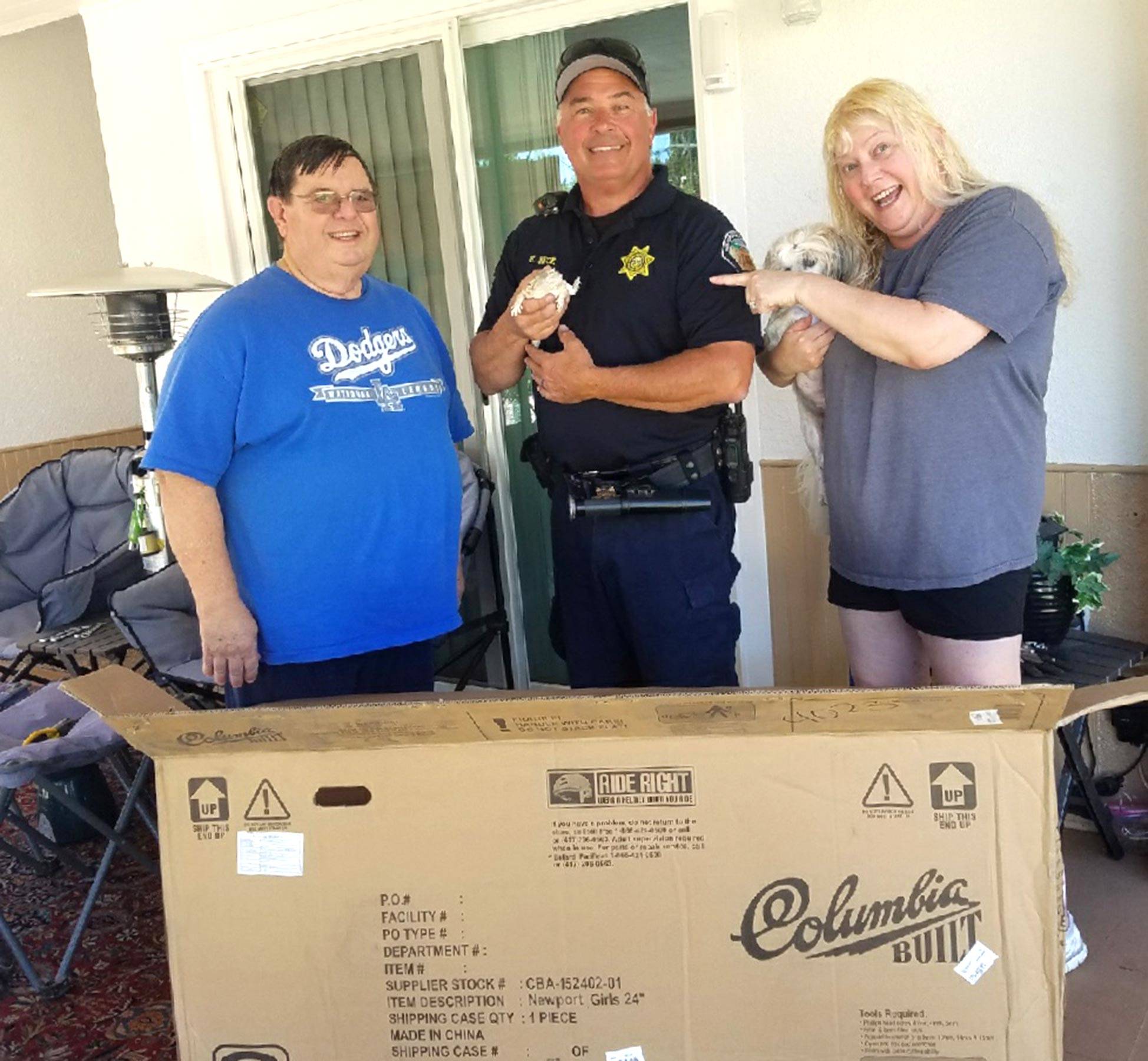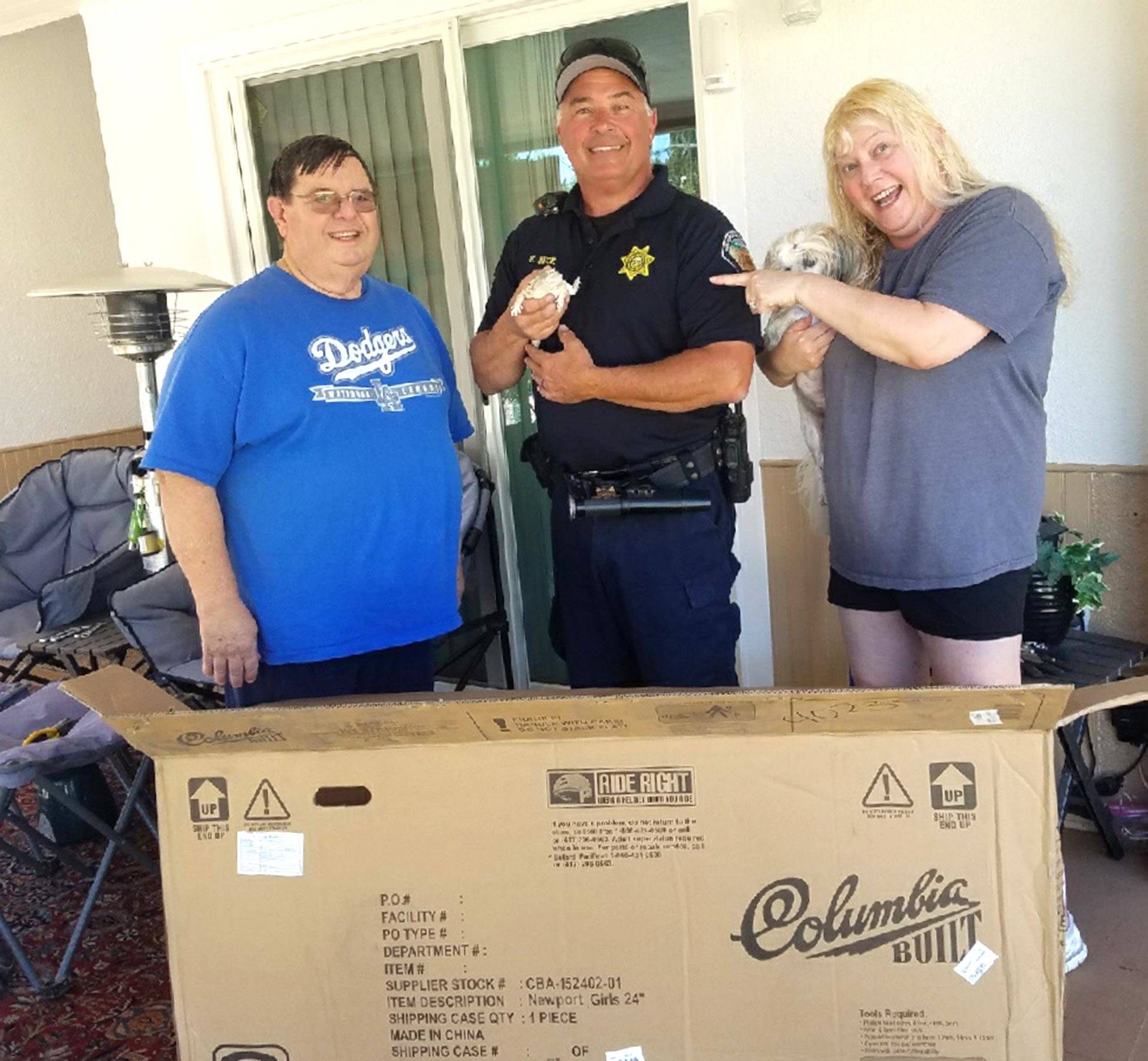 Unsure what to do, Brummett trapped the bearded dragon in a five-gallon painter's bucket and called the Riverside County Department of Animal Services. It is unknown how long the lizard had resided in the packing box before he was freed by Brummett.
RCDA officer Officer Harvey Beck recognized the lizard as a species from Australia. The officer also fed our beardy friend canned peaches. You can bet he was hungry after traveling from China to California.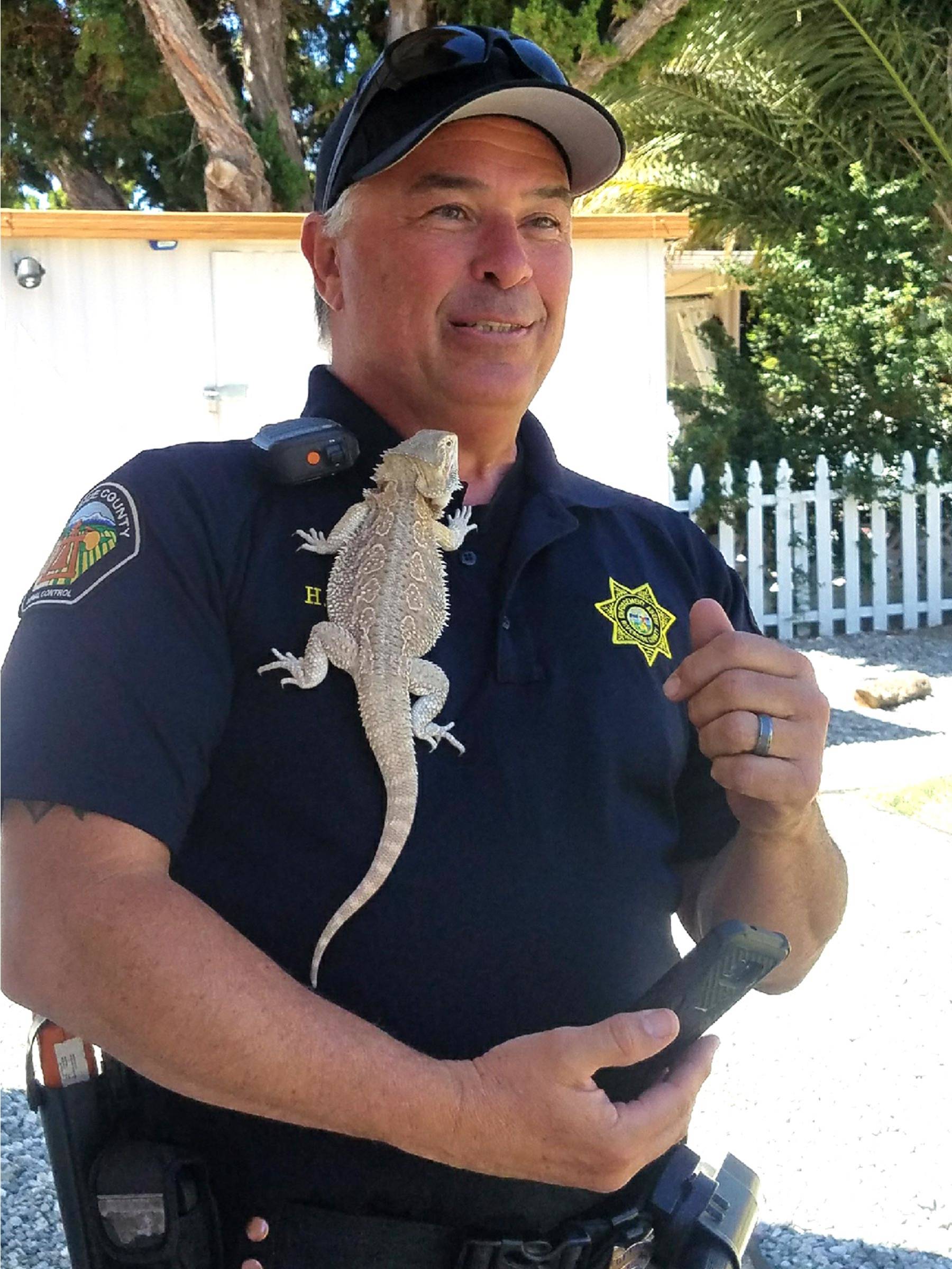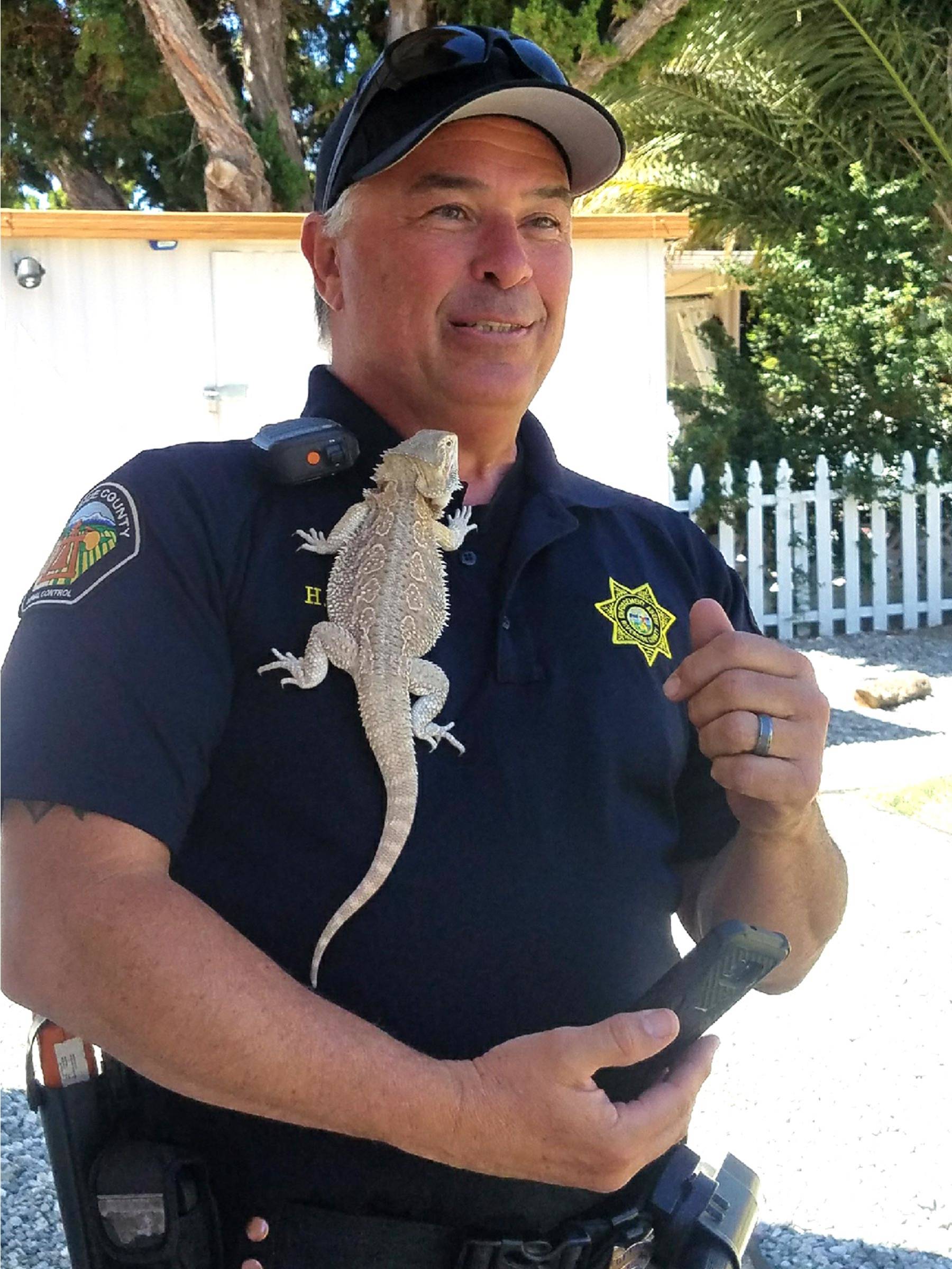 The Brummett's fell in love with the unlikely delivery and have decided to adopt him. They named him Falkor, after the luck-dragon from the Neverending Story. Thankfully, Falkor's neverending journey is over.
For more bearded dragon stories, check out Petey, the lizard who got away with murder.