Could pitbulls be the newest trendy purse-pup? Probably not, although we would love to see someone try to fit one of these pooches into a handbag. That being said, there are some celebrities who wouldn't trade their pitties for the world, much less a wallet-sized Chihuahua.
Here's our top ten pitbull loving celebs and their furbabies: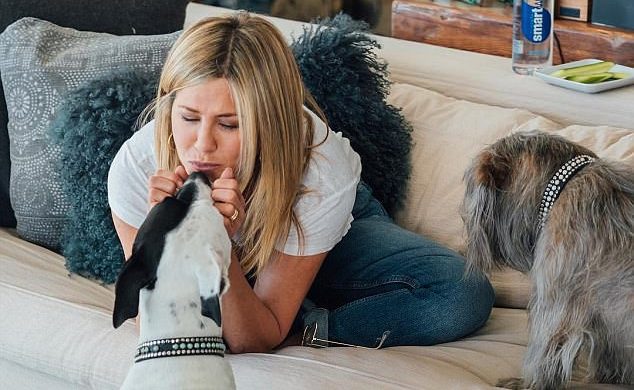 When Friends star Jennifer Aniston heard about a box of puppies abandoned at a local animal shelter, she had to go check them out and, of course, adopted one with boyfriend Justin Theroux. Aniston named her pitty pup Sophie after Sophie's Choice to encapsulate the difficult choice of choosing one and leaving the others.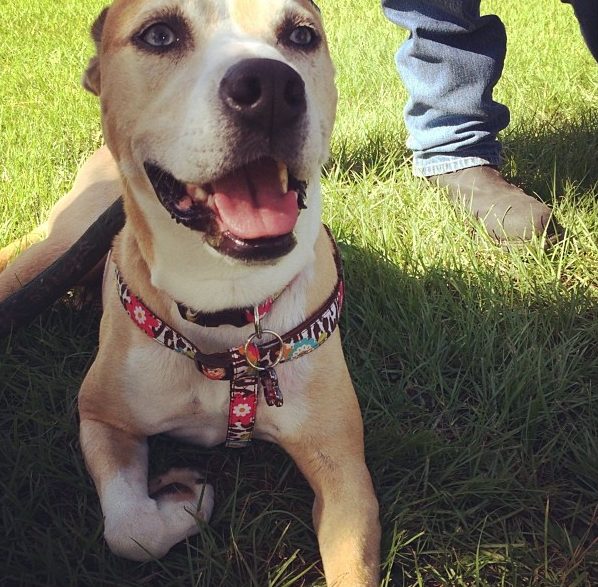 Channing Tatum rescued Lulu, his pitty mix, when she was just seven weeks old from a shelter in Alabama. Tatum and his wife, Jenna Dewan, can often be found out walking Lulu and Meeka (the couples rescued Japanese Spitz) together. 21 Jump Street co-star Jonah Hill has stated that Channing's the godfather to his own Frenchie, Carmela. Considering how much Jonah loves his pooch, Channing has to be a pretty good doggy daddy himself.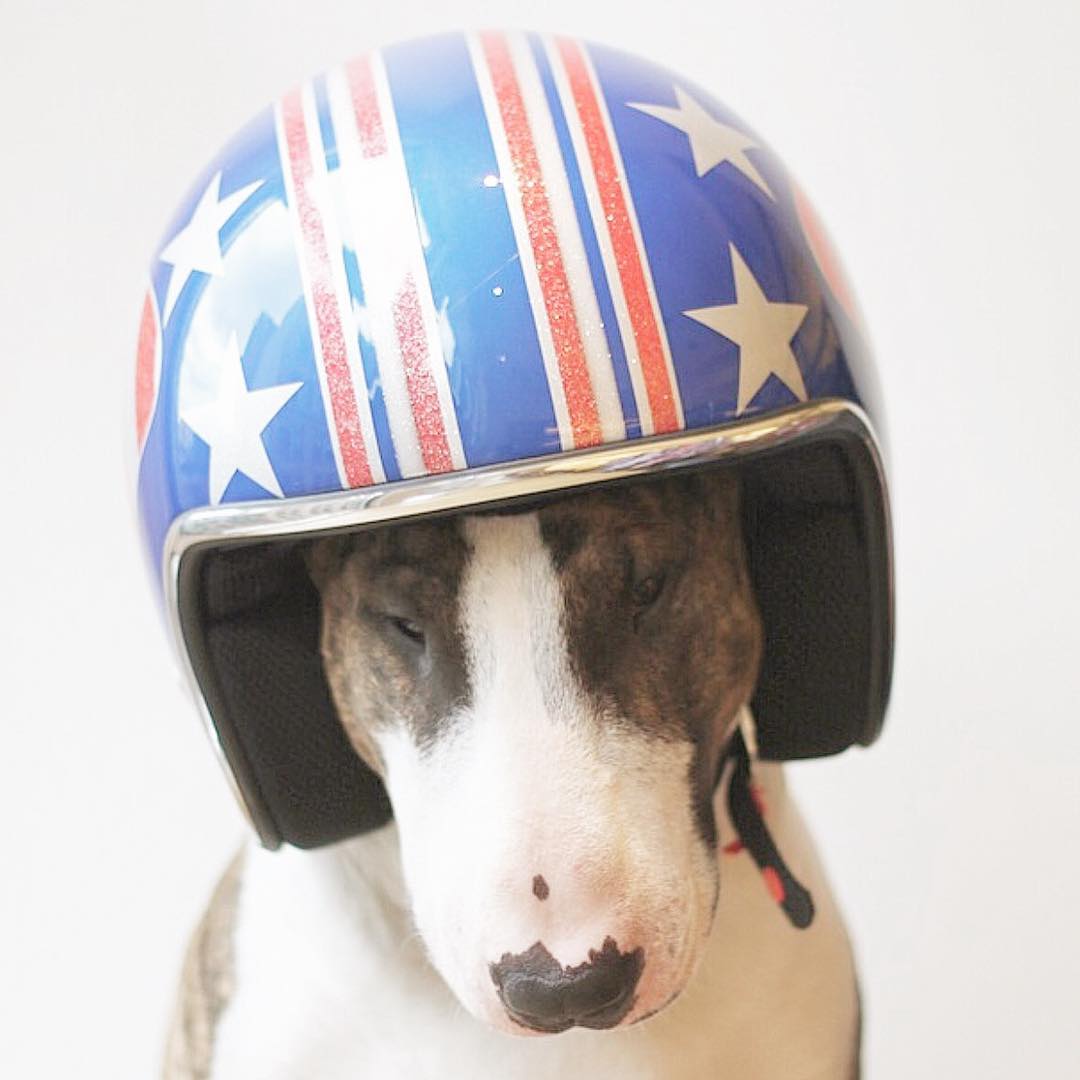 Possibly the most famous of all the pitties on this page, Neville Jacobs has over 200k followers on his personal Instagram page. If not the most famous, he's certainly the best dressed out of all the pups. Neville is a bull terrier, part of the pitbulll family. He's got his own book, Neville Jacobs: I'm Marc's Dog and is often a source of inspiration for his talented designer father, Marc Jacobs. He winters in St. Barts with his BFF (Best Frenchie Friend) Charlie and schmoozes during photoshoots with supermodels like Kendall Jenner, Karlie Kloss, Gigi Hadid, Emily Ratajkowski and Cara Delevingne.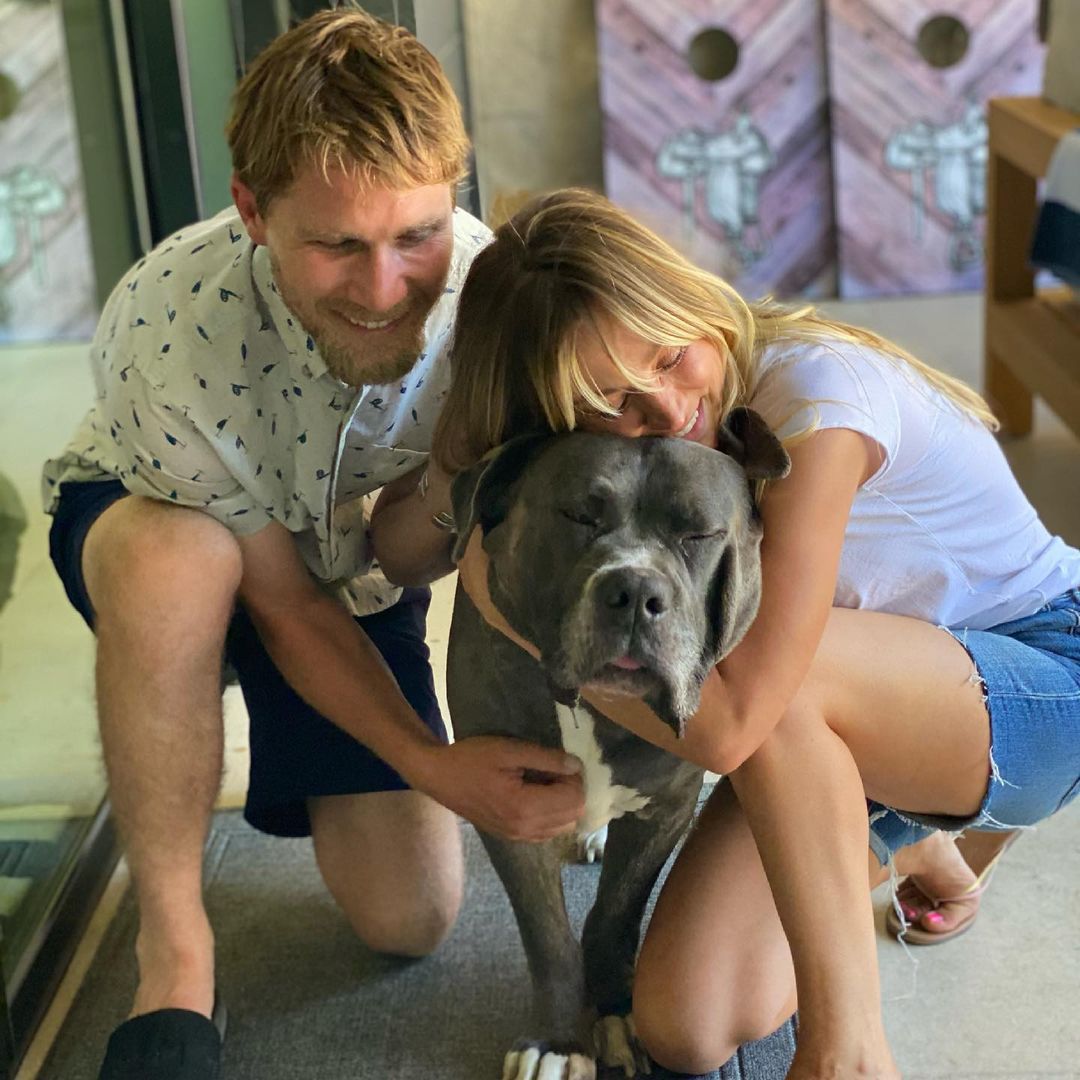 Kaley Cuoco is an avid animal rescue advocate, she rescued her first pup at sixteen – Petey, a Dachshund Chihuahua mix. She's outspoken in the world of pitbull welfare, appearing in Angel City's PSA I Love My Pitbull. Cuoco's adopted three different pitty mixes: Shirley, Loretta and Norman. She's widely known for her role as Penny from The Big Bang Theory. Most of her coworkers have dogs as well, including: Mayim Bialik, Kunal Nayyar, Melissa Rauch, Jim Parsons and Simon Helberg.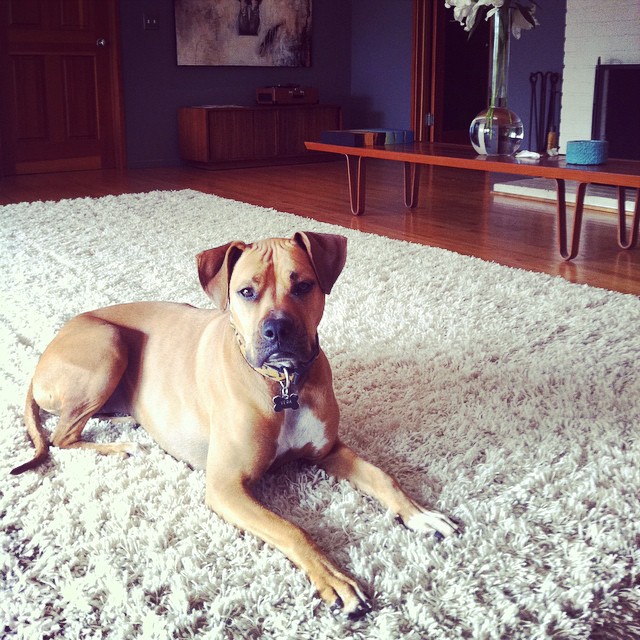 Cuoco gave her co-star Johnny Galecki, who plays her love interest Leonard, a rescued pitty mix named Vera Rose as a gift.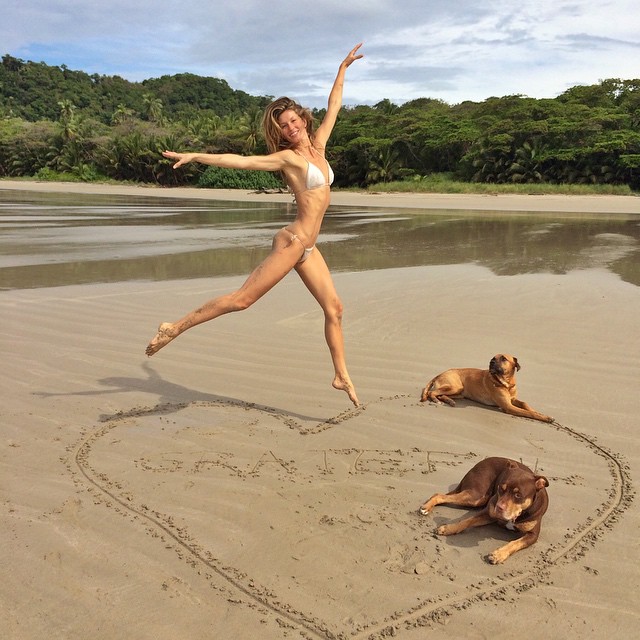 Tom Brady and Gisele Bündchen's pitbull Lua could almost be as famous as they are. The rescued pitty has starred in her own Ugg commercial with her football star pops.
6. Jesse James and CinnaBon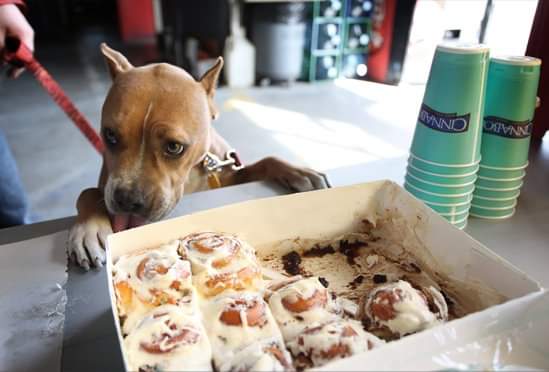 Jesse James from West Coast Choppers has a long history of loving pitties, even naming his restaurant Cisco Burgers after his beloved pitbull Cisco. Another one of James' pitbulls, Cinnabon was kidnapped in 2010. James offered a $5,000 reward for her safe return. When Cinnabon was safely returned, Jesse broke down and cried.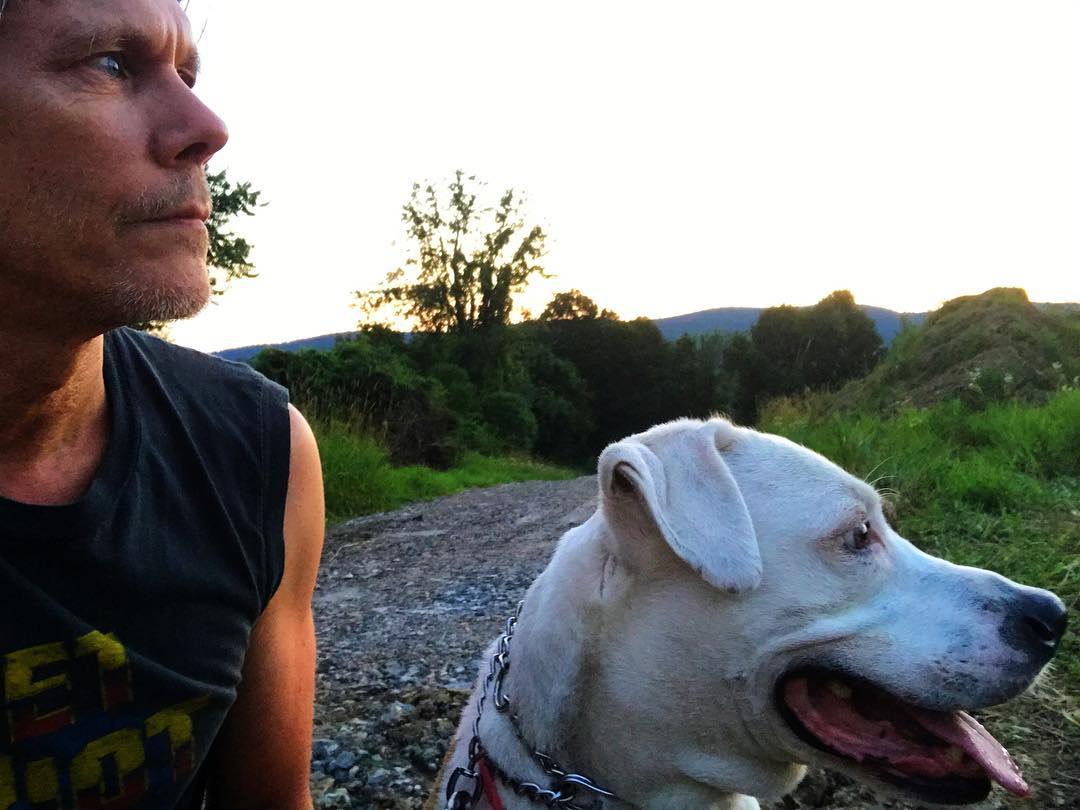 Kevin Bacon and wife Kyra Sedgwick are both huge pitbull fans. They have a pitty pooch named Lilly who loves her Footloose papa, even if she doesn't know what Footloose is. The couple are pitbull advocates, with Bacon even participating in Dog Park Publishing's #KissedByAPit campaign, in an effort to dispel misguided breed stereotypes.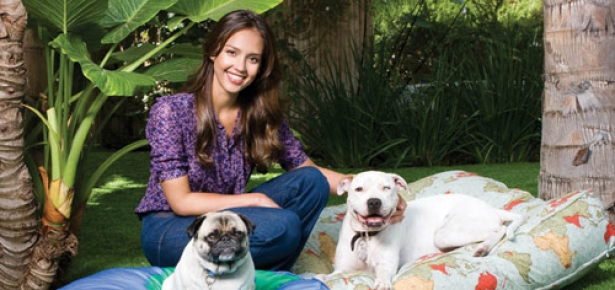 Jessica Alba has two pups, a pug named Sid and an American Bull Dog named Bowie (after David Bowie, of course). After Alba's daughter, Honor, was born she moved into a new house equipped with a huge yard for the dogs and custom built pooch bunk beds in the kitchen.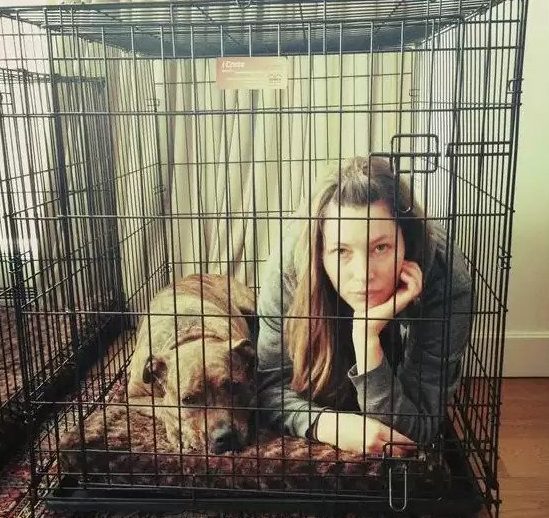 Jessica Biel is the proud mama of a pitbull named Tina. Tina was rescued by Biel, hitting the jackpot with a famous mom who loves her the most. Tina's even got her own hashtag, #TuesdaysWithTina on Biels social media. The actress credits Tina with keeping her bangin' bod in shape, often the pair are seen jogging or walking throughout Hollywood.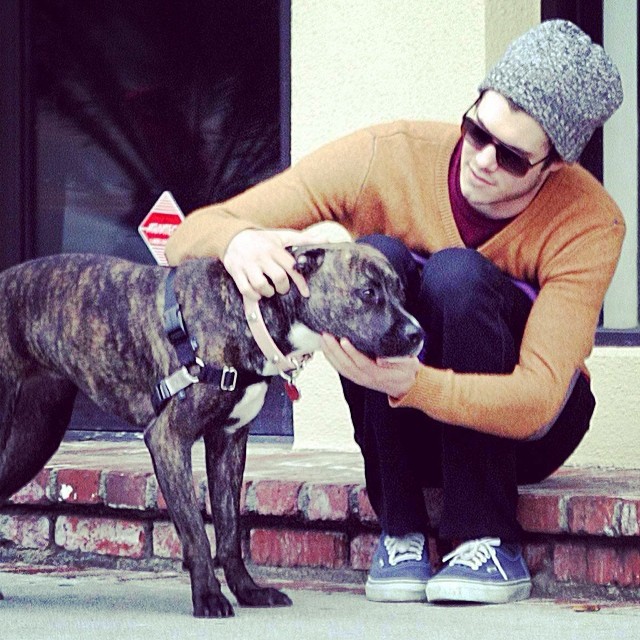 The divorced parents, Adam Brody and Rachel Bilson, of Penny Lane share custody. The rescued pitty mix doesn't seem to mind, namely because she gets double the treats on her birthday. After the couple split, neither could stand the thought of being without their furbabies, so they co-parent Penny Lane and Thurman Murman (a poodle mix) between both of their households.
In spite of their less-than-stellar reputation, pitties have proven throughout history to be loyal, loving pooches. Even past American celebs, like former president Teddy Roosevelt, and actor Fred Astaire have owned one.