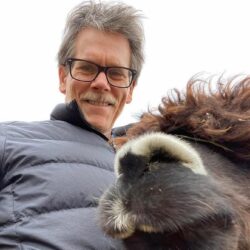 Birthday
July 8, 1958 (64)
Kevin Bacon is an American actor and musician. He's most famous for the musical-drama film Footloose (1984), his work on the conspiracy legal thriller JFK (1991), and the legal drama A Few Good Men (1992). Bacon's also had roles on the well known docudrama Apollo 13 and the mystery drama Mystic River (2003). He's proven himself an adept actor with darker roles as well, such as that of a sadistic guard in Sleepers (1996) and a former chid abuser in The Woodsman (2004). Kevin Bacon is also part of the music duo Bacon Brother's with his brother, Michael Bacon.
Bacon won a Golden Globe and a Screen Actors Guild Award for his role in the TV show Taking Chance (2009). He also starred in the Fox television drama series The Following (2013-2015). He received a star on the Hollywood Walk of Fame in 2003.
Kevin Bacon married to Kyra Sedgwick in 1988 after meeting on the set of Lemon Sky. The couple have two children, Travis and Sosie Bacon.