 No Pets (Tom Cruise)
Tom Cruise does not have any reported pets.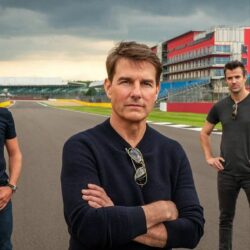 Birthday
July 3, 1962 (61)
Thomas Cruise Mapother IV is an American actor and producer. Recognized as one of the most famous living celebrities with starring roles in over 50 movies, he has an estimated net worth of $470 million. After showing interest in drama as a child, Cruise got his first small acting job in Endless Love and then a supporting part in Taps, both in 1981. In 1983, he landed three starring roles that launched his career as a leading Hollywood actor with The Outsiders, All the Right Moves and Risky Business. In 1986 he starred in The Color of Money and Top Gun, with the later often considered his most iconic role.
In 1988 he starred in Rain Man with Dustin Hoffman, which won the Oscar for best film. In 1989 he starred in Born on the Fourth of July, which won him a Golden Globe for best actor in a drama and a Oscar nomination. He won another two Golden Globes and two Oscar nominations for his roles in Jerry Maguire (1996) and Magnolia (1999). He's best known for starring in the Mission Impossible series of films with the first released in 1996 and spanning over 20 years. The latest in the series Mission: Impossible – Fallout (2018) with Rebecca Ferguson reached 791.1 million box office.
Besides his acting, he is known for his religious beliefs by being the most famous follower of the Church of Scientology. He is also known for his marriage and divorce to actress Nicole Kidman and Katie Holmes.