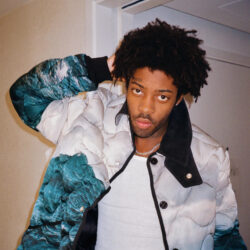 Birthday
September 19, 1995 (28)
Brent Faiyaz is an American singer-songwriter whose unique blend of R&B and soulful elements has carved out a distinct niche in the music industry. He gained significant attention with his debut project, an EP titled "A.M. Paradox," released in 2016, which featured tracks like "Invite Me" and "Poison." He later catapulted into stardom with the release of his 2017 studio album "Sonder Son," showing that he was here to disrupt the stereotypical constructs of modern R&B.
Known for an ability to blend the classical with the contemporary, Brent Faiyaz has created a series of albums and tracks that defy the norms of genre. His project "Fuck The World," released in 2020, garnered critical acclaim, showcasing his intricate storytelling capabilities. Songs like "Been Away" and "Rehab (Winter in Paris)" proved his worth as an artist who can navigate the complexities of love and life with astute observation.
A key aspect of Brent Faiyaz's journey has been his collaborations with various artists. He has worked with producers and musicians like DJ Dahi, Boi-1da, and L3GION, adding layers to his musical diversity. A notable collab came in the form of "Crew," featuring rappers GoldLink and Shy Glizzy. In addition to these collaborations, he has teamed up with Tyler, The Creator, Drake, and Jorja Smith among others. His work with Sonder, a musical group comprising producers Atu and Dpat.
When it comes to recognition, he isn't short of it. Faiyaz's song "Crew" was nominated for a Grammy in the category of Best Rap/Sung Performance in 2018.