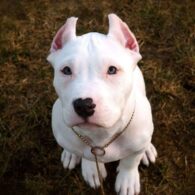 Winter
Winter is an XL American Bully that Drake was gifted for Christmas 2016. This snowy cutie came from the famous American Bully breeder MVP Bullies in Atlanta, Georgia. Their puppies range in the $1,000s, with them regularly selling for $4-6,000. Drake's little girl is rumored to have cost upwards of $20,000.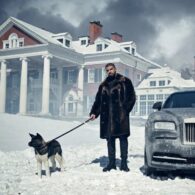 Diamond
Drake got Diamond as a puppy in February 2016. Diamond is an Akita, which is large breed of dog that come from the northern mountain regions of Japan. They look similar to the shiba inu, but grow to be much bigger and were used as hunting dogs in the past. To fit into their natural colder climate, they have a short-double-coat similar to Siberian huskies. Diamond also appeared with Drake in the digital booklet for his 2016 album Views.
Birthday
October 24, 1986 (36)
Aubrey Drake Graham is a Canadian rapper and actor. Since his first album debuting at the top of the Billboard 200 in 2010, he has been one of the most successful recording artists with an estimated net worth of $60 million. Before music, he had a career in acting which a started at age 15 on the Canadian teen drama series Degrassi: The Next Generation. His recurring role on this show lasted from 2001 to 2005 with occasional appearances until 2007.
In 2006, he started his career in music with his first mixtape Room for Improvement. He followed this up with two more mixtapes, Comeback Season in 2007 and So Far Gone in 2009. All three mixtapes were well received with his first album Thank Me Later going platinum. After four albums, five mixtapes and 98 singles, he has sold millions of copies and has said to have earned $24 million from it.
He currently has the record for more #1 singles on the US Hot Rap Songs chart and the most #1 singles on the US HOt R&B/Hip-Hop Songs chart. He is also known for being one of the richest people in hip hop, mainly thanks to his sell-out tours, earning him an estimated $109 million. His commercial success is matched by his critical success with 313 award nominations and 98 wins.
He's also known for being a style icon and entrepreneur, owning his own clothing label under his OVO brand, as well as his own line of Air Jordans. He has also worked as an ambassador for many top brands, such as Apple, Sprite and the Toronto Raptors. He is also responsible for popularizing the phrase "YOLO".