Sam Asghari gifted a new Doberman puppy named Porsha and he gifted to his fiancé, Britney Spears.
On Friday, Asghari shared footage of their new Doberman puppy, named Porsha. In a video, the actor-fitness enthusiast said that Porsha is going to be "trained to protect [Spears] from any motherf—er that comes around with bad intentions."
Asghari also shared a an adorable snap of the new puppy sitting and staring at the camera, as well as a photo of her little paw cupped in someone's hand.
"Surprised my fiancé with our newest member to the Family," Asghari captioned the post.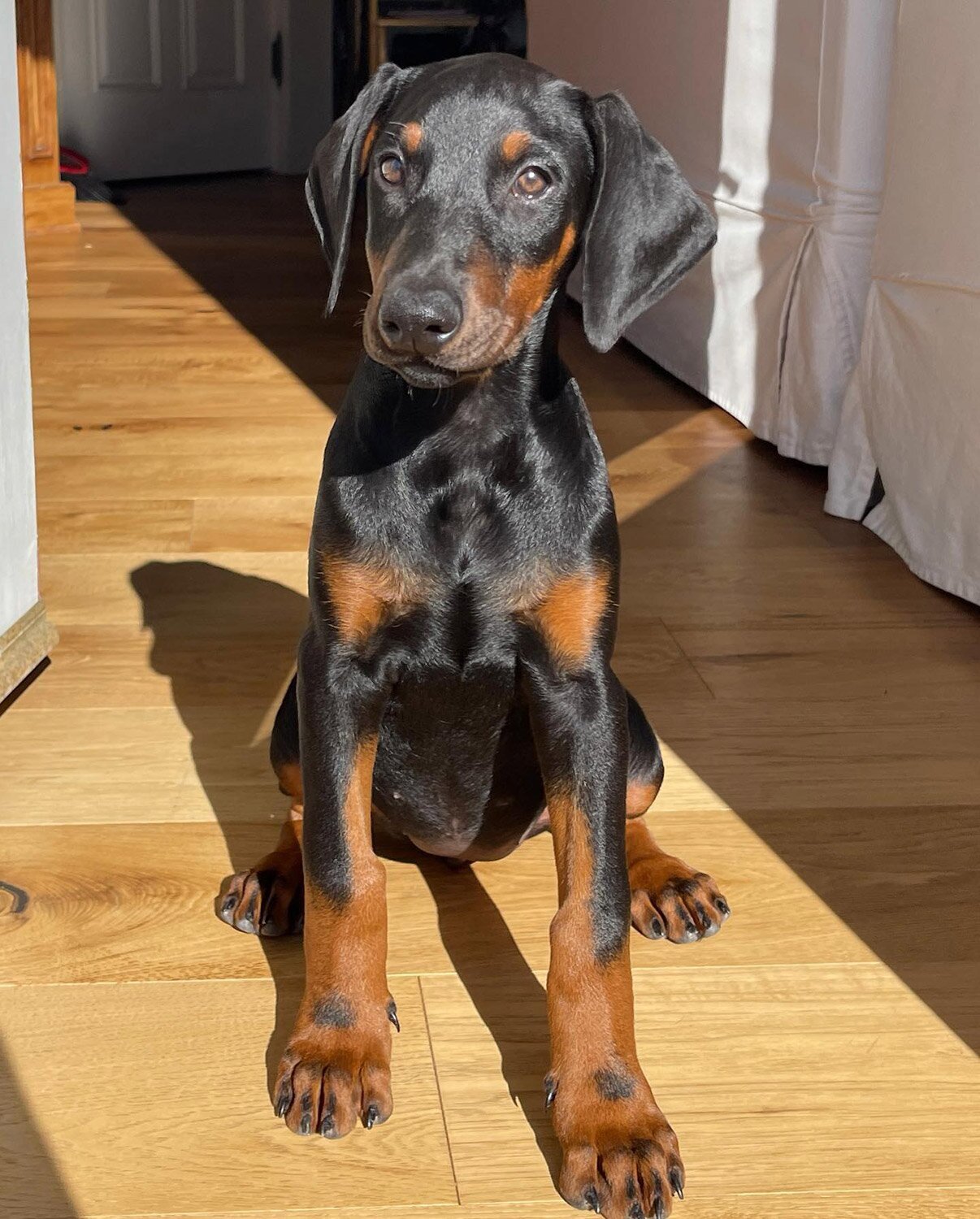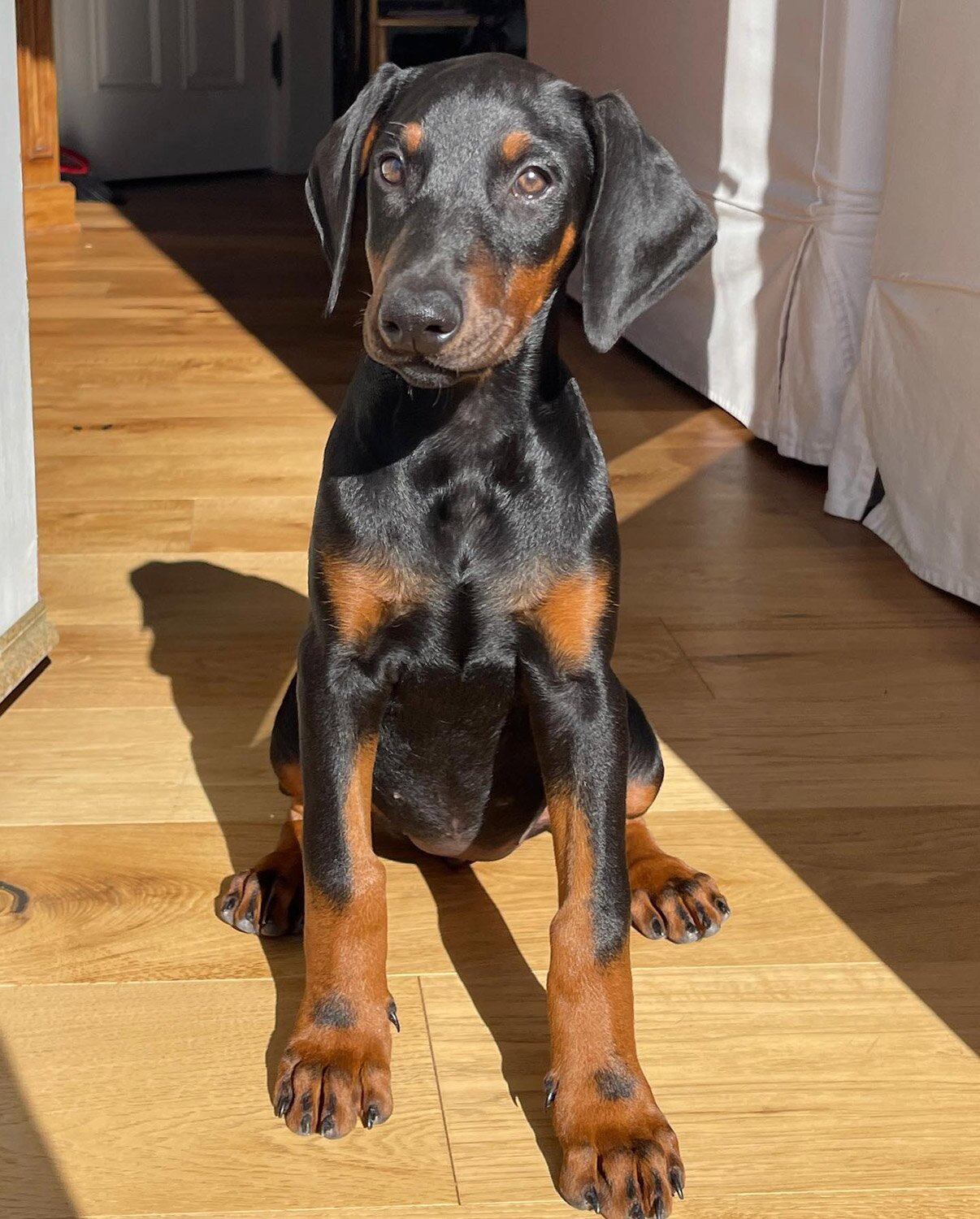 Spears and Asghari got engaged Sept. 12 while welcoming a new addition to their family, a newborn baby.
"Exclusive! We had a baby 😂😂What should we name her?" Asghari wrote over a clip of Spears dancing with a baby doll on his Instagram Story.