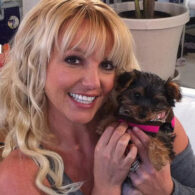 Hannah Spears
Hannah Spears, Britney's Yorkshire Terrier, best known for her Twitter antics, has been a famed pet since November 2012. Hannah has a big bark when it comes to her tweets despite her small size. However, Hannah couldn't handle the fame, and her Twitter profile has since been deleted. This doesn't mean the popular Yorkie has decided to take a hiatus from the life of luxury though. A short while ago, Britney had been reported spending $25,000 on toys, treats, spas, and other dog accessories. It was reported in court documents that Britney spent $8,212 for the initial purchase of Hannah.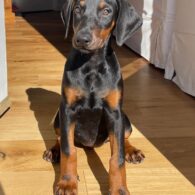 Britney Spears, December 2, 1981, is an American singer, dancer and actress. Spears found national fame when she released her song "Oh Baby Baby". The break out single debuted in 1998 and took North America by storm, one highschool at a time. Shortly after finding success on MTV, she quickly went on to date Justin Timberlake and began a quick rise followed by an immediate crash after become incredibly famous. Since then, she grew up. Now she's making a comeback in the mid-2010s and is once again loved by her fans.
Her sister is Jamie Lynn Spears.
In 2021, Britney broke from her conservatorship and announced her engagement to Sam Asghari.