For us single humans out there, finding a special someone for Valentine's Day can be a challenge. But What about if you're one of only 400 Sumatran tigers left in the world? Compared to millions of Tinder accounts out there, Sumatran tigers have it pretty tough.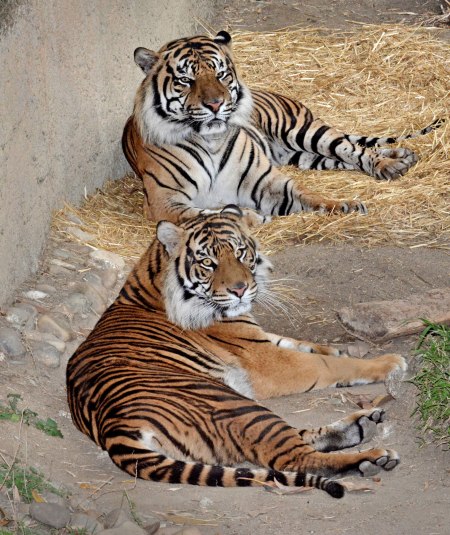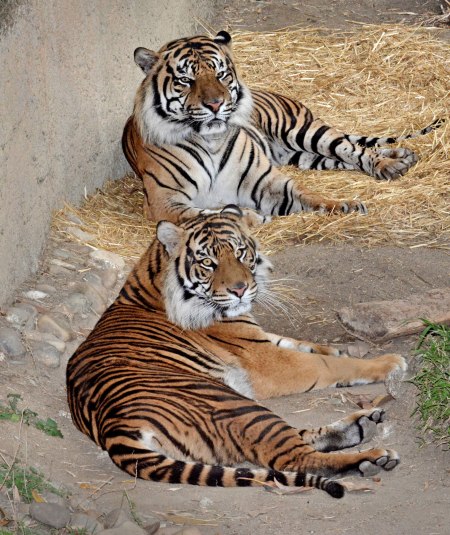 But in the case of 4-year-old male tiger C.J. and 2-year-old female tiger Indah, they will be spending their first Valentine's Day together as a couple! Indah was living in Washington at the Defiance Zoo & Aquarium and C.J. was living at the Sacramento Zoo. The zoo keepers at both thought they'd be a perfect match, but introducing tigers who are naturally territorial, is a bit more complicated than swiping right.
Indah was brought to the L.A. Zoo in mid-2016 and C.J.had been living there since 2014. Here they started off by just looking at each other without being in the same space. They also let Indah explore her new home at night without C.J. there. Their first official date was in December of last year and they have been going steady ever since.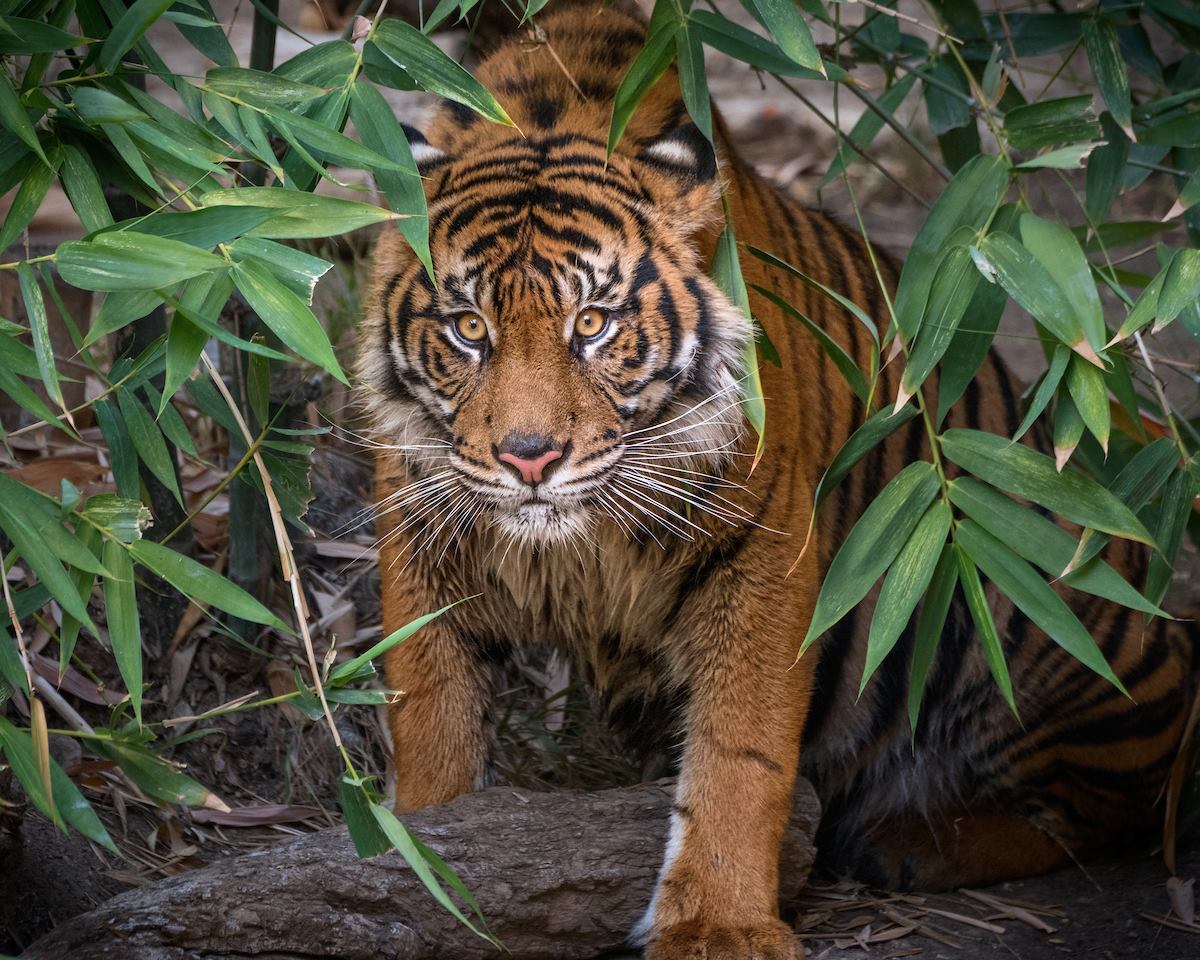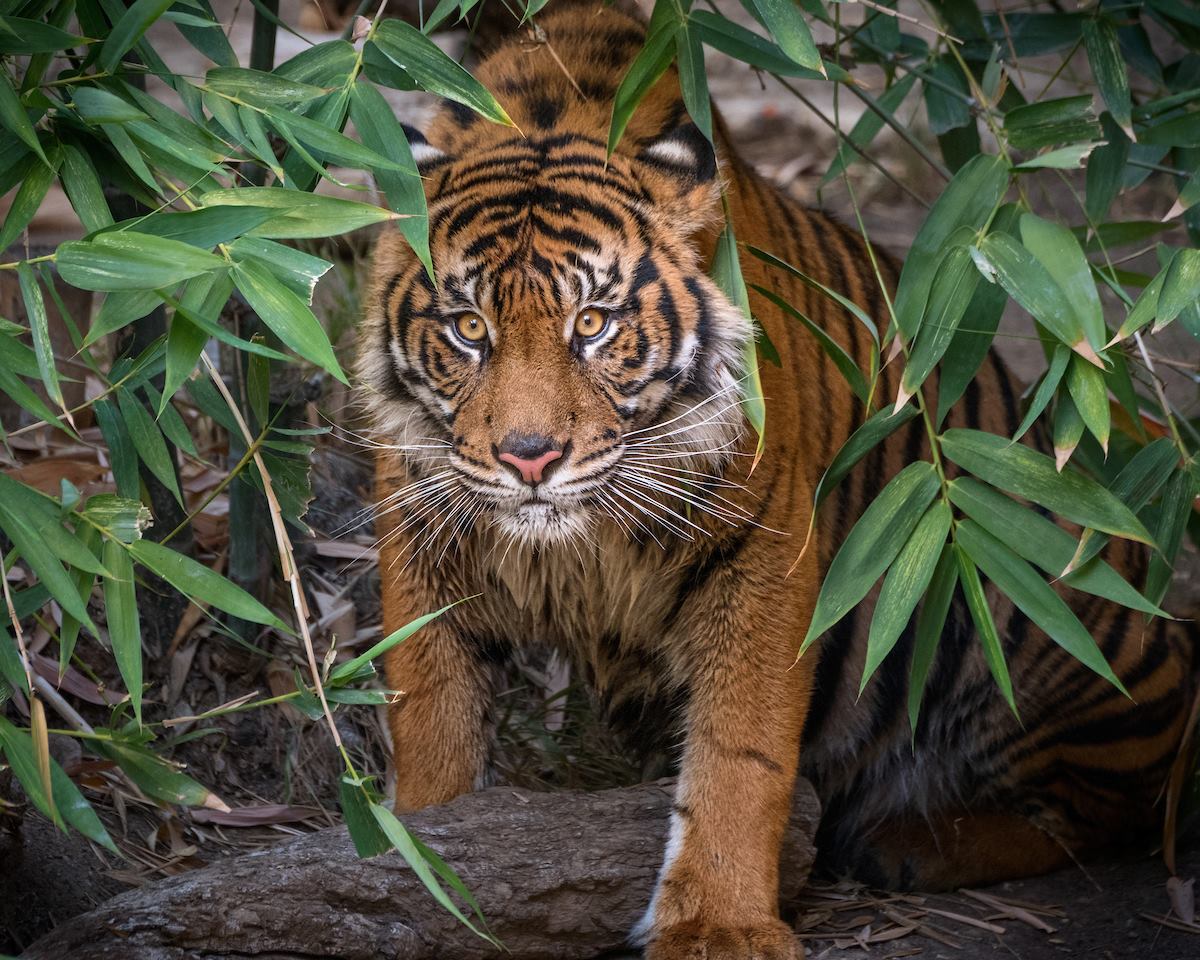 The zoo keepers note that they get along great and communicate well. Even with C.J. being larger and very excited to spend time with Indah, he still listens to her warnings and gives her space. Let's hope they have a great Valentine's Day together and that we'll see some tiger kittens later in the year!