Miniature Pinschers are typically between 3.5-4 lbs and not built to survive bear attacks. That is, except for Fricka. She's 15.5 lbs of pure bear-chasing bravery.
It was later in the evening when Fricka's dad Eric Yaughn noticed a bear in their backyard. Trying to call Fricka back inside, Yaughn said she refused to back down from the wild animal. He ran outside to grab his beloved pooch but was a moment too late.
"What seemed like a nanosecond, it was right up on us! And I hollered for her to come on, and I start to run and I hear her yelp out in pain," Yaughn said. Fearing she was dead, Vaughn went to return inside.
"As I rounded the grill, I felt her bump up against my leg and I was like, 'Oh my God, she's with me.' So, I took off running. I get on the patio. I open the door. I pushed her in with my right foot and as I'm closing the door, the bear was right there."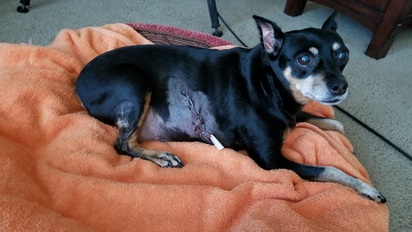 For Fricka, being a little extra plump turned out to be a lucky break.
"The vet said she's just really hearty. She said the extra layer of fat kept the bear's claw from tearing out her intestines," said Eric Vaughn, Fricka's owner.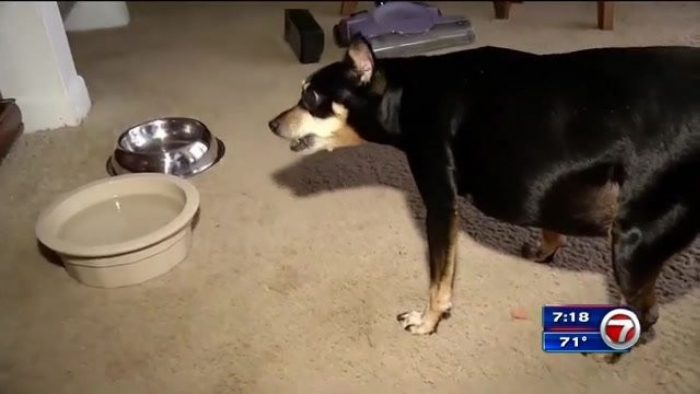 Fricka's happily recuperating from the attack in her Altamonte Springs, Florida home with her dad. The senior pup is left with twelve stitches and a bad ass story.
For more heroic pups check out the Hero Dog finalists here!