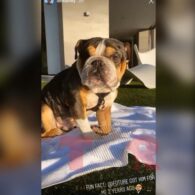 No Pets (Future - Rapper)
Future (rapper) has no known pets, but he has given pets as gifts. He gave a puppy in a Louis Vuitton pet carrier to his daughter Londyn as a surprise birthday present in 2018. Model and entrepreneur Lori Harvey (daughter of Steve Harvey) posted on Instagram that Future gave her a bulldog puppy when they were dating in 2020 (pictured here).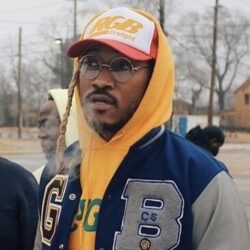 Birthday
November 20, 1983 (39)
Future (Nayvadius DeMun Wilburn) is an American rapper, singer, and music producer. Considered one of the most influential and successful modern rappers of the last decade. He's credited with popularizing the use of vocal melody effects like Autotune in trap music and being one of the founders of "mumble rap". Growing up in Atlanta, he started to see success with mixtapes around 2010, then working with Atlanta rap legend Gucci Mane. He went on to release hit albums such as Beast Mode, DS2, Purple Reign, Evol, Hndrxx, High Off Life, and more. He's collaborated with many rap and R&B heavyweights, such as Snoop Dogg, R. Kelly, Pusha T, Kelly Rowland, Kanye West, Juice Wrld, Kendrick Lamar, Young Thug, Lil Uzi Vert, The Weeknd, Metro Boomin, Zaytoven, and more. He's most known for his collabs with Drake, including the 2015 album What a Time to Be Alive and the follow-up tour called "Summer Sixteen".