 No Pets (Dakota Blue Richards)
Dakota Blue Richards does not have any reported pets.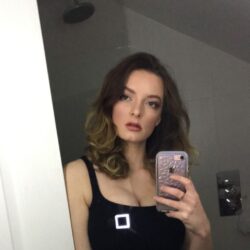 Birthday
April 11, 1994 (29)
Dakota Blue Richards is an English actress, recognized globally for her exceptional performances in several breakthrough films and television series.
Richards made her acting debut as a child, with the lead role in "The Golden Compass" (2007) where she portrayed the character of Lyra Belacqua. Her convincing portrayal of the ambitious and courageous Lyra was met with widespread acclaim, cementing her place in the industry. Continuing her streak of performances in book-to-film adaptations, she took on the role of Maria Merryweather in "The Secret of Moonacre" (2008), and as April in "Dustbin Baby" (2008). Transitioning from films to television, Richards furthered her acting career by portraying the character of Franky Fitzgerald in the hit teen drama "Skins" (2011-2012), and later as Constable Shirley Trewlove in "Endeavour" (2016-2019).
Throughout her career, Dakota has had the opportunity to work with numerous talented individuals from the industry. On the set of "The Golden Compass", she acted alongside esteemed actors like Nicole Kidman and Daniel Craig. During her time on "Skins", she shared screen space with Freya Mavor, Laya Lewis, and Alexander Arnold, among others. In "Endeavour", her talent was further refined by working with acclaimed actors such as Shaun Evans and Roger Allam. Her association with director Chris Weitz for "The Golden Compass" and Gabor Csupo for "The Secret of Moonacre" also contributed significantly to her artistic development.
In terms of recognition, Richards has been nominated for several awards for her impressive performances. She received the nomination for Best Actress at the Portal Award in 2007 for her role in "The Golden Compass." Additionally, her performance in "Skins" was appreciated by many and resulted in a nomination for the TV Choice Award for Best Actress in 2012.