A local Detroit man returned home to find that a dog had been changed up and dumped in his neighbors backyard. Luckily, he reached out to Rebel Dogs Detroit and they sent a volunteer, Tiffany Perkins, to investigate. Tiffany arrived and quickly discovered how lovely the dog, Beaker, was.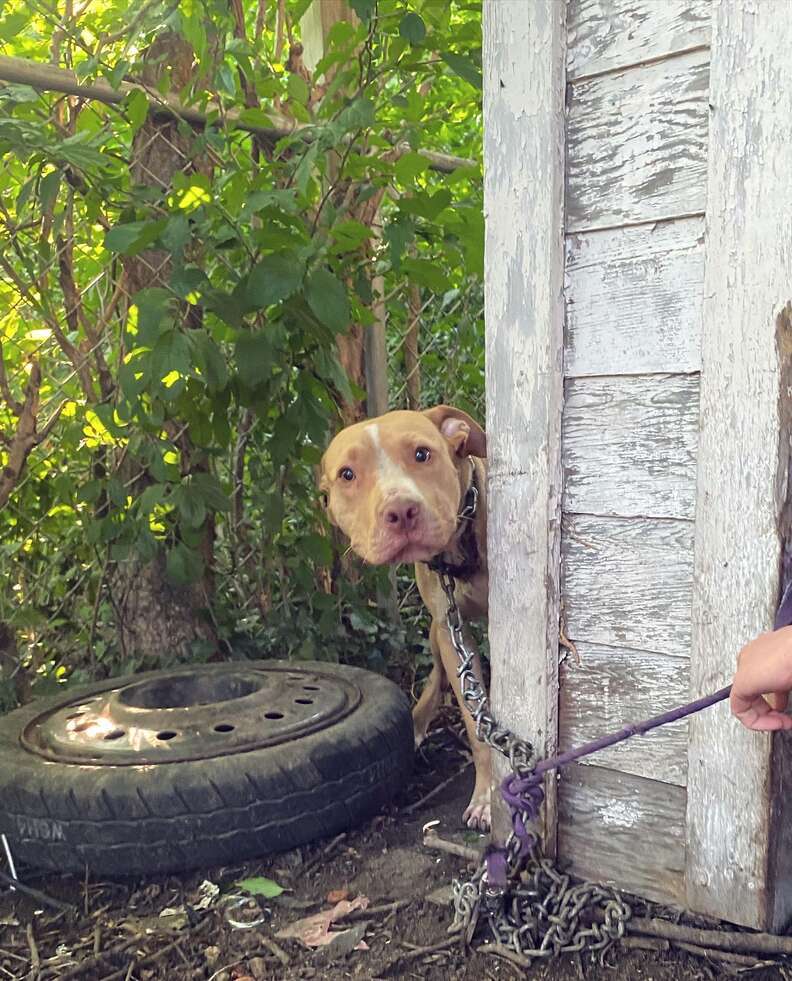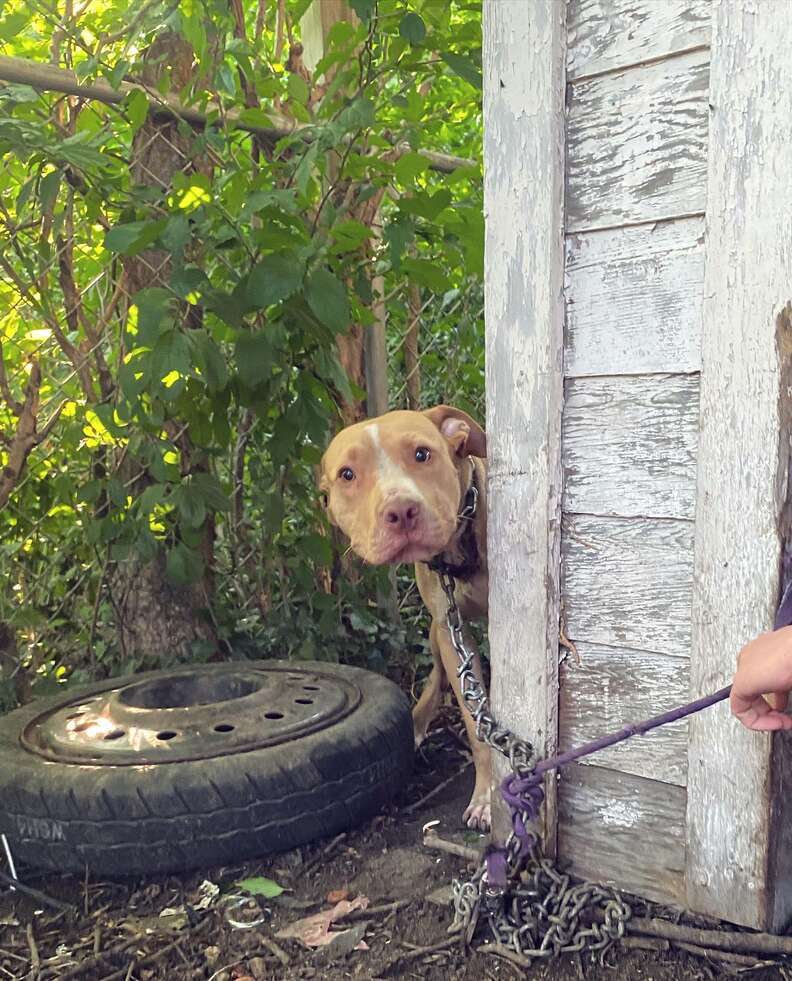 "Beaker was timid and cowered behind the garage to hide," Perkins told "He peeked out the side as I started calling for him. As I got closer, his tail started wagging. Then he pushed his weight against us for petting him — and seemed to be visibly relieved. He 'meeped' like a muppet, he was so excited, so he got the name Beaker!"
Beaker was a little nervous. It's understandable considering how he had just been abandoned in a strangers yard. But after a few minutes, Beaker warmed right up.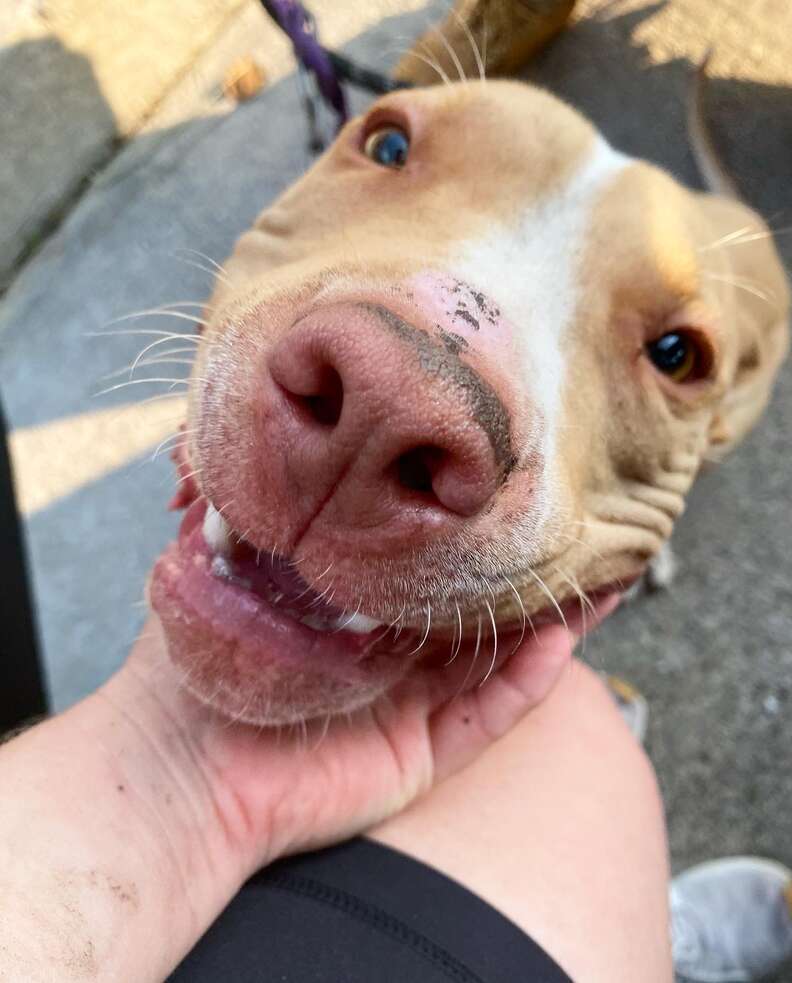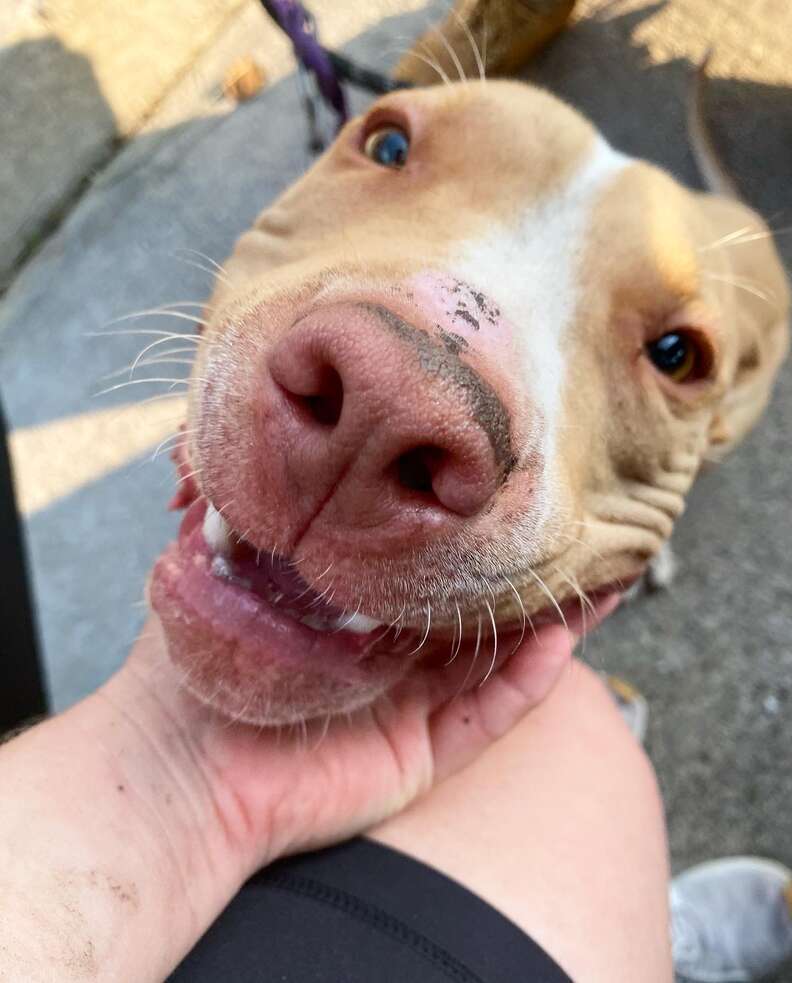 "When the chain was untethered from the garage, he dropped to the ground for belly rubs and kisses and playful chaos," Perkins said.
Beaker must have been squirming while chained up because the chain was wrapped around his neck and he would require surgery to remove it. They quickly rushed him to the vet. He was so appreciative, the volunteers couldn't help but note how sweet this dog was.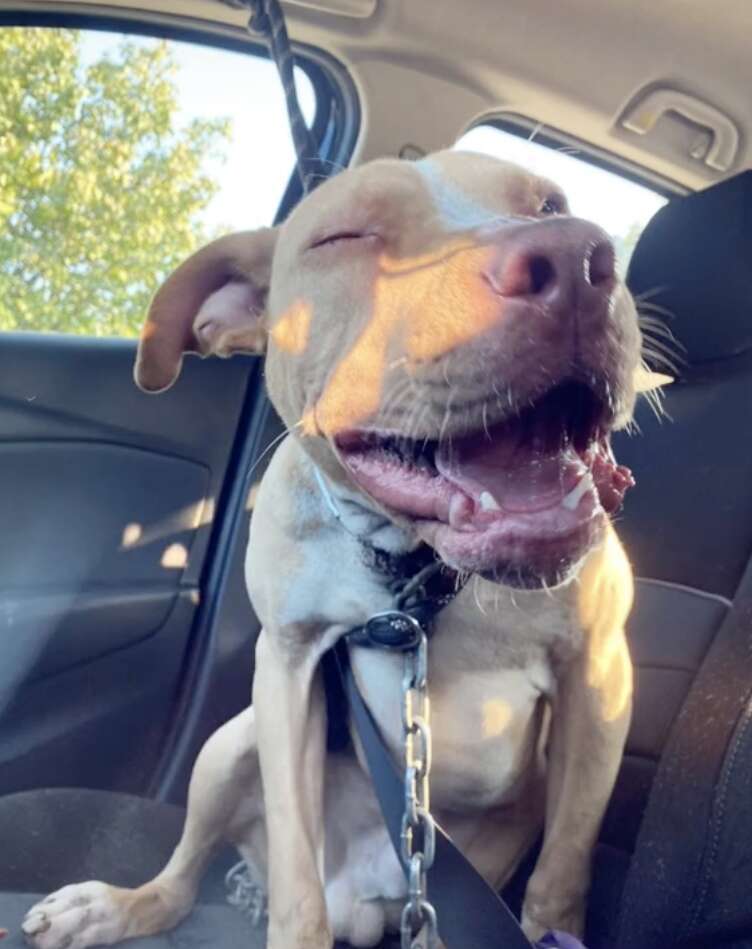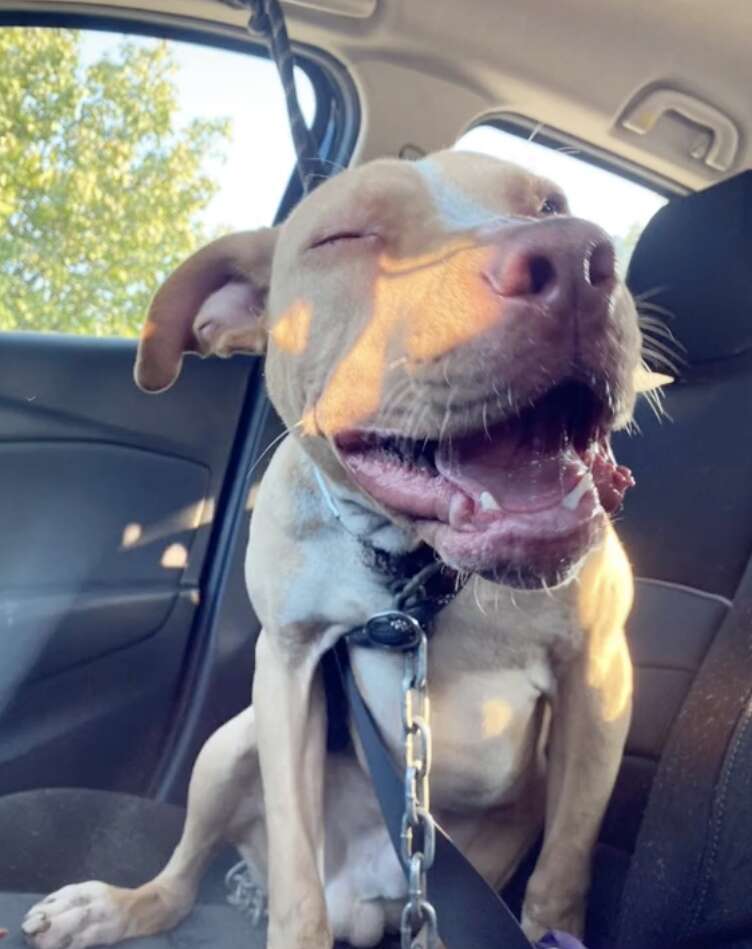 "We had lots of bonding time in the car waiting for his surgery for 5+ hours," Perkins said. "He was napping with his head in my lap after a while."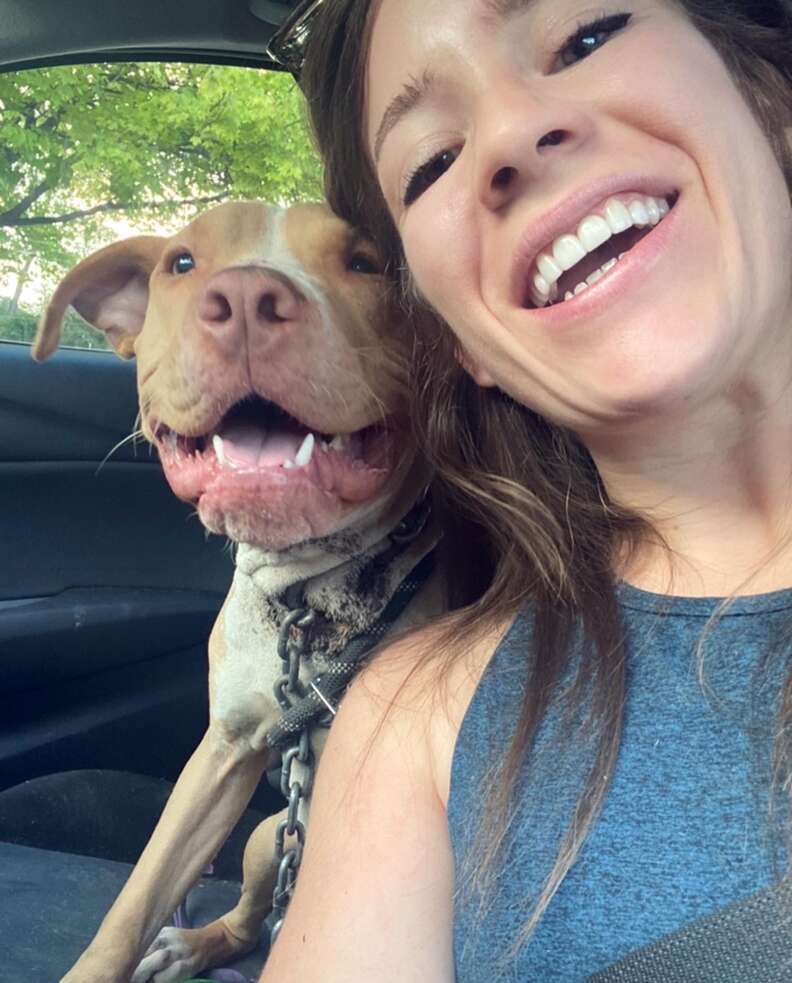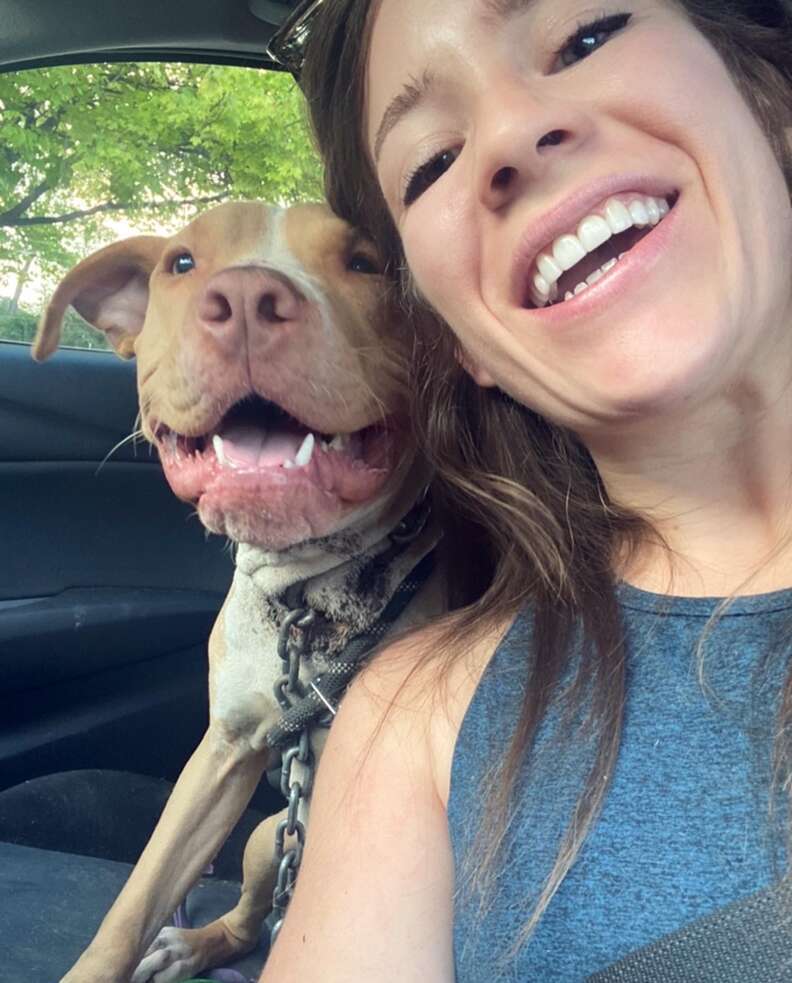 After healing from surgery, Beaker is the happiest dog, and he even found a foster home. He doesn't seem to be upset about what happened because he's just the happiest dog ever.
"He's learning how to be an indoor dog with unconditional love in his foster home," Perkins said.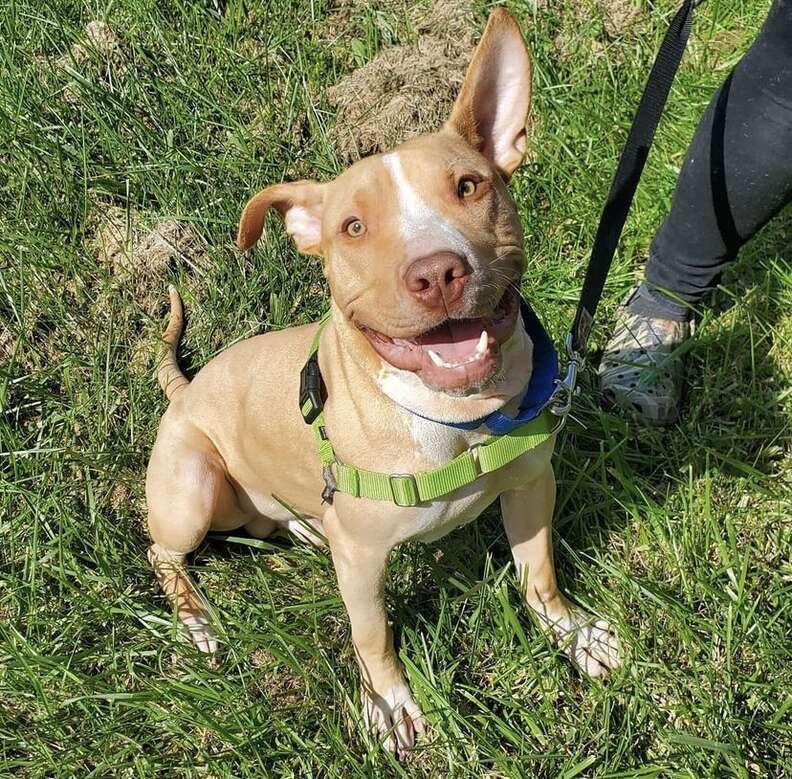 Beaker is now looking for his forever home and he can be described as a playful, loving dog, that just continues to surprise you with sweet nothings. He needs someone who can show him the ropes and a great family to share his time with.