A family experienced a holiday miracle while watching a televised shootout in San Diego.
Salina Hurtado's 9-month-old pitbull puppy went missing shortly after Thanksgiving. She searched their Oceanside neighborhood, suspecting that Catalina had been puppy-napped. Eventually, Hurtado gave up hope that Catalina would be found.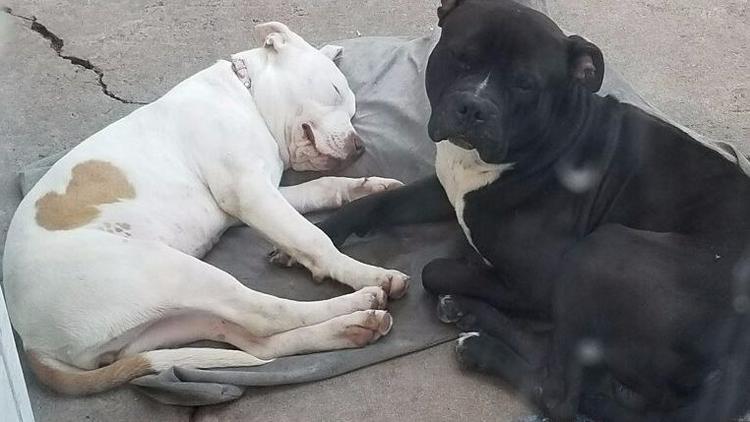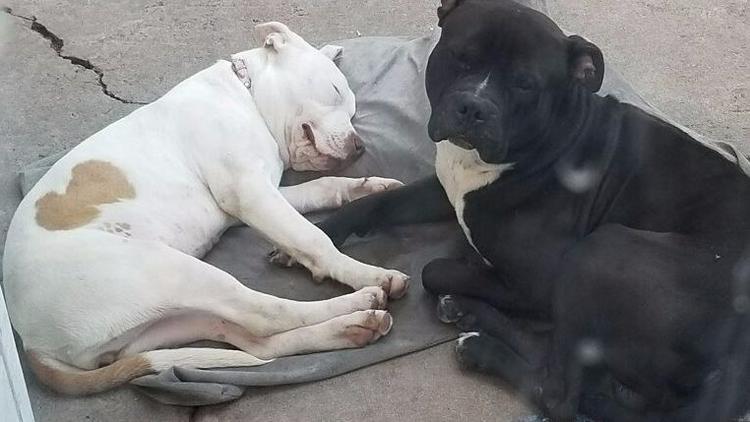 As fate would have it, a shootout in Valley Center made the news when a dog was shot. The deputies caught her in the crossfire when they retaliated to a man accused of attempting to run them over in a stolen van.
To Hurtado's surprise, she saw a white pit bull with a distinctive brown spot being carried away by a deputy.
"I couldn't believe it," Hurtado said. "I remember thinking, 'My poor baby got into a high-speed chase? Is this for real?' But I knew it was her."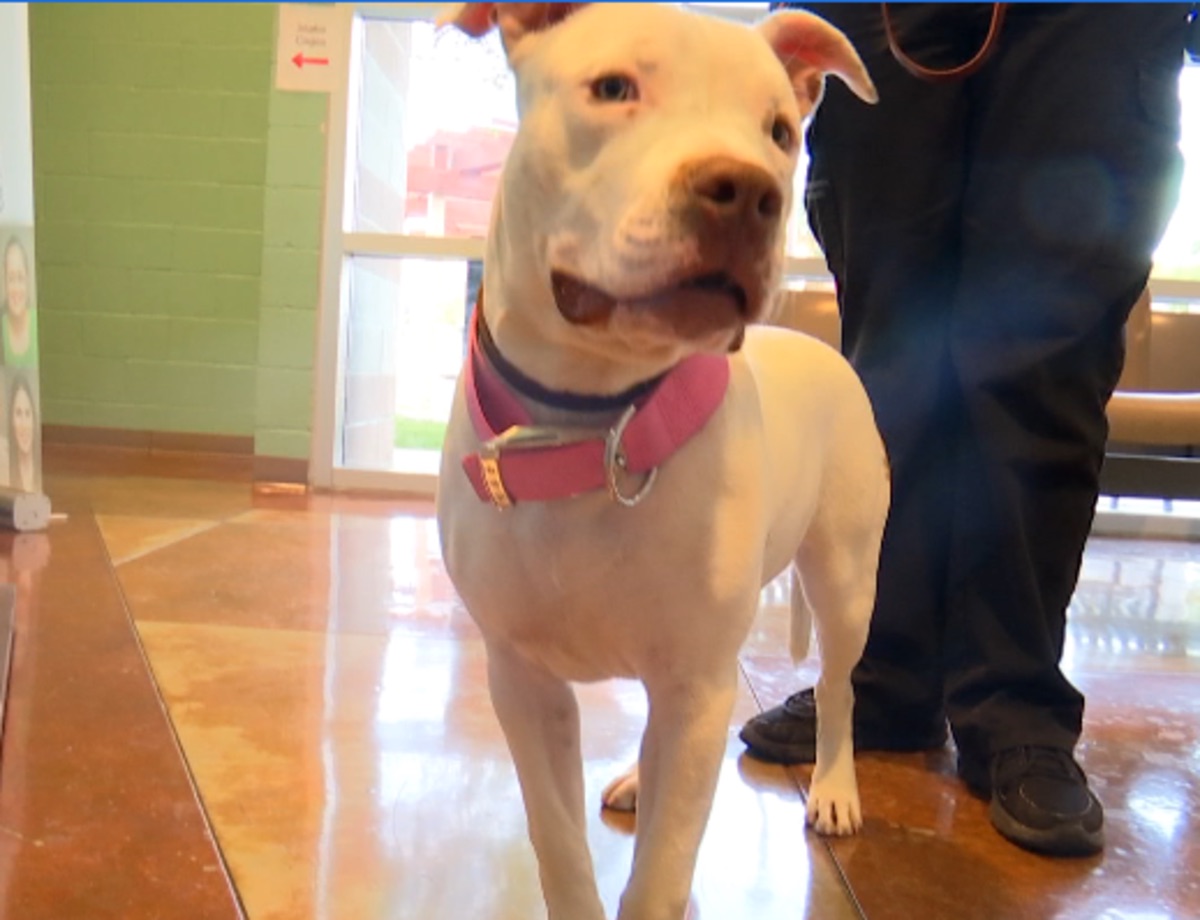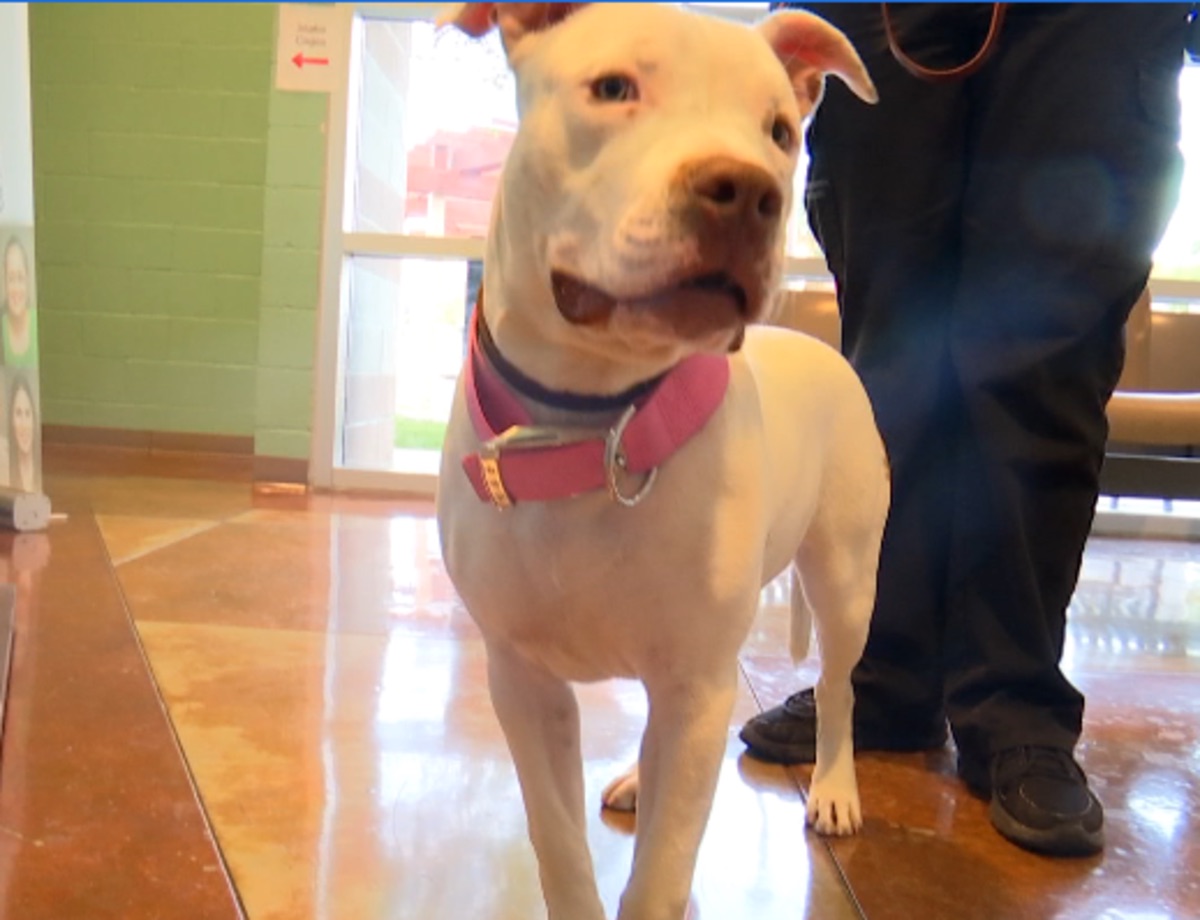 The pup had disappeared from the Hurtado couples' condo without a trace of evidence.
"We went to feed her and she was just gone," Hurtado lamented. They searched the area and asked their neighbors to be on the lookout, and started to believe someone had stolen their furbaby.
One of their neighbors recognized Catalina on the CBS News 8's website. The Hurtado's called the television station immediately and tracked their pup to the County of San Diego Animal Services shelter in Carlsbad.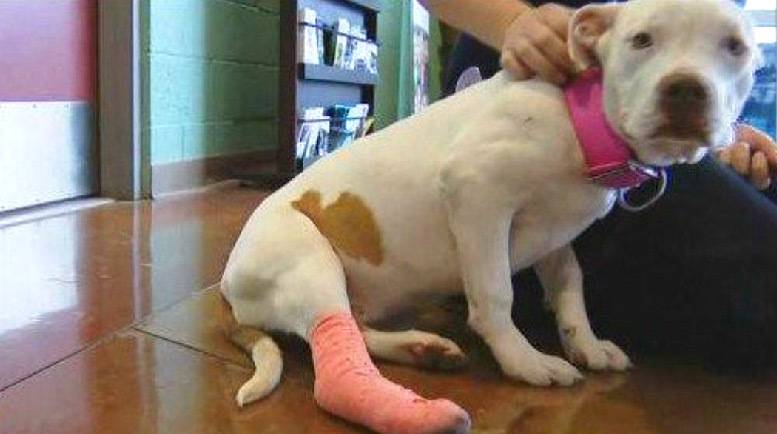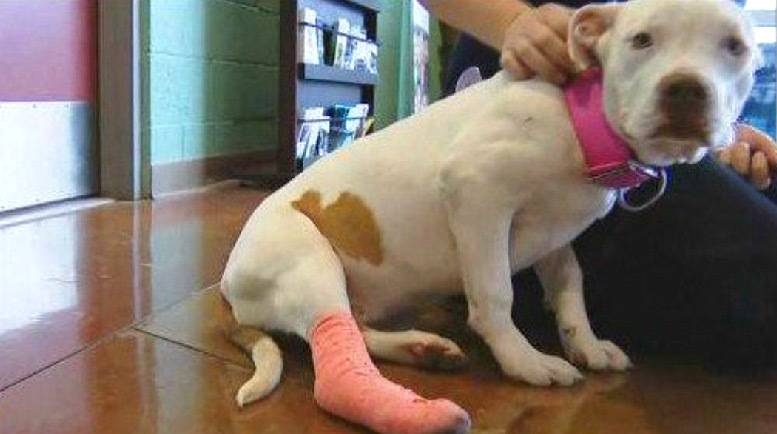 Hurtado went to the shelter with veterinary records and pictures of Catalina but was told she would need to wait a week before bringing her home. Apparently, the suspect arrested in the high-speed chase claimed that Catalina was his. The Hurtado's say they don't know the suspect, Kevin Meza.
Since the pit bull isn't licensed or microchipped, the county is legally required to give Meza two weeks to contest Hurtado's claim. After that, she can be returned to her family.
The family has a massive vet bill to pay since Catalina was shot in the leg. They're happy to pay any price since it means having their baby back for the holidays.
For more feel-good doggy tales, check out Patrick Stewart and Ginger, the love story.