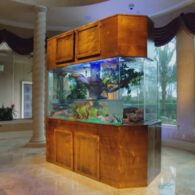 20 Pet Snakes, one name Minnie
Reportedly seen right as you enter Dwight's home, a $70,000 fish and snake tank is in immediate view. The tank is filled with not 1, but 20 snakes and Dwight Howard loves them all equally. Although one is named Minnie, and we're sure he likes that one the most. In addition to a the large terrarium, he also has 50 guns and a bazooka laying around in case they get out of line.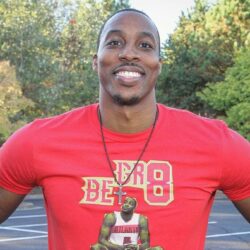 Birthday
December 8, 1985 (37)
Dwight Howard is an American basketball player. Coming out of an outstanding high school basketball career at Southwest Atlanta Christian Academy, Dwight Howard is an eight-time All-Star, eight-time All-NDA team selection, five-time All-Defensive member, and three-time Defensive Player of the Year athlete. Also appearing in the 2008 Olympics with Team USA, which won the gold, he played for the Los Angeles Lakers in 2012 and signed with the Houston Rockets in 2013.