Rapper Lil Uzi Vert was a wanted dognapper… For about 30 minutes or so. An adorable King Charles Cavalier Spaniel puppy named Riku was stolen from Brookside Pups, a pet store in Luzerne Country. The pet store provided the police with info on the suspect, which included the stolen SUV that was used and a photo of the suspect they found on his Instagram profile.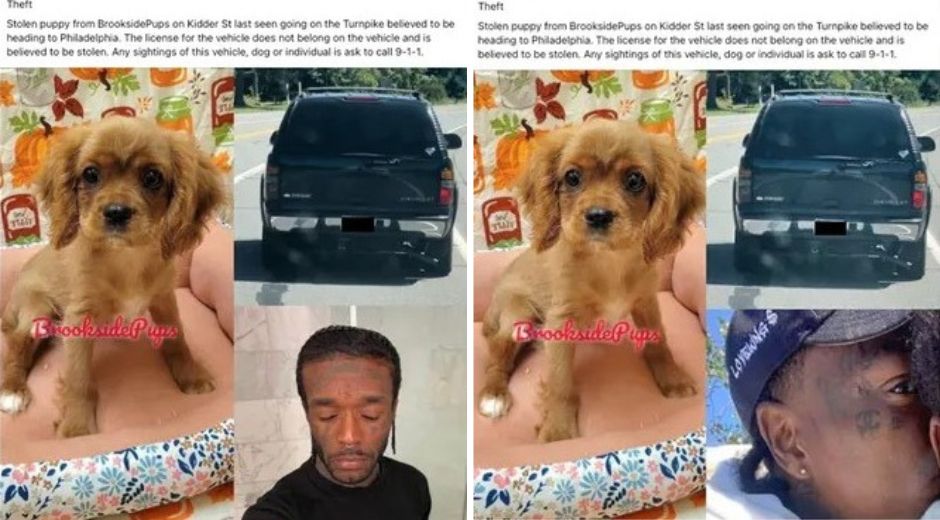 The mistake was they used a photo that the suspect posted on Instagram of Lil Uzi Vert and not of the actual suspect. People quickly recognized the rapper and pointed out it most likely wasn't the correct suspect. The pet store and the local police then promptly posted a corrected version. Unfortunately, the suspects are still at large, and we hope Riku is found safe soon.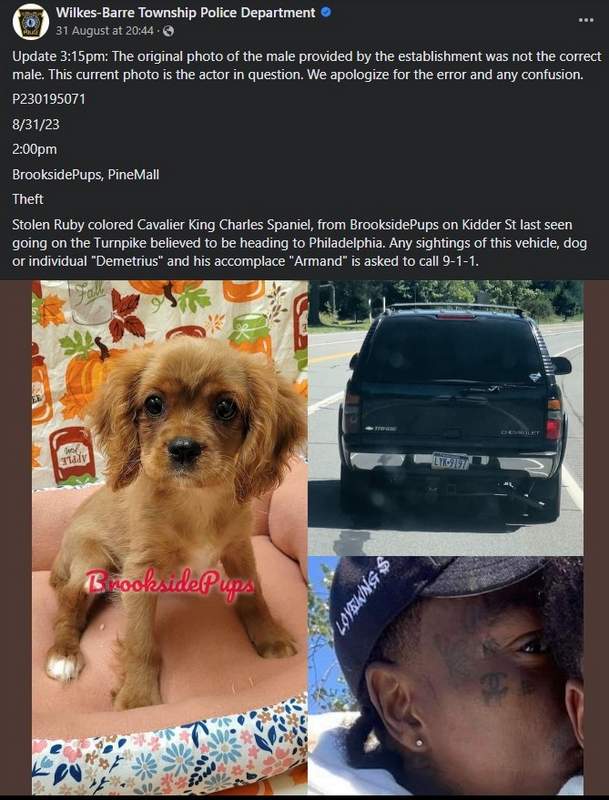 Uzi's label Roc Nation released a statement saying, "Uzi loves all animals and this serious mistake has deterred the apprehension of the kidnapper. Our collective hope is that the puppy is safely and promptly rescued." Lil Uzi Vert has several dogs and three rescued Sphynx cats, which he acquired all legally.