Trappy S. Goyard, rapper 2 Chainz's beloved French Bulldog, passed away on June 5, 2023, at the age of 9. 2 Chainz posted the tribute to Trappy below on Instagram.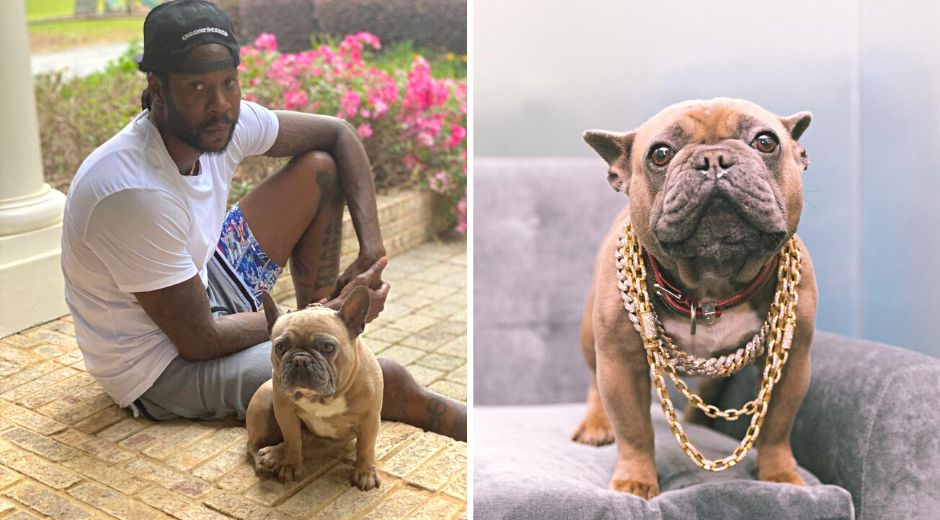 Can't believe im even saying this man im crushed like a mf man this my heart right here I have had @trappygoyard for 9 years we have traveled and kicked it all over the world and he is no longer here mannn Shit hurt me no cap , feel like a person passed away , I love my dog he was so smart and laid back !! I have so many items and memories of Trappy , can't believe I won't hear you snoring no more , I know for a fact we influenced many people to try to get a dog that looked and acted like you , it could never be another Trappy that's was so sad to me. I l loved my dog more than some people I know #restinpeace @trappygoyard

@2chainz, Instagram, June 2023
2 Chainz bought him for $100,000 in 2015. Ever since Trappy has been by his side as he toured and made many public appearances. Below you can watch 2 Chainz meet Trappy's dad and share the story of getting his prized pup.
Besides regular appearances on 2 Chainz's Instagram and having his own account (with 74,000 followers), Trappy was best known for appearing alongside 2 Chainz on the Viceland series "Most Expensivest."
Trappy also made an adorable appearance on "The Tonight Show Starring Jimmy Fallon."