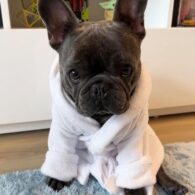 Lil Craig (Dog)
Shep Rose has a French Bulldog named Craig, aka Lil' Craig. He's also known as @goodboycraig to his 100k+ Instagram followers. Rose got Lil Craig in June 2019. And yes he's named after Craig Conover.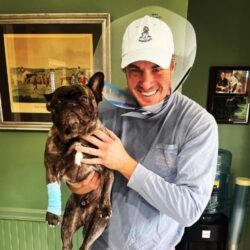 Birthday
September 27, 1980 (43)
Shep Rose is an American reality TV star and host, best known for his role on Southern Charm, Bravo TV's reality series that gives a contemporary look into the old-world charm of southern elites in Charleston, South Carolina.
From the verdant landscapes of the Lowcountry to the hustle and bustle of city life, Southern Charm has showcased Shep Rose as one of its original cast members since the show's inception in 2014. Although primarily recognized for his reality TV appearances, Rose has not limited himself to just one medium. He even landed a spin-off titled RelationShep, which followed his journey in search of love. This spin-off offered viewers an even deeper insight into his personal life, love interests, and the challenges of dating in the modern world.
Shep's social circle isn't limited to Charleston's elite. His affiliations and friendly banter with fellow Southern Charm cast members like Craig Conover, Kathryn Dennis, and Cameran Eubanks are well documented. Beyond the show, he's also been seen mingling with other renowned personalities such as Andy Cohen, the host of Watch What Happens Live, and has made guest appearances on other talk shows, sharing anecdotes and insights from his life in the South.