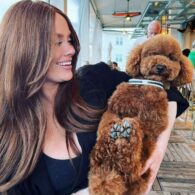 Lil Gucci (Dog)
Kathryn Dennis has a brown mini Labradoodle named Lil' Gucci, also known as "G" or Lil' Gucci Global. Dennis got Lil' Gucci in December 2021. Dennis shared her family furry Christmas present on Instagram, which you can check out below.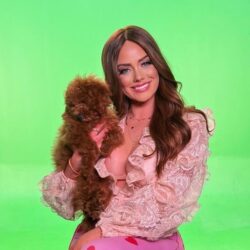 Birthday
August 6, 1991 (32)
Kathryn Dennis is a model and reality TV star best known for being a cast member of Bravo's Southern Charm. Her journey began in politics, serving as a Page for John Land in the South Carolina Senate, and later interning in the Lieutenant Governor's Office. However, the allure of modeling soon beckoned, leading to appearances on the cover of various fashion magazines like Azalea. The year 2014 marked a significant turning point when she joined the cast of Southern Charm, a reality series that spotlighted the lives of socialites in South Carolina​​.
Kathryn's stint on Southern Charm extended over 70 episodes until 2018, also leading to appearances on Watch What Happens: Live and Celebrity Page. Off-screen, Kathryn embarked on entrepreneurial ventures, notably launching a children's furniture line named 'Kensie + Saint'. Her affinity for fashion and lifestyle translated into becoming the brand ambassador for Charleston's department store 'Gwynn's' and envisioning a creative partnership at 'Gwynn's Studio', alongside reimagining vintage items with a modern flair​​.
Kathryn's interactions within the Southern Charm circle enriched her narrative, especially her relationship with Thomas Ravenel, which evolved amidst public scrutiny and led to a lengthy custody battle for their two children. Other Southern Charm cast members include Craig Conover, Shep Rose, and Cameran Eubanks.
Kathryn's personal life often intertwined with legal scenarios, notably involving custody battles and rehabilitation stints. While awards or distinctions remain elusive in her narrative, her resolve in face of adversities mirrored a determination to restore stability, both personally and professionally, highlighted by her efforts to regain custody and her candid discussions about mental health on Southern Charm​​.