The world is about to get a little bit brighter this October 18, 2022 with a special release by Doug The Pug. He's releasing his next eBook titled "Doug the Pug and the Kindness Crew". This isn't the first release by the popular pup. Through his pet mom, Leslie Mosier, Doug has released multiple calendars, a coloring book, and a board book title "King of Pop Culture".
Doug The Pug promotes his eBook for an entire mall waiting to see him (plus the lineup outside the door)
Doug the Pug and the Kindness Crew is created be Doug's parents Leslie Mosier and Rob Chianelli, with illustrations by Lavanya Naidu, and writer Karen Yin.
Doug the Pug loves pizza, posing for paw-traits, and above all else, spreading paw-sitivity. Join the Kindness Crew and follow Doug as he embarks on an adventure across town to share kindness with everyone he meets. With messages of kindness, acceptance, and inclusion, this beautifully illustrated picture book is perfect for Doug the Pug's youngest fans and anyone looking to make the world a kinder place.
Doug The Pug and the Kindness Crew is available through Amazon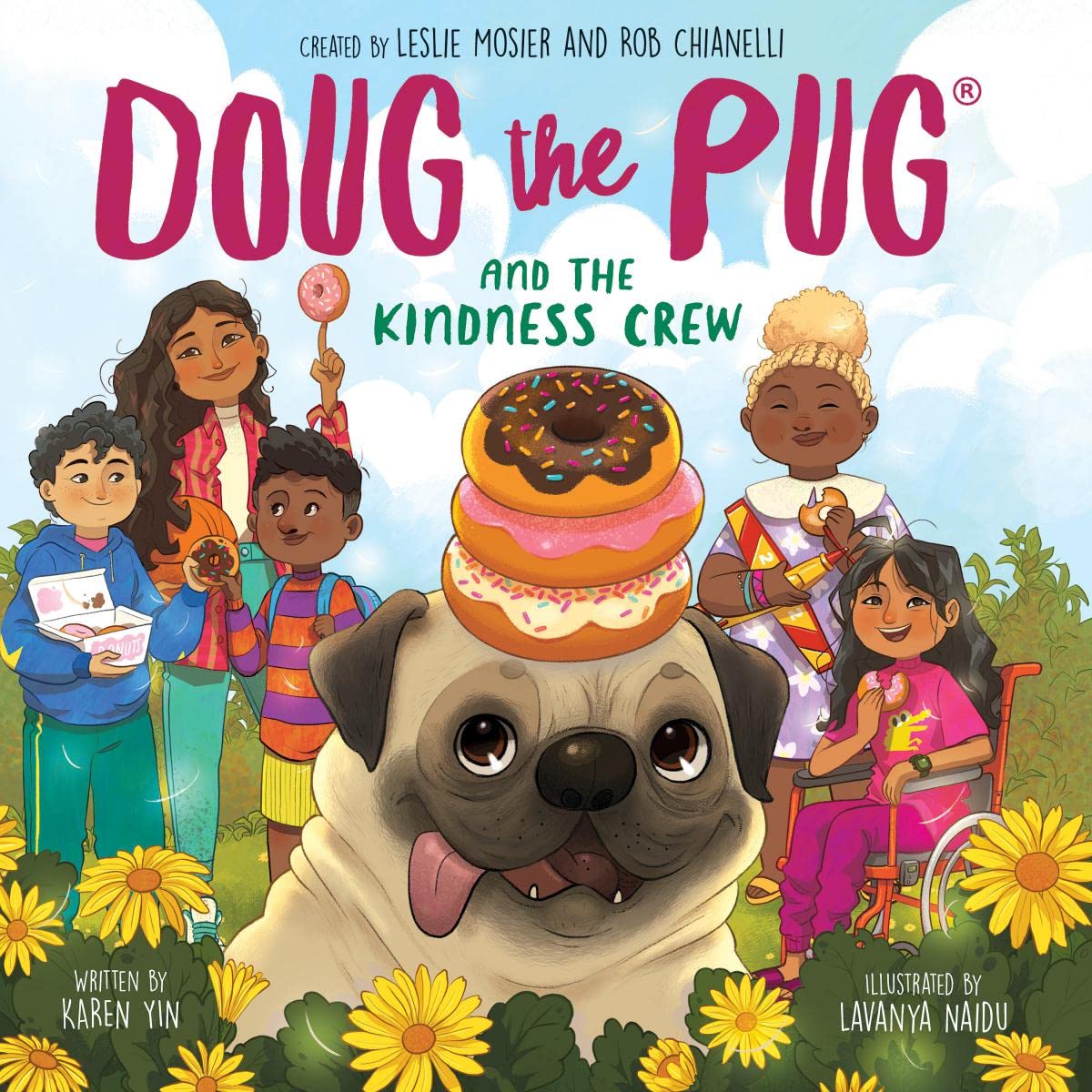 More Doug The Pug: