Your horse's grandpa probably remembers when horses pulled carts and didn't get pulled in them. And his generation definitely just wore metal horseshoes, not custom $4,800 Nike Horsekicks. Now horse influencers can conveniently jet out to top destinations throughout North America, Latin America, and Europe. Air Canada has made specialized Boeing 767-300s that are only for transporting horses and their human staff.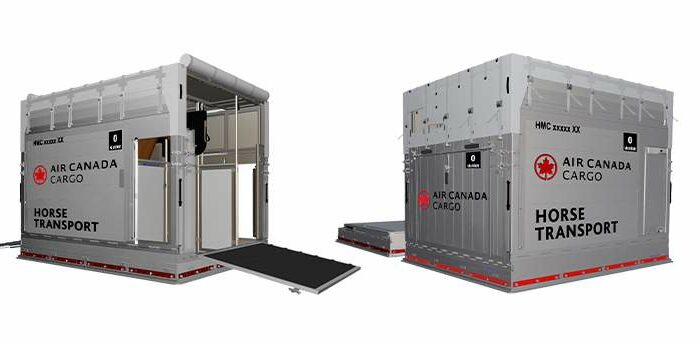 Matthieu Cassey, a commercial managing director at Air Canada Cargo has this to say, "This new highly specialized service is another sign of our continued investment in our facilities and international network to better serve our customers. Air Canada Cargo takes great pride in the safe and humane transport of animals, and our new equine product we offer to our customers, from the facilities and stalls that provide the highest standard of safety and care for these magnificent animals to our ability to accommodate attendants onboard is state of the art from end to end,"
On board, there are specially designed stalls to fit three horses, with trained attendants looking after them throughout the flight. There is also upper deck seating for any of the horses' human assistants. At Air Canada's Toronto hub, they now have essentially a first-class lounge for horses with a state-of-the-art barn facility.
For a horse you could probably take as your carry-on, check out The inspiring story of Peabody – The world's smallest horse.