Amazing Narnia, besides being amazing, is a British Shorthair cat. But what sets him apart is he's a "chimera" cat, which means he has two types of DNA due to two embryos fusing together. This results in him having a tuxedo coat, but having a rare "double face" that's half blue. While more common but still rare, tortoiseshell cats are also considered Chimeras (with their mottled orange and black coats). When photos of Narnia first started going viral several years ago, many assumed it was photoshop. Then videos quickly proved the haters wrong.
Narnia's human, Stephanie Jimenez, runs a cattery that breeds British Shorthair cats in Paris called Chatterie de la Grâce. Here Narnia has become a father several times over the years, with his kids below ending up being a literal splitting image of their dad.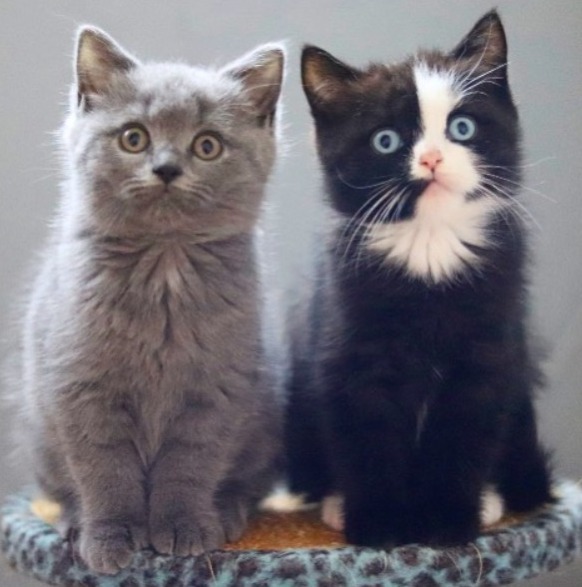 If you're wondering who the proud mother is:
And Narnia's human dad decided to join in lol.
Can't forget his beautiful blue eyes.