Venus, the two-faced Chimera cat, has over a million followers on both Instagram and Facebook and we can see why. The cat has a captivating two-toned face and different coloured eyes.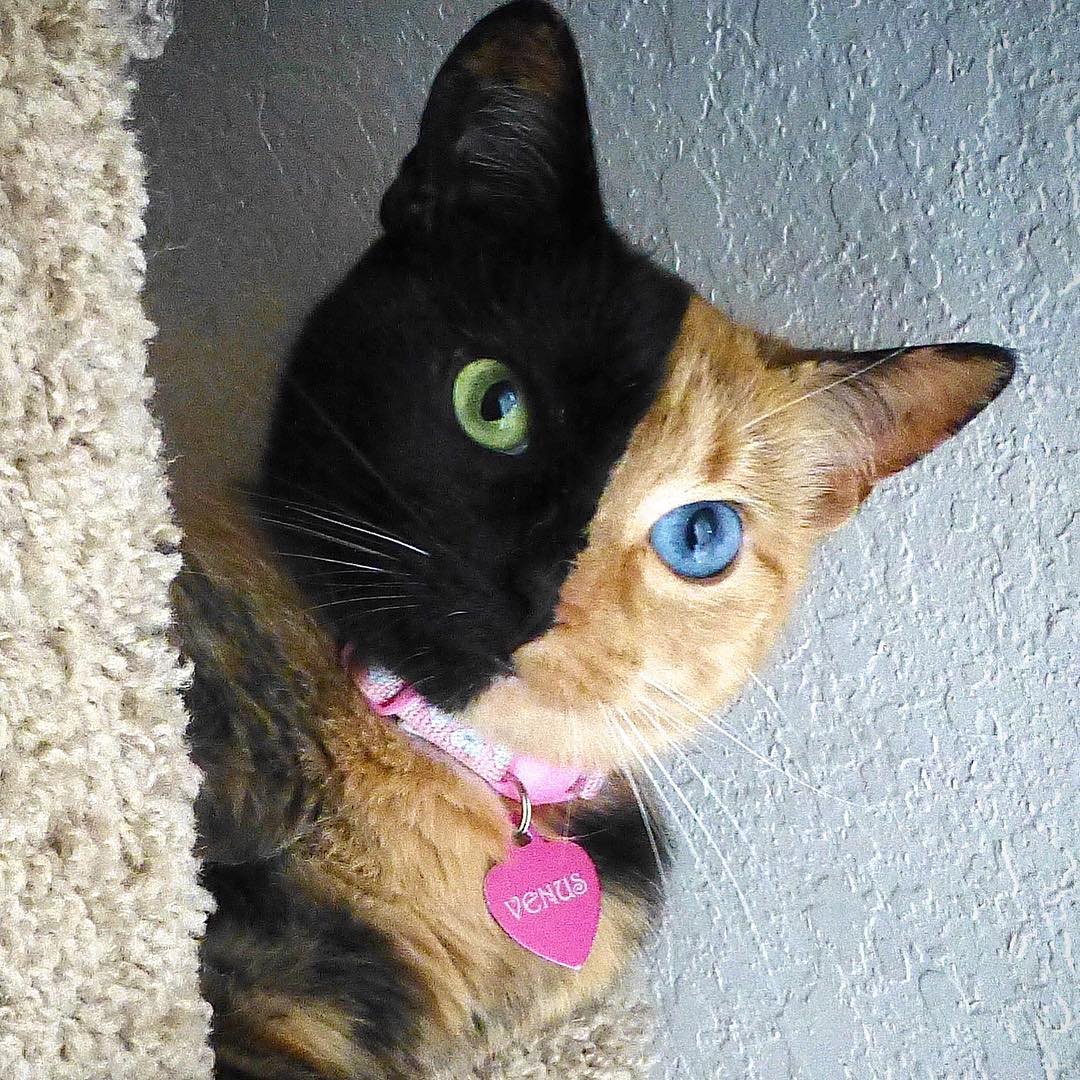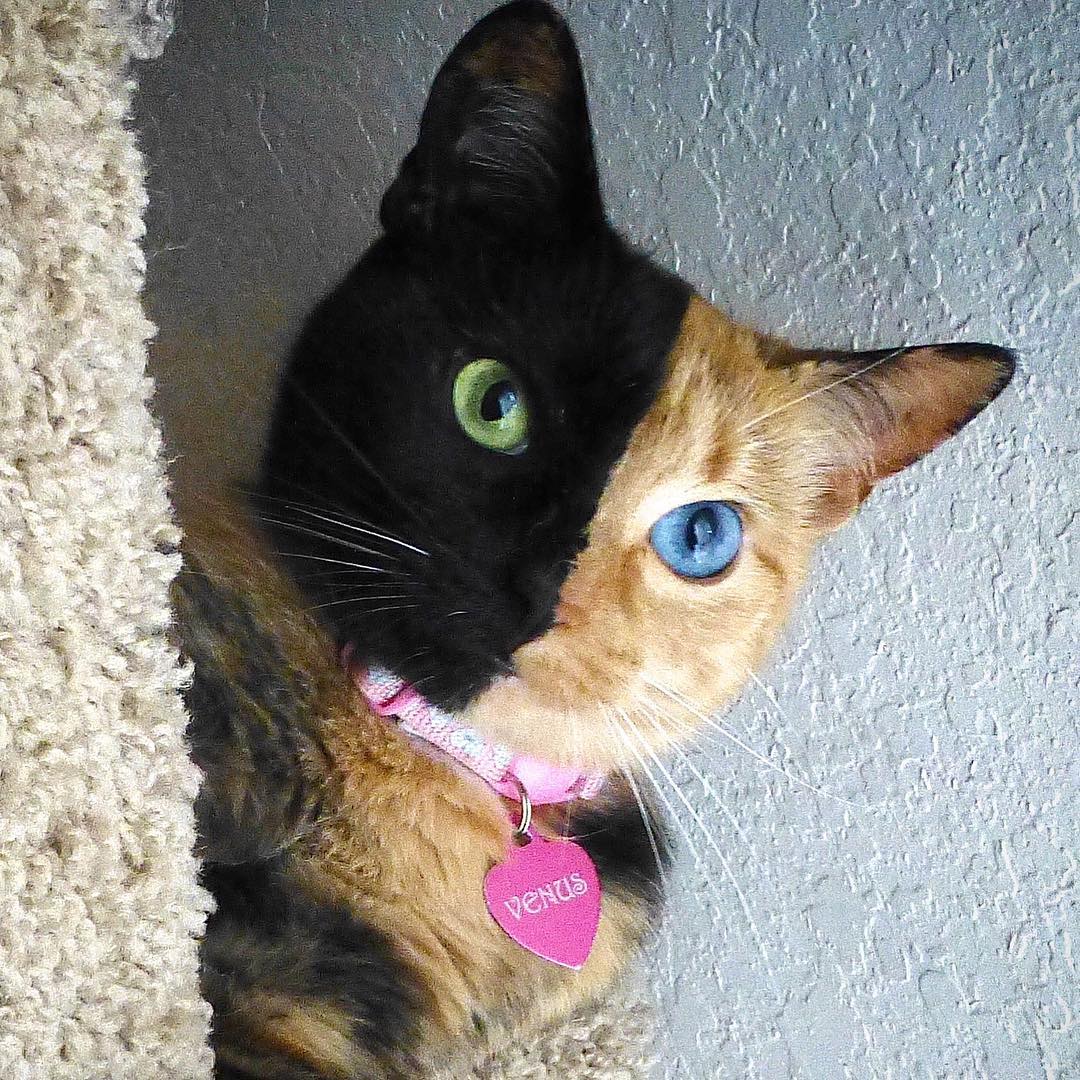 There are two leading theories of why Venus looks the way she does. Some scientists say she is a chimera (a single organism with cells from two different zygotes) and some say an adorable freak of nature with heterochromia (two different coloured eyes). In any case, she's a bewitching kitty cat.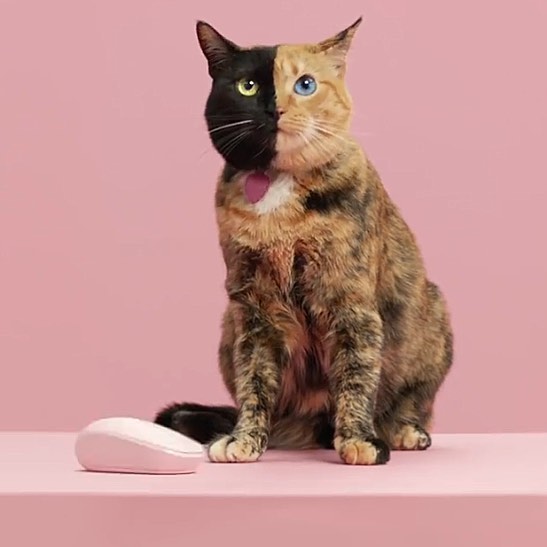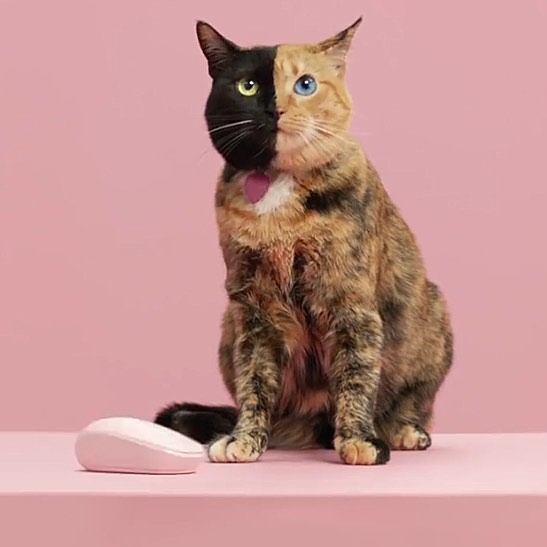 The cat was discovered completely by chance; Venus was a stray kitten on a Dairy Farm in North Carolina. Her mom saw her picture on a friends Facebook, packed her hubby onto a plane to the Southern state and adopted the feline into their happy, little family.
Despite accusations of being photoshopped, the cat remains adamant that she's 100% au naturale. Venus, named after the Goddess of Beauty and Love, is an ambassador for body positivity and loving yourself. She preaches self love no matter how unique you are.
The cat's appearance isn't without its advantages; rumour has it, she makes $6,000 per sponsored post. She starred in a Target commercial, has a plush toy modeled after her and does meet-and-greets.
Venus has come a long way from life as stray farm cat to an Instafamous, money-making body positivity model.