Remember Goat Yoga or Alpaca Dance Classes, the trendy practice of including cute farm animals in your exercise class? Sometimes, surprise surprise, including live animals in your yoga routine doesn't go according to plan.
Red Wagon Goats is a landscaping company without any lawnmowers – instead, they rent out their goats. Couple Megan Kibby and Jason Lewis started the company after owning a few pet goats. They noticed their neighbors and friends were eager to borrow their animals to trim down their lawns and so, Red Wagon Goats was born. Soon, the couple started to branch out, using the lovable farm animals in yoga classes as well.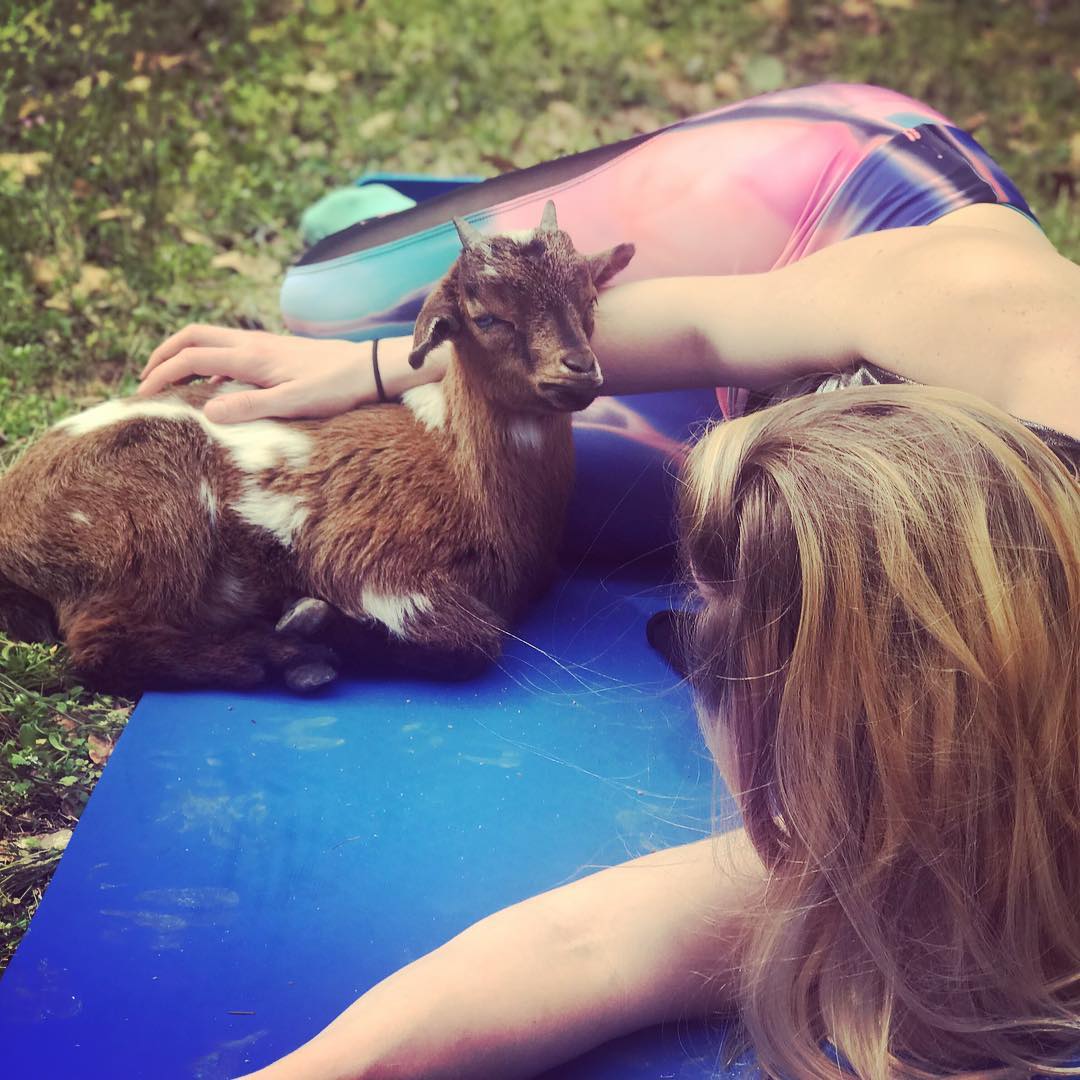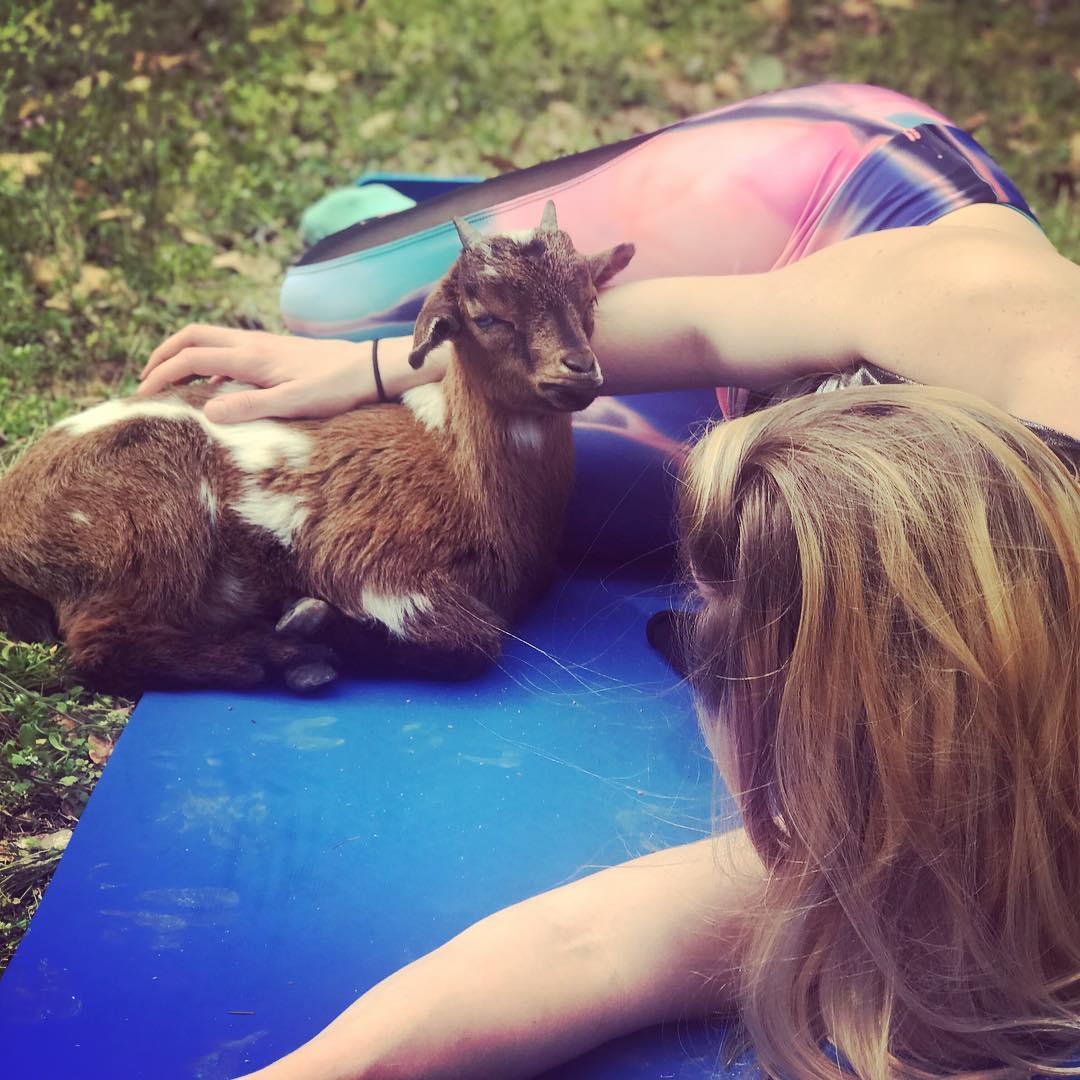 Tassi, a pregnant mama goat, was happily practicing her Sun Salutations in a Red Wagon Goats afternoon class when she started to get restless. The pregnant goat was walking in circles and pawing at the ground, a sign she was close to going into labor, Red Wagon Goats co-owner Megan Kibby said. Partner Jason Lewis tried to bring Tassi into their goat trailer, but as soon as he picked her up she started to push.
Yogis gathered around as Tassi had two, healthy twin babies in the middle of their yoga mats.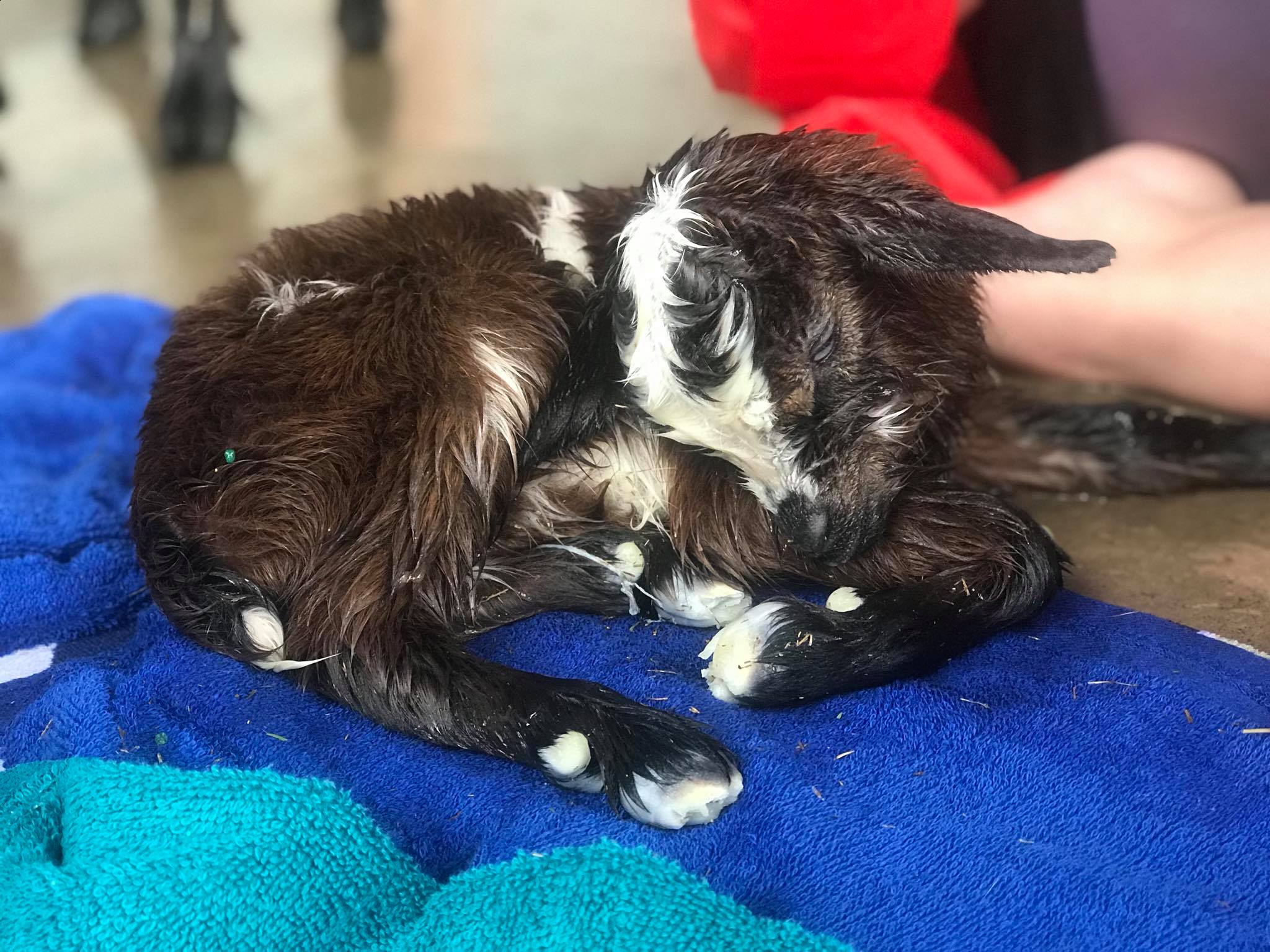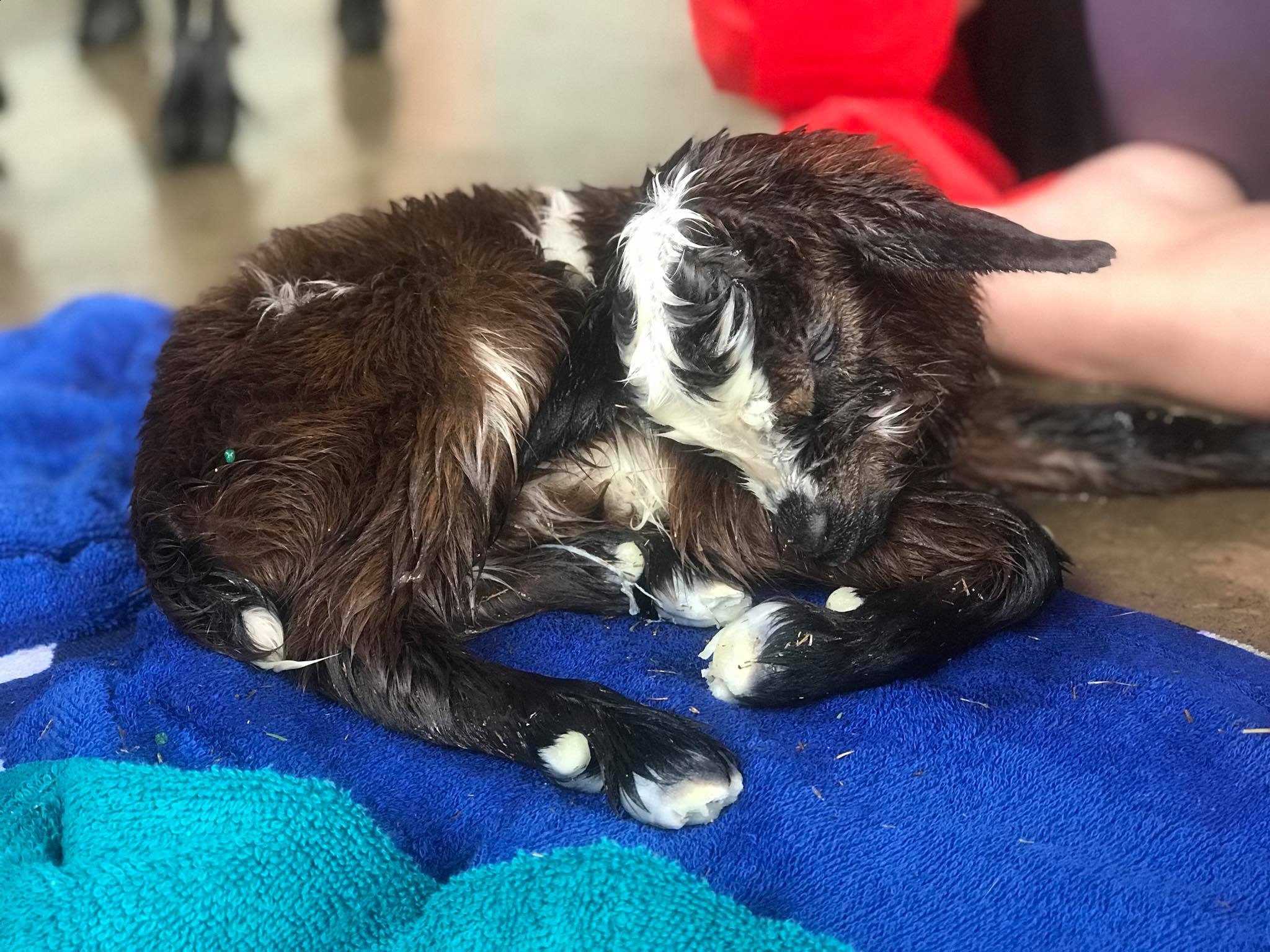 The baby goats are named Sue Anna and Storm, and have already officially joined the yoga class they crashed with their birth. You can join the Red Wagon Goats newborn baby goat class yourself and stretch it out with these playful babes!