Fidel (or Fidèle in French), was a Yellow Labrador who lived in Bruges, Belgium, and became their most famous dog and a top tourist attraction. Did he perform amazing tricks? Nope. Did he save kids from drowning in a river? Also nope.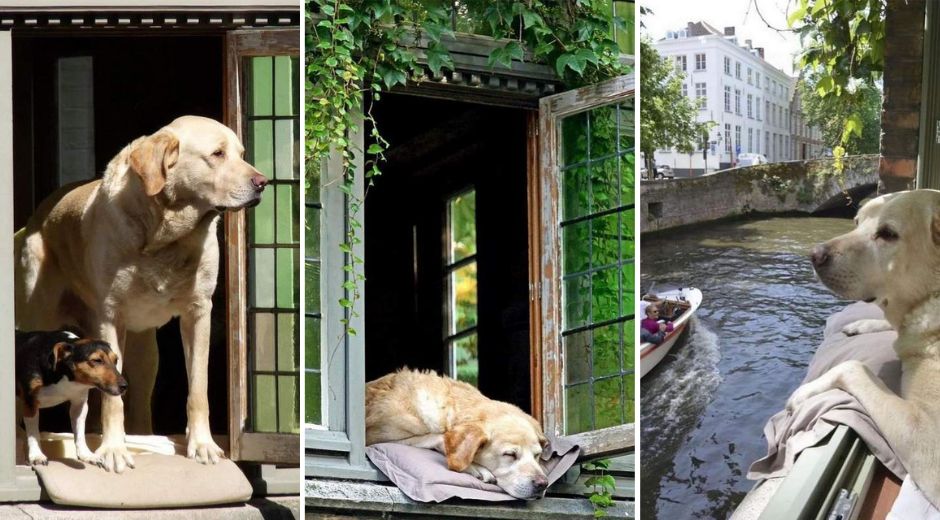 Fidel's laissez-faire attitude is what made him so memorable. All he did was chill while overlooking the Groenerie Canal. He lived at the Côté Canal Bed and Breakfast with his owner, Caroline Van Langeraet.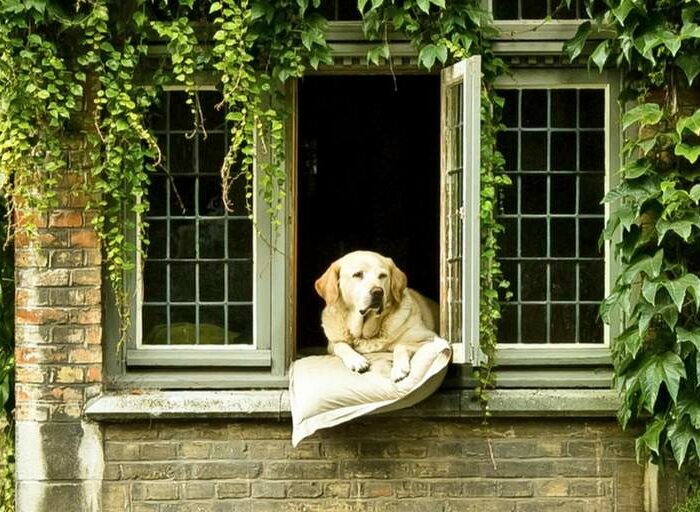 While an owner of a shop or hotel with a dog might make their pooch act as a canine concierge, Caroline didn't put Fidel to work. Fidel lounged out on a pillow full time, half-asleep, enjoying his windowsill view of the canal. All day, every day, any season, for his whole life.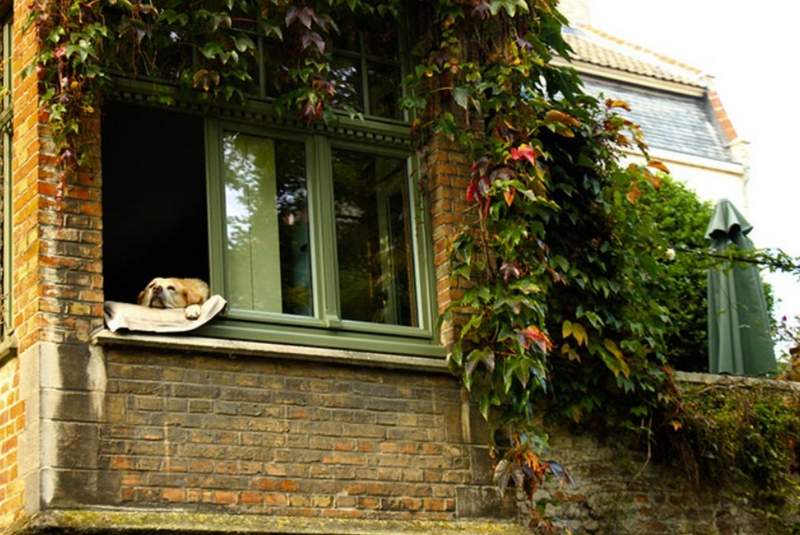 Touring the canal was a common activity for tourists and many noticed the chill doggo relaxing in the window and would take photos.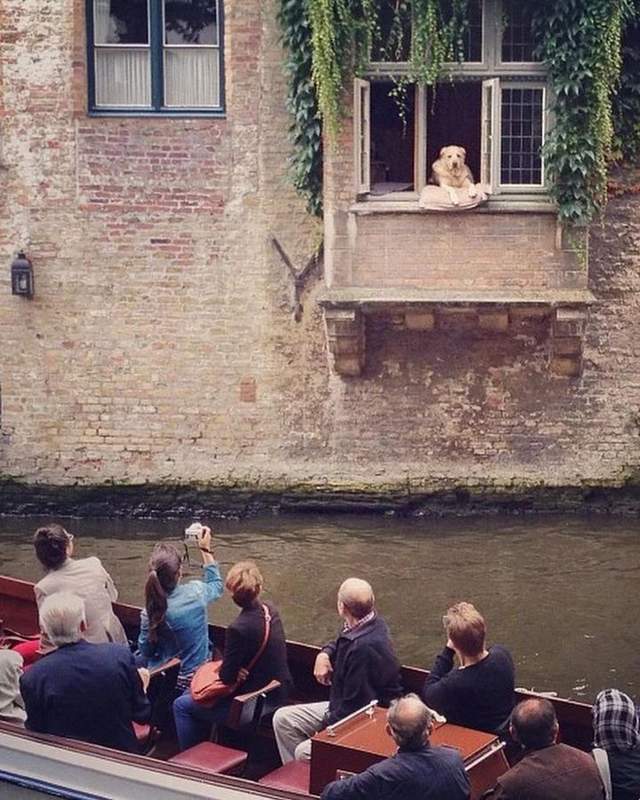 After a while, tour boats would specifically make a stop at the B&B to let tourists photograph the pup. Caroline said that tourists would send Fidel fan mail and toys.
Fidel lived from May 2003 until January 2016 when he crossed the Rainbow Bridge at 13 years old. During his relaxed reign, he appeared in a TV commercial for the Belgium chocolate brand Godiva. You can watch below, with Fidel and his little pal Molly appearing at the 4-second mark.
Fidel also made an appearance in the 2008 black comedy-thriller In Bruges, which starred Colin Farrell, Brendan Gleeson, and Ralph Fiennes (Great movie if you haven't seen it). The lazy lab appears in the trailer below at 1:46, which should start playing right before that.
For another legendary doggo, check out the story of Chaser, "The world's smartest dog".