 No Pets (Lucy Punch)
Lucy Punch does not have any reported pets.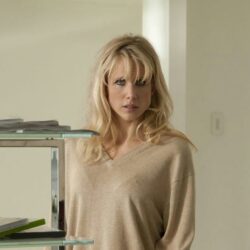 Birthday
December 30, 1977 (45)
Lucy Punch is a British actress celebrated for her versatile range and unforgettable performances in both film and television.
Punch's career has seen her in a variety of roles, including mainstream hits as well as indie favorites. She notably took center stage in the comedy film "Hot Fuzz" and lent her talents to the romantic drama "Ella Enchanted." Her move to television also generated buzz, with roles in series such as "Doc Martin" and "New Girl."
Lucy Punch has worked alongside a plethora of celebrated names in the industry. Among them are Simon Pegg and Nick Frost, from "Hot Fuzz," Anne Hathaway in "Ella Enchanted," and Jason Bateman in "Dinner for Schmucks." She's also shared the screen with Zooey Deschanel in "New Girl," Martin Clunes in "Doc Martin," Cameron Diaz and Justin Timberlake in "Bad Teacher," and Ben Falcone in "A Bit of Bad Luck." Other notable collaborators include Nicole Kidman in "How to Talk to Girls at Parties," Amy Adams in "Into the Woods," and Meryl Streep, again in "Into the Woods."
Lucy Punch was nominated for an Online Film & Television Association Award for her role in "Ben and Kate." Additionally, her performance in "You Will Meet a Tall Dark Stranger," directed by Woody Allen, was met with critical acclaim.