A Canadian goose decided to take vengeance against teens and golf alike during a Michigan high school golf tournament.
Isaac Couling, a 16-year-old sophomore, had just finished teeing off the seventh hole and was walking down the fairway when the vicious sneak attack occurred. Luckily, the teen was not alone. Parent Devon Pitts was close behind in a golf cart, camera ready. She snapped a few hilarious photos of the goose-teen battle before driving her golf cart at the pair to try to stop the fight.
It took three more golf carts to drive the goose away. But, not before he knocked the teen to the ground – golf clubs and all.
Pitts posted the photos to Facebook along with the caption "At no point in my life I ever thought golf would be fun or exciting till yesterday".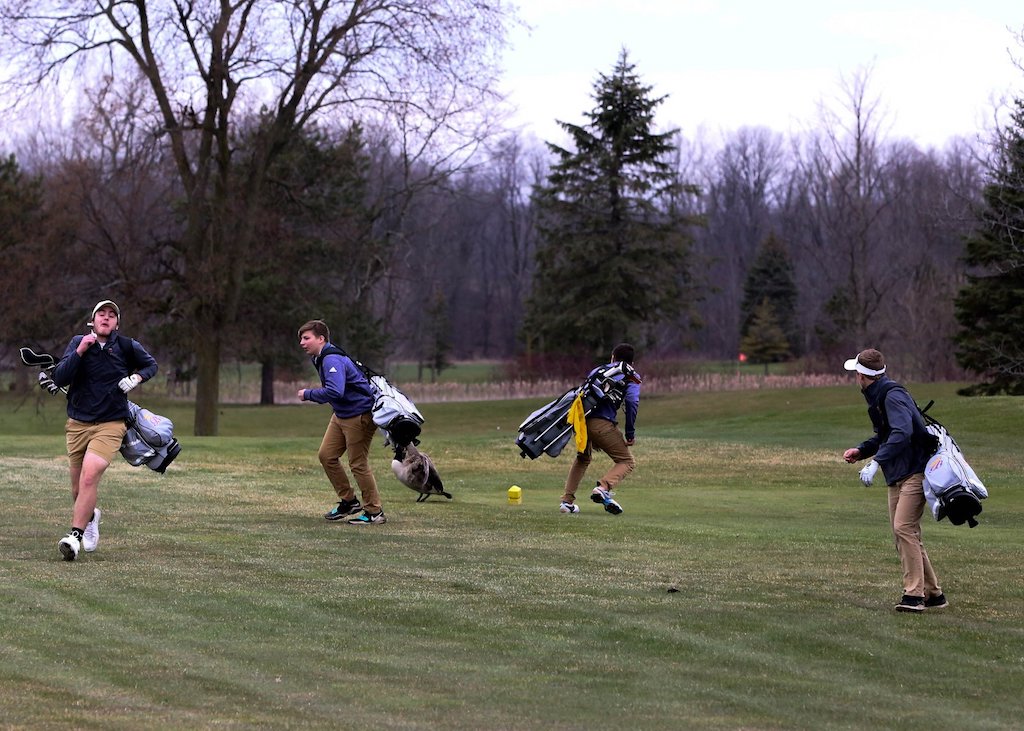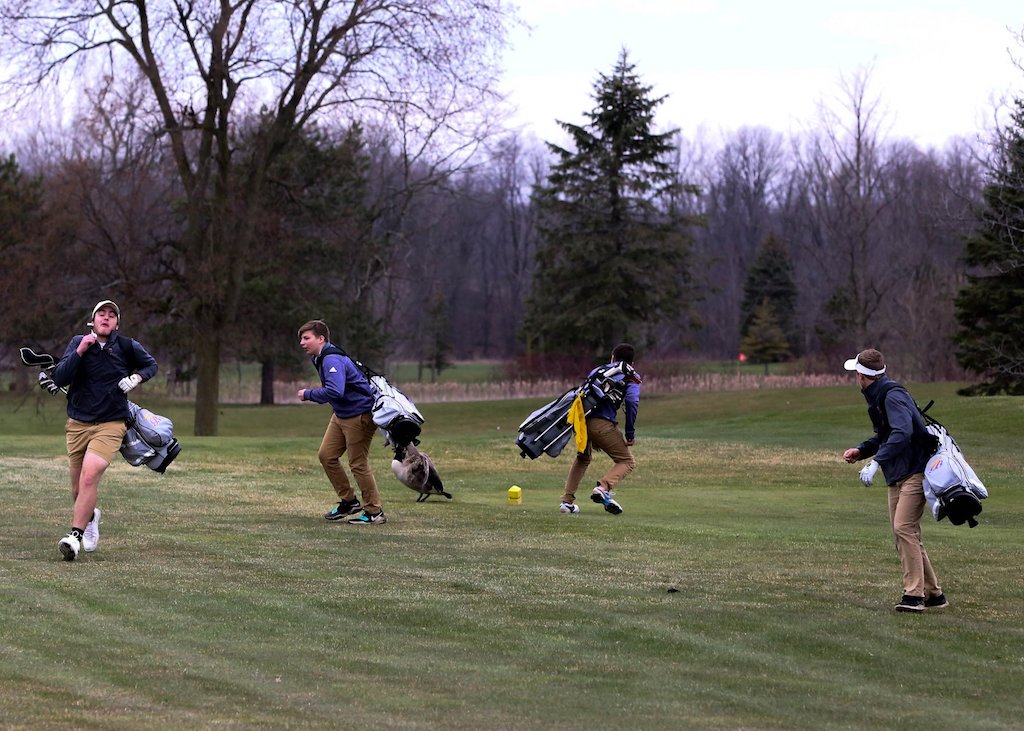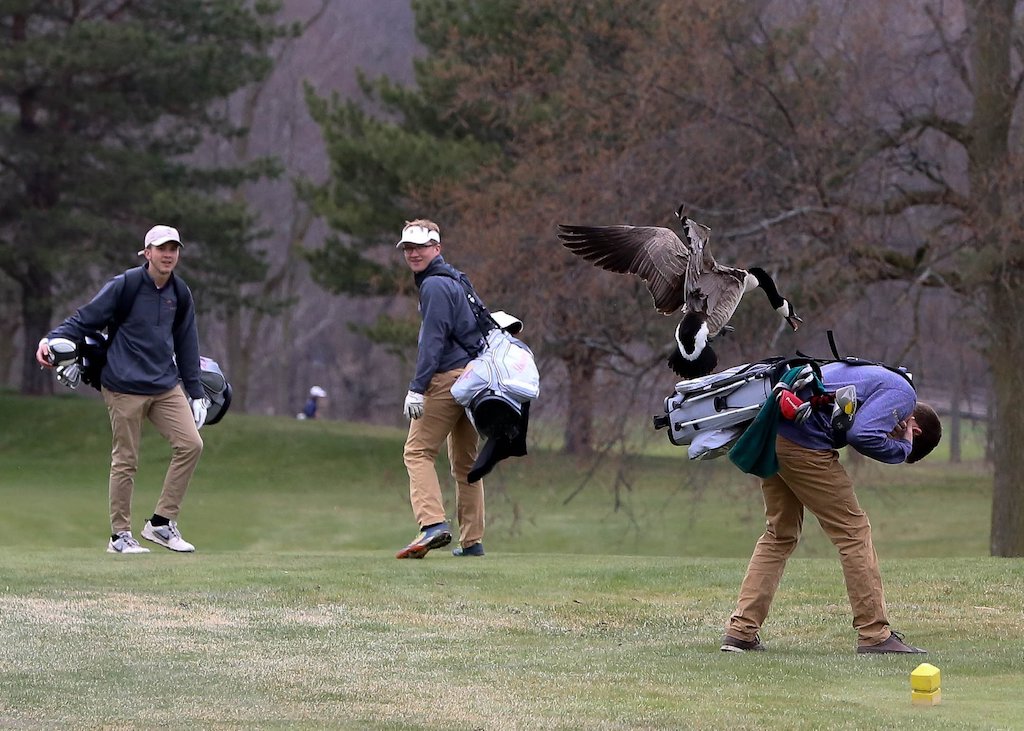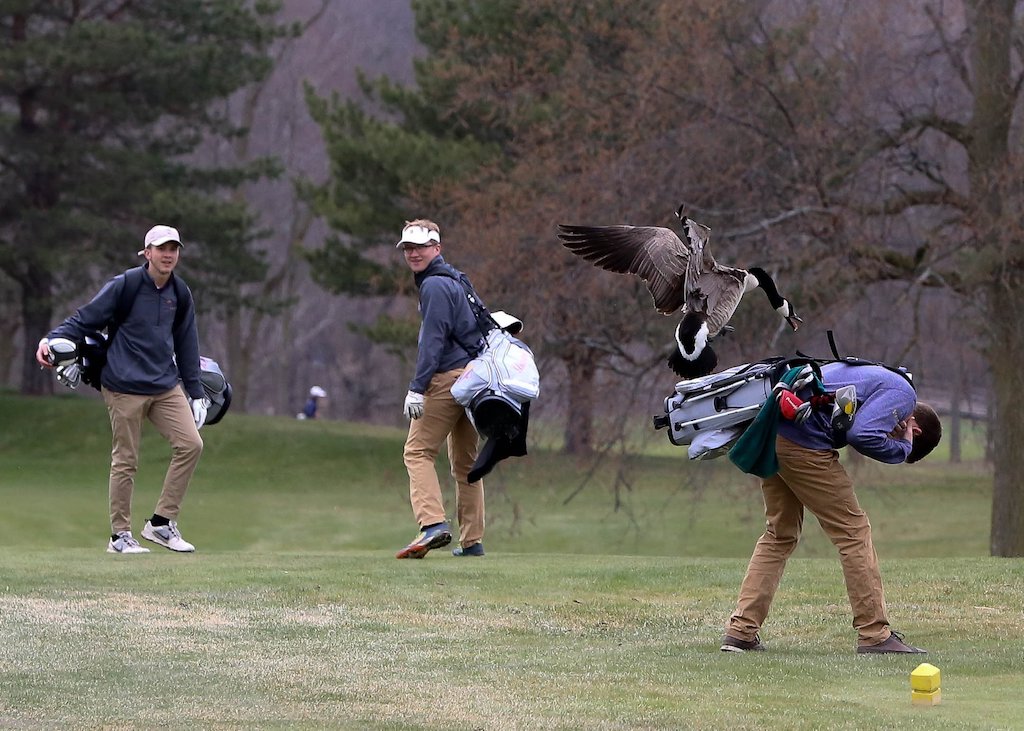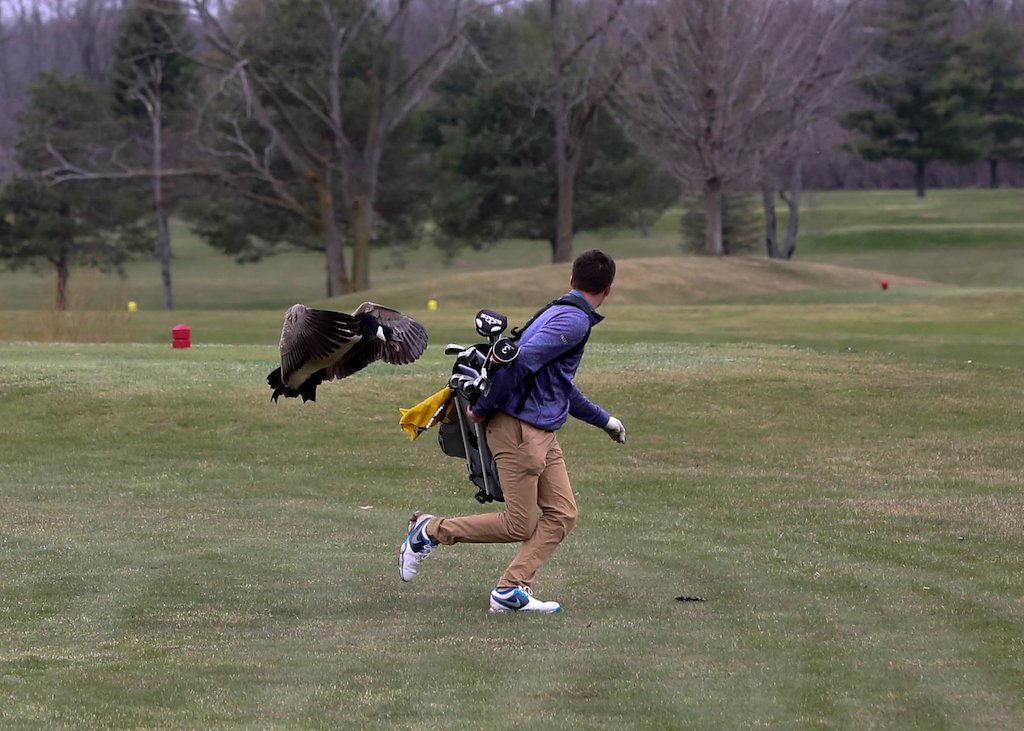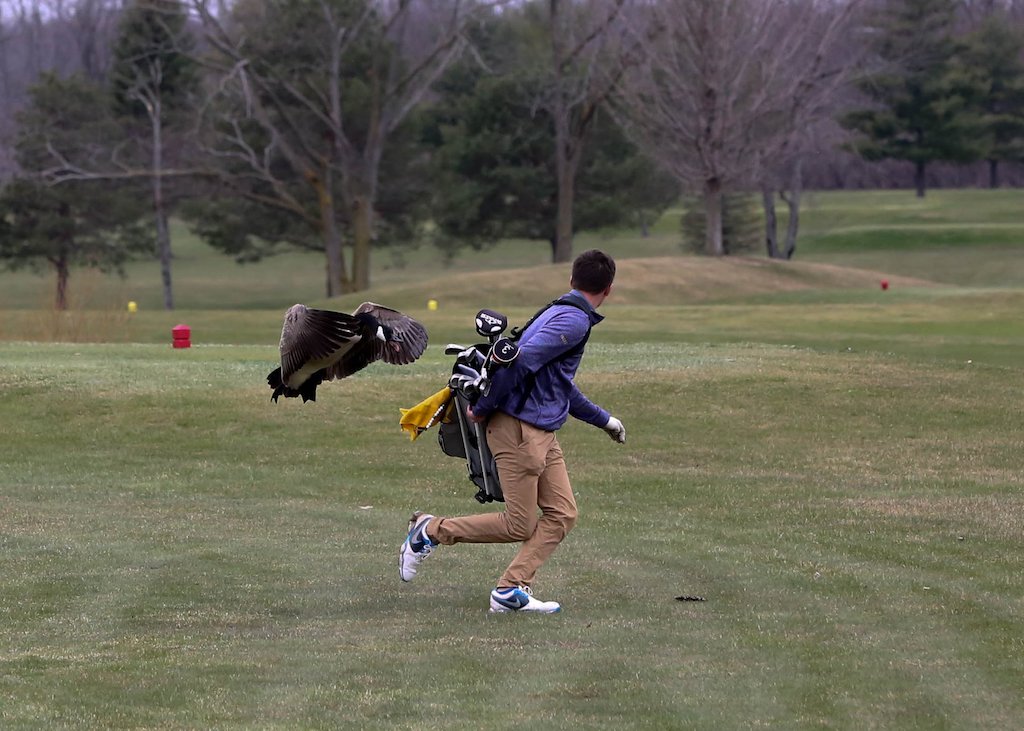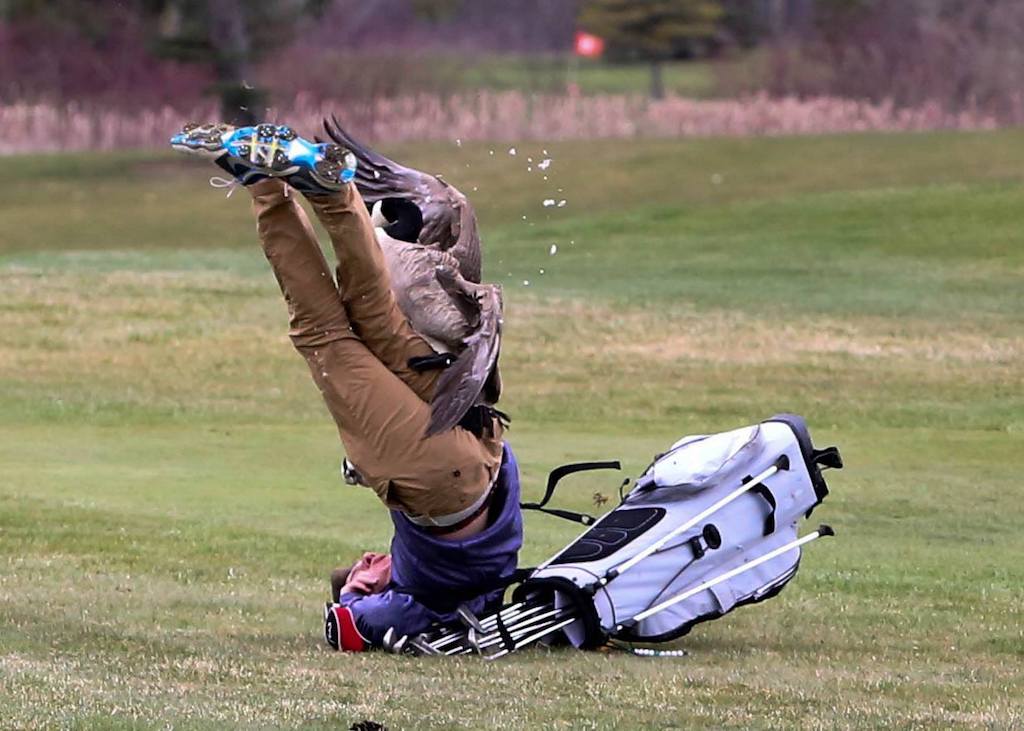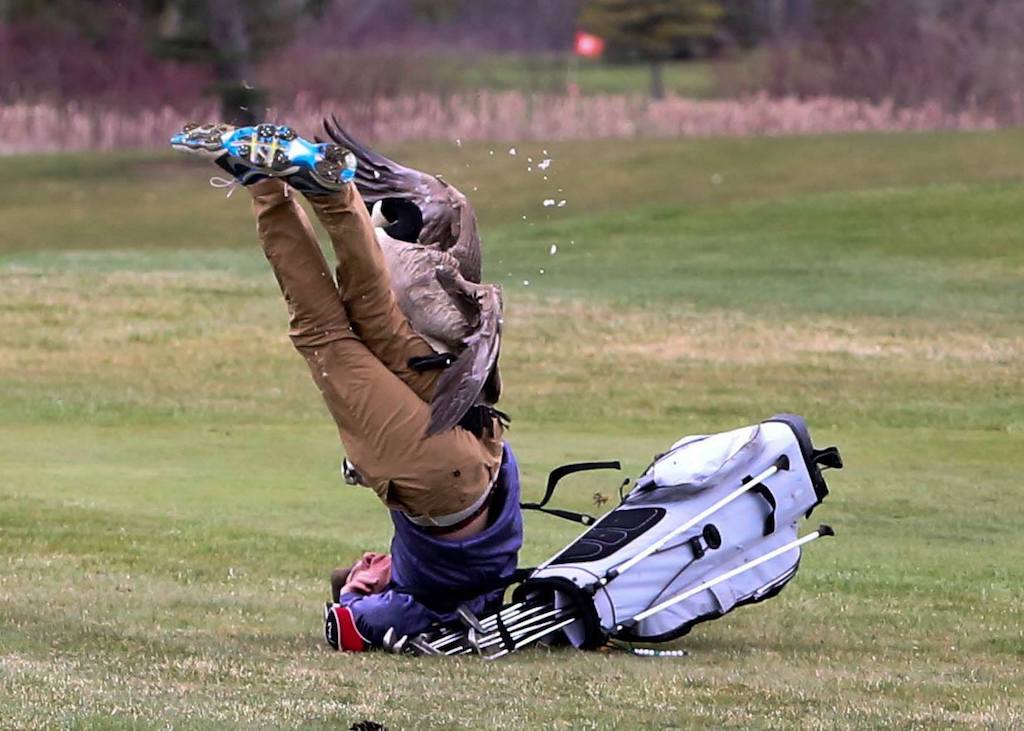 The goose channels John Cena and busts out some Mortal Kombat style moves, finishing the teen!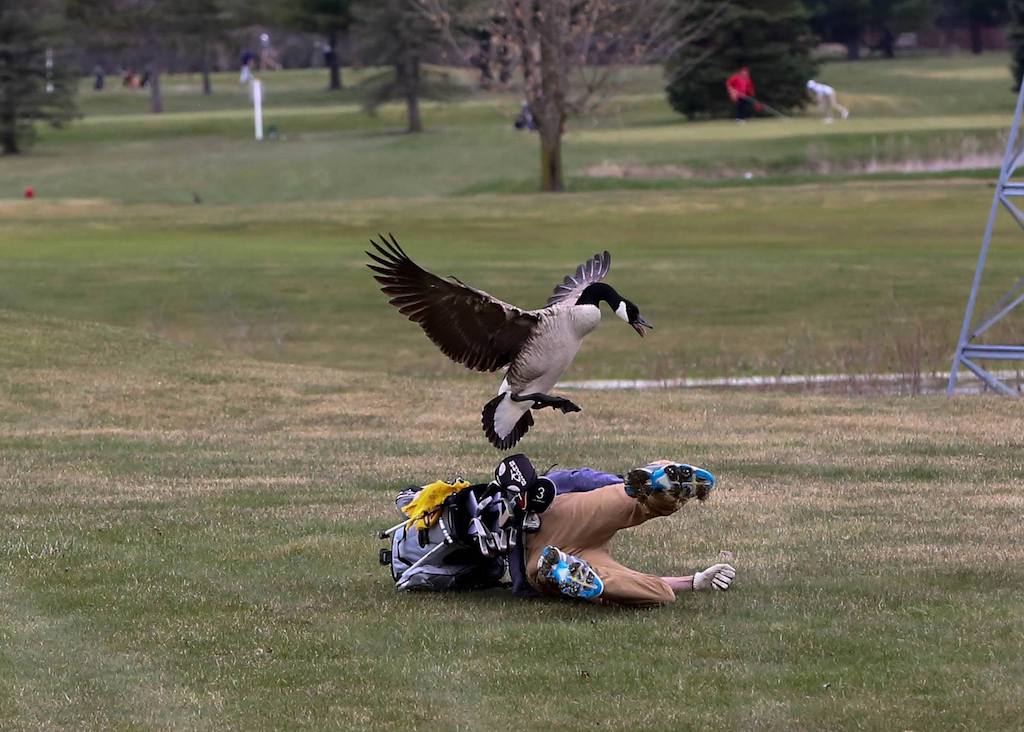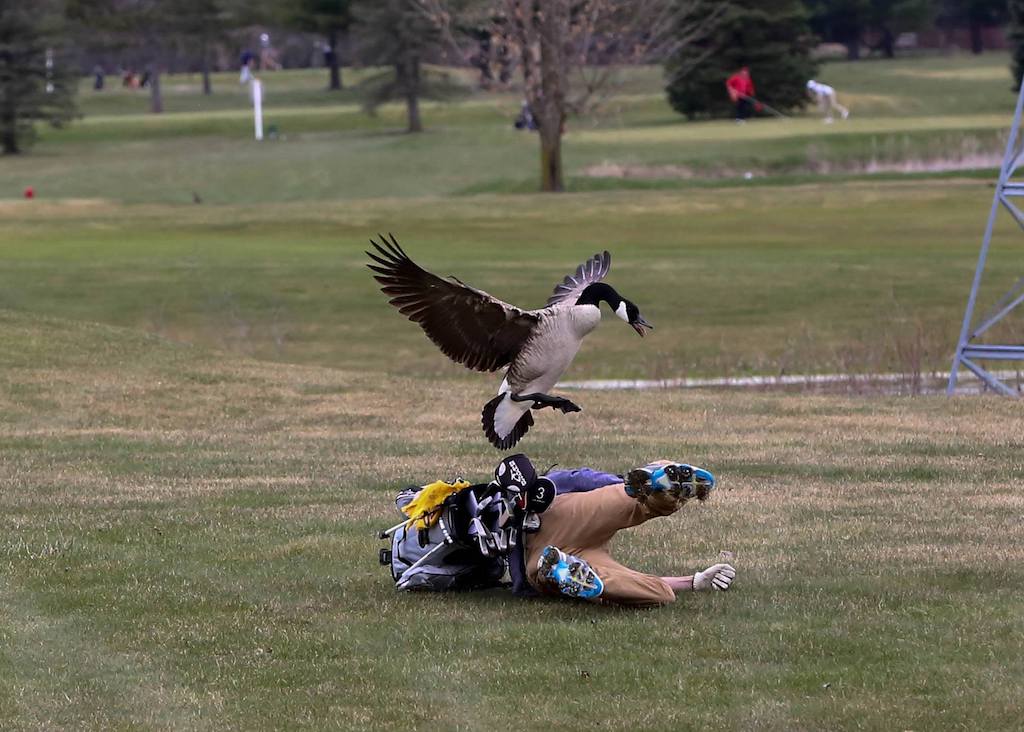 The goose squares off at the end, attempting to rightfully claim his battle-won golf-club-bounty.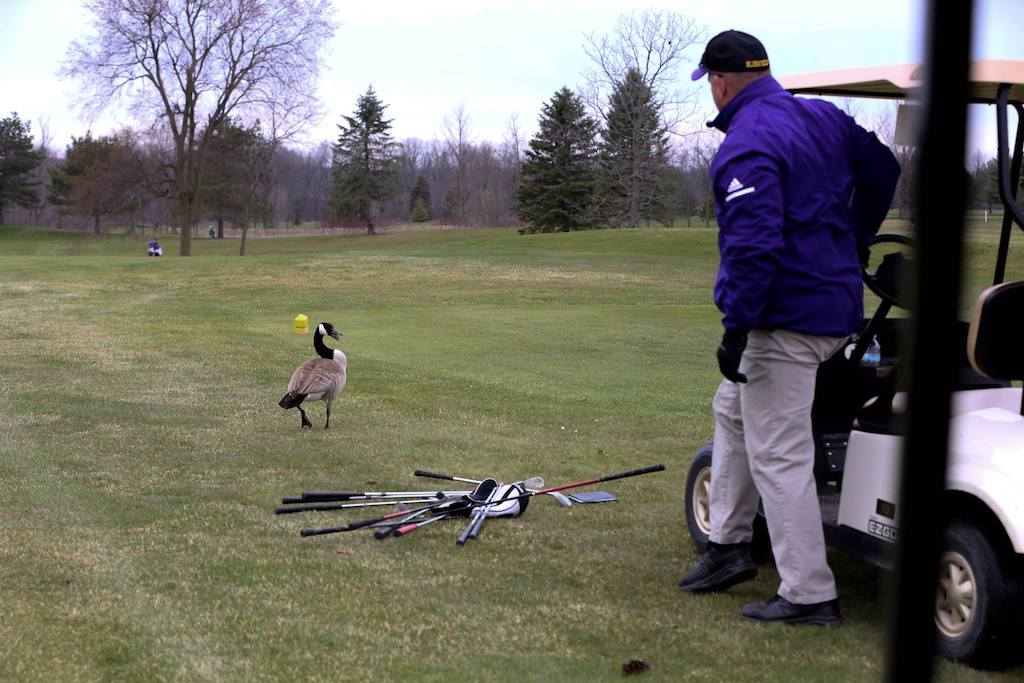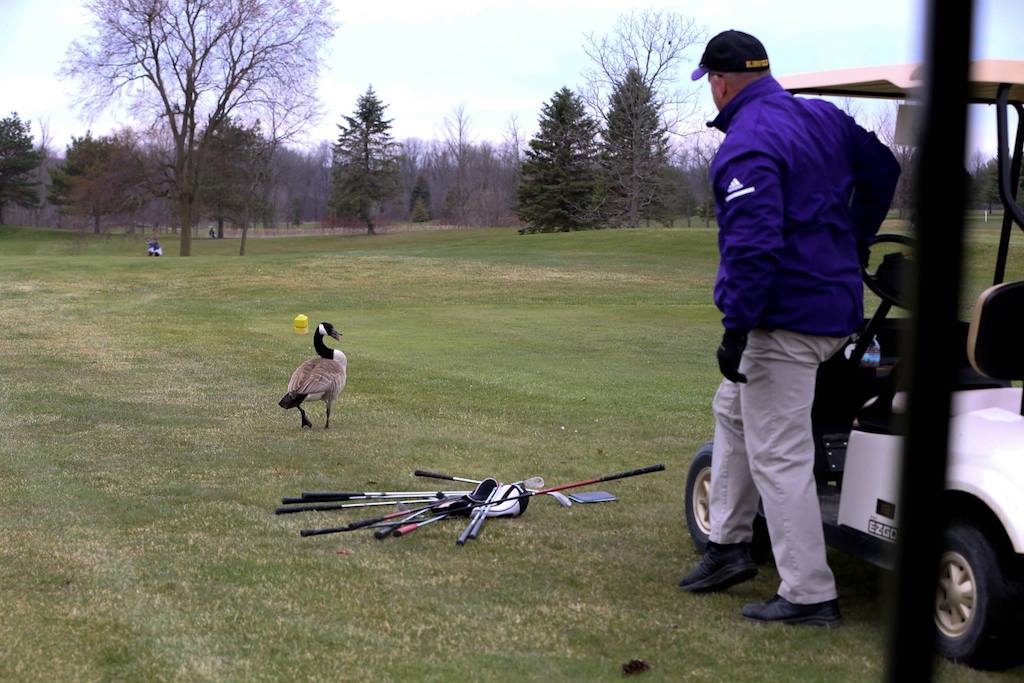 Thankfully, the goose was not able to weaponize.
For more insane bird stories, check out this lifetime hotel ban due to pepperoni seagull debauchery.