Zendaya and Tom Holland are famous dog lovers and have one each. And after Tom's latest Instagram post and Zendaya's Stories – Could the happy couple finally be adopting a fur baby together??? While visitinge UK, the couple, along with Tom's mom, Nikki Holland, visited the Battersea Dogs and Cats Home.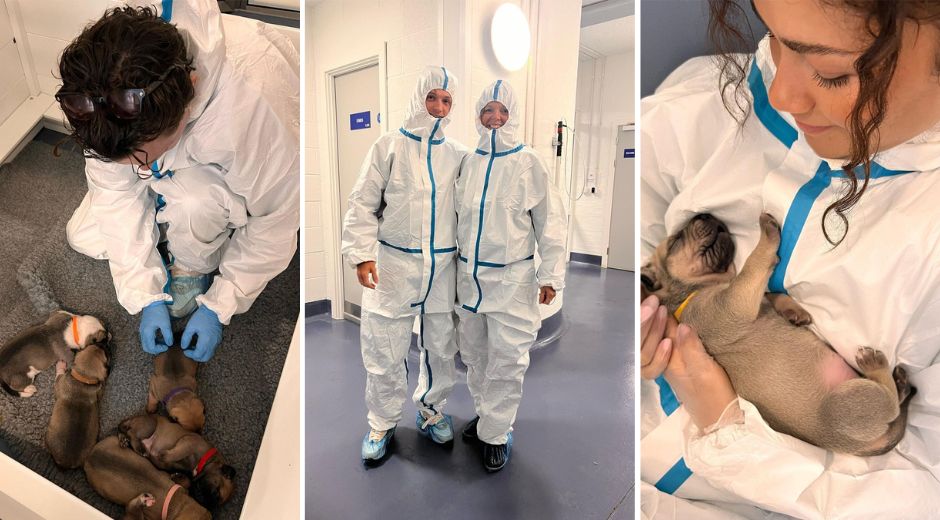 Posting for pics with a pile of perfect puppies, they all wore protective outfits as the pups are all still so young and possibly not vaccinated yet. Zendaya's comment with "melting face" and "holding back tears" emojis, which got over 110,000 likes. Doug the Pug chimed in with an "OMG." Even the official Instagram account commented on their love for the last pic with Zendaya and a sleeping puppy. A fan with the username @sophums said, "We are definitely being blessed with Tomdaya content this week and I love it."
Zendaya also shared a few photos on her Instagram Stories, with one adorable example below. The couple didn't mention if they plan on adopting any of these precious pups. It would sure be hard to say no after that cuddle session, so maybe they're keeping it a secret for now… But even if they didn't adopt, we can all be grateful they took the time to visit and promote pet adoption to their combined 250 million IG followers!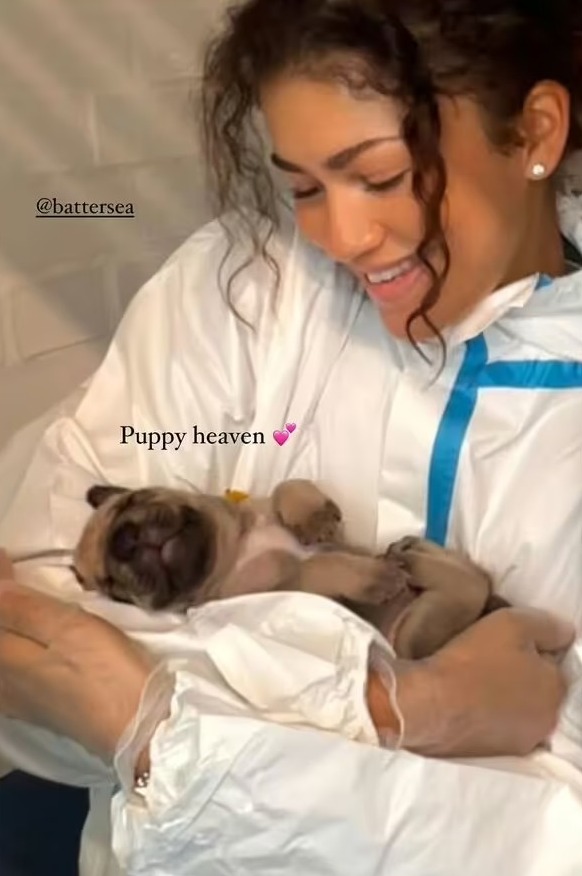 Battersea Dogs and Cats Home in the U.K. is popular with celebrities, with many adopting from or supporting them. For example, in 2018, a box of abandoned Staffordshire Terriers was found in a park and turned into Battersea. Tom Hardy (a rescue dog dad himself) posted about the pups and urged his followers to adopt.